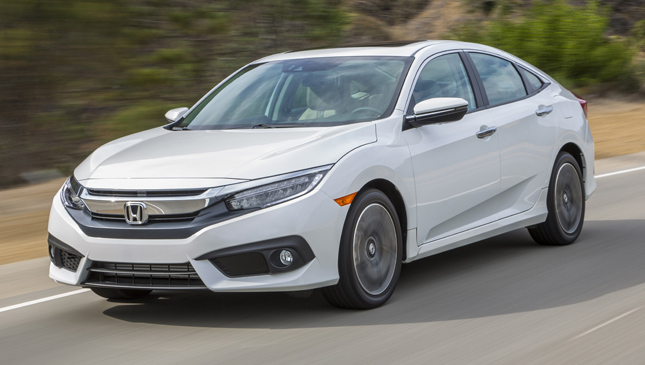 It's been barely a month since the latest 10th-generation Honda Civic was unveiled in the US market. At that time, the world got to see what the new car looked like, yet a few important details remained unanswered, especially pertaining to technical specifications. Sure, Honda said that the Civic would be powered by either a 2.0-liter or a first-for-the-Civic 1.5-liter turbocharged four-cylinder engine. But that was pretty much it.
Well, the wait is finally over. Honda North America has revealed the key specs and features of the newest iteration of its long-running compact offering. The 2.0-liter four-cylinder lump will be the base engine (at least for the US market). The 16-valve in-line-four with i-VTEC variable valve timing produces 158hp at 6,500rpm and 187Nm at 4,200rpm. It is mated to a CVT with G-Design shift control system for the utmost in sporty and efficient driving.
As for that turbo mill, the 1.5-liter DOHC direct-injection four-pot comes with variable camshaft timing and electronic wastegate for a potent 174hp at 5,500rpm and 227Nm from a low of 1,800rpm all the way to the 5,500rpm peak. Bringing out the full potential of the new engine is an equally new CVT that gives the best of both performance and economy.
ADVERTISEMENT - CONTINUE READING BELOW ↓
ADVERTISEMENT - CONTINUE READING BELOW ↓
Recommended Videos
While numerous photos show the Civic's new clothes, they don't exactly tell the whole story. Details such as how the 2016 model is now 73.6mm longer, 48.2mm wider and 20.3mm taller, with a wheelbase that's 30.4mm longer than the previous gen's. The added girth naturally means increased cabin space--something that wasn't exactly lacking in Civics of yore. Still, it is nice that this new model doesn't scrimp in this area, as well as with the list of standard and optional extras it offers.
These features include stuff like remote engine start, walk-away door-locking system, electronic parking brake, and Apple CarPlay and Android Auto capability. Apart from these, other Civic-firsts include variable gear ratio with dual pinion steering system, multilink rear suspension, and agile handling control.
And as mentioned in the launch story, the new Civic will come with the Honda Sensing safety suite. This high-end combo of security features, seen on cars like the recently unveiled Legend, incorporates tech like lane departure warning, collision mitigation braking, forward collision warning, road departure mitigation, and lane keep assistance. All these are in the name of an accident-free future.
ADVERTISEMENT - CONTINUE READING BELOW ↓
So the new Civic is fully revealed. While this is only for the North American market, it does give us a foretaste of the upcoming model for the Philippines. Only question is: When will it arrive on our shores? And will we get that turbo motor? We're as excited as you are to find out.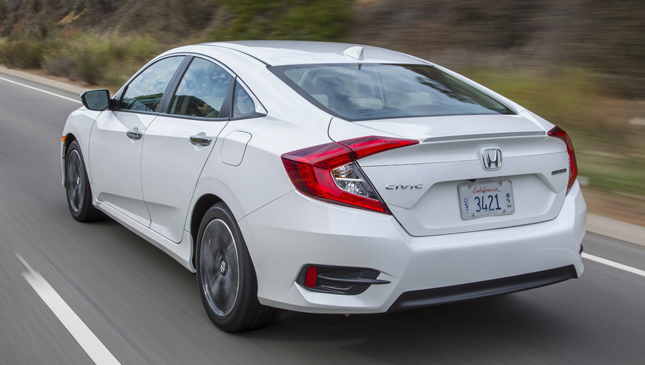 ADVERTISEMENT - CONTINUE READING BELOW ↓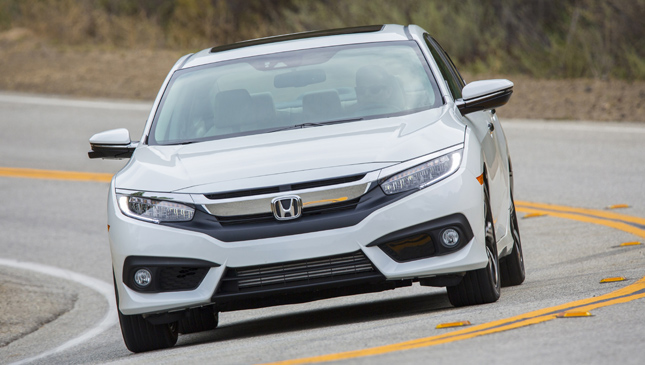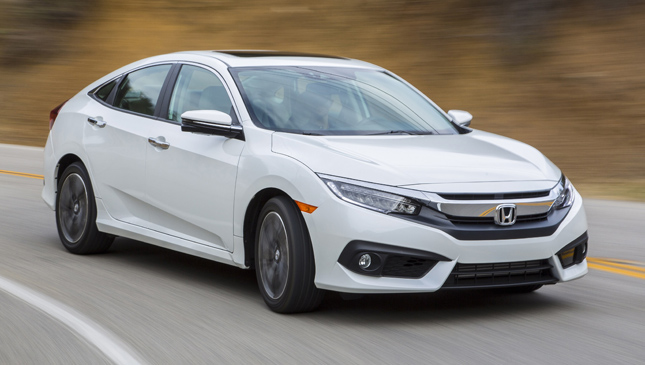 ADVERTISEMENT - CONTINUE READING BELOW ↓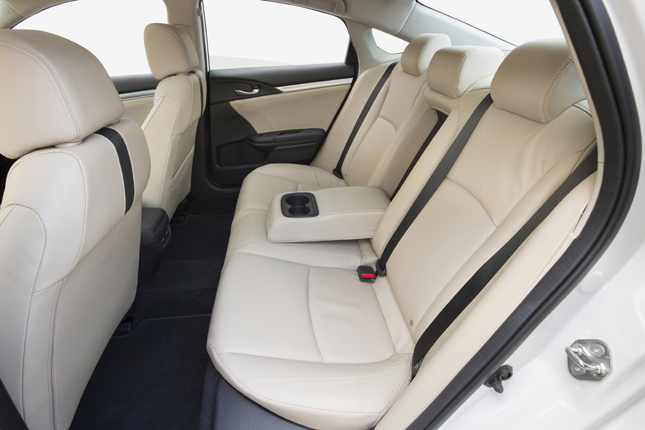 ADVERTISEMENT - CONTINUE READING BELOW ↓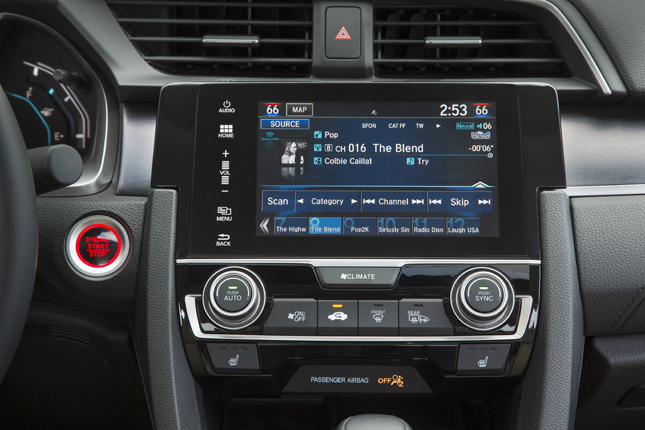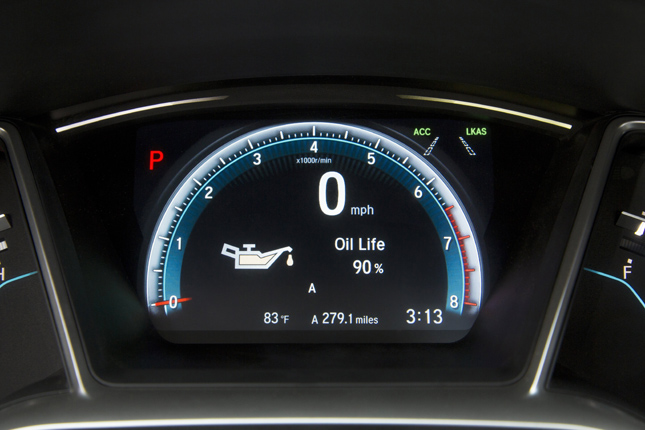 ADVERTISEMENT - CONTINUE READING BELOW ↓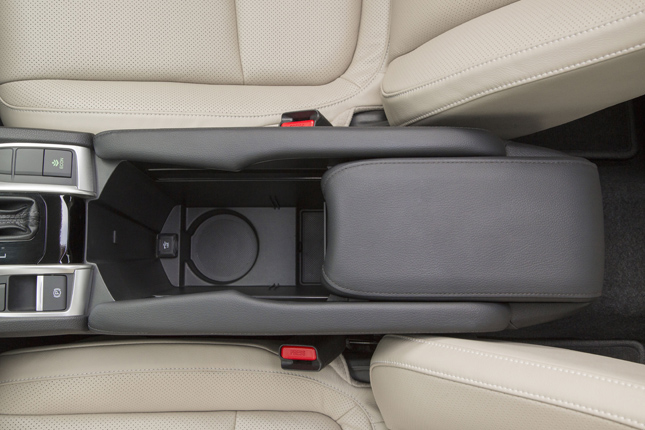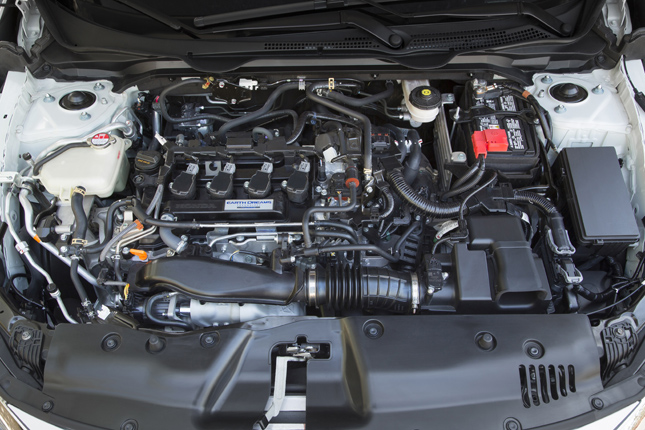 ADVERTISEMENT - CONTINUE READING BELOW ↓