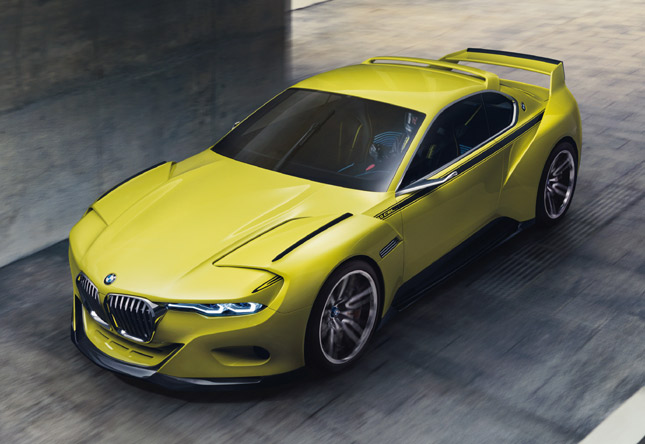 After teasing us with a single photo of the car's wide, muscular and flared hindquarters and leaving the rest to our imagination, BMW finally unveiled its 3.0 CSL Hommage concept in its entirety at this year's Concorso d'Eleganza Villa d'Este.
As the name suggests, this concept car is a tribute to the legendary 3.0 CSL Batmobile of the 1970s. BMW avoided falling into the retro trap by having the right balance of iconic 3.0 CSL styling cues and futuristic i8-esque styling details.
The car's V-shaped front features a vertical kidney grille flanked by slim headlights that boast laser light and LED technology. The "X" that divides the lighting functions represents the headlight tape used on long-distance racing. The circular openings and splitter are reminiscent of the original 3.0 CSL.
From the side, we see the return of classic BMW design cues like the shark nose design and prominent three-box profile. On the trailing edge of the roof is a small roof spoiler, another element from the original 3.0 CSL. Instead of mirrors, rearview cameras are present to reduce aerodynamic drag. The sides are dominated by sculpted wide front and rear fenders that curve over the traditional 3.0 CSL beltline graphics. We also see the return of the classic C-pillar BMW badges.
ADVERTISEMENT - CONTINUE READING BELOW ↓
ADVERTISEMENT - CONTINUE READING BELOW ↓
Recommended Videos
At the rear is a functional wing that blends in with the outer surfaces of its wide sculpted rear fenders. It is outlined by an LED strip that links the taillights. A rear apron with carbon fiber reinforced plastic (CFRP) diffuser rounds off the sculpted rear end. Air curtain and air breather systems are used to optimize wheel housing ventilation. The 3.0 CSL Hommage rolls on black bi-color 21-inch alloy wheels with air control blades on the rims to enhance aerodynamics.
Inside, a CFRP interior with an amalgamation of classic and futuristic elements greets you. The wall-to-wall wooden dashboard panel is the classic element, while the digital instruments and control-yoke are the futuristic elements. The car's racing DNA is evident in its six-point harness, DTM-style pull straps and fire extinguisher. In place of a rear bench seat is a centrally integrated helmet holder flanked by LED-lit eBoost energy accumulator covers.
ADVERTISEMENT - CONTINUE READING BELOW ↓
Under the beautifully sculpted hood is a powerful in-line-six engine with eBoost. BMW didn't release any further drivetrain details; we assume that this is a high-performance turbocharged unit. Flappy paddles announce the absence of a traditional manual transmission.
You shouldn't hold your breath for BMW to put this concept into production, as none of the previous Hommage concepts made it to the assembly line. Nonetheless, let's remain hopeful that future BMW models will adopt elements of this concept's design.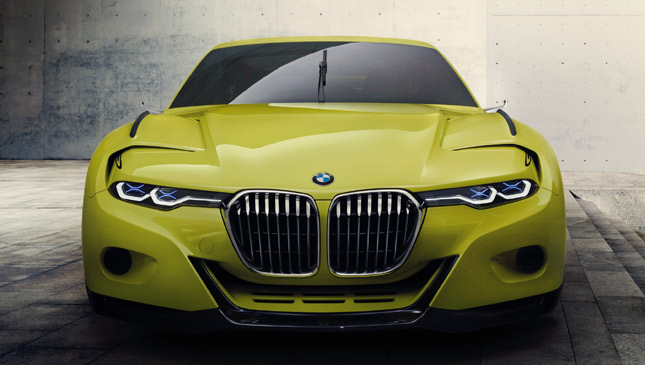 ADVERTISEMENT - CONTINUE READING BELOW ↓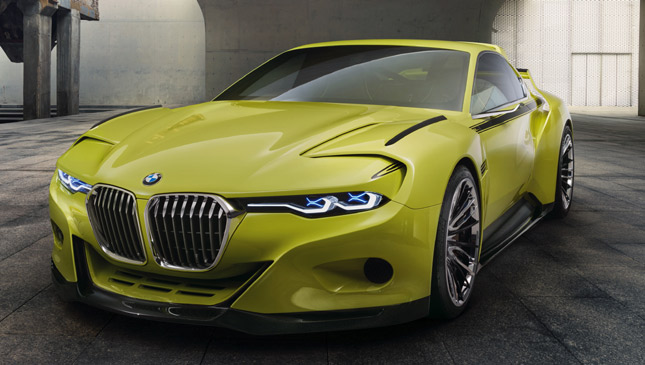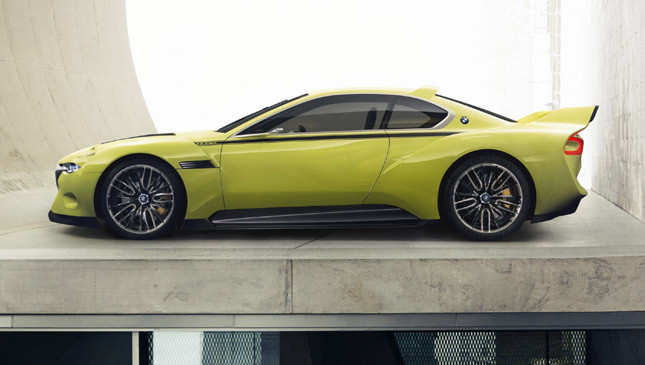 ADVERTISEMENT - CONTINUE READING BELOW ↓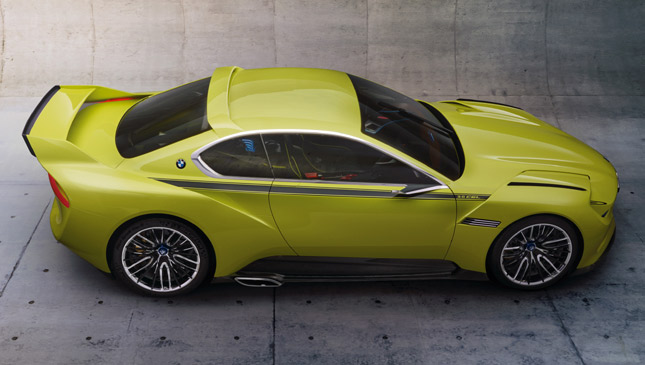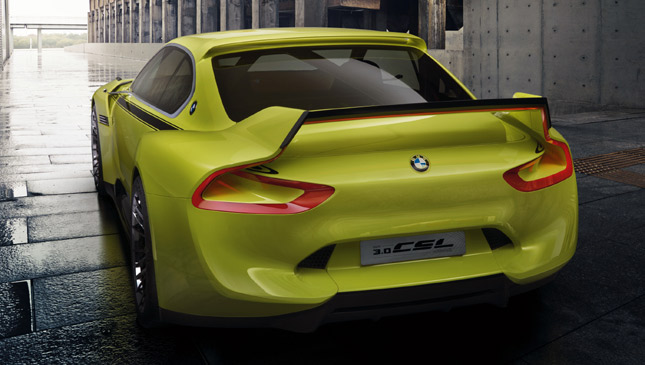 ADVERTISEMENT - CONTINUE READING BELOW ↓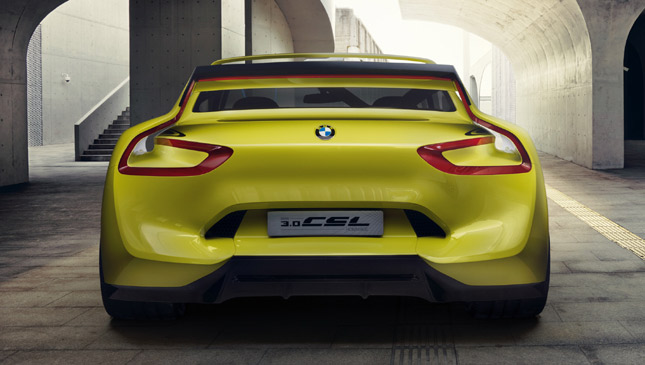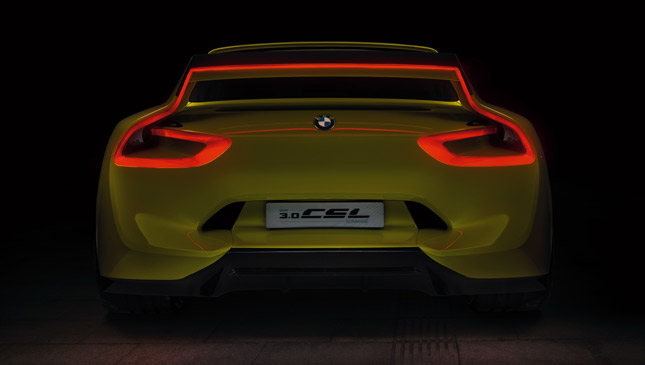 ADVERTISEMENT - CONTINUE READING BELOW ↓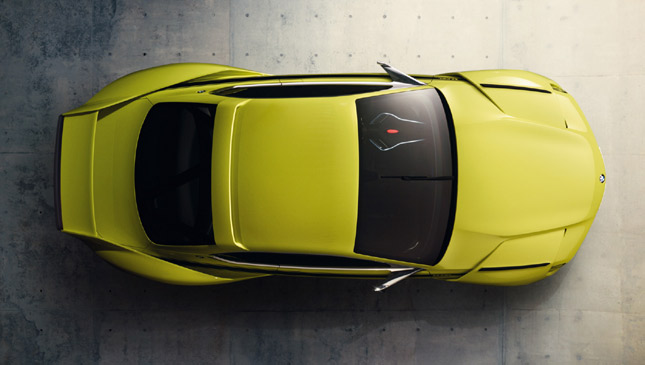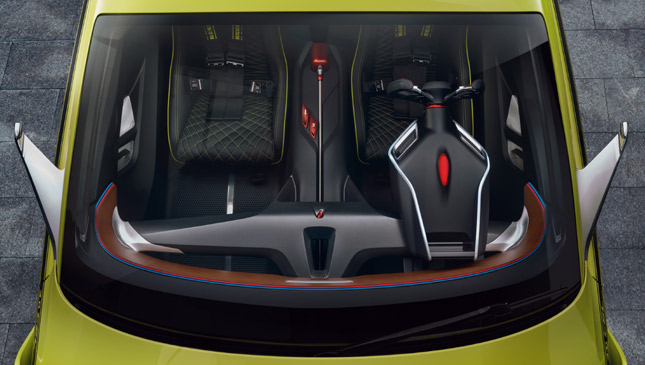 ADVERTISEMENT - CONTINUE READING BELOW ↓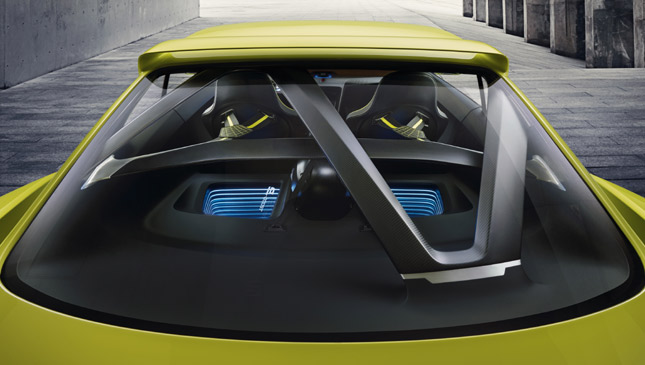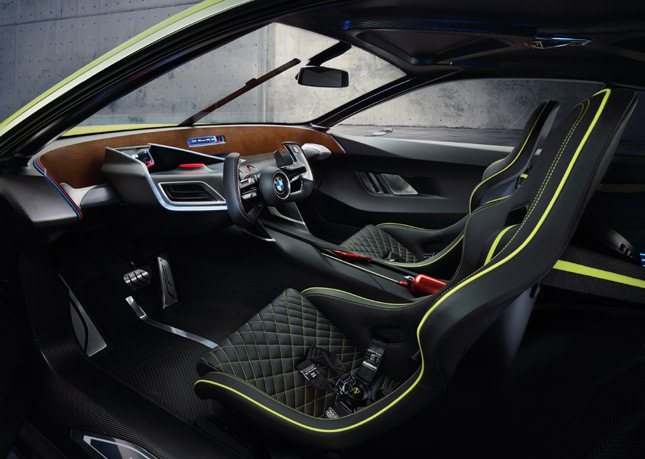 ADVERTISEMENT - CONTINUE READING BELOW ↓