Toyota has unveiled the all-new Yaris hatchback for the US market, and some of you might notice the vehicle looks oddly familiar. In fact, the car is practically identical to the Mazda 2 hatch both inside and out, save for a few aesthetic differences.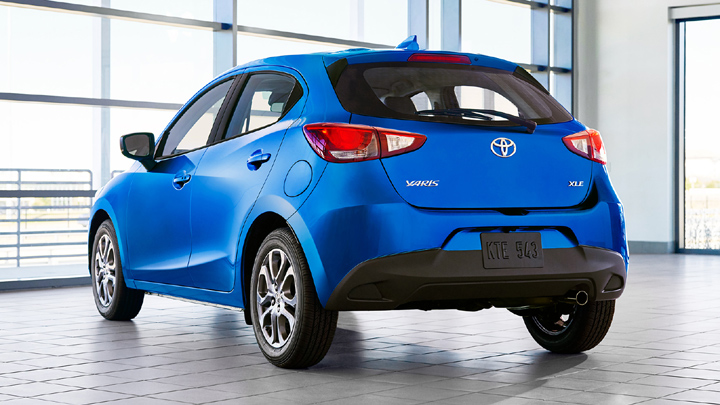 The reason for this? The 2020 Yaris hatch is built on the same platform as the Mazda 2 and is the result of a partnership between the two Japanese carmakers—one that includes a future $1.6-billion manufacturing plant shared by both companies in Huntsville, Alabama. So yeah, you could say the two nameplates are pretty tight in North America.
Continue reading below ↓
Recommended Videos
This shouldn't come as too much of a surprise, either, considering the sedan version—which is also basically a rebadged Mazda 2—has been out for quite some time in the US already.
Anyway, back to the car. The biggest design bit separating this from the Mazda 2 is the front, which features a drastically different look. Other than that, it looks Mazda through and through—even the wheel designs and the taillights have been lifted straight from the 2. Inside, it's the same: Everything from the floating infotainment screen and center console to the vents, buttons, dashboard, and overall layout are pure Mazda.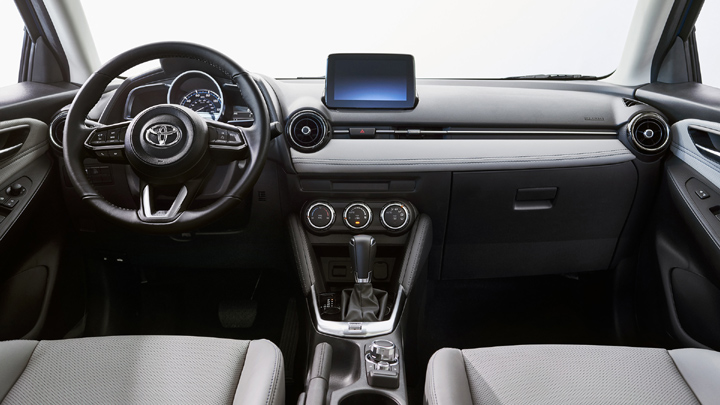 The 2020 Yaris comes in two variants—LE and XLE—with both packing a 1.5-liter four-cylinder engine capable of 106hp. This will only come available with a six-speed automatic transmission.
Expect more details about the all-new Toyota Yaris hatchback in the US to surface leading up to its official debut at the 2019 New York International Auto Show. So, this or the Mazda 2—or is there really even a choice?