Interesting times at Alfa Romeo. The 4C sports car has been quietly euthanized alongside its Maserati GranTurismo factory-mate, while a proposed new GTV and 8C have been sliced from the product plan.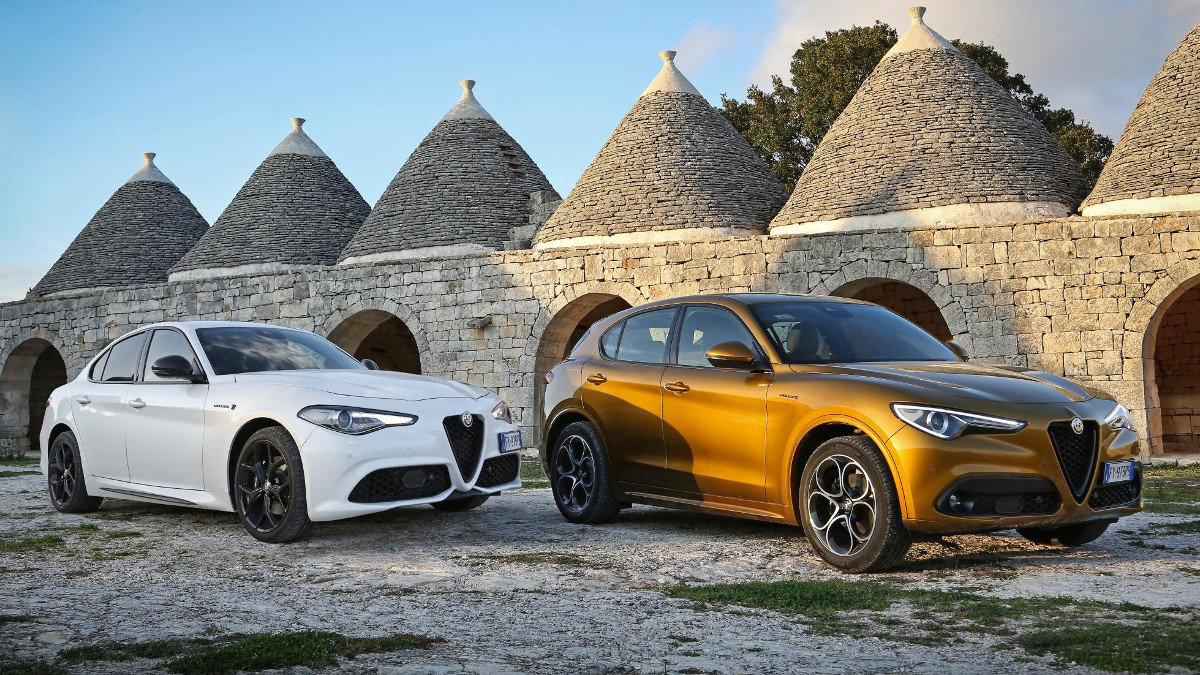 Which means at present, the Italian carmaker has a three-car range, one of which is the almost decade-old Giulietta hatchback. High time for an injection of excitement, then, and it's arrived with big updates for the other two Alfas: the really rather good Giulia and Stelvio.
Alfa has largely left alone the styling of probably the best-looking small sedan and SUV on sale. A few new trim bits and colors are the sum total of the designers' meddling. The big tweaks—because future—involve the infotainment and driver aids. So, there's a new touchscreen in the middle of both cars' dashboards, measuring between eight and nine inches depending on the model, and with improved ergonomics or a straight jump to the cuddly familiarity of CarPlay.
Continue reading below ↓
Recommended Videos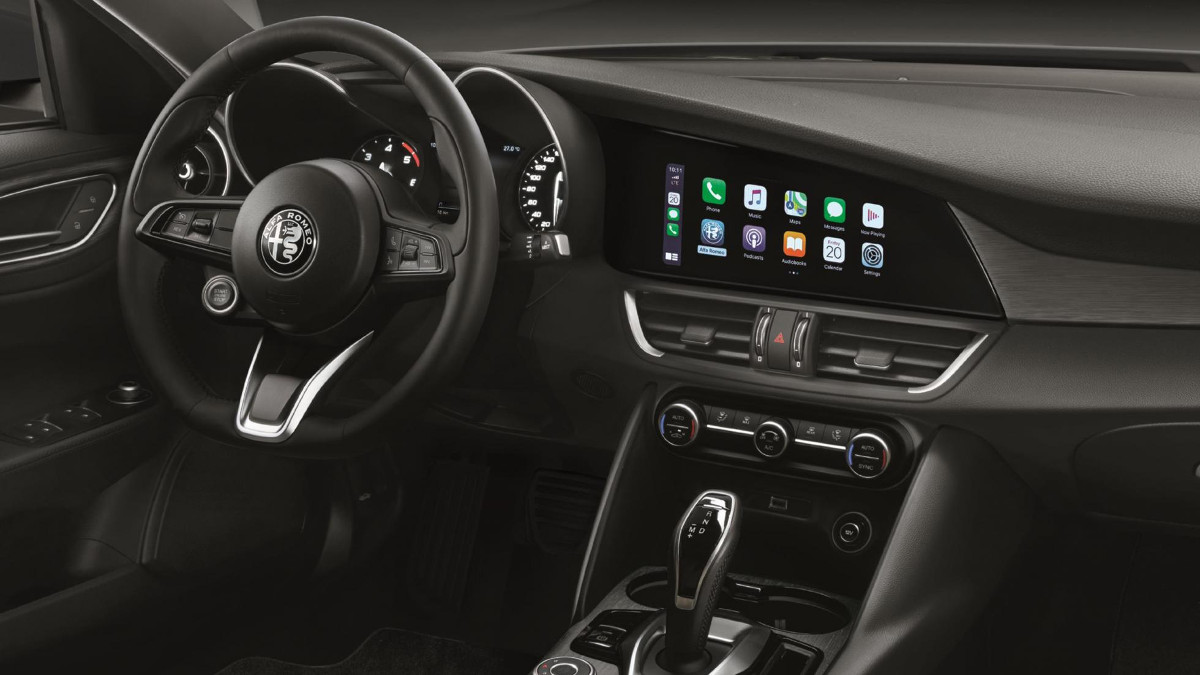 A seven-inch TFT display appears between the still-analog dials (hurrah!) and will help display the inner works of the brand's new 'Advanced Driver Assistance Systems.' Now, self-driving tech is something the FCA group has lagged behind its rivals on, but it makes its Alfa debut here and apparently offers the highest level of autonomous driving functionality currently legal.
So, as well as a lane-keep assist function that works alongside the active cruise control, the car will also self-steer when it senses something in its blind spots that the driver isn't reacting to.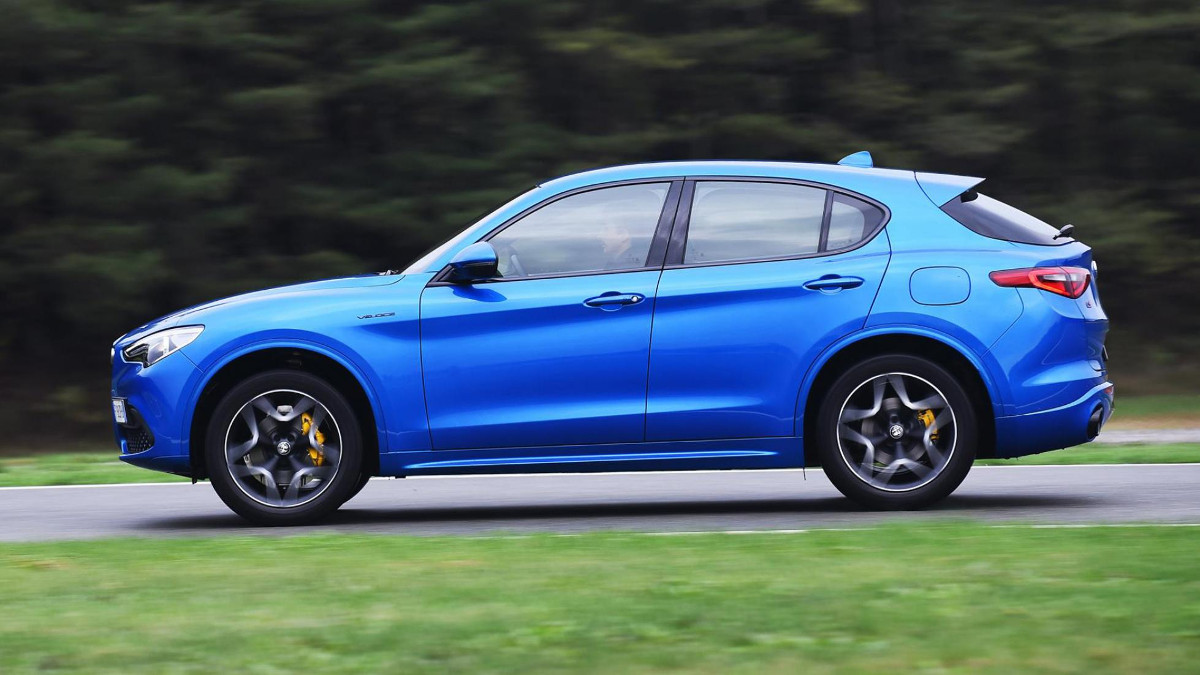 The engine range hasn't changed, with a choice of four-cylinder gasoline and diesel mills ranging from 187hp to 276hp in 'normal' Giulias and Stelvios, and that glorious Ferrari-related 503hp six-cylinders in the Quadrifoglio versions above them. Every single one uses an eight-speed automatic gearbox with paddle shifters.
Their ranges have been simplified, both now climbing up through four trim levels: Super, Sprint, Lusso, and Veloce. You'll need the latter for the 276hp gasoline engine, while in the Stelvio, all but those entry-level Supers get all-wheel-drive as standard.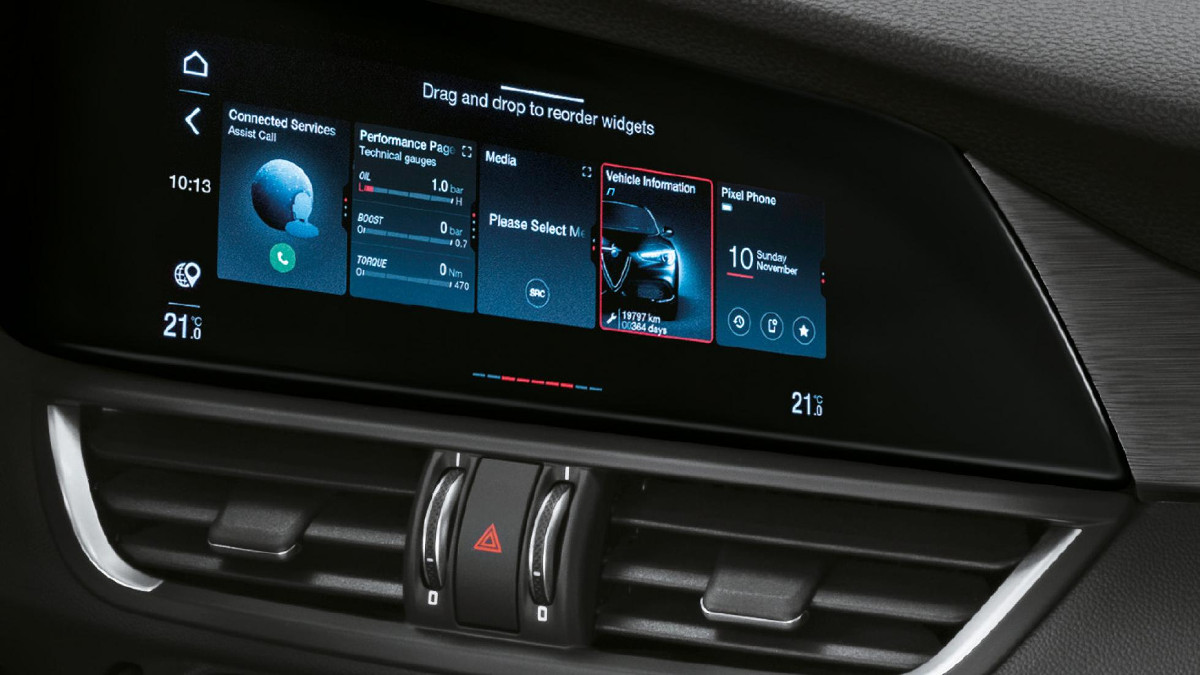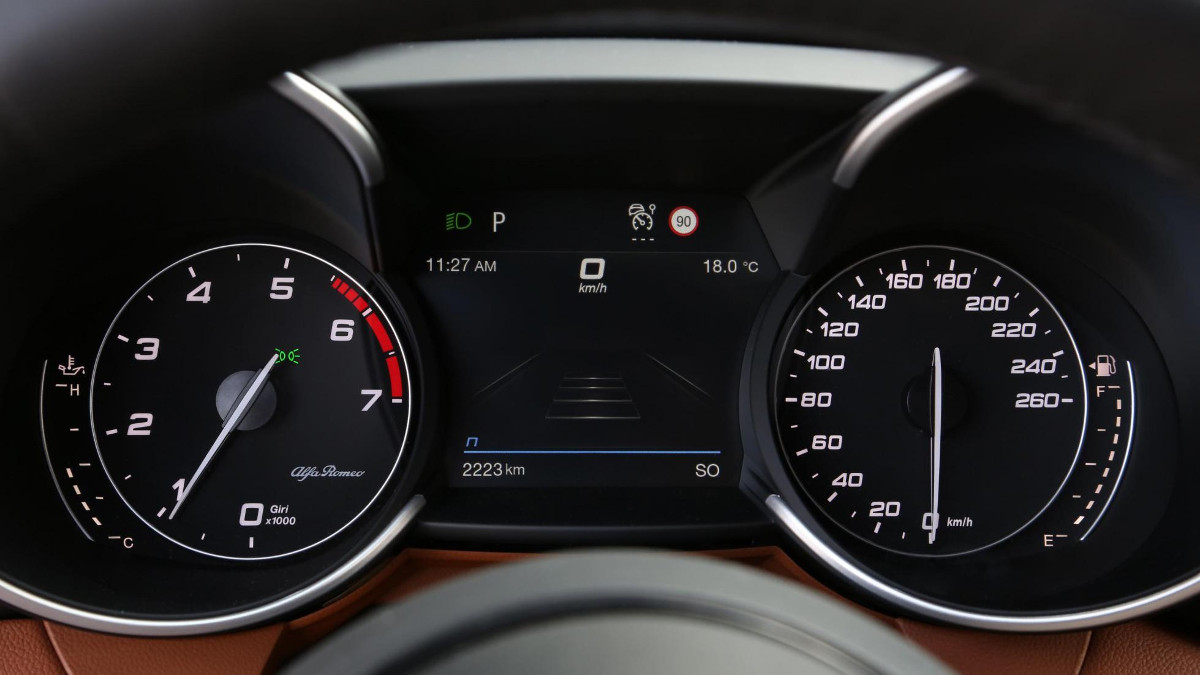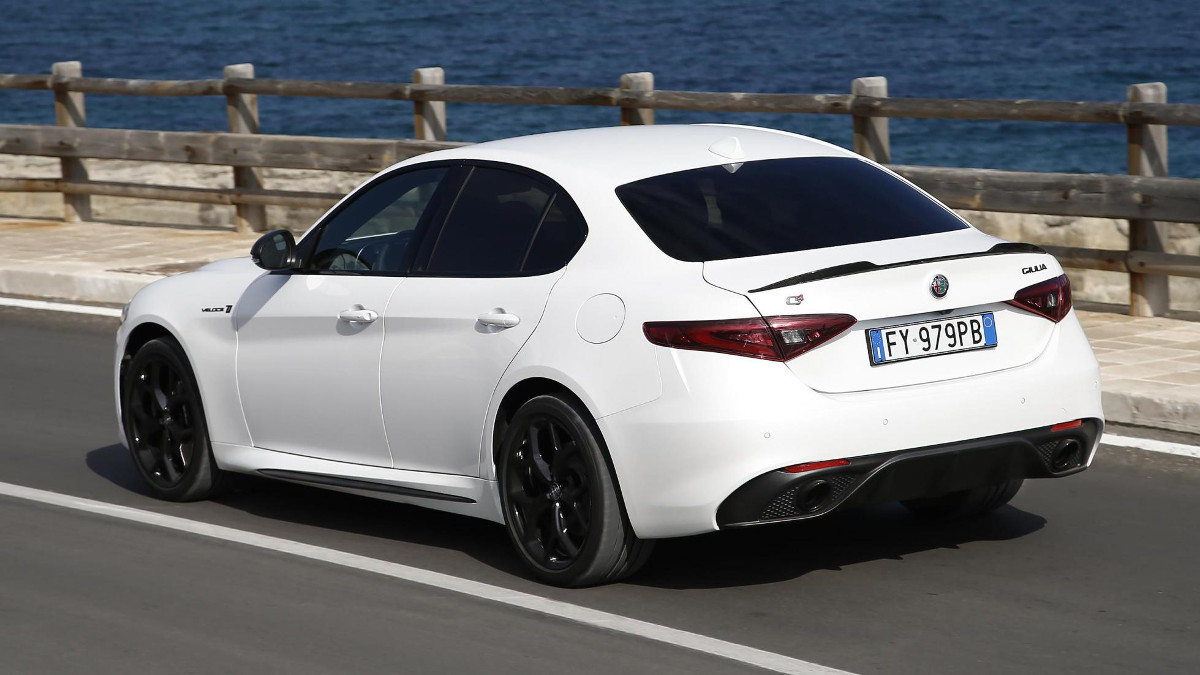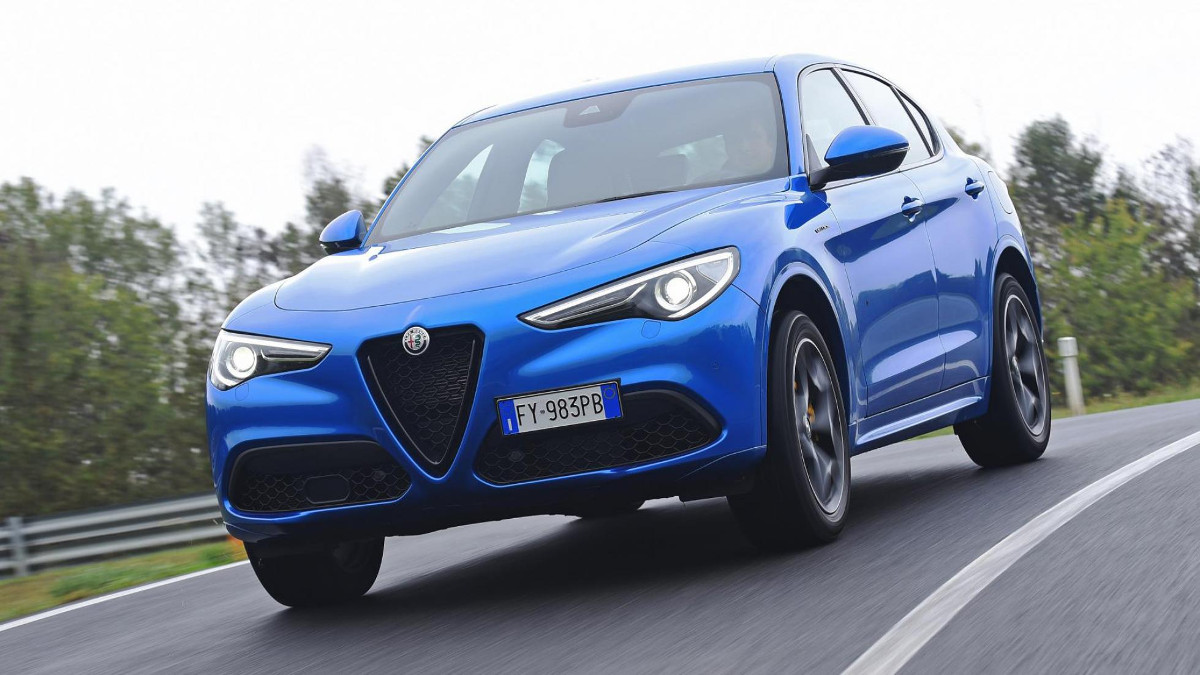 NOTE: This article first appeared on TopGear.com. Minor edits have been made.