It may be slightly tricky to tell at first glance, but this is actually it—the brand-new Fiat 500. Brace, Internet, brace.
Whilst the looks may not be radically different, the powertrain certainly is. That's because this third-gen 500 will only be available as a fully electric vehicle. Eggs, meet basket.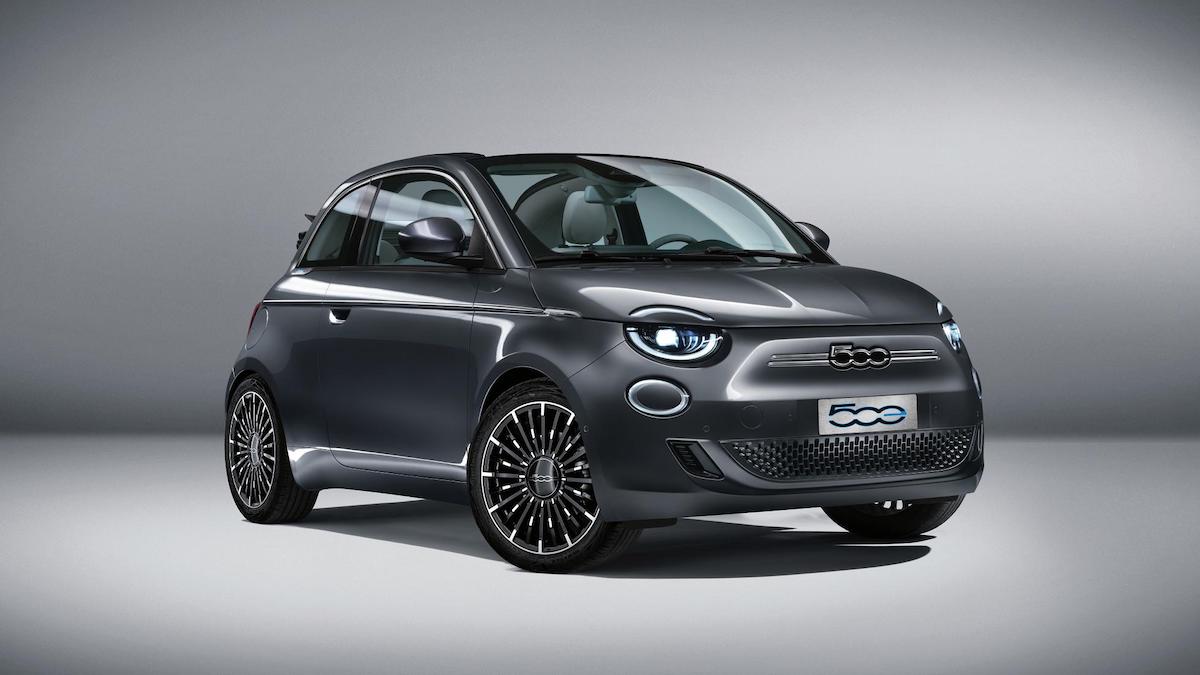 ADVERTISEMENT - CONTINUE READING BELOW ↓
But hang on: For those who still want gasoline power, the second-gen 500—complete with its new mild-hybrid assist—will remain on sale alongside this third-gen for some time. How long that may be, though, is truthfully anyone's guess.
Still, onto the new car. Fiat claims it started with a blank sheet of paper when designing version 3.0—although presumably that paper was tacked to the drawing board with a picture of the old 500 underneath. Remember that at school? Good times.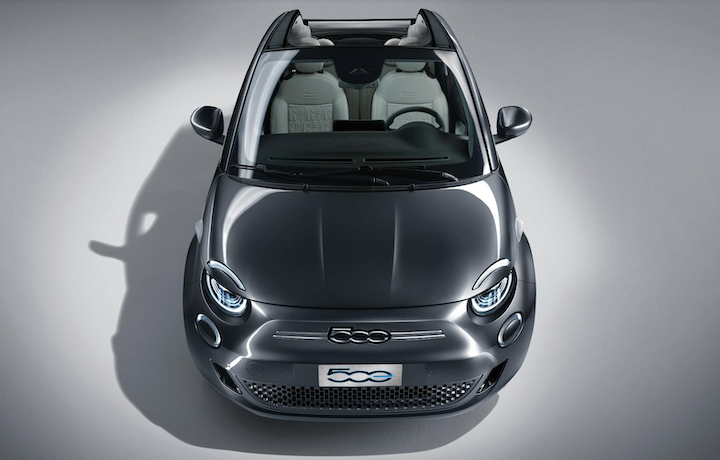 ADVERTISEMENT - CONTINUE READING BELOW ↓
Recommended Videos
It's got a bit of a frown on now though, hasn't it? That dividing hood line splits the round headlights and continues into a chrome line above the now-flush door handles. The face is more upright, too, in a nod to the original 500.
The EV platform is totally new and means the 500 is now 6cm wider and 6cm longer, and has an extra 2cm between the wheels versus the preceding model. It also retains the same amount of luggage space as the previous generation. A 42kWh battery under the floor is connected to a single 117hp electric motor for 0100kph in 9sec and a limited top speed of 150kph.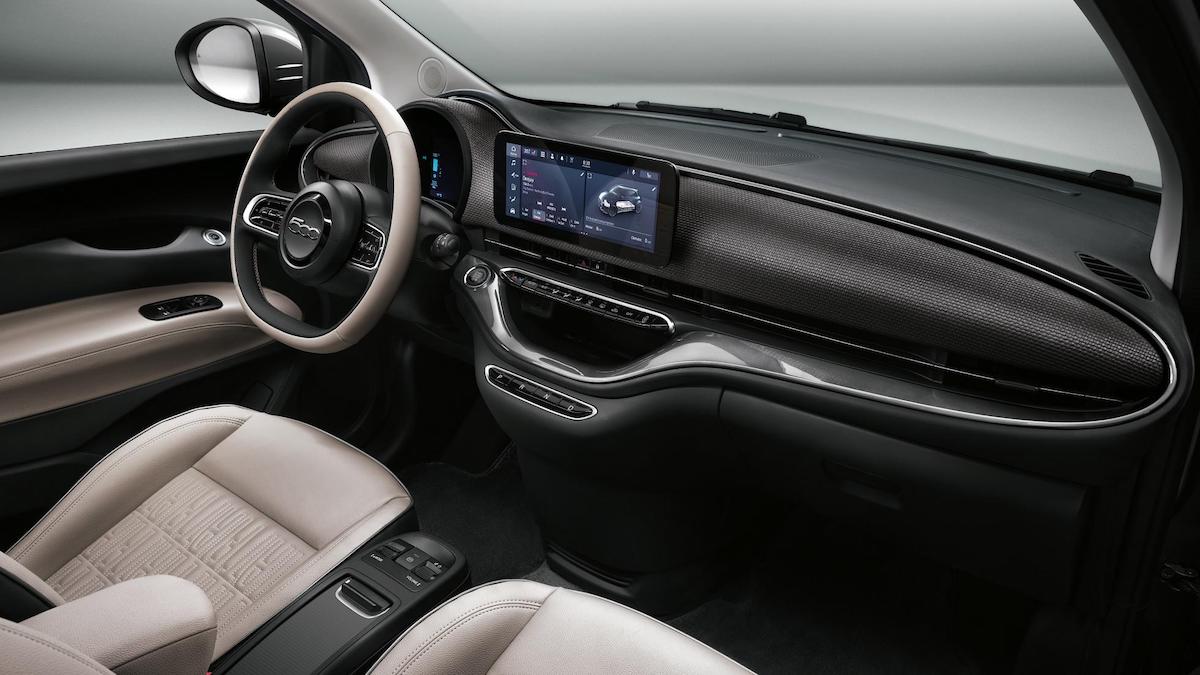 ADVERTISEMENT - CONTINUE READING BELOW ↓
Perhaps the more important stats, though, are 0-50ph in 3.1sec and an impressive range of 320km on the WLTP cycle. For reference, the Honda e will cover 220km, while Mini suggests 196-232km for the Electric. Fiat will supply an 85kW fast charger as standard, too, so you can get 50km in just five minutes or 0-80% charge in 35 minutes.
The 500 has three driving modes: Normal, Range, and Sherpa. Yeah, Sherpa. Fiat's press release says: "Just like a Himalayan Sherpa, who is in charge of the whole expedition and guides it to the destination, this driving mode adjusts various parameters: maximum speed, limited to 80kph; accelerator response, in order to reduce energy consumption; and deactivation of the climate control system and heated seats." Okay...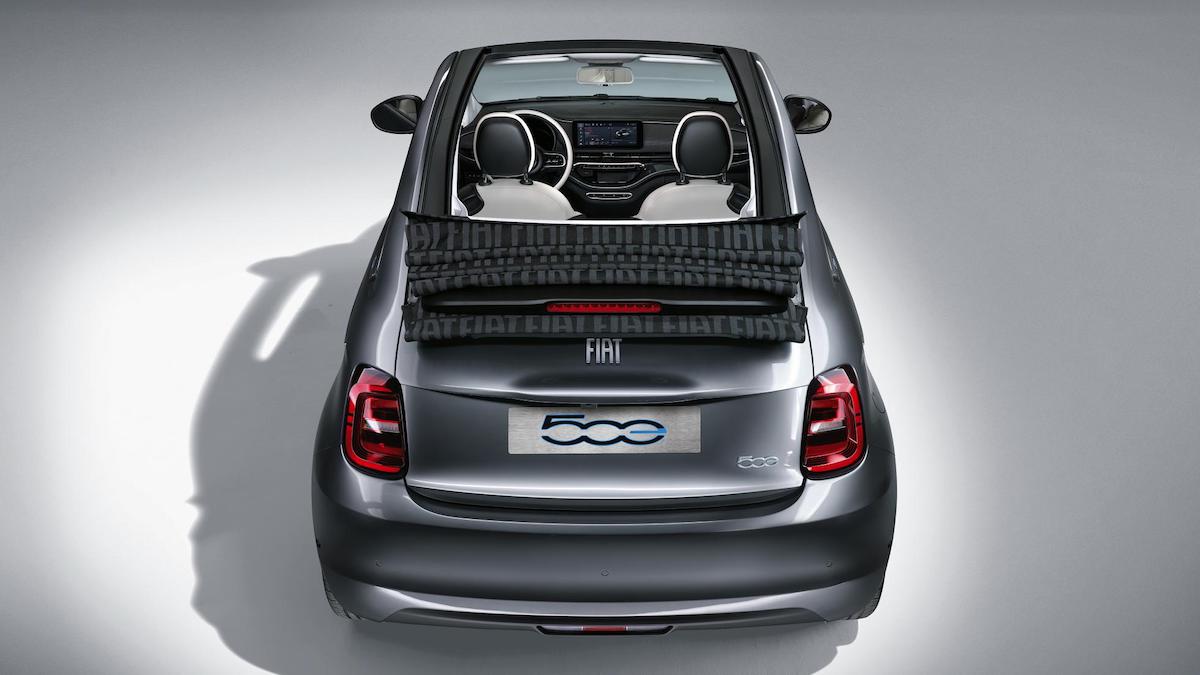 ADVERTISEMENT - CONTINUE READING BELOW ↓
That's certainly not the strangest thing. Under EU law, all EVs must produce some form of noise at low speeds to make pedestrians aware of their presence. Most go with some sort of spaceship tone, but apparently, the 500 will play the music of Amarcord by Nino Rota when pootling around below 20kph. We actually don't know what to say. Is Fiat having us on?
Anyway, the version you're looking at above is the launch edition known as 'La Prima.' Unsurprisingly, it comes loaded with tech to complement its special paint—there's a new infotainment system with 10.25-inch touchscreen and full Level 2 autonomy. Oh, and it's a convertible, of course. The cost? Well, in Italy, the La Prima Convertible will be €37,900 (around P2.16 million)...
NOTE: This article first appeared on TopGear.com. Minor edits have been made.