Damn, we're just halfway through October and we can already say that this will go down as one of the busiest months of 2020. A week from now, Honda Cars Philippines (HCPI) will be holding a virtual launch event. The best part? Two new vehicles will be unveiled.
The invite doesn't show much, but we do get a peek at the two cars that are on their way here, and we already have some guesses. We have a feeling that it's the all-new City along with the refreshed CR-V that's set to hit our market soon.
The all-new Honda City debuted in Thailand back in November with a turbocharged engine and a new RS variant. This was the same model that was recently launched in Malaysia, only that one had a hybrid powertrain. Now, we're not sure which of these two we'll be getting (or if we'd be getting any of them at all), but we do know this: If this is, in fact, the all-new City, then an RS variant will sit atop the range. The preview in the invite says so.
ADVERTISEMENT - CONTINUE READING BELOW ↓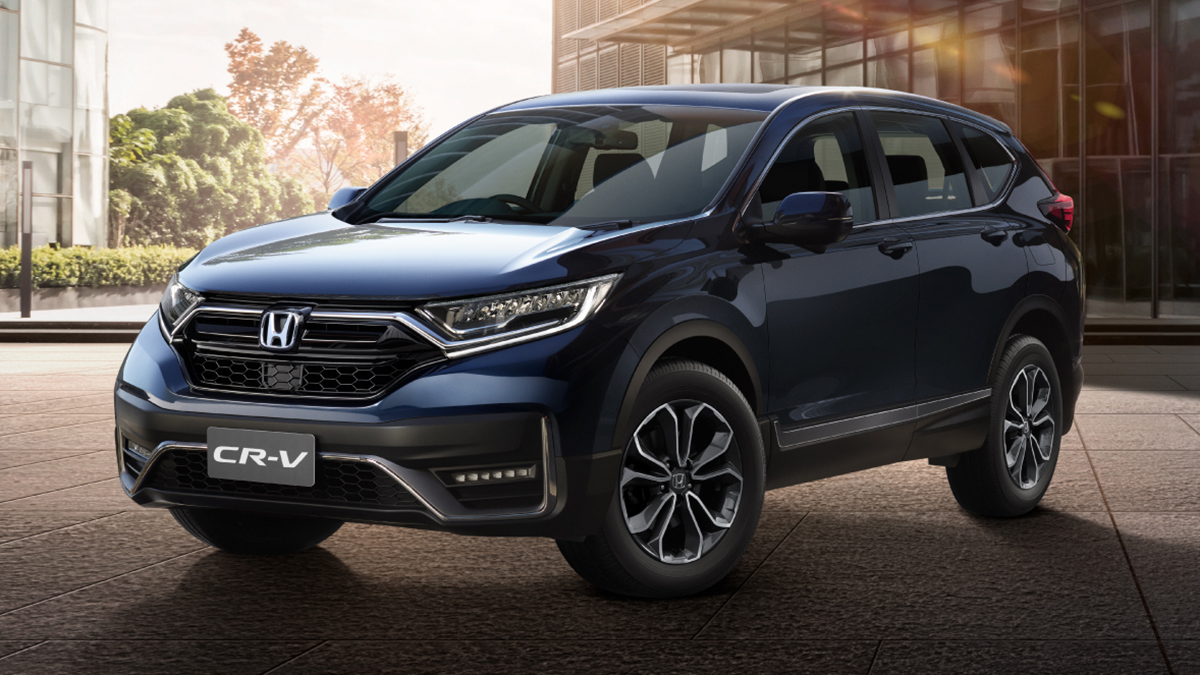 As for the new CR-V, this is the updated model that arrived in Thailand in July earlier this year. There, it got new-look alloy wheels, a slightly revised front bumper, and a few added nifty features such as a wireless smartphone charger. If we're to see this launched here, then we're guessing that HCPI will choose to retain the 1.6-liter i-DTEC diesel and the 2.0-liter i-VTEC gasoline engines available in the current lineup.
ADVERTISEMENT - CONTINUE READING BELOW ↓
Recommended Videos
Are you looking forward to this one? If you want to tune in on the actual reveal, then take note that the virtual launch event will be livestreamed via the HCPI Facebook page and YouTube channel on Thursday, October 22, 2020 at 6pm.