Hyundai's mobility solutions come in all shapes and sizes, so it seems. From electric kick scooters to electric aircraft, and now this: a fully-electric minibus.
This is the Hyundai County Electric, the Korean carmaker's newest vehicle that it recently introduced in its home market. It's an eco-friendly people-hauler powered by a high-efficiency 128kWh lithium-ion-polymer battery that boasts a maximum range of 250km on one full charge. Said battery can be recharged in 72 minutes with a Combo 1DC system or in 17 hours with a household 220V outlet.
The County Bus promises 30% faster acceleration than traditional diesel vehicles within the 50-80kph range. Meanwhile, stopping power is provided by an electronically controlled air-over-hydraulic brake system underneath.
In addition, multiple ultrasonic sensors have been fitted around the vehicle to prevent doors from closing when passengers are boarding or alighting. The sensors are also connected to the gas pedal to prevent the bus from moving forward when passenger movement is detected.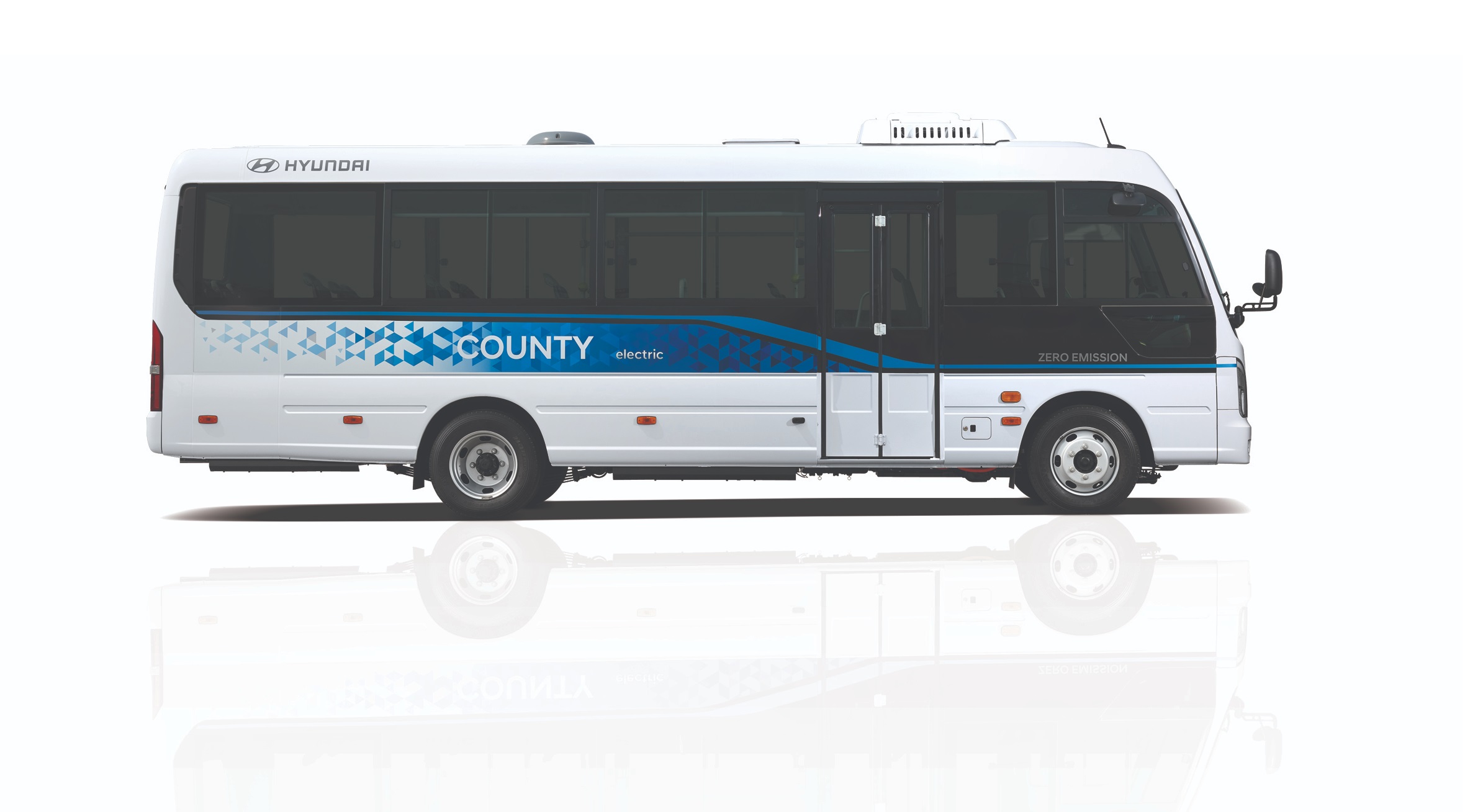 Continue reading below ↓
Recommended Videos
The minibus measures 7,710mm long and comes in either 15- or 33-seat configurations, so there's a good chance that physical distancing guidelines can be easily met with this vehicle. Drivers are also given amenities such as seat ventilation and heating functions, a colored LCD instrument panel, a seven-inch main screen with two 4.2-inch auxiliary screens, steering-wheel-mounted controls, and a remote start function enabled by the smart key.
"County Electric is a zero-emission bus that offers tremendous safety and convenience features for drivers and passengers. With demand for electric vehicles rising in the commercial vehicle market, Hyundai is accelerating its introduction of vehicles such as the County Electric," said Hyundai Motor vice president and head of Commercial Vehicle Product Group Yoon Lee.
What's your take on the Hyundai County Bus? Think this electric minibus could work well as a public transport vehicle here in the Philippines?