We're starting to see more clearly what the future of mobility might look like: hybrid engines, fully-electric vehicles (EVs), and self-driving cars. In this regard, it seems like a lot of carmakers have been slowly taking a step in the same direction.
That general direction is headed toward electrification, and of note, Hyundai has recently been stepping up its game in this aspect. In other markets, it has already launched EVs like the Kona and the hybrid Sonata. Earlier this month, it also teased a new electric race car and a retro-styled EV concept.
As it further expands its EV portfolio, the Korean carmaker has now developed another prototype—not of any car, however, but of an electric kick scooter. Check it out below:
This electric scooter is powered by a 10.5Ah lithium battery that can run for up to 20km on a single charge. Speed tops out at 20kph. The scooter features a rear-wheel-drive setup and is also equipped with a front-wheel suspension to allow for a smoother and more comfortable ride. For nighttime riding, meanwhile, it sports LED headlamps and two rear taillamps. Weighing 7.7kg, it boasts a tri-folding design for high portability, and is also fitted with a digital display that shows both battery status and running speed.
Continue reading below ↓
Recommended Videos
What's make this scooter special, though, is that it charges automatically when mounted on a vehicle, and the electricity produced by the vehicle while driving is what recharges the scooter's battery. Hyundai plans to enable this setup by integrating the charging system with both Hyundai and Kia future models.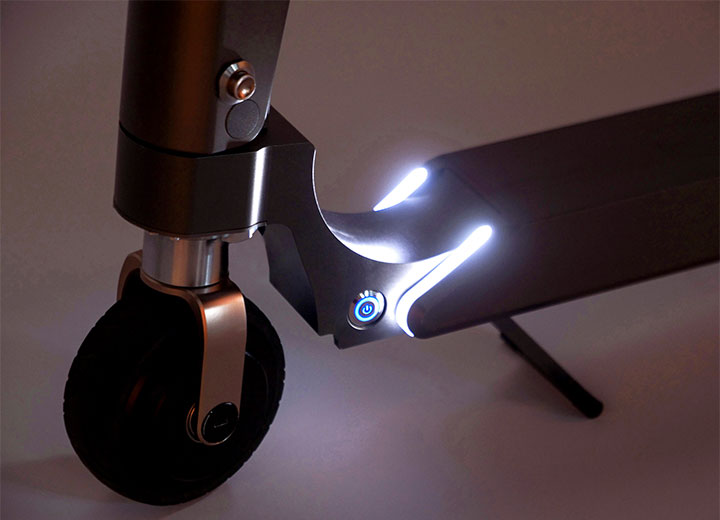 "We want to make our customers' lives as easy and enjoyable as possible. Our personal electric scooter makes first- and last-mile commuting a joy, while helping to reduce congestion and emissions in city centers," said Hyundai Motor Group robotics team head DongJin Hyun.
Do you think these electric kick scooters could possibly be part of the future of motoring here in Metro Manila?