In case you haven't checked your watch recently, it's Geneva International Motor Show o'clock. Which means every manufacturer is whipping the covers off its latest wares, vying for your attention, tweets, likes, and shares. Well, to be honest, Mercedes-AMG doesn't really need to bother with this new, second-generation GLA 45, as you lot seem to gobble up anything that's on the A-Class chassis like a ravenous dog confronted with a big bowl of Pedigree Chum.
Now, for the latest iteration of the go-faster GLA, Merc has juiced up the power and is giving you two output options courtesy of the GLA 45 and GLA 45 S, just like with the rest of AMG's growing range.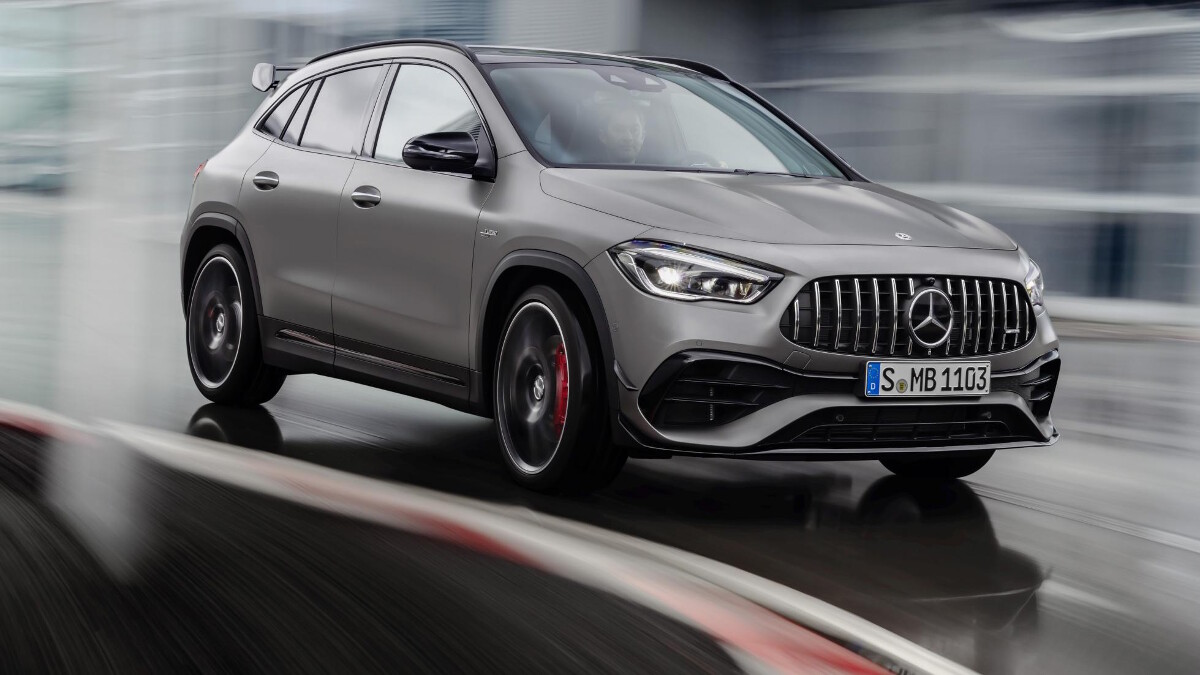 Continue reading below ↓
Recommended Videos
They're both still powered by a 2.0-liter turbocharged four-cylinder (the most powerful series-produced four-cylinder turbo engine in the world), with the junior GLA 45 getting 381hp while its S sibling is rocking 415hp. That's a hell of a lot for a jacked-up hatch. All that power is fed through AMG's 4Matic+ all-wheel-drive system and an eight-speed transmission.
There is now torque vectoring on the rear axle to shift power between the two wheels, thanks to a redesigned differential that has two multi-disc clutches, and which selectively provides the flow of power to each individual rear wheel. This is merely for traction and cannot be reversed to give you a 'Drift' mode, unlike in the A45.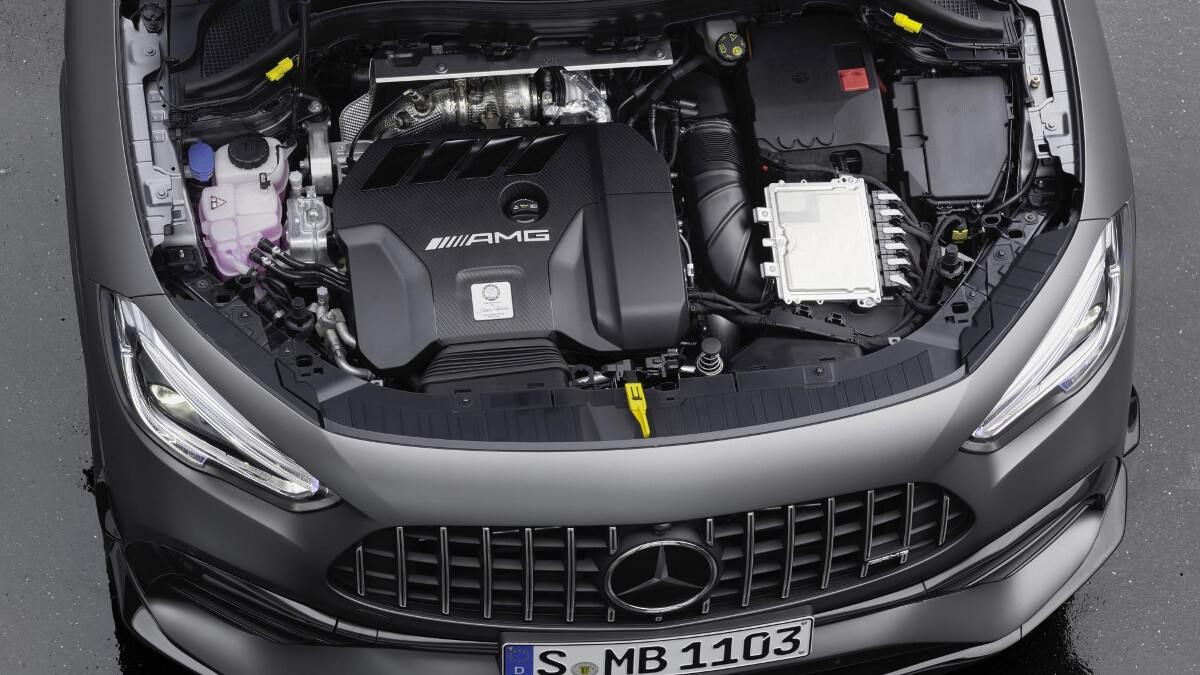 And, unlike in the lesser GLA 35 models, the 45's engine has been swapped around its vertical axis 180 degrees. This means the turbocharger and the exhaust manifold are now at the rear, to allow for the flattest and most aerodynamically advantageous front-section design possible.
Now, some numbers: 0-100kph takes just 4.3sec (the base variant does it a tenth slower), while the top speed of the lower-spec GLA is 250kph, the S-variant topping out at 269kph. Some four-piston monobloc fixed front calipers are standard to scrub that speed off, but they can be beefed up to optional six-piston fixed calipers if you want. Want to know how to tell the difference? Look for red calipers with a black AMG logo—they're the big stoppers. Weirdly, Merc hasn't given a weight figure, but don't be surprised if this comes in on the scales at 1,500kg.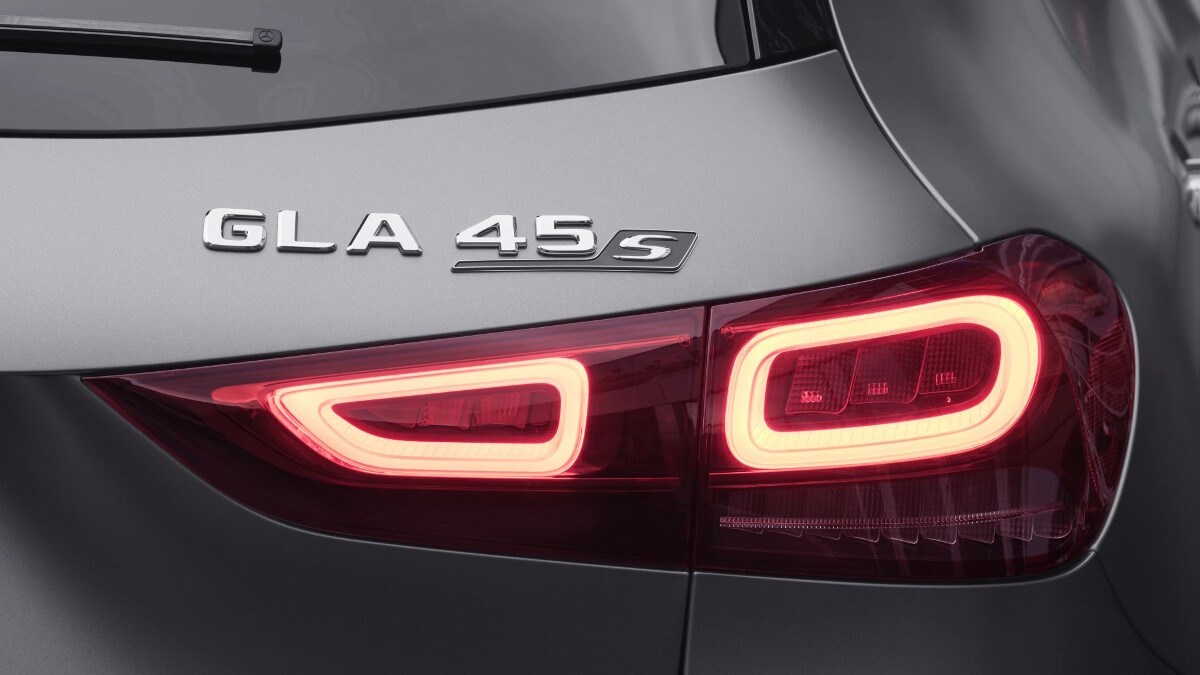 The normal—and slightly confusing—array of AMG driving modes are on offer, allowing for a completely customizable setup as well as a dedicated race mode. AMG stresses that the car is to be used on track, even offering a track data logger. But there's something a bit incongruous about seeing a hot crossover on a track day.
Visually you've got the new, softer, rounder GLA with all the AMG hallmarks added on: visually imposing bodywork, aero flicks, bigger wheels, bigger intakes, bigger spoilers, and bigger exhausts. It's like a normal GLA, then, but bigger. And faster.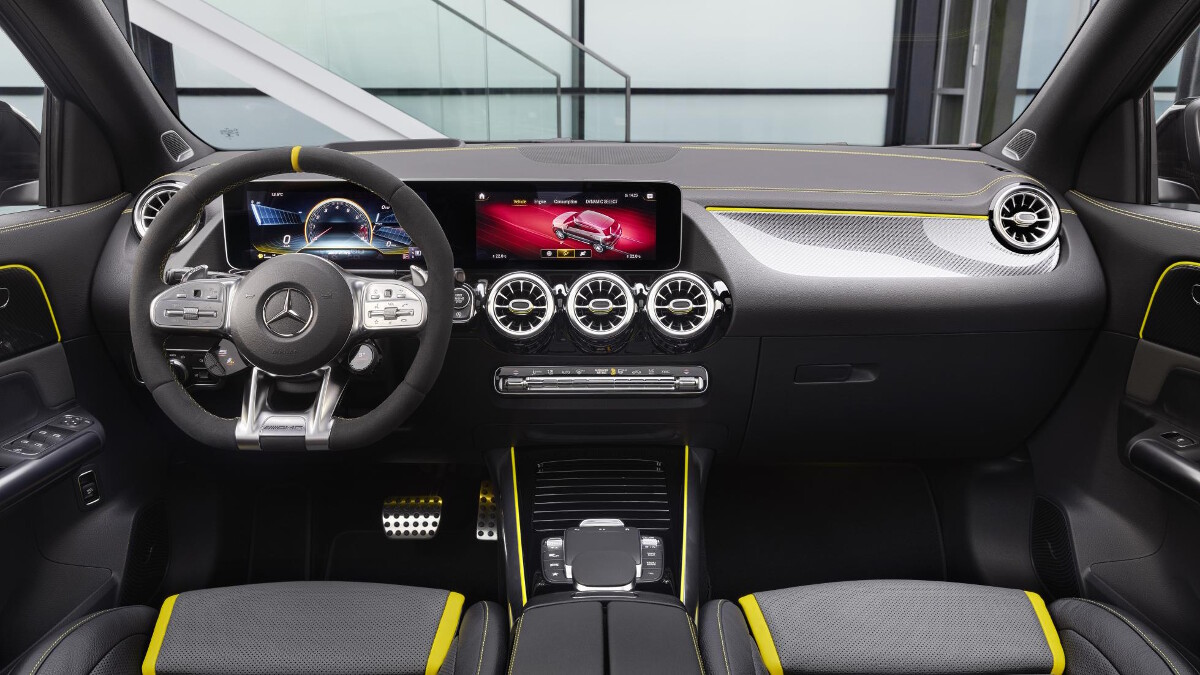 Inside, it's still the classy Merc cabins we know and love, including the 'Widescreen' with two 10.25-inch displays and the MBUX infotainment system. There's just a smattering of sportier materials and hip-huggier seats than in the standard car, and yellow stitching throughout. Because nothing says fast like yellow stitching.
Prices haven't been announced yet, but not that that matters—as we've said earlier, you lot seem to gobble up anything that's on the A-Class chassis like a ravenous dog confronted with a big bowl of Pedigree Chum. Even if it's got a hefty price tag on it.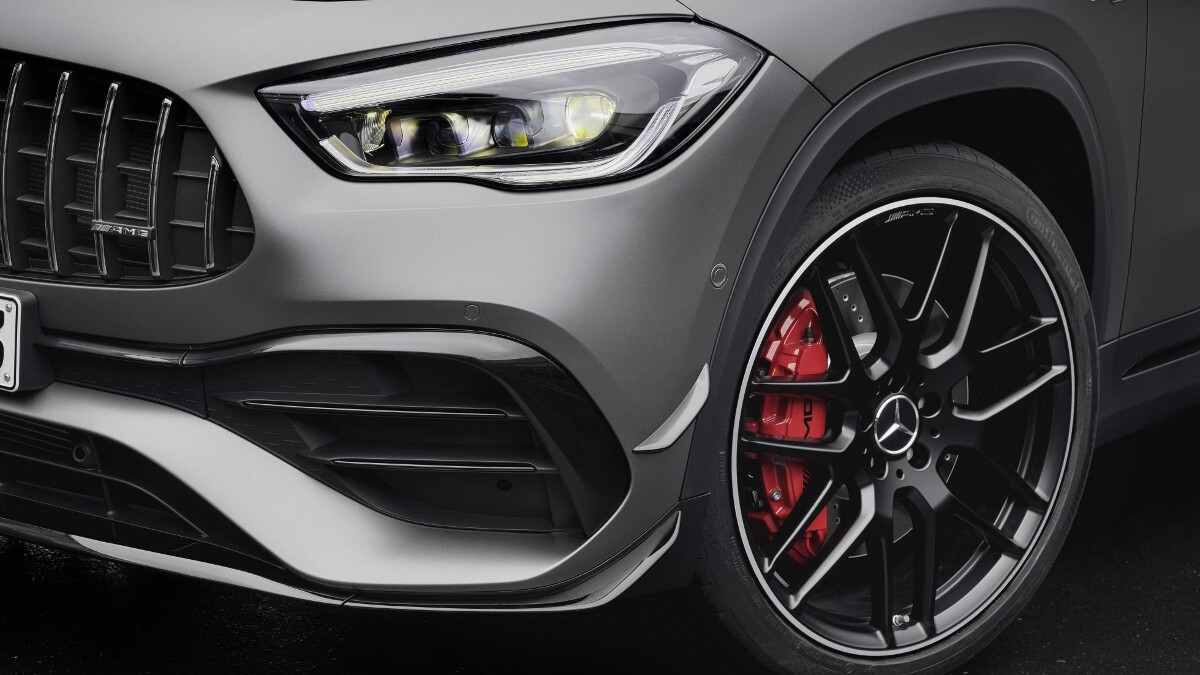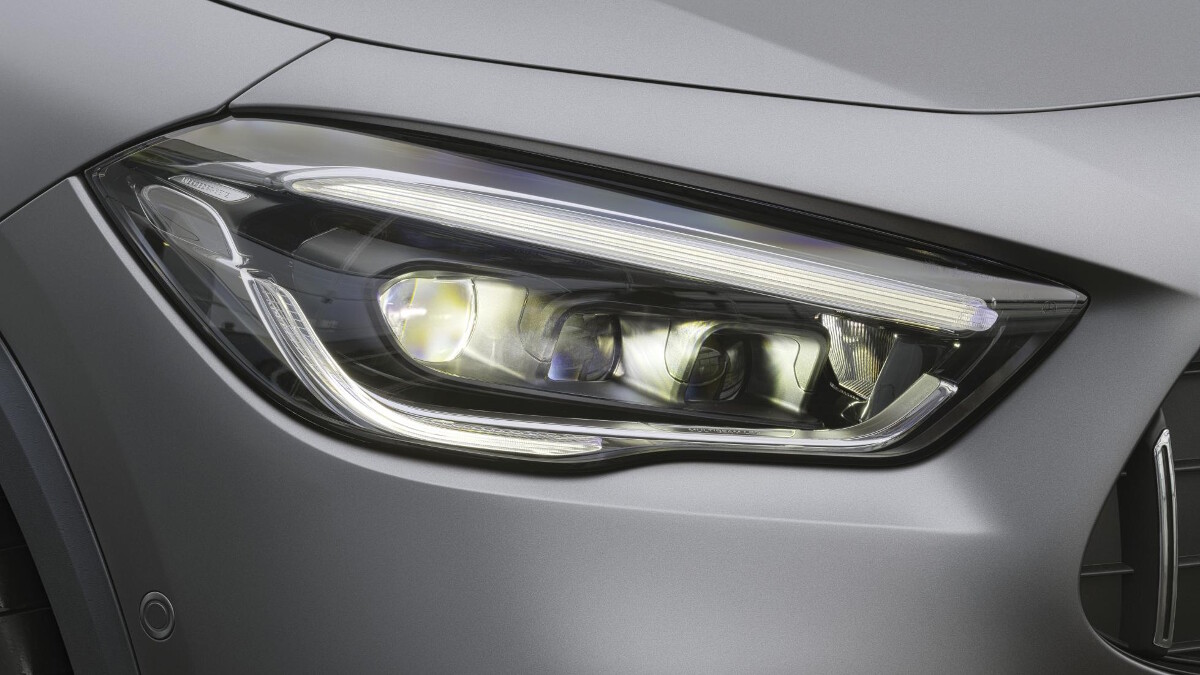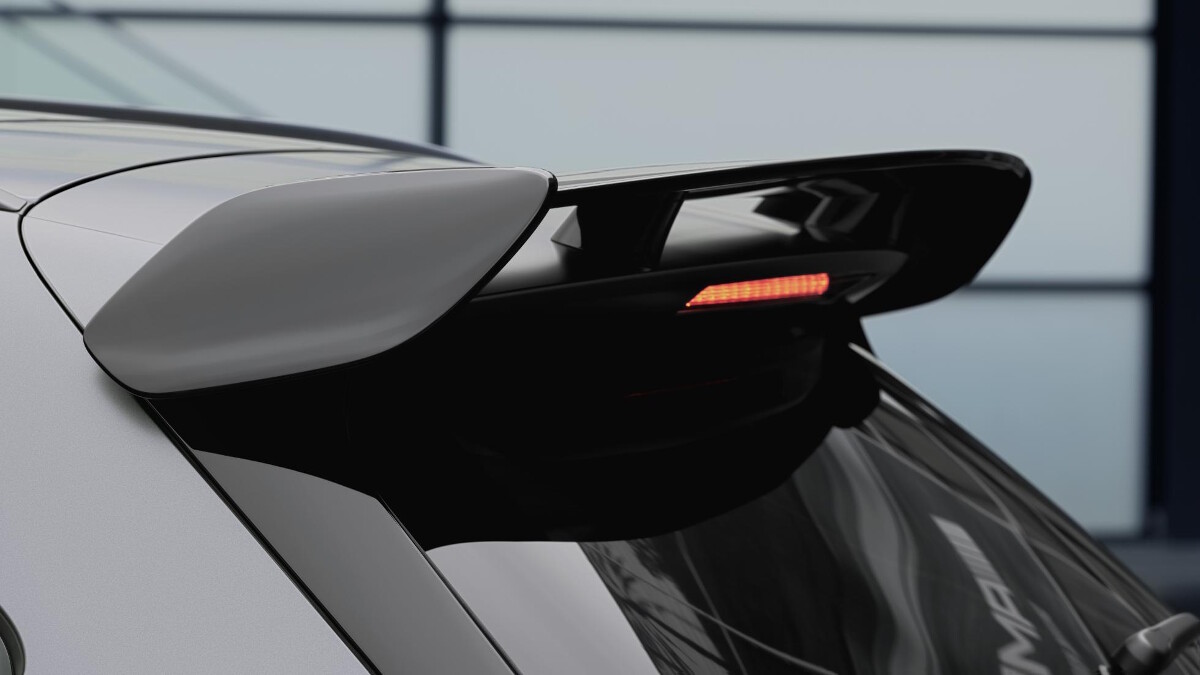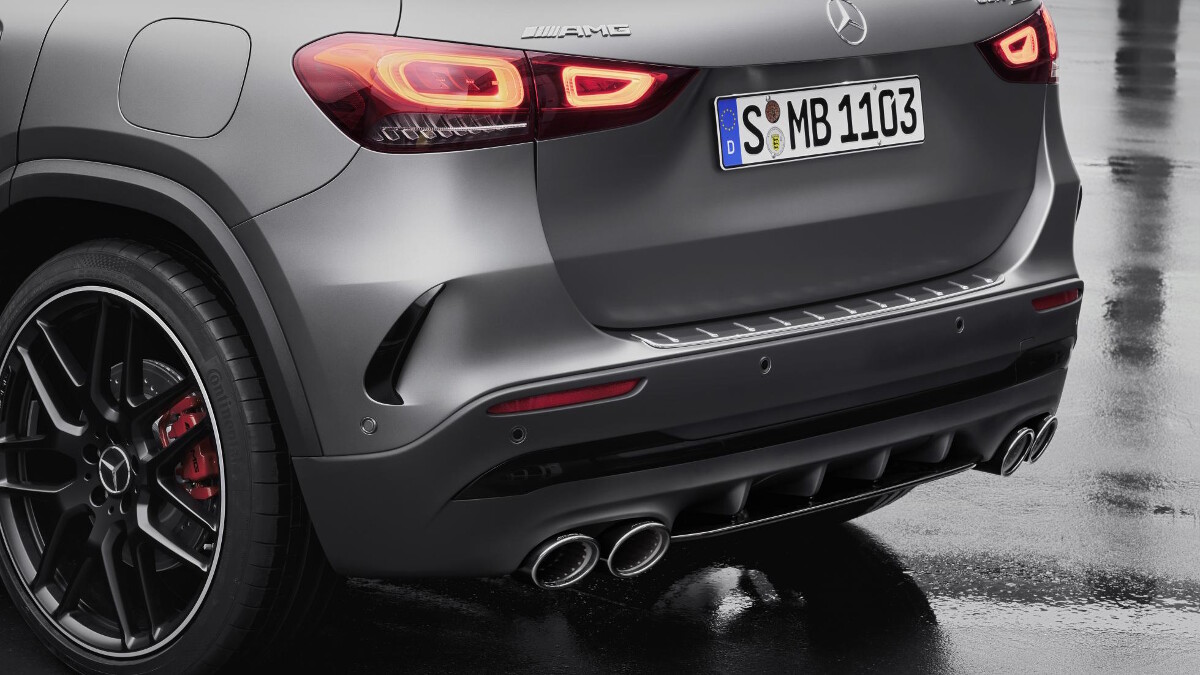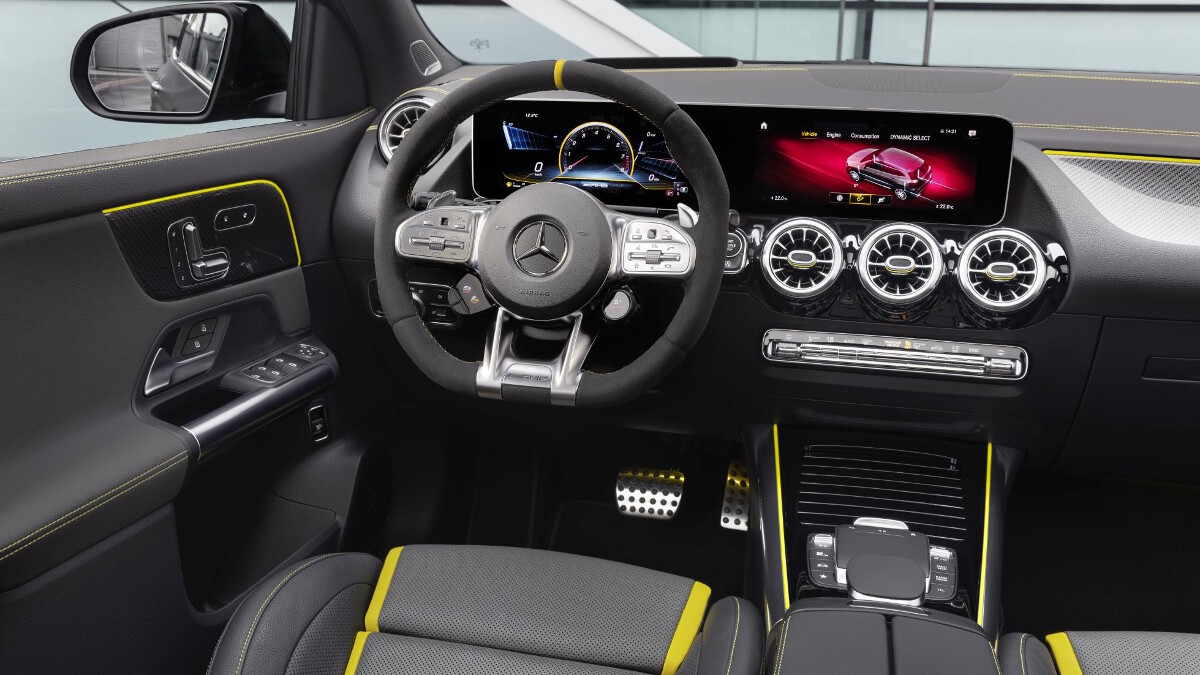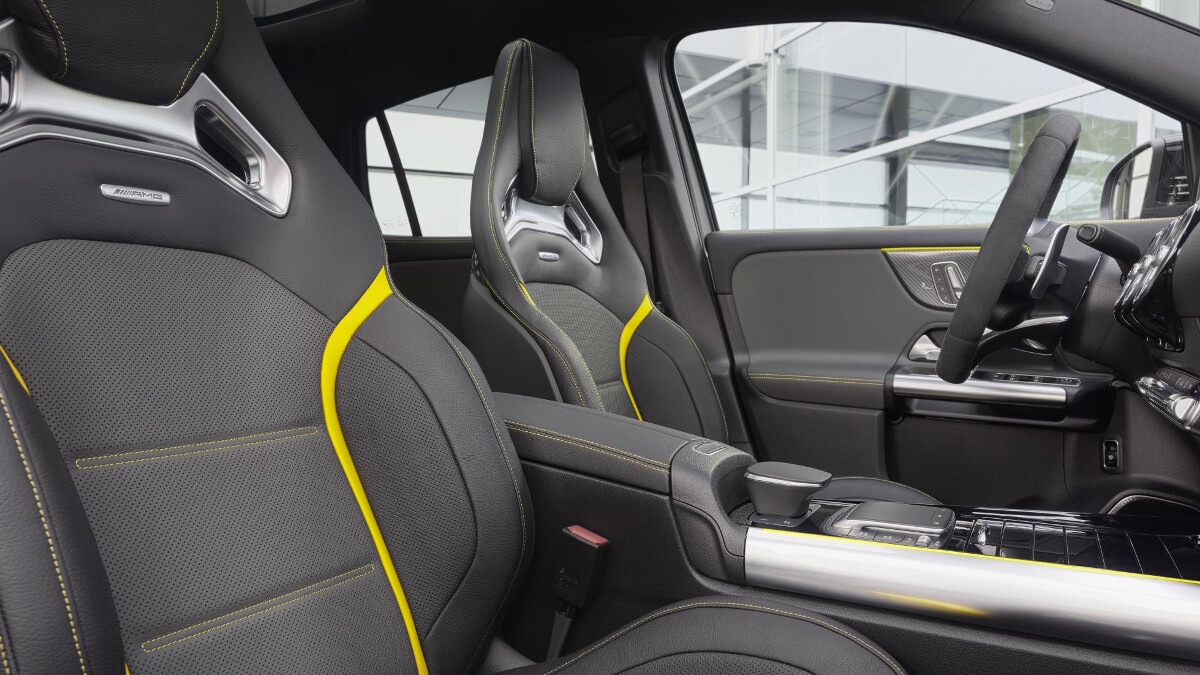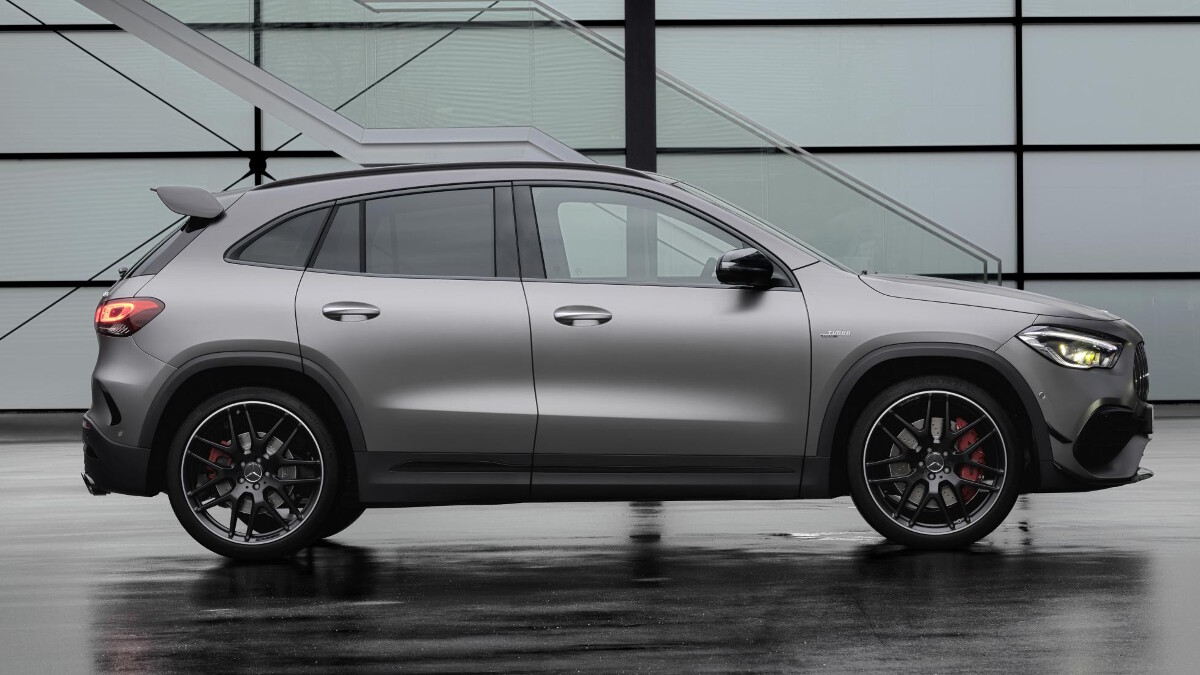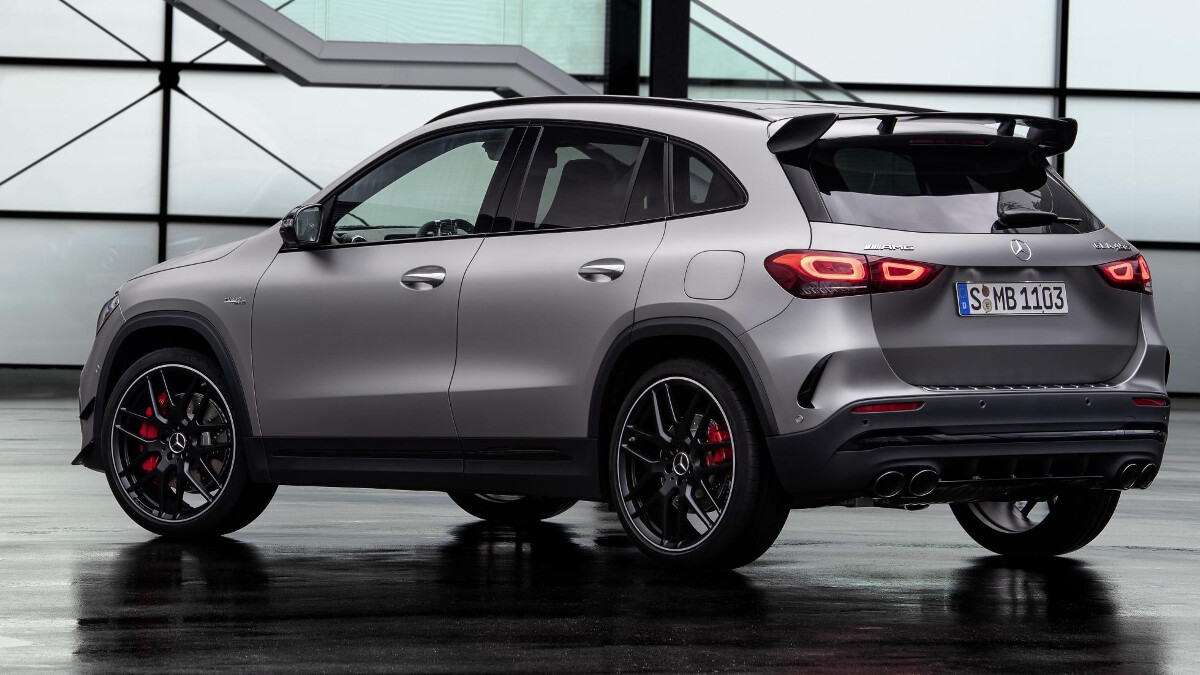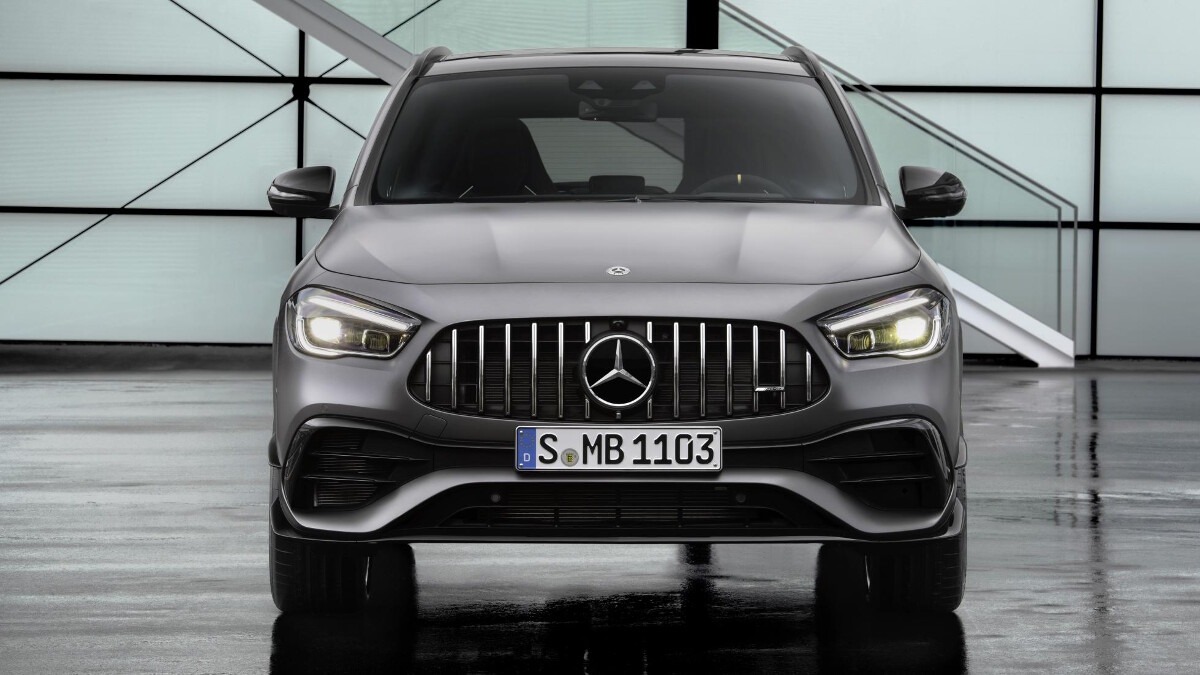 NOTE: This article first appeared on TopGear.com. Minor edits have been made.