This is the new Mercedes-AMG GT Black Series, a car with a singular purpose: to push the boundaries of what a car wearing a number plate can do. For example, manually extend the front splitter and you're barred from public roads—track-only for you, sunshine. That's how fine the line is.
Just a quick refresher then on Mercedes-AMG's most hallowed badge, now on its sixth outing: "A Black Series is always a two-seater, always a hardtop," explains Joerg Letzel, product manager at AMG. "The GT R Pro was based on the GT R, but you'll notice there's no 'R' in GT Black Series—it's a completely different model, it represents what's technically possible, the pinnacle of a car made for the racetrack, that can also be driven on public roads."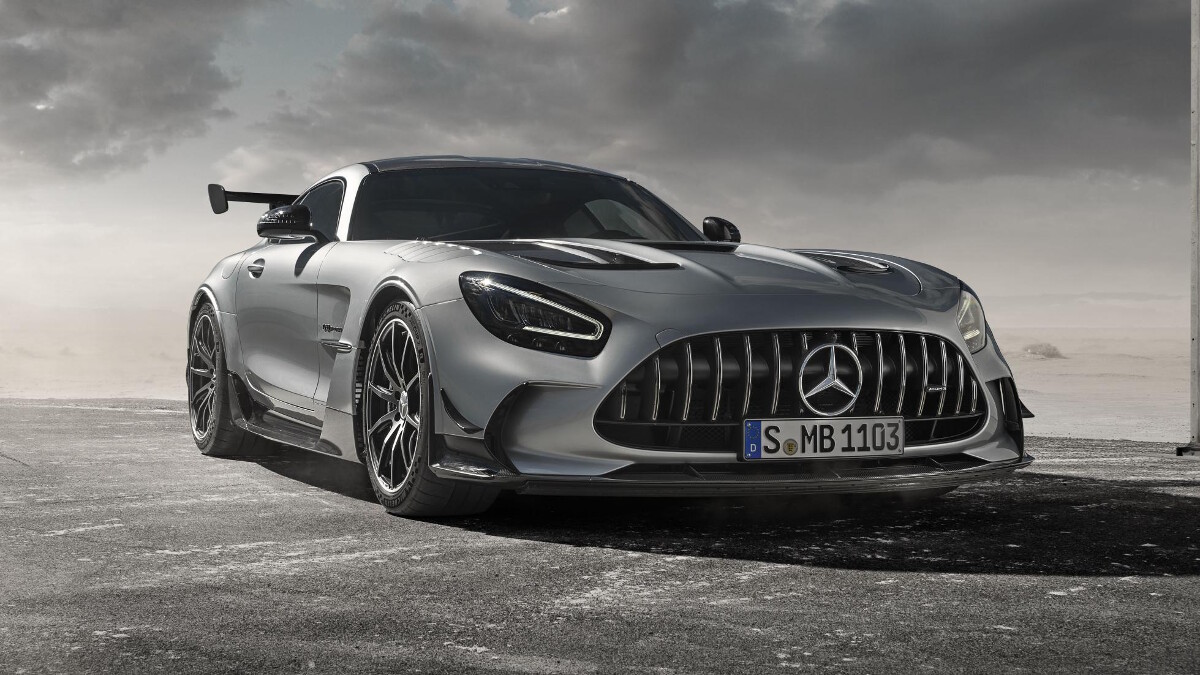 Continue reading below ↓
Recommended Videos
In the engine bay, we find AMG's dry-sumped 4.0-liter twin-turbo V8...just not as we know it. Fitted with a lighter, flat-plane crank—tech normally associated with highly strung, high-revving Italian supercars and, er, Mustang GT 350Rs—it's a sure-fire way to drastically alter the GT's burly character, add some whipcrack to the tachometer, and make it sound like Zeus is splitting the sky in two. It's also helped to liberate 720hp at 6,700rpm (the redline stays at 7,000rpm) and 799Nm of torque between 2,000rpm and 6,000rpm. That's 143hp and 100Nm more than the GT R Pro. That's a lot.
Some numbers for you: top speed is 325kph (6kph more than the GT R Pro, despite dragging a trestle table along behind it, the first Black Series to see the far side of 320kph), 0-100kph in 3.2sec (0.4sec faster than the Pro), 0-200kph in under 9sec, and a Nürburgring lap time still to come. Anyone betting against it whooping the Aventador SVJ's 6min 45sec? Not us.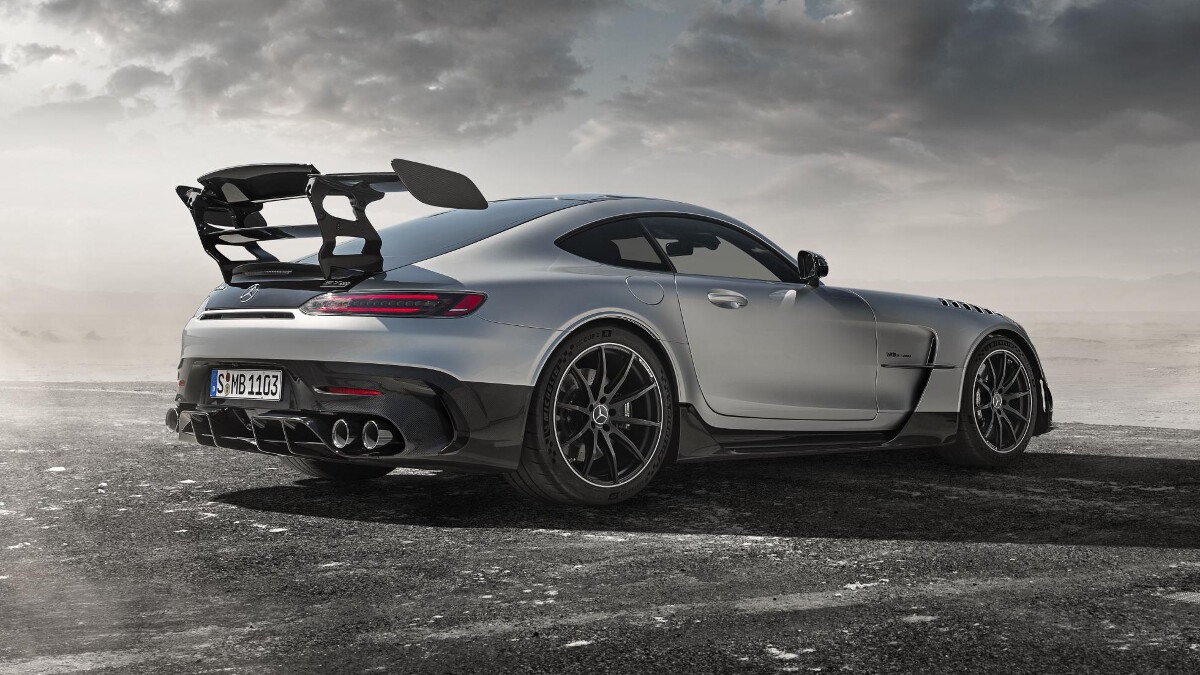 But hang on a minute—the AMG GT R Pro is already a bewinged, slashed, track-focused AMG GT so competent and complete that it secured a podium finish in our 2019 performance car of the year jamboree. Isn't this just a cover of the same tune? Yes. And no. They serve similar purposes, appeal to a comparable audience, sure, but the Black Series is heavy metal to the Pro's prog rock. Excess all areas, a Pro plus 20%, as far as AMG can legally, and with a clear conscience, go. And at this rarefied end of the supercar market, that's currency.
AMG mentions the look-a-likey 911 GT2 RS, the McLaren 720S, and the Ferrari F8 Tributo as its closest competitors—all mid- or rear-engined cars, I helpfully point out. "Yes, but the philosophy of Mercedes-AMG is front mid-engine, with a transaxle gearbox in the case of the GT," Letzel says. "They run mid-engine and a transaxle, it's not so different." Apart from the AMG's several hectares of ridged and punctured bonnet, Letzel has a point.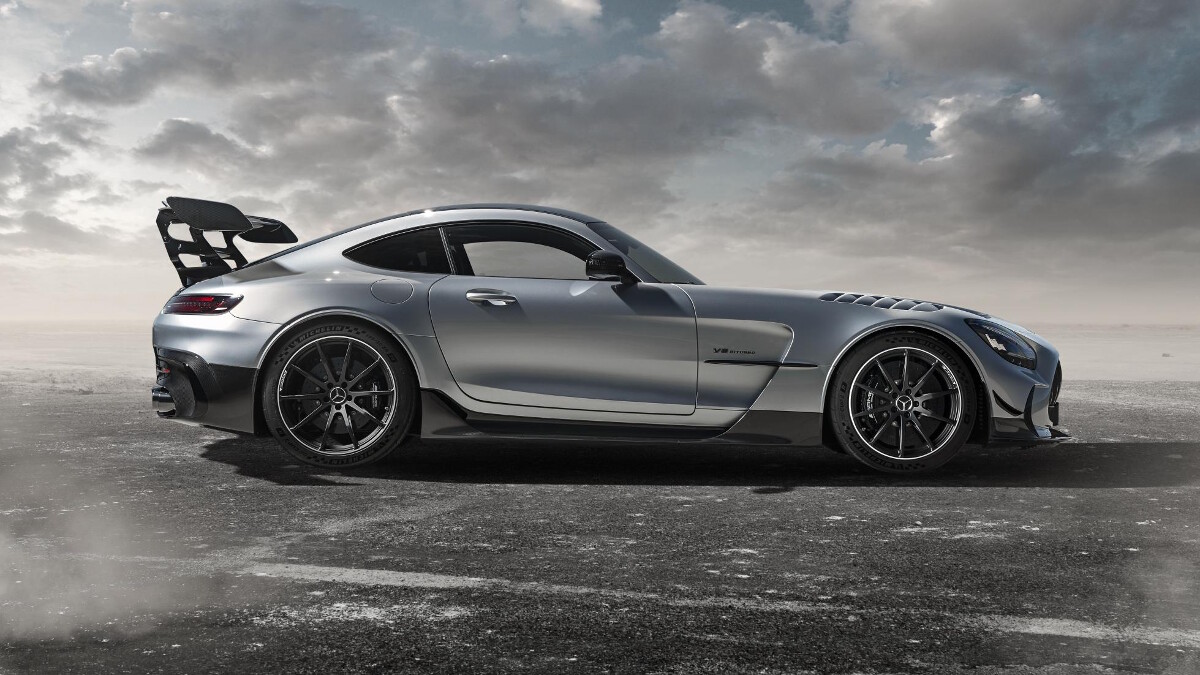 At each corner, like the Pro, there's competition-spec coilover suspension, but with electronic AMG ride control campers rather than clicky, manually adjustable ones. Front wheel camber and anti-roll bars on both ends are tweakable by hand, though, so you'll at least be able to look busy at your local track day.
To be honest, we were hoping for Liberty Walk-sized integrated arch extensions that give these ultimate Mercs their monstrous, cartoonish quality. On close inspection, there are wider arches here, but apologetic lip trims to accommodate the broader Pilot Sport Cup 2 Rs, not carbon-fiber porches at each corner. At least the rest of the bodywork isn't holding back.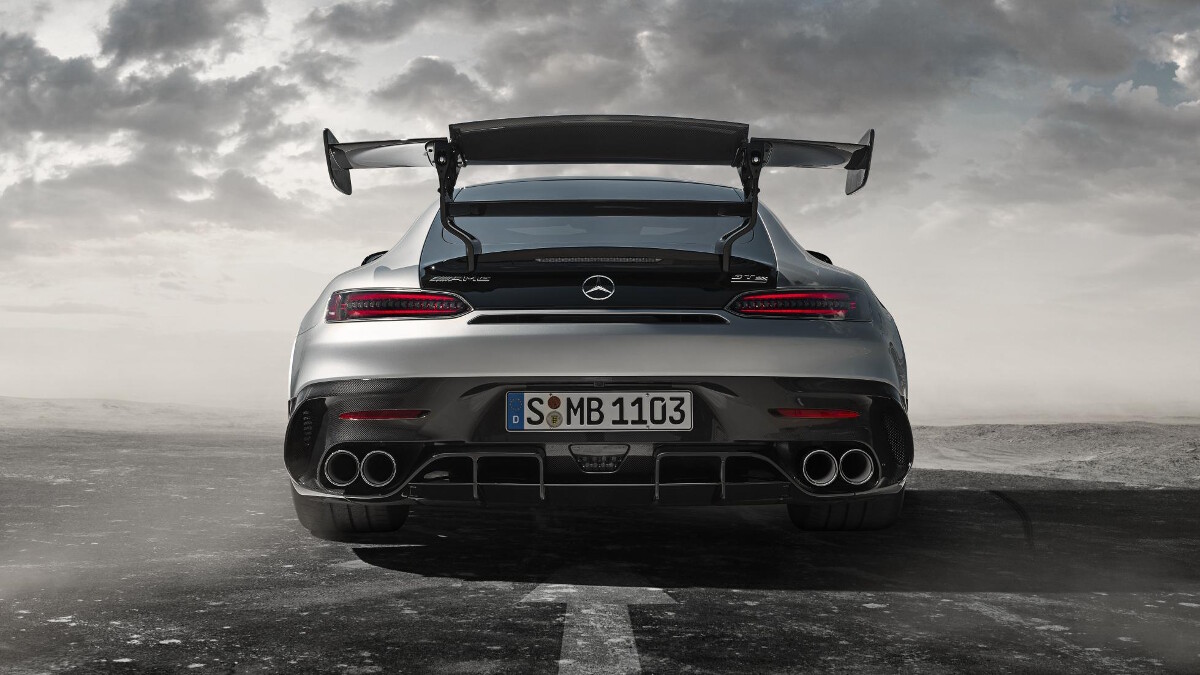 At the front: a larger grille comparable to that of the GT3 race car, a manually adjustable front diffuser with two positions—street and race—and generally, more holes than a Richard Curtis screenplay. There are louvres at the top of the wheel arches to relieve pressure and improve downforce, side skirts like sideboards, and a completely flat underfloor to sucker you onto the tarmac. No official downforce numbers forthcoming from AMG, only "significantly more than a GT R Pro." We don't doubt it.
Anything I've missed? Oh, yes—the scaffolding rig of a rear wing. A double-decker, where the angle of both "blades" can be tweaked manually, but also an electronically controlled flap on the top part that can move around automatically or be controlled manually via a button on the center console. Amusingly, AMG's spec sheet notes that the "large double-flow outlets in the bonnet not only discharge warm air, but also direct it past the A-pillars—this way the rear wing can be optimally flowed and can also be made smaller." Smaller.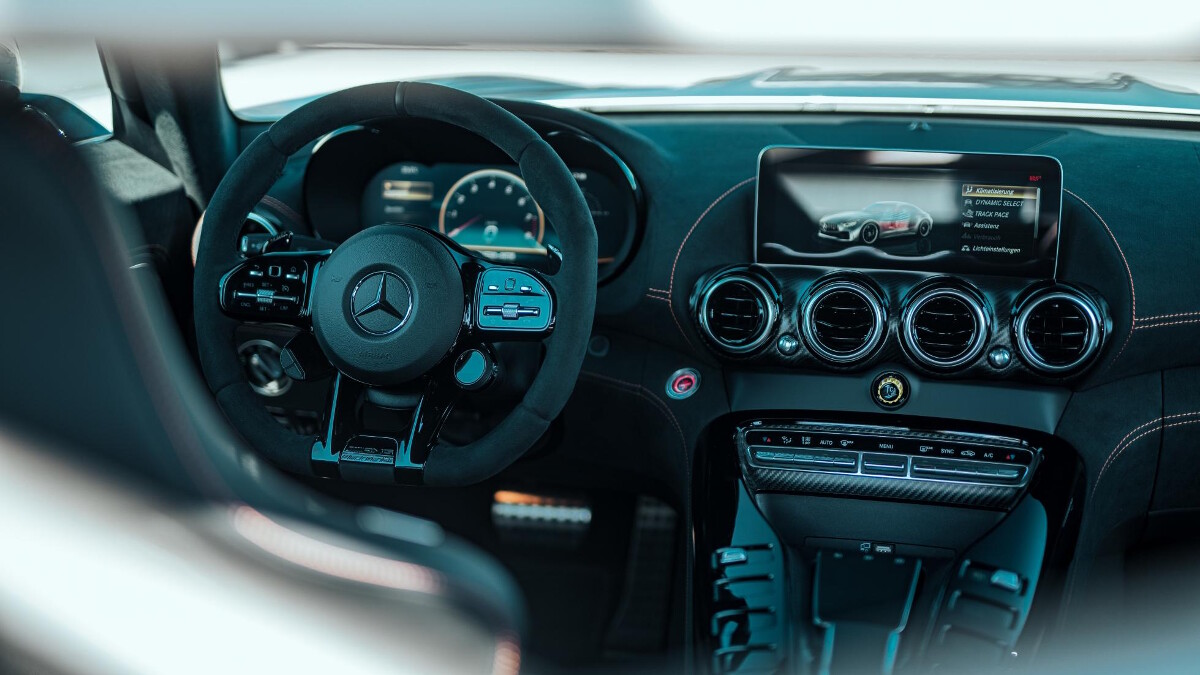 Lightweighting has also occurred: There's thinner glass for the windshield and the rear window, carbon-fiber shell bucket seats as standard, a carbon hood, wings, and tailgate, and a stepped carbon roof. Carbon-ceramic brakes, too, and an optional track package adds a titanium roll bar, four-point harnesses, and a fire extinguisher. Result of this death by carbon fibre? A curb weight of 1,540kg—35kg less than the GT R Pro.
AMG isn't putting a limit on production numbers for the Black Series, just a limited period in which it will build them, but it's not cheap: £275,000 (P17.1 million) plus local taxes.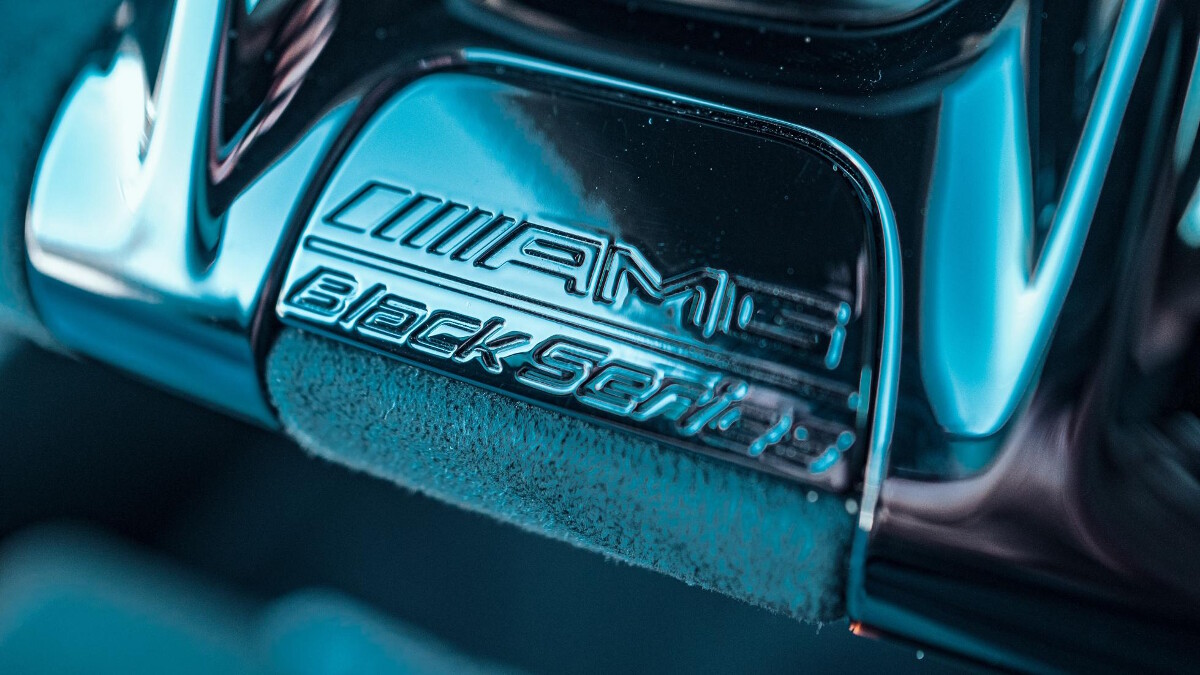 For anyone with only a passing interest in cars, the existence of the AMG GT Black Series existence must be laughable. If demolishing racetracks is your thing, buy a race car. If you want to enjoy yourself on a B-road, a hot hatch will do a better job. If you're only interested in flagrantly displaying your wealth, there are other, less back-breaking ways to do it.
All true, but let's just celebrate this mad, mad car for what it is: Mercedes-AMG flexing its considerable engineering muscle, taking a car launched six years ago and surgically enhancing until it becomes the ultimate expression of speed. And anger.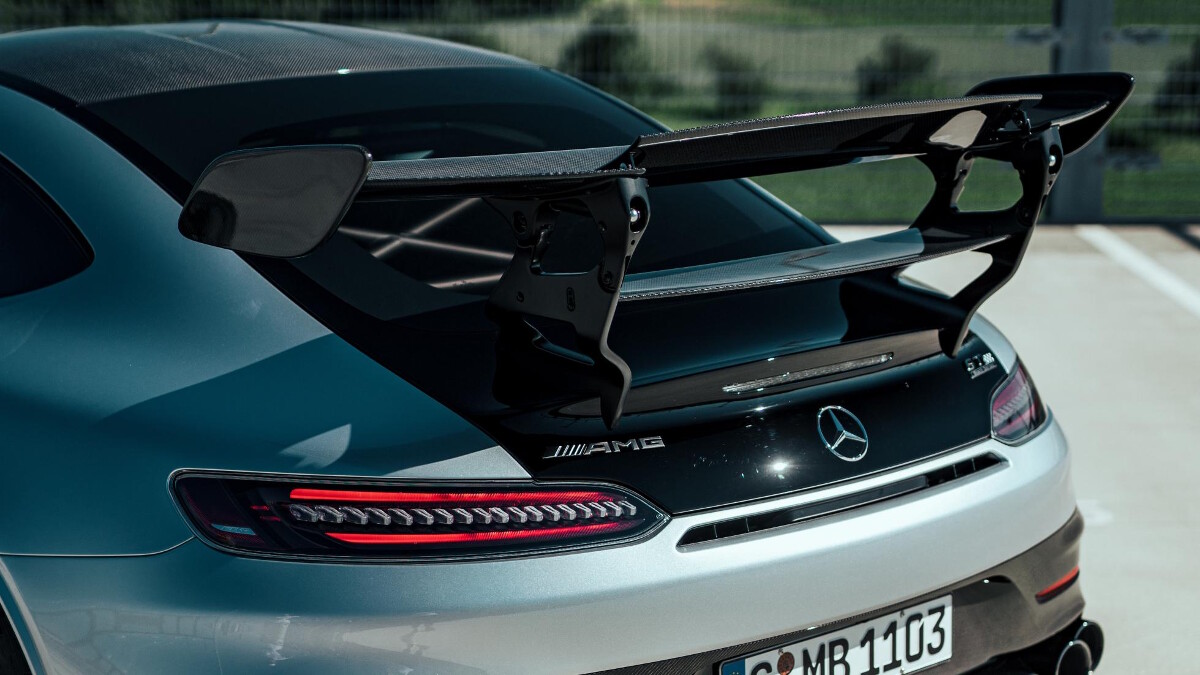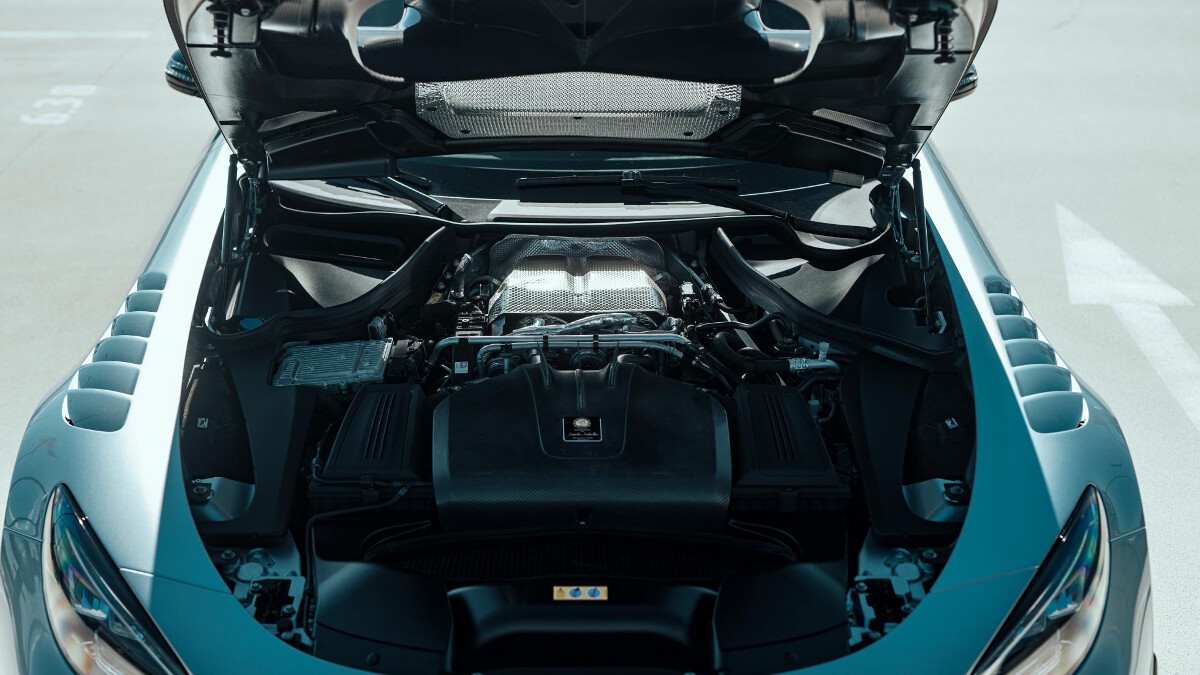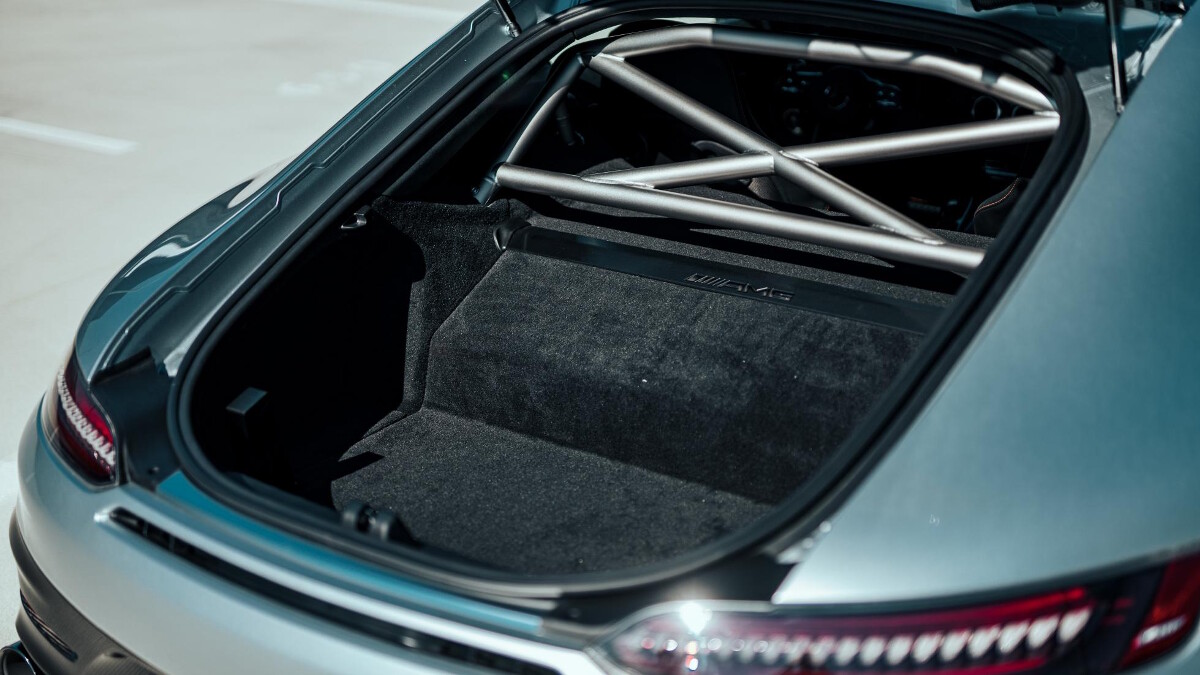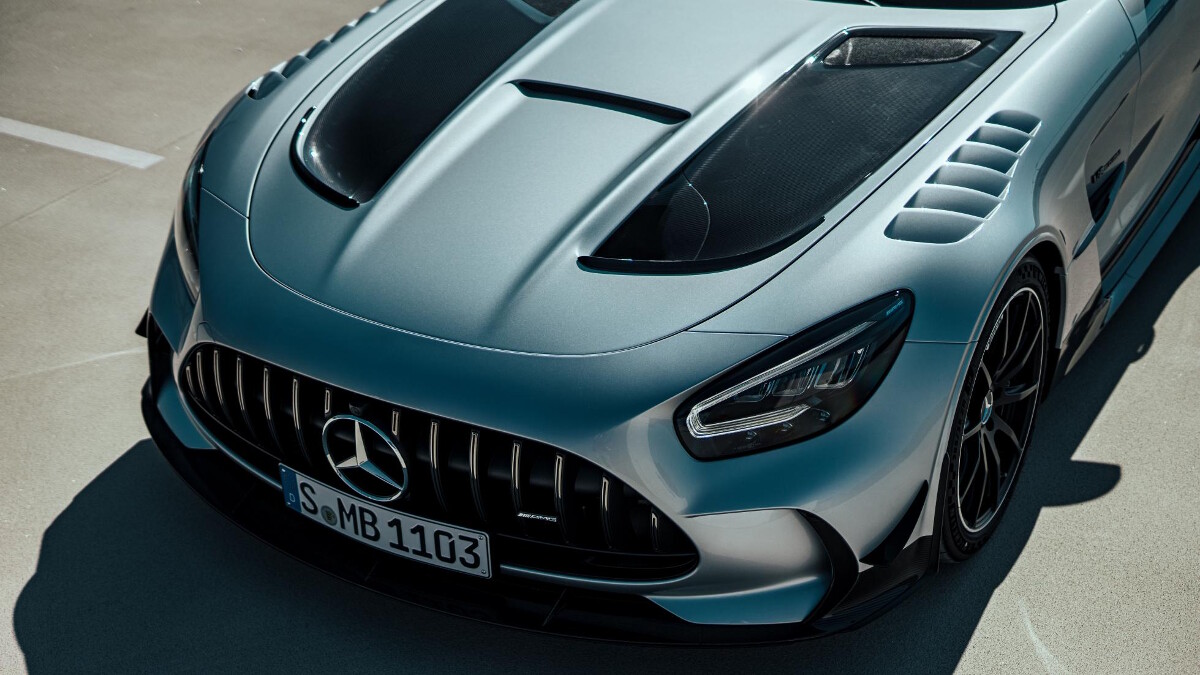 NOTE: This article first appeared on TopGear.com. Minor edits have been made.