1) It's got a lot of front.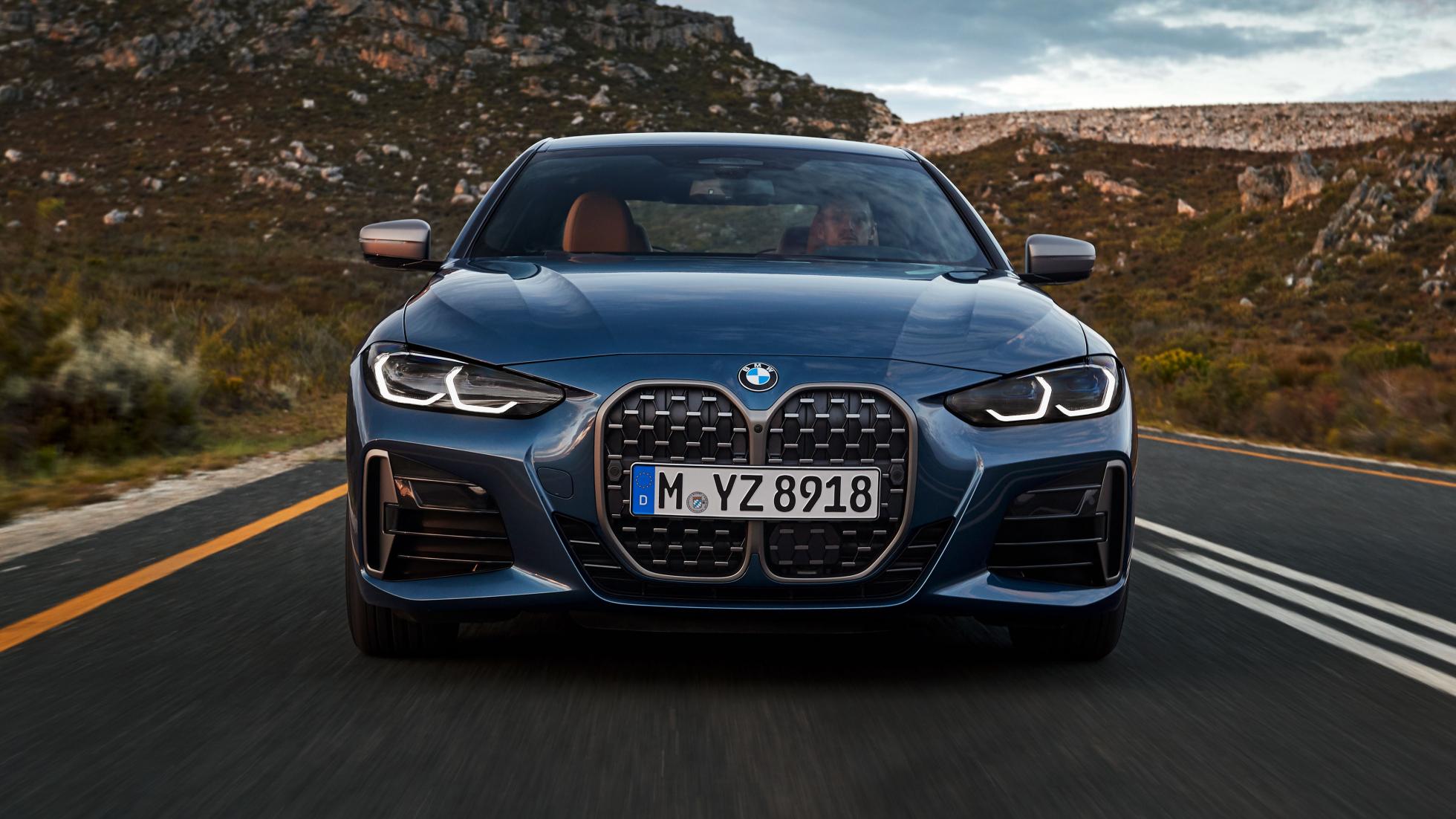 We're going to start at the beginning. Literally. The front. And oh my, what a lot of front it has. The new 4-Series's flared nostrils have inflamed all conversation about the car—indeed, about BMW design, in general—ever since it was shown on a concept in September last year.
ADVERTISEMENT - CONTINUE READING BELOW ↓
Actually, I'm less offended by the main grille design than most people are. My beef is the wider facial ensemble and its secondary apertures and fins and gills. The kidney pair is largely blanked off. If it weren't, surely those other holes (which are mostly falsies, too) wouldn't be necessary at all. BMW is—or was—a company driven by the technical rather than the melodramatic. Do we need all this?
Oh, and another thing: At what point in the design process did someone do a double-take and venture, "Hey guys, haven't we forgotten the number plate?" The concept had a Perspex plate that showed the grilles in all their...glory. The production car's plate of course has to be opaque, breaking up the effect. It's like getting a forehead tattoo, then growing a fringe that partially veils it.
2) There's a lower profile compared to the 3-Series.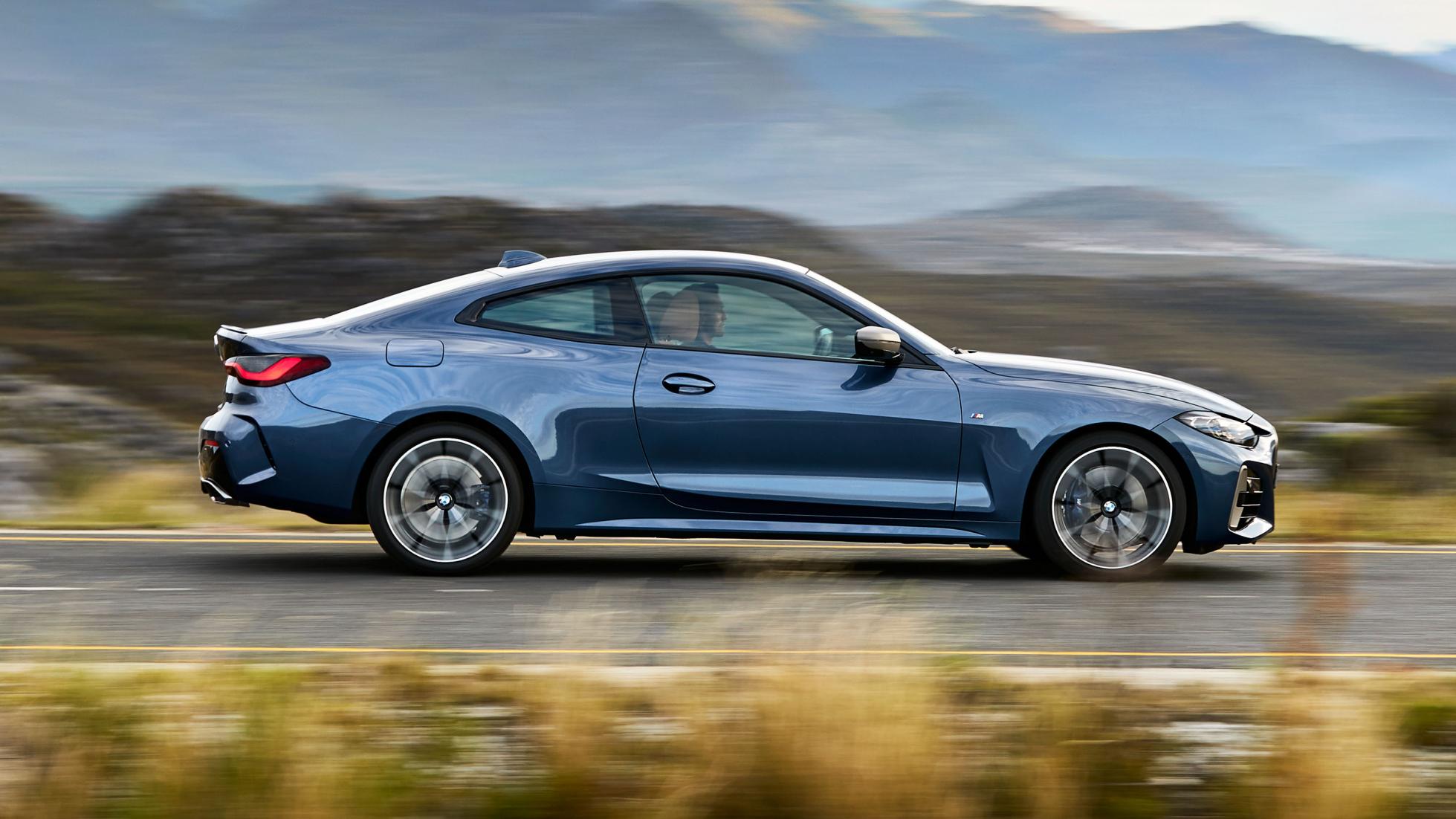 ADVERTISEMENT - CONTINUE READING BELOW ↓
Recommended Videos
From the side, we also see this 4-Series diverges significantly from today's 3-Series. Under the skin, too, unlike the first 4-Series that was largely just a renamed, slightly wider and lower pillarless 3 (which had actually been the case ever since it was called the 3-Series Coupe back in the E36 era beginning in 1990.)
The 3 sedan's main feature line, by the way, is above the door handles and it doesn't have that bulge over the rear wheels, so its character as well as its outline are more formally upright.
The proportions do the same job: The Coupe is nearly 60mm lower overall than the sedan, and the rear wheels are a finger's width further out at each side. So, it's got more stance, and likely better grip, a fact further amplified by the 21mm lower center of gravity.
You could actually say this 4-Series Coupe is inhabited by essence of 8-Series, although the lines are simplified, less baroque. The straight line at mid-height along the side ties the font and rear together nicely, and the roof silhouette has a more elegant curve.
ADVERTISEMENT - CONTINUE READING BELOW ↓
3) It's lighter and stronger.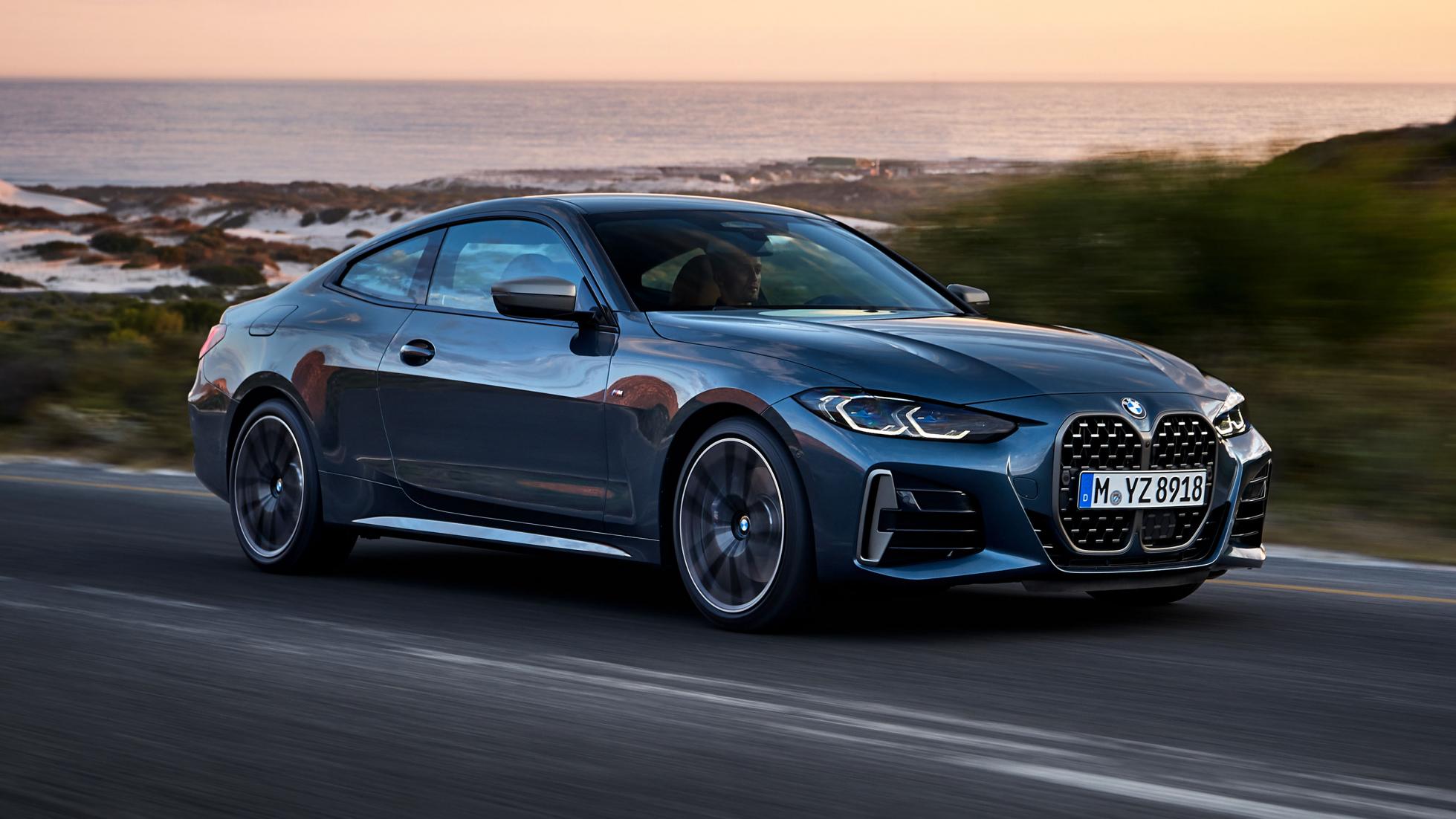 The body doesn't only look different from that of the 3 sedan, it's also made of different stuff. The front wings, the hood, and the doors are all aluminum to save weight and move its distribution further back.
Under all that, the body is stiffened in several places around the front strut towers, the bulkhead, and the rear axle attachments. The aim is more driving precision, evidently.
ADVERTISEMENT - CONTINUE READING BELOW ↓
4) It should be sharper to steer.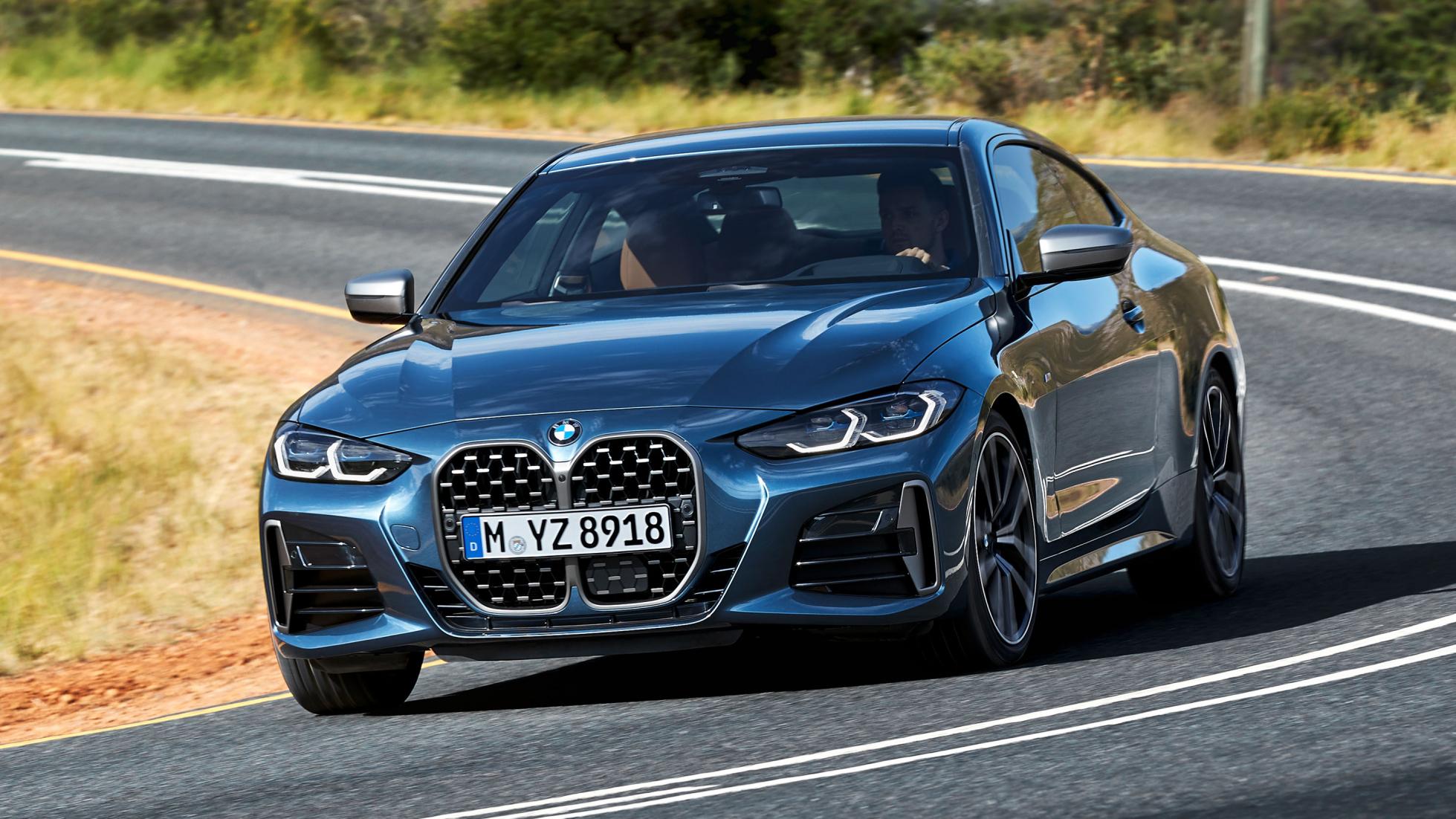 Revised suspension geometry—more racy negative camber at the front—should have the same effect as the stiffer body. That is, making it a tauter thing to steer. The 3 Series's clever 'lift-related' passive dampers type is used, but all moving suspension parts are firmed up.
ADVERTISEMENT - CONTINUE READING BELOW ↓
There'll be optional adaptive setups, too. The comms out of Munich say the coupe is notably more agile than the sedan. And remember, the sedan already tends toward a nuggety-riding dynamic over pillowy comfort.
5) There's plenty of power: six cylinders, turbo, hybrid boost.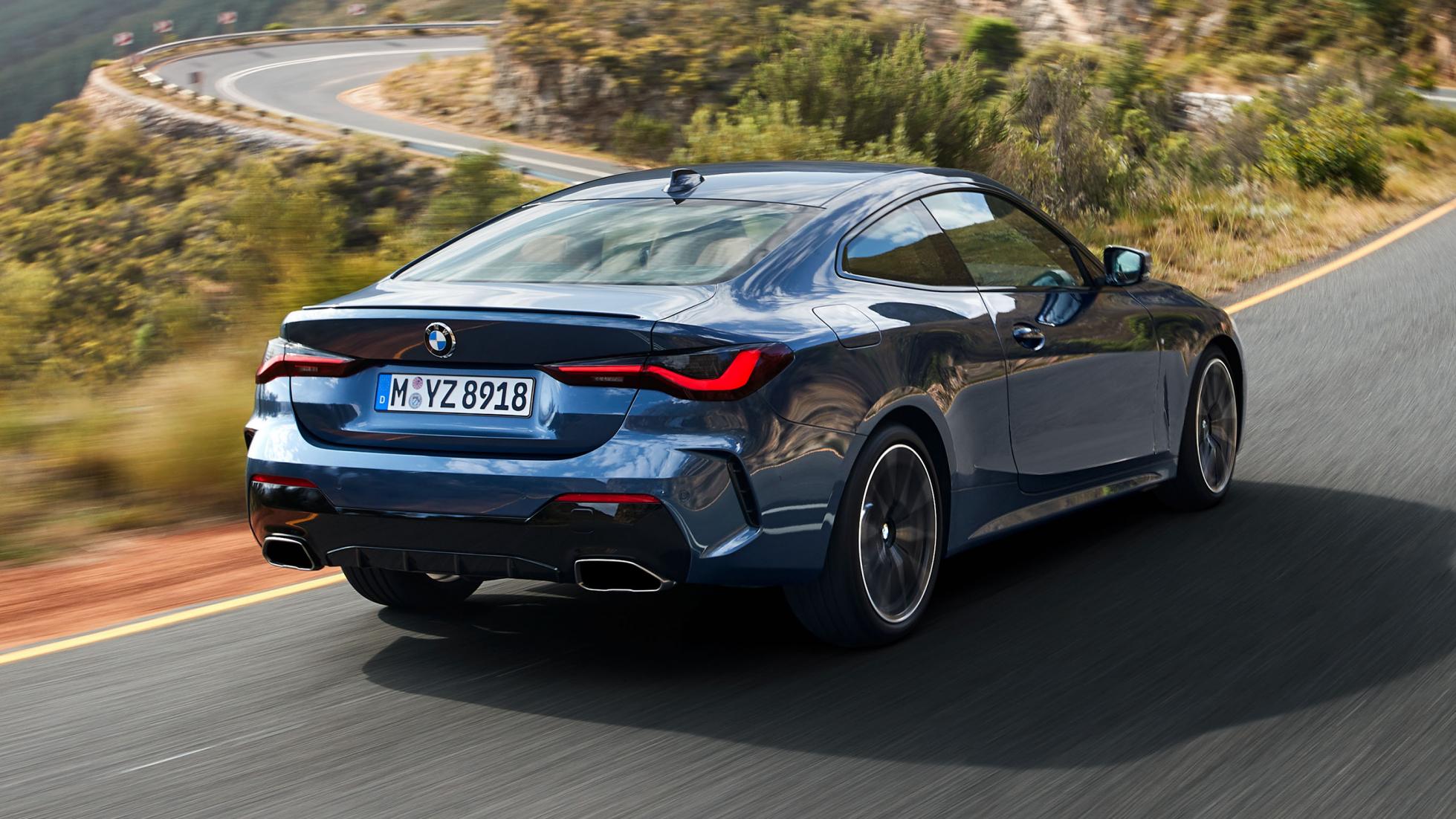 Pending the M4, the 4-in-chief is the M440i xDrive. This has a better powertrain than even the M340i sedan and Touring.
ADVERTISEMENT - CONTINUE READING BELOW ↓
In the M440i xDrive the terrific straight-six gets an extra 11bhp, taking it to 385, thanks to a 48V mild-hybrid system. Its snap of extra e-torque should also swat away the 40i turbo lag—not that there's much to begin with.
I speak as one who adores the M340i xDrive, as a Touring especially, so this car has it all to muck up. But signs are it won't. Again there's the benefit of the enhanced feel and precision in the suspension, and the active torque vectoring of the xDrive.
6) Other engines are available.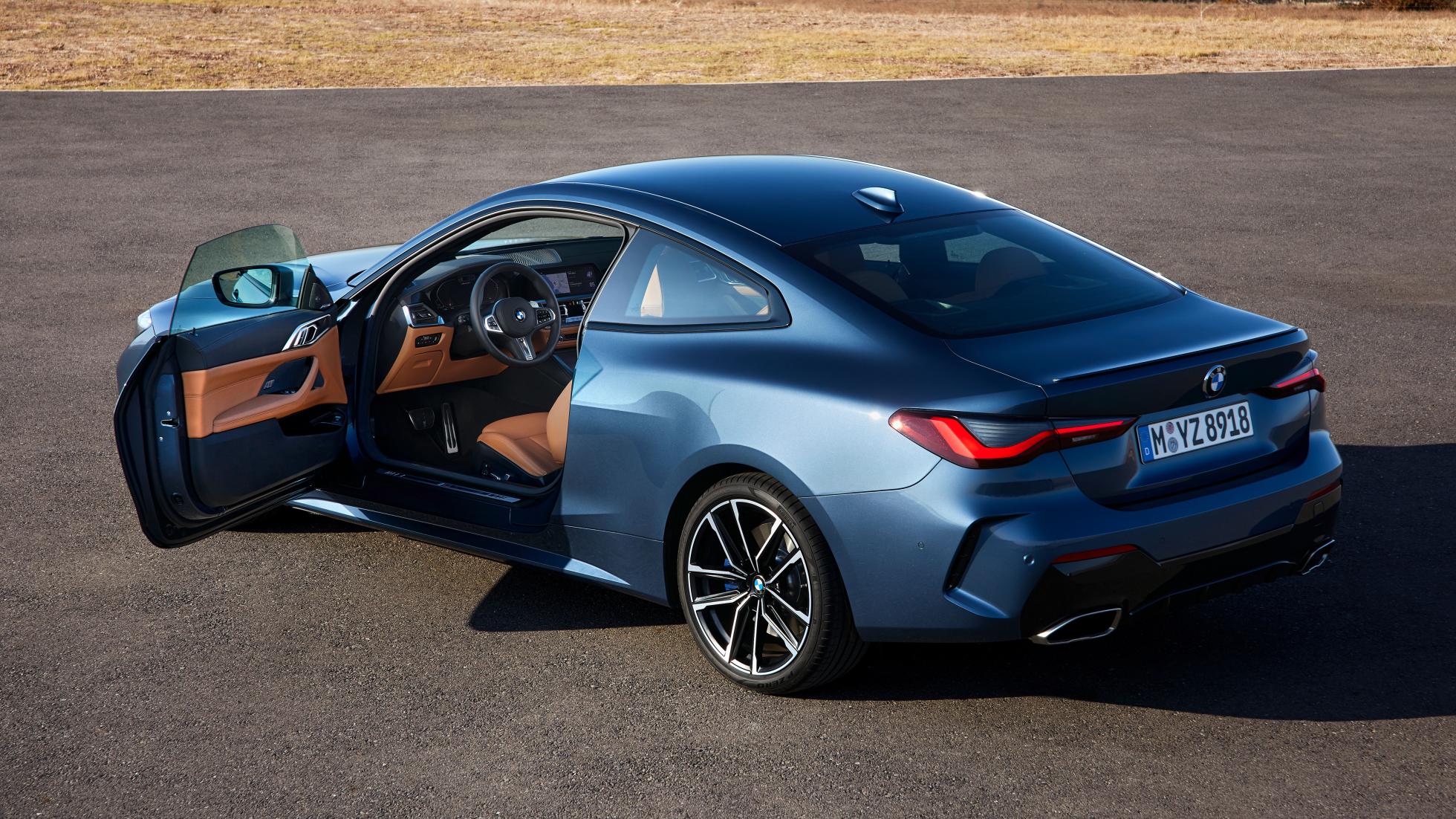 ADVERTISEMENT - CONTINUE READING BELOW ↓
If you still seek purity on your BMWs, I'd commend the 430i. One of my drives of the year in 2018 was in a 330i. Because it's four-cylinder and RWD, it's lighter and more nimble than the sixes, with clearer messages coming through the steering. It's at its best on a dry and a tightly curving empty road. Anyway, the 430i gets the same remarkably sweet and punchy 258bhp engine. You can even spec it with an M Sport active diff. You can also save £4,000 (P250,770) by having the same engine with less boost. That's the 420i.
The diesels all now have two turbos, and mild hybrid. The 420d is the company-car special, in a good way. It drops as low as 103g/km, but still makes 19bhp and cracks 100kph in 7.1sec. There's also a 420d with xDrive, and next spring, it'll be topped by a pair of sixes, the 430d xDrive and the M440d xDrive. That last one serves up 340hp, a walloping 699Nm ft of torque, and a (provisional) 17.9km/L WLTP.
ADVERTISEMENT - CONTINUE READING BELOW ↓
7) It's loaded with new features.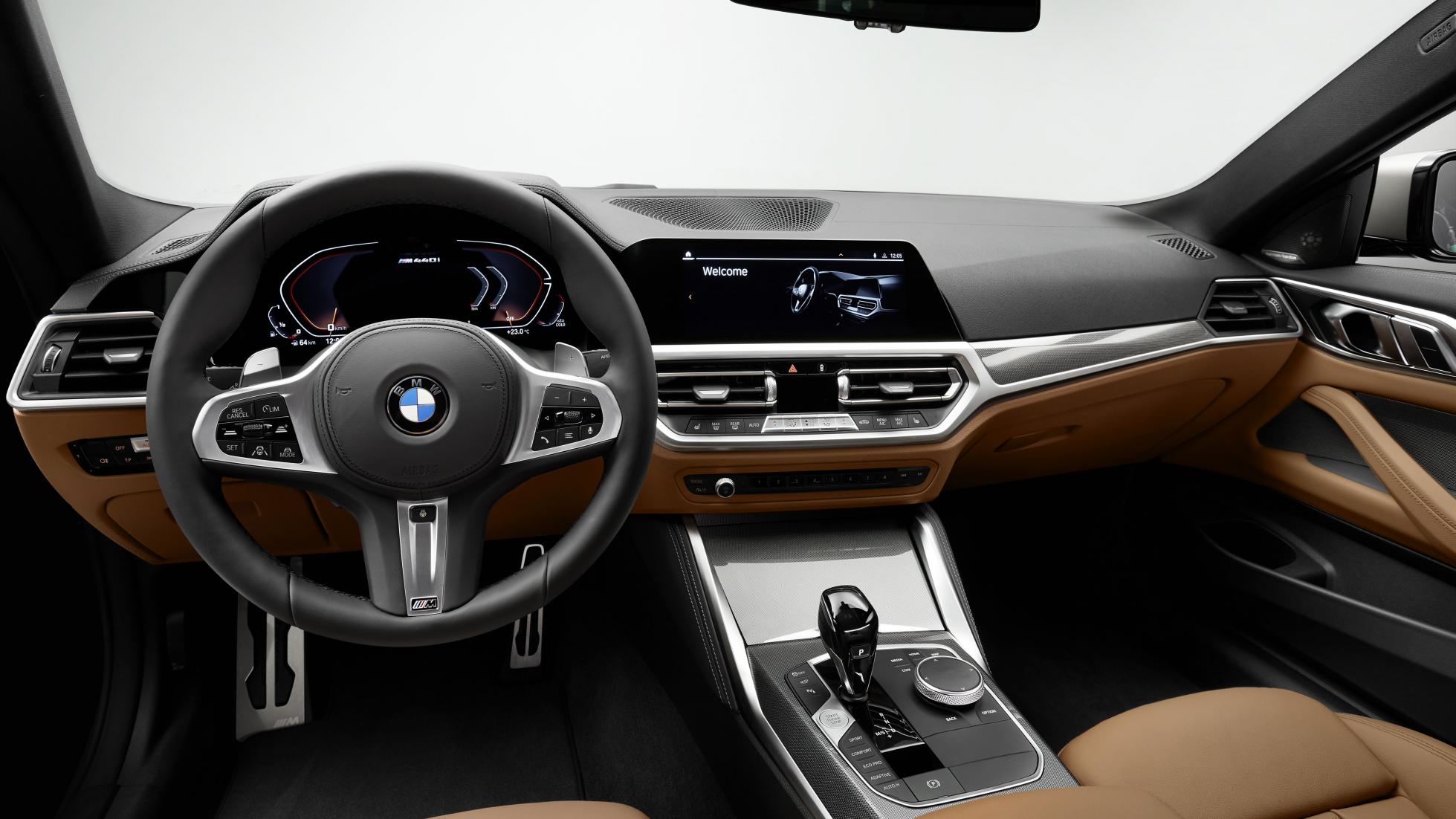 The higher-spec M Spot variants, apart from packing M Sport appearance and suspension packs, all get a big-screen active nav package, full-LED headlamps, Apple CarPlay, and Android Auto. They all get reversing assistant, too. This remembers how you steered into a parking space or garage, and twirls the steering to reverse you out on exactly the same path.
ADVERTISEMENT - CONTINUE READING BELOW ↓
8) There'll be M and i versions to come, and cabrio and Gran Coupe body styles.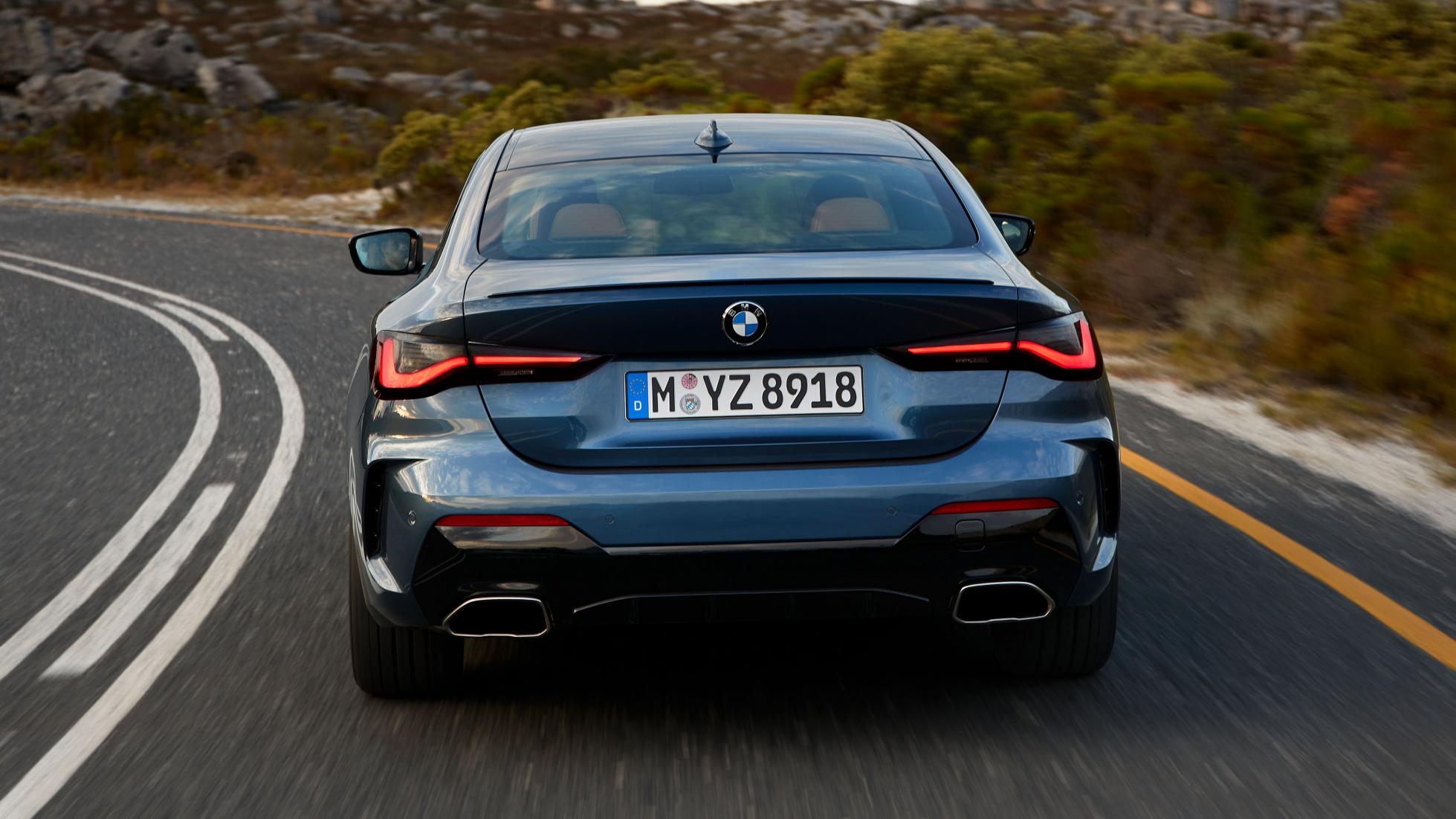 This 4-Series coupe will sire an M4, of course, with a straight-six recently launched in the X3 M. Launch being the operative word: It's good for 503hp. But the tires will be relieved to know it has a 4WD.
ADVERTISEMENT - CONTINUE READING BELOW ↓
In 2021, there'll be a cabrio (fabric \-roofed this time) and a Gran Coupe—one of BMW's best cars in its current generation, and this time available as an M4, too. And the yang to the M-Power yin: the i4 electric car, which will mostly share the Gran Coupe's body, but with its own wheels, drag-shaving aero aids, and flashes of i blue trim.
9) Gasoline engines will live for decades.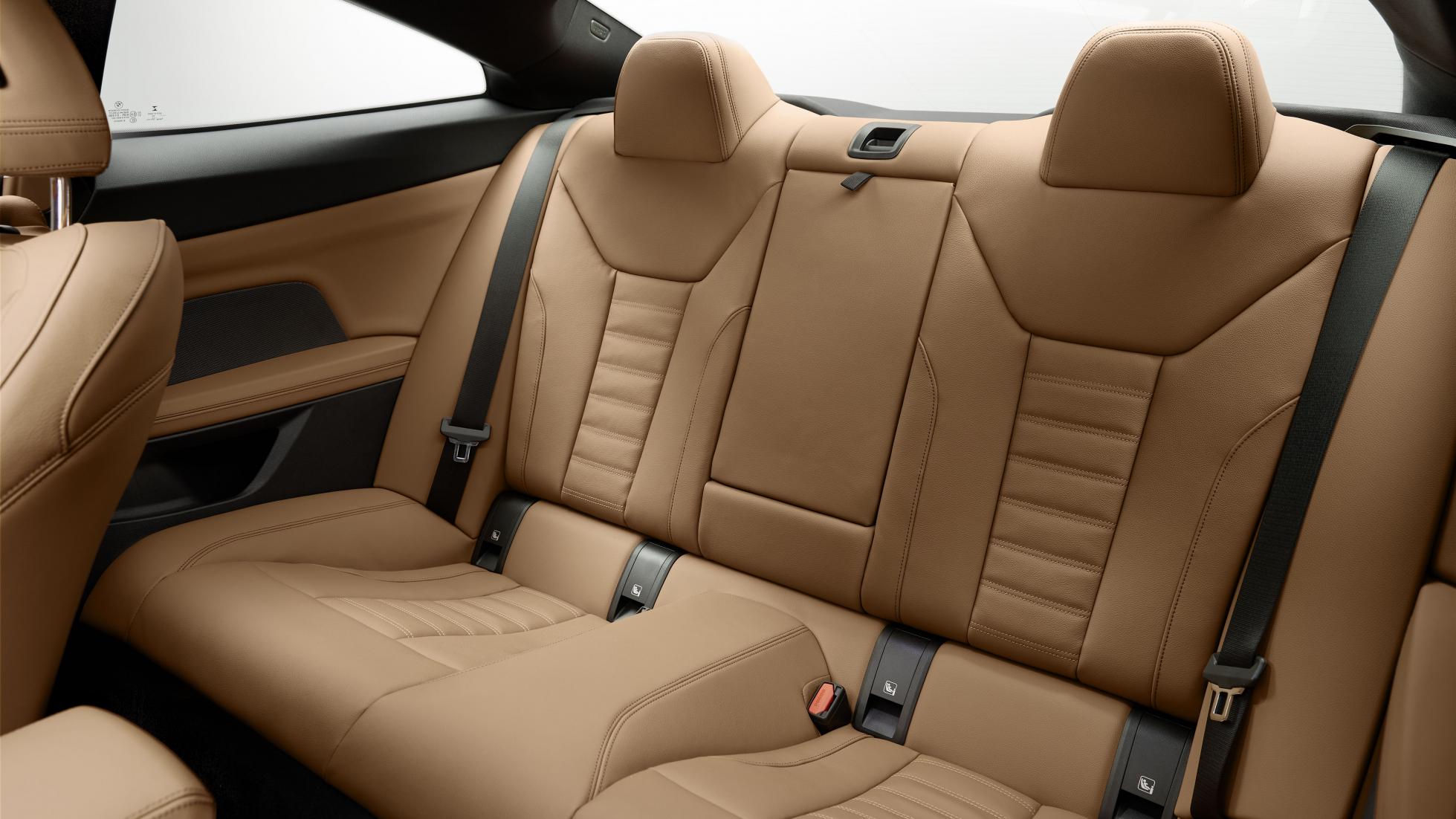 ADVERTISEMENT - CONTINUE READING BELOW ↓
Why does the i4 share the combustion cars' platform, when the i3's was unique and had its own unique plant? BMW's product strategy chief Peter Henrich tells Top Gear: "The i3 was visionary and is still modern. We learned a lot. But it was limited in scalability. We want to take electromobility to core segments for BMW and our customers. The i4 has a Gran Coupe concept which is at the heart of BMW."
See, Henrich believes that gasoline, diesel, PHEV, and EV versions will all be in demand for decades, hence the need for a versatile platform that'll suit them all. "It's not the engine alone that creates the characteristic of a BMW," he adds. "It's a lot of different elements—steering balance, the axles, et cetera. The electric drivetrain brings assets, like immediate torque—an input we embrace."
10) But, y'know, that grille...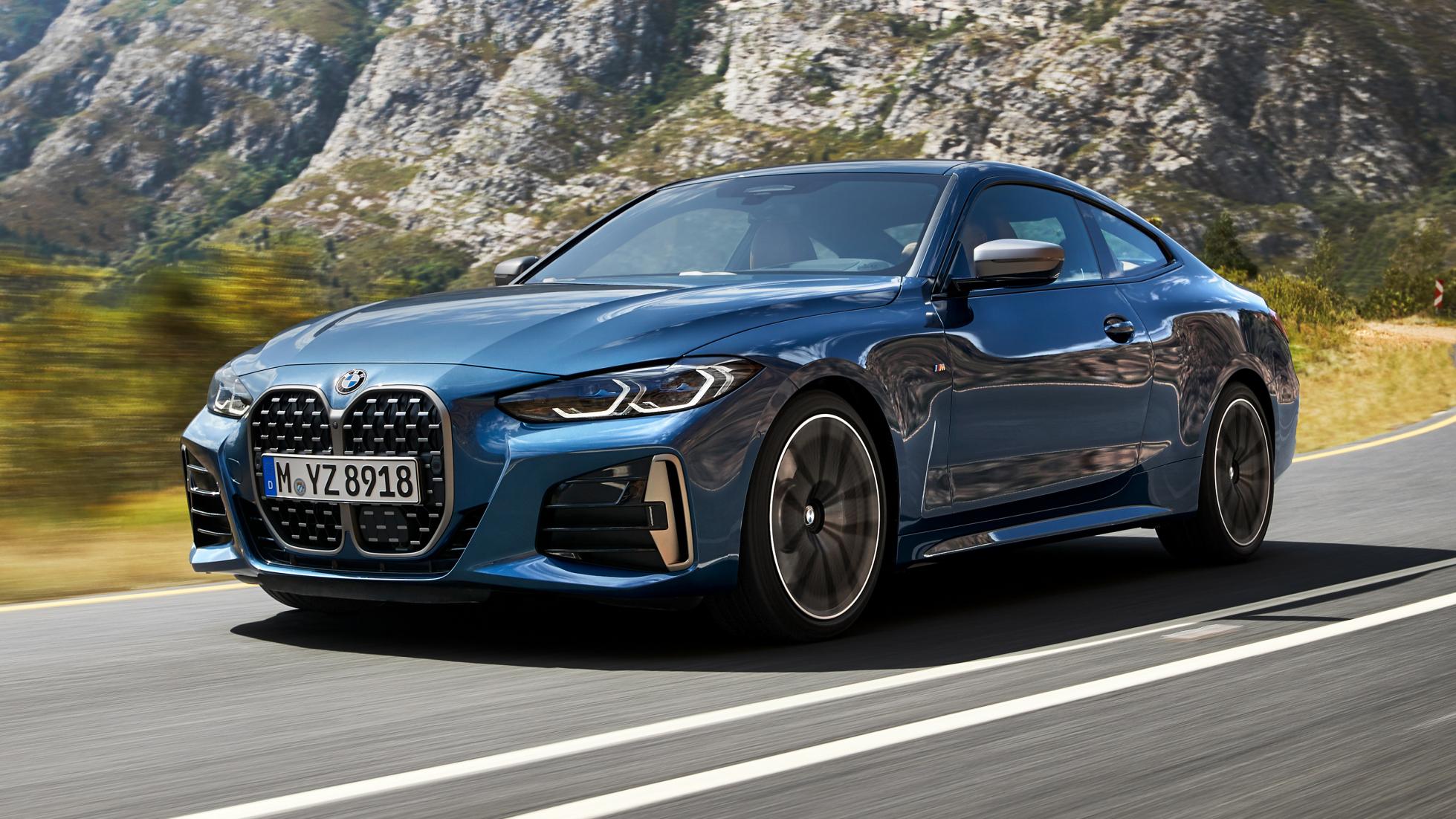 ADVERTISEMENT - CONTINUE READING BELOW ↓
Oh, and the i4, like the 4-Series, has the enormo-grille too.
It won't, BMW's design director Domagoj Dukec tells Top Gear, turn up in the same form on all BMWs. He wants them to have more individual looks. But he isn't apologizing any: "We never used the radiator itself as an identity, like Cadillac, Mercedes, and Rolls-Royce did. All of our early kidneys were vertical. So, it's not just us changing things for change's sake. It's our original. It doesn't exist anywhere else."
Anyway, you can have an opinion on the looks but it's not really your choice. Dukec told me: "Premium isn't about customers telling us what they want. It's our researchers seeing how people react. We define how BMW looks."
But BMW isn't just one thing any more: "We have so many cars in the range. Some are more elegant and some are more expressive. But not all of them are both—you don't mix sweet and salty popcorn."
ADVERTISEMENT - CONTINUE READING BELOW ↓
NOTE: This article first appeared on TopGear.com. Minor edits have been made.