It's officially A Good Day for American petrolheads, for Cadillac has just released two new super sedans designed to take on the mightiest four-doors Germany has to offer.
First up is the CT5-V Blackwing (white)—Caddy's BMW M5 and Mercedes-AMG E63 rival—and its massive 6.2-liter supercharged V8. We're talking a colossal 668hp and 892Nm of torque—that's 48hp and 144Nm more than the new BMW M5 CS. It's the most powerful roadgoing Cadillac ever.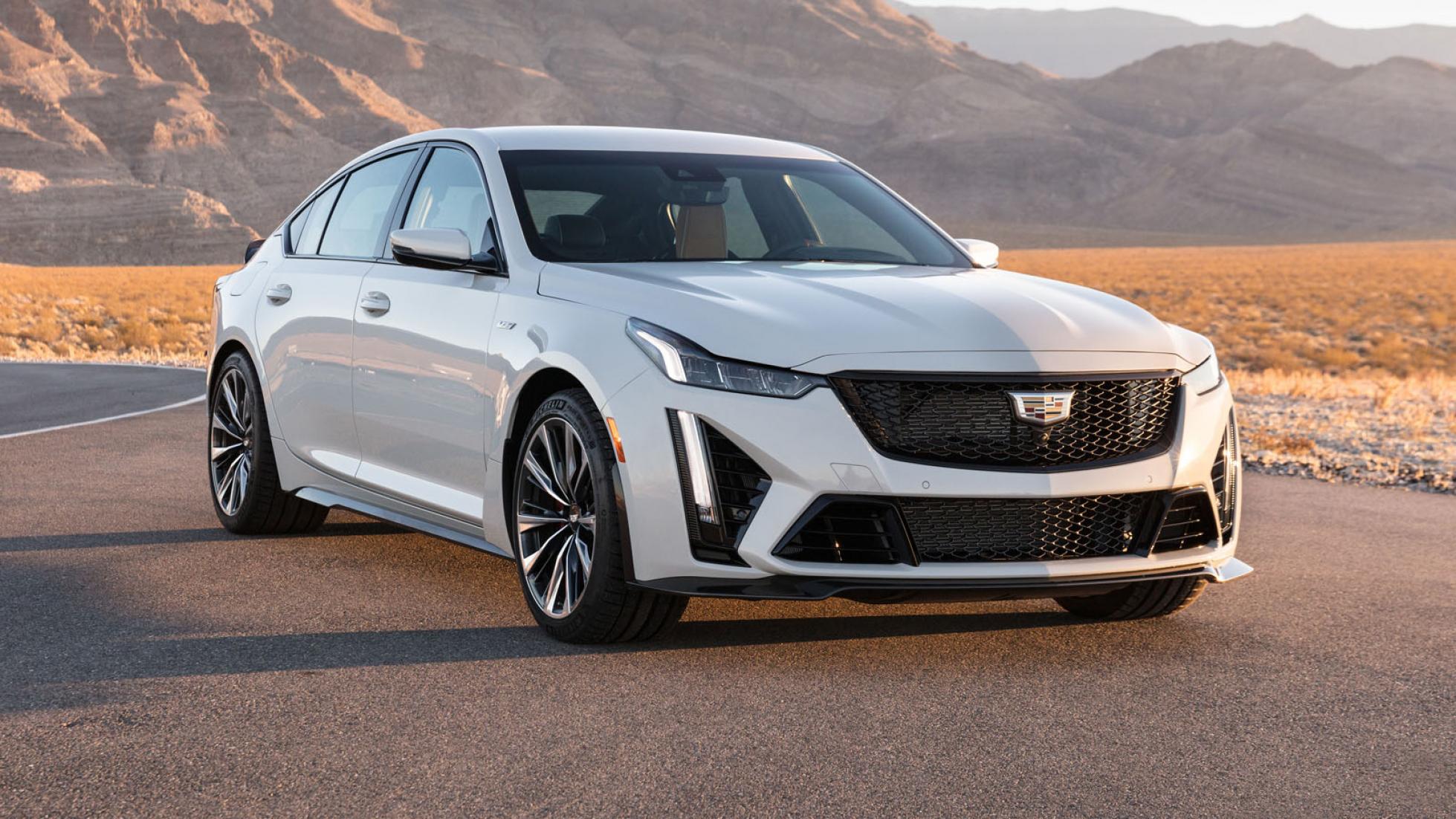 Then there's the M3/C63/Alfa Giulia rivaling CT4-V Blackwing (red). The smaller car eschews the big V8 in favor of twin-turbocharged 3.6-liter V6 that produces a healthy 474hp and 603Nm.
Continue reading below ↓
Recommended Videos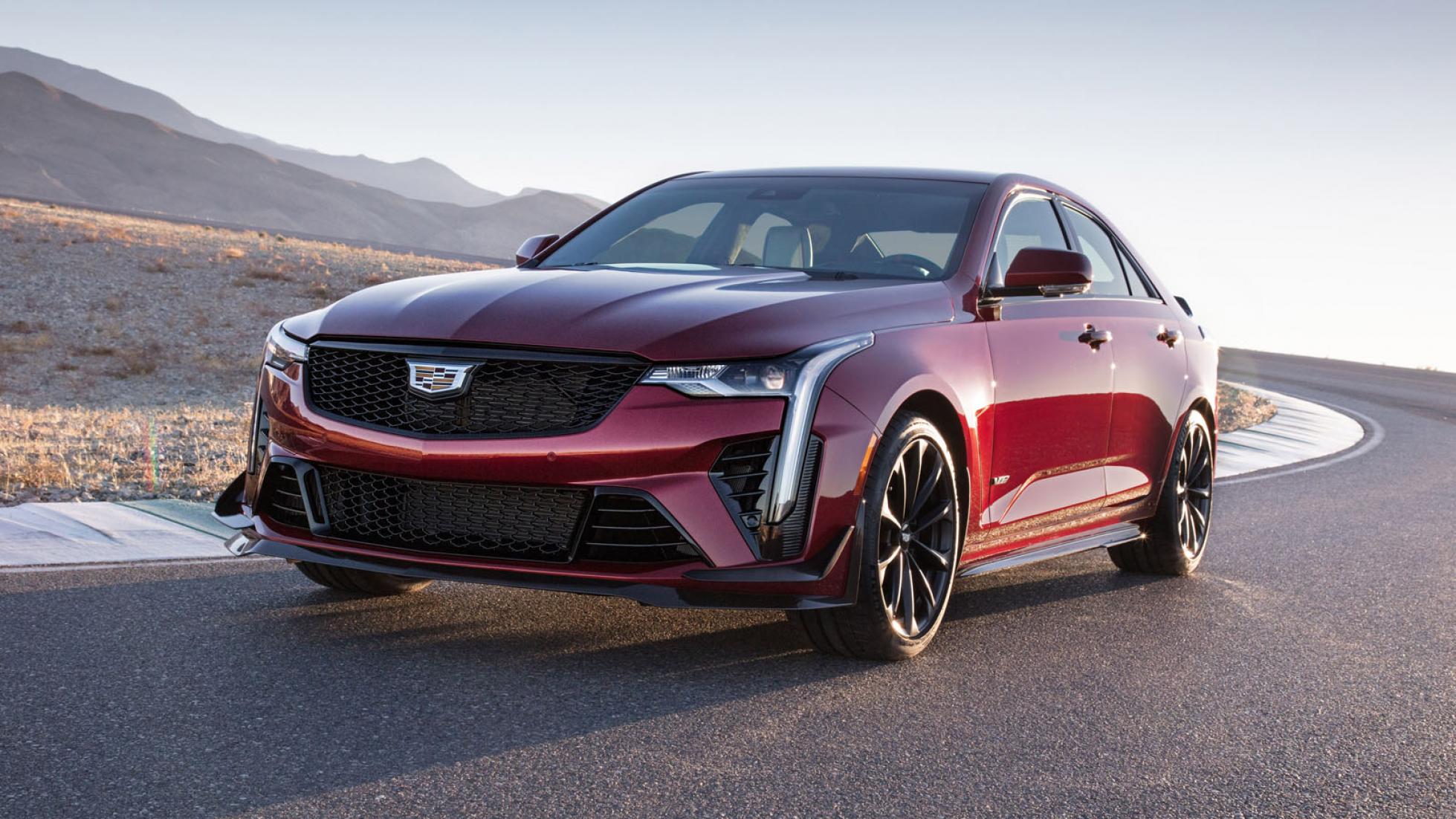 Both cars are rear-wheel drive only and, get this, come as standard with a six-speed MANUAL transmission with rev-matching and 'No-Lift Shift'—meaning you don't have to lift-off the gas pedal when you're accelerating hard through the gears.
A specially calibrated 10-speed automatic is an option. So equipped, Caddy says the CT5 does 0-97kph in around 3.7sec and the CT4 in 3.8sec. Top speeds? "Over 322kph" and 304kph respectively. Jeepers.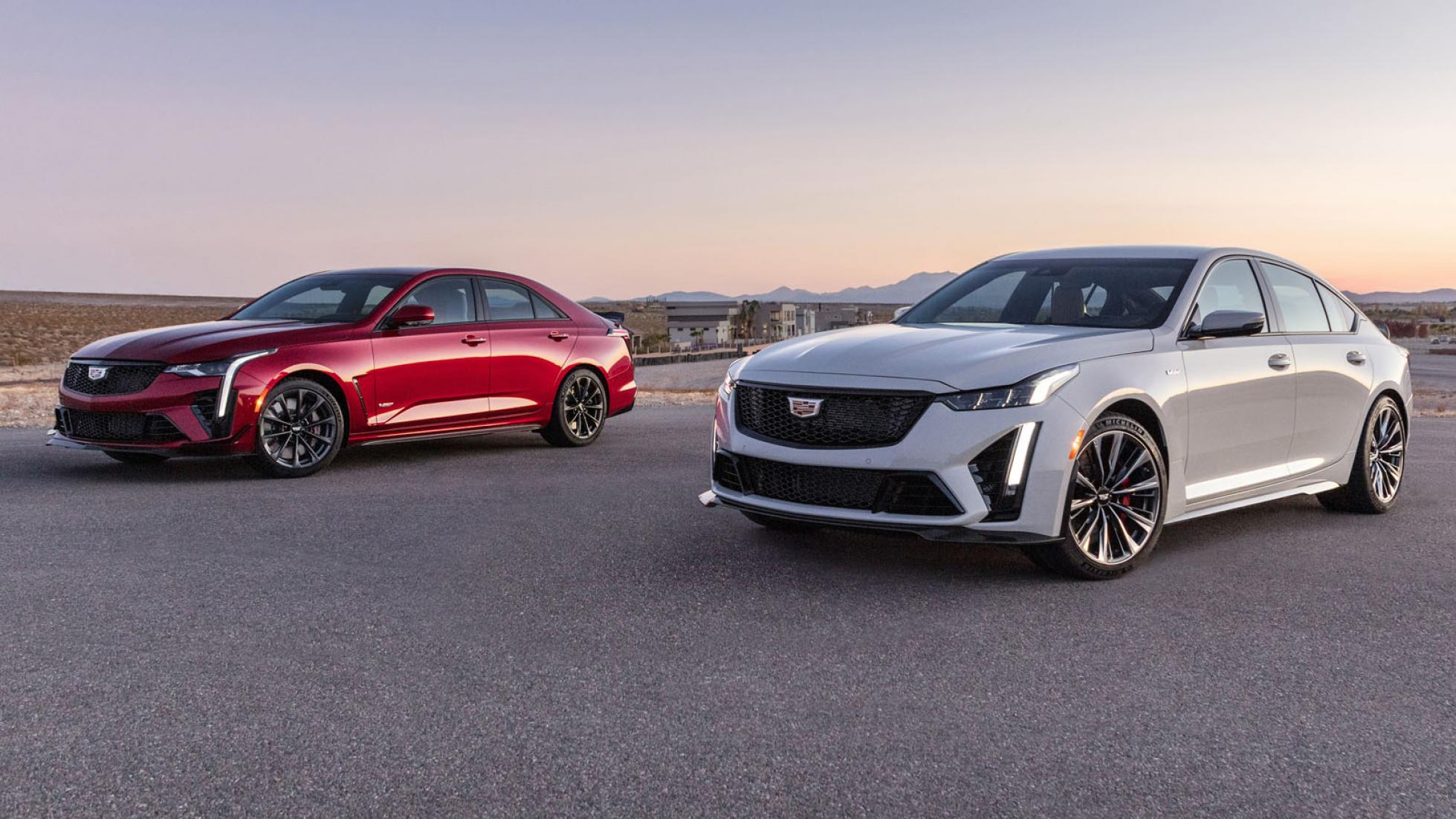 Both cars feature an electronically controlled limited-slip differential, special Michelin rubber, and the latest version of Caddy's 'Magnetic Ride Control' suspension. It reacts four times quicker than the previous version thanks to an array of new sensors. The company has also fitted the sedans with stiffer springs, hollow stabilizer bars, and higher-rate bushings among many other things.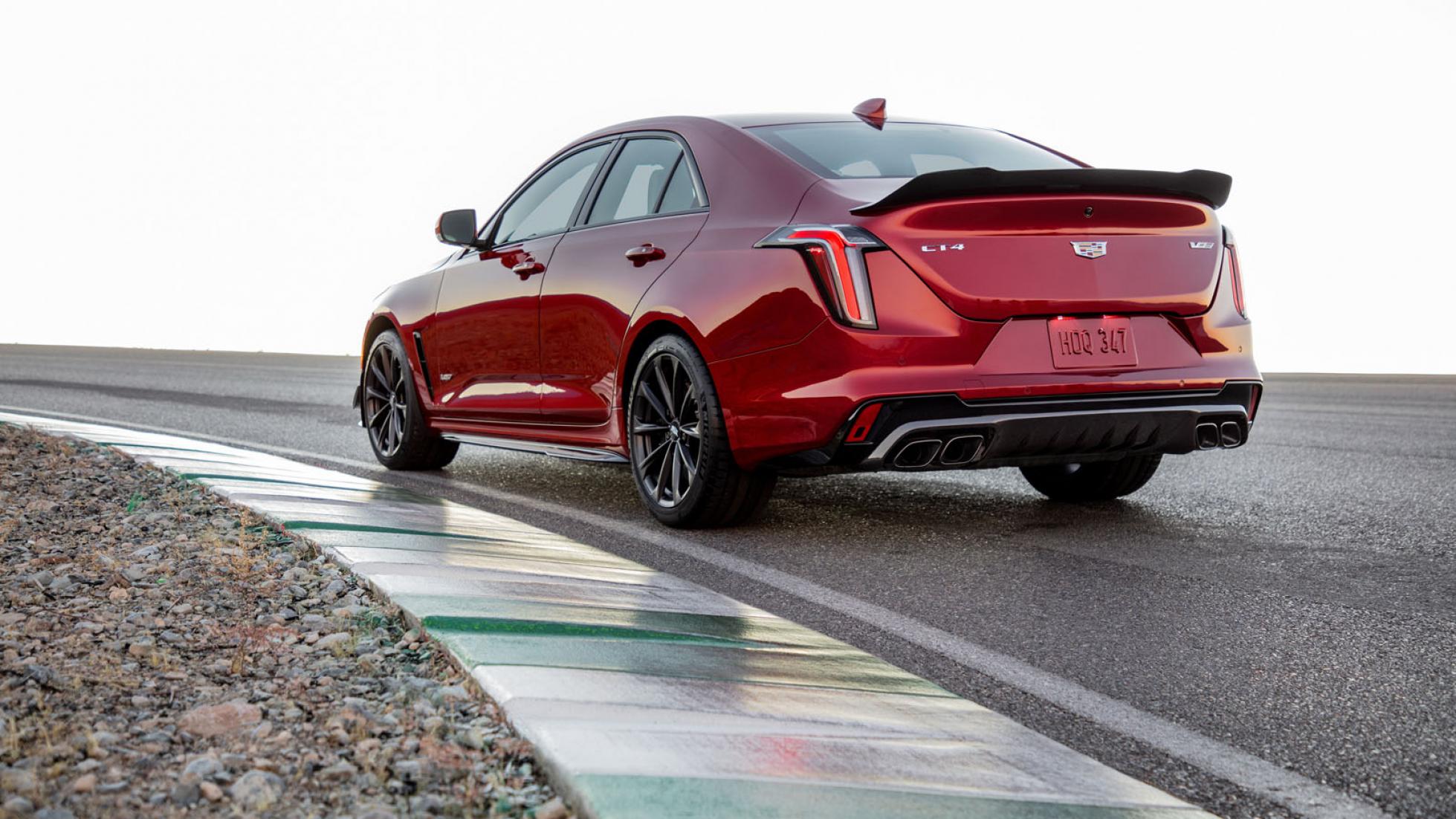 Meanwhile, structural changes, to improve chassis rigidity, include an underside shear plate and thicker rear cross members. For stopping duties, the CT5 is available with carbon-ceramic brakes, but the CT4 makes do with standard Brembos.
The CT4 starts at $59,990 (P2.88 million) and the CT5 at $84,990 (P4.08 million) in the US. For context, in the US the cheapest M3 you can buy costs $69,900 (P3.36 million), and the cheapest M5 is $103,500 (P4.97 million).
More photos of the Cadillac 
CT5-V and CT4-V Blackwing: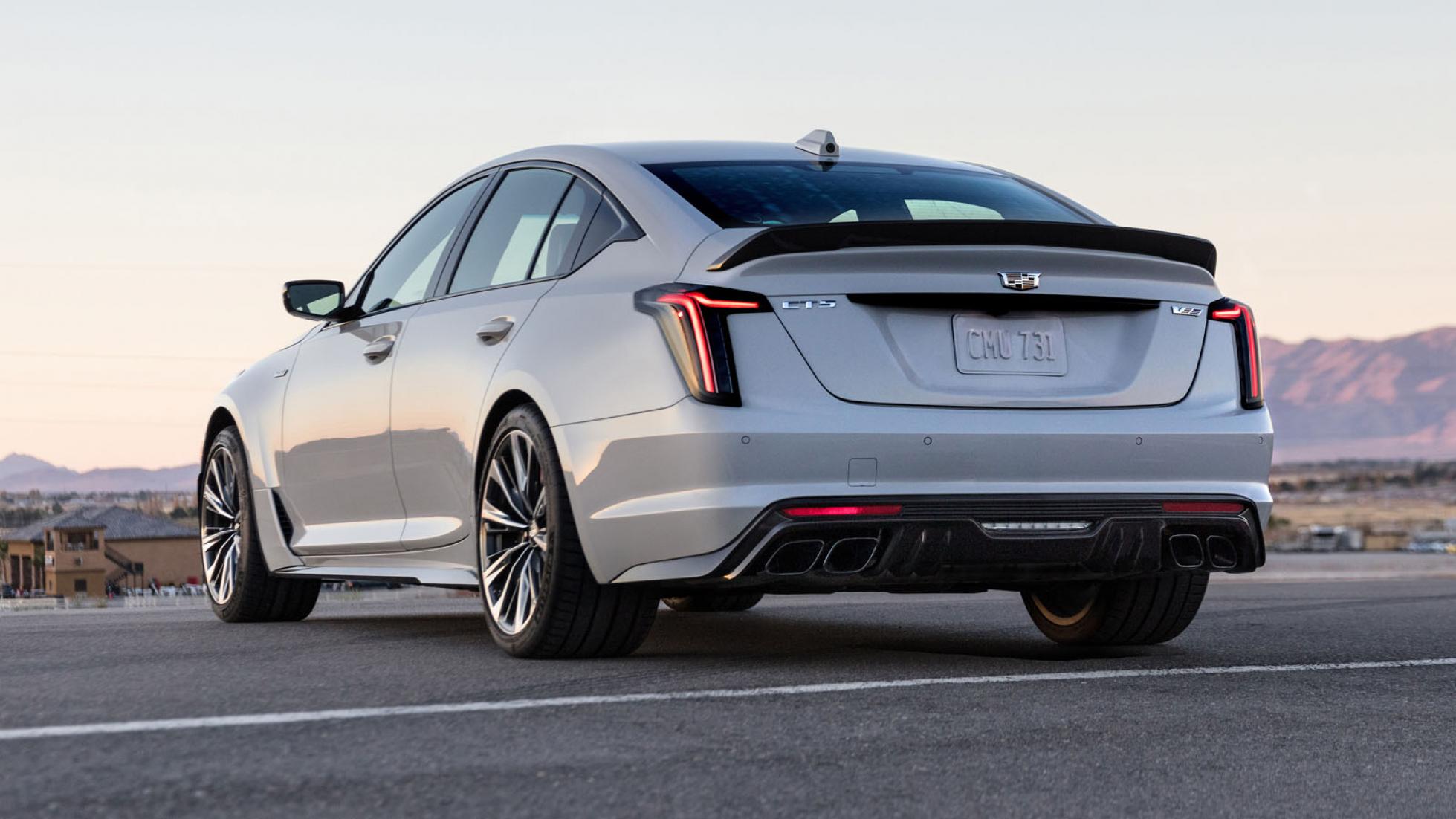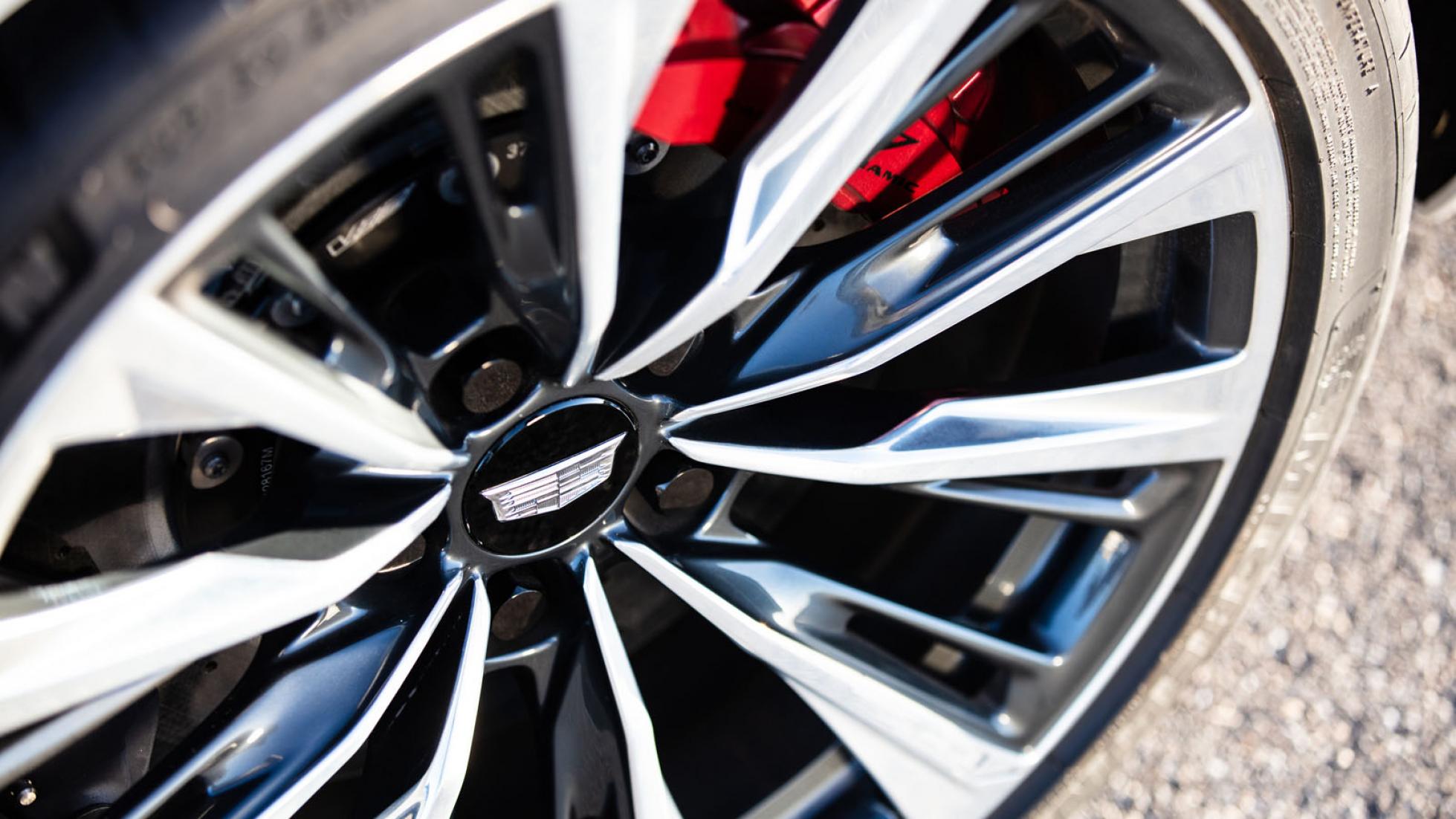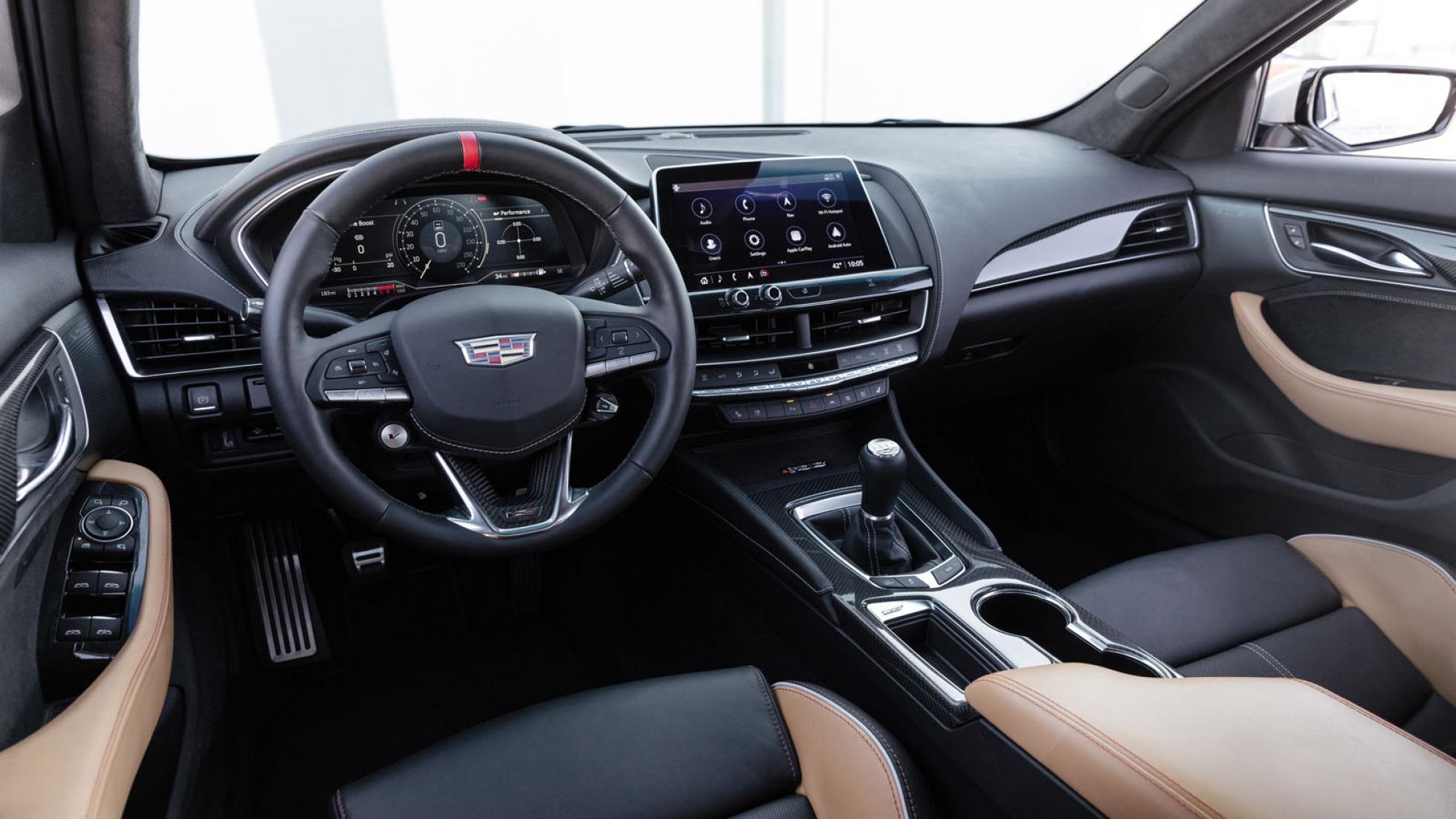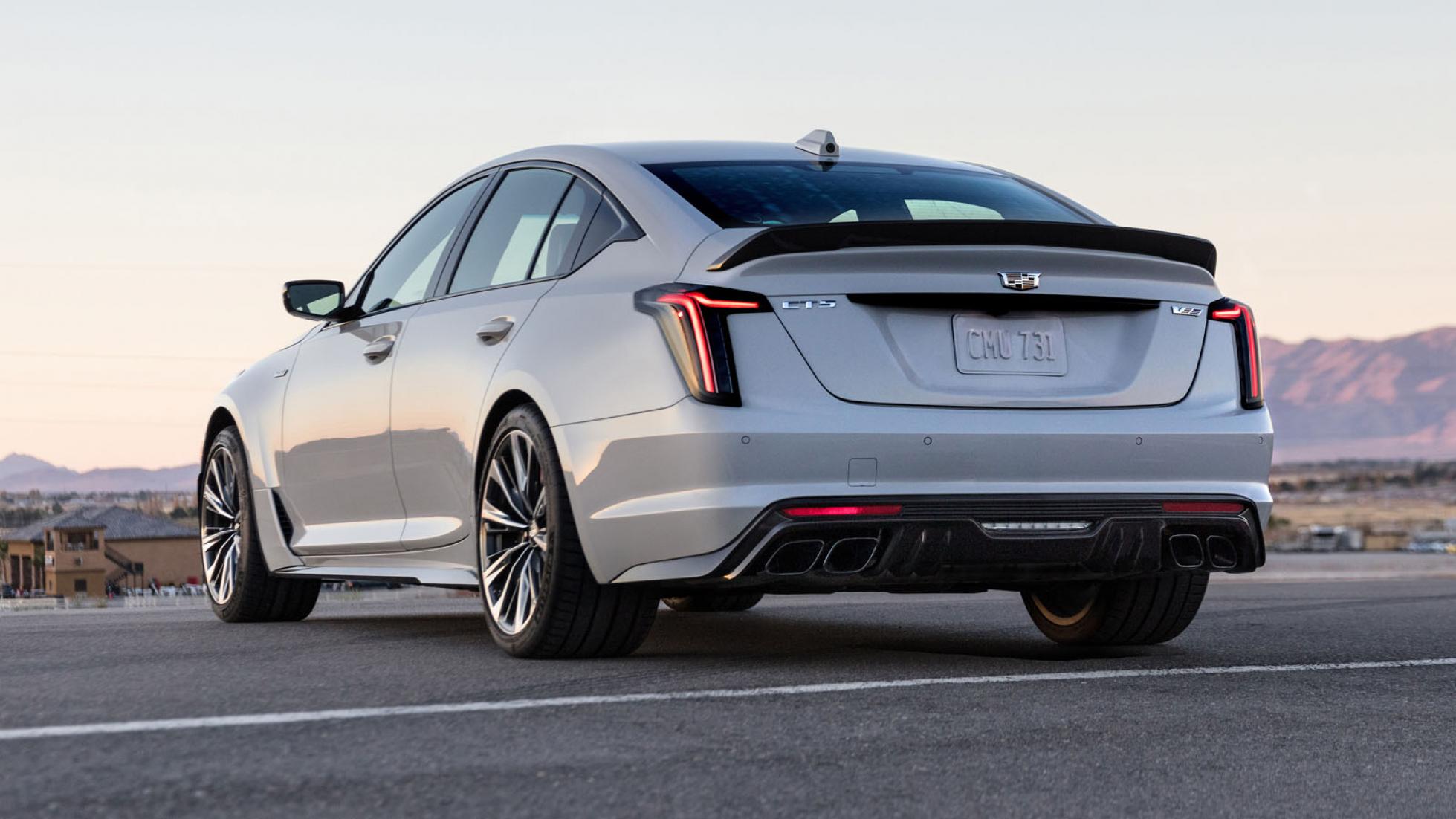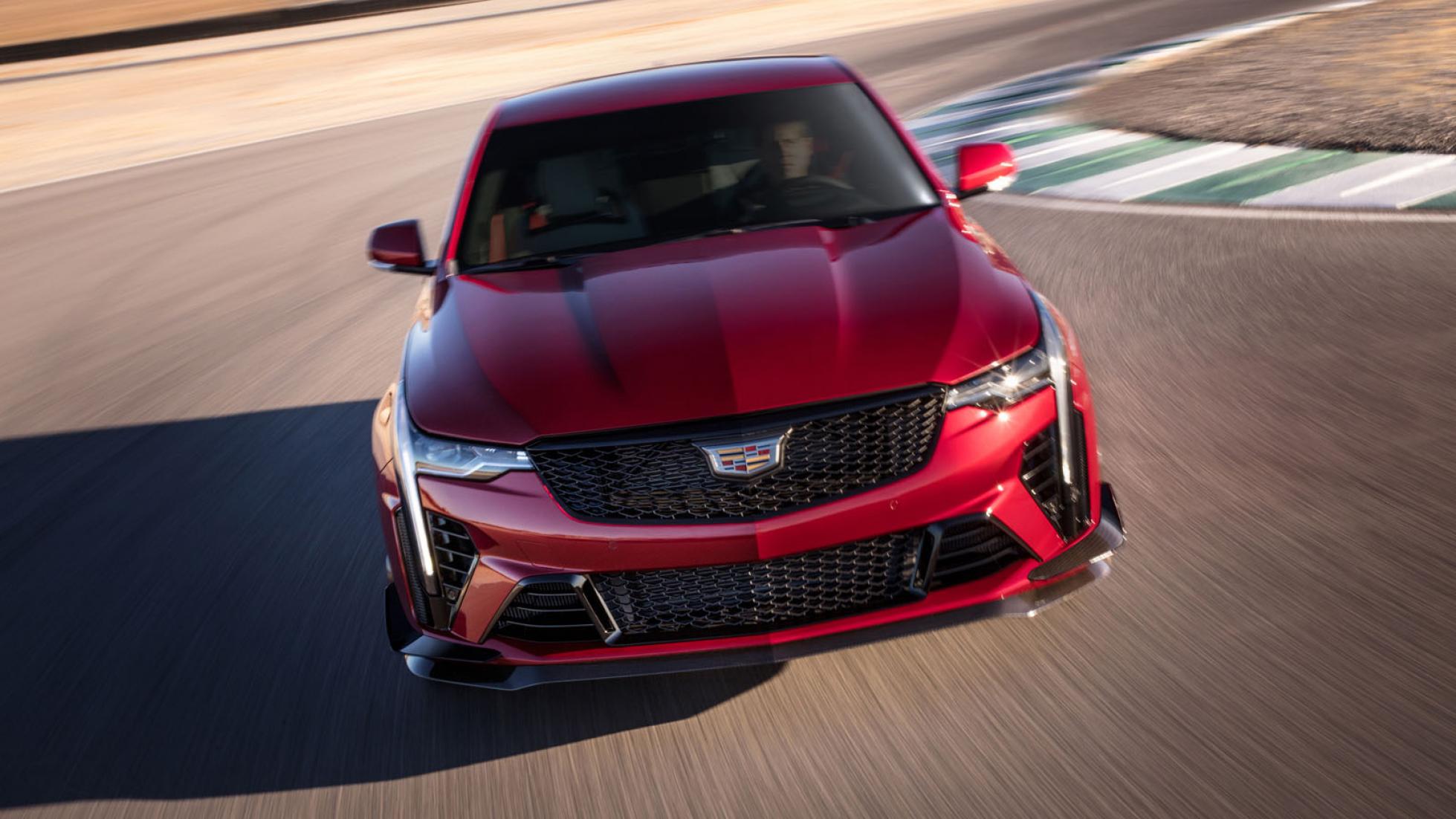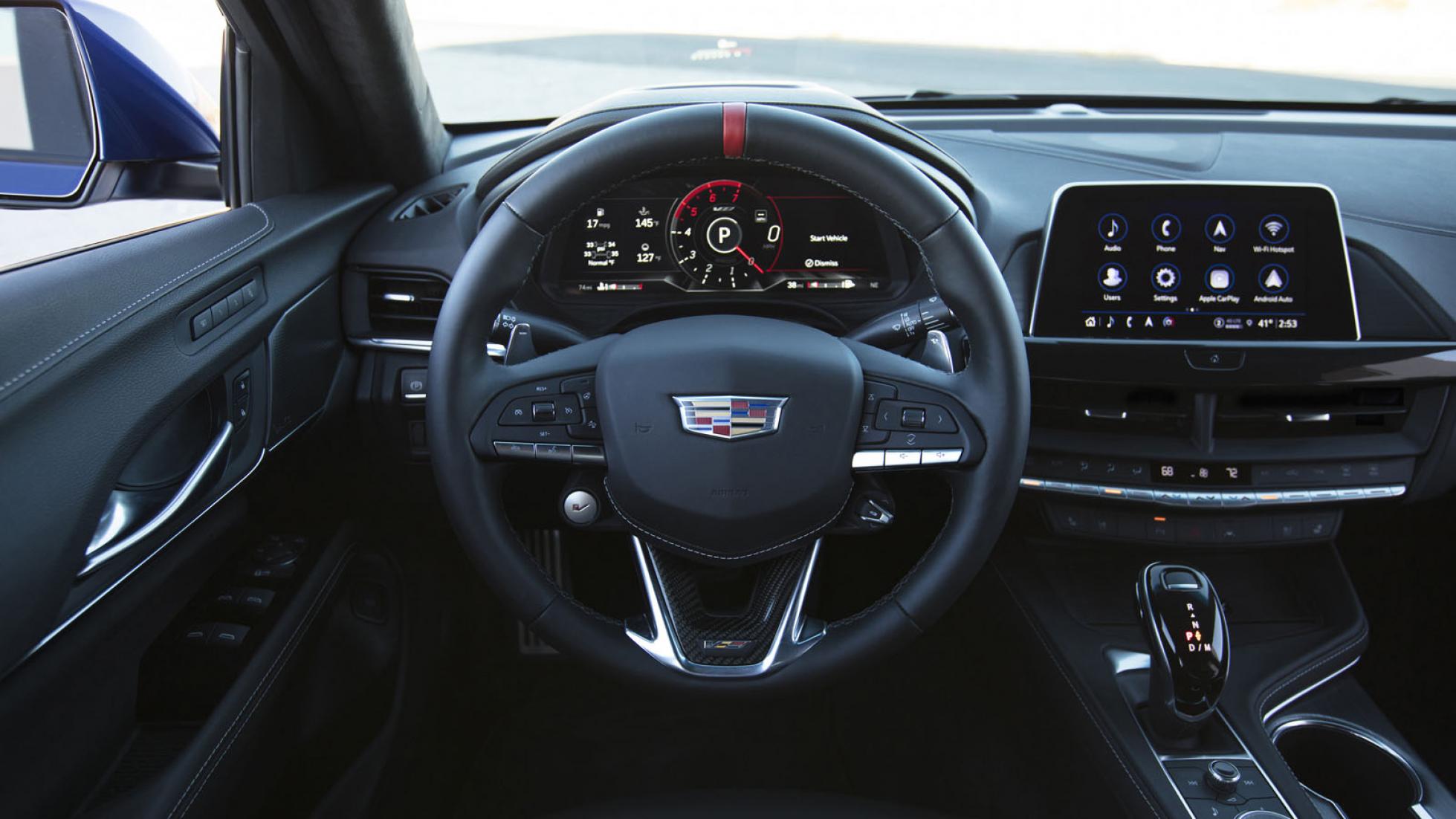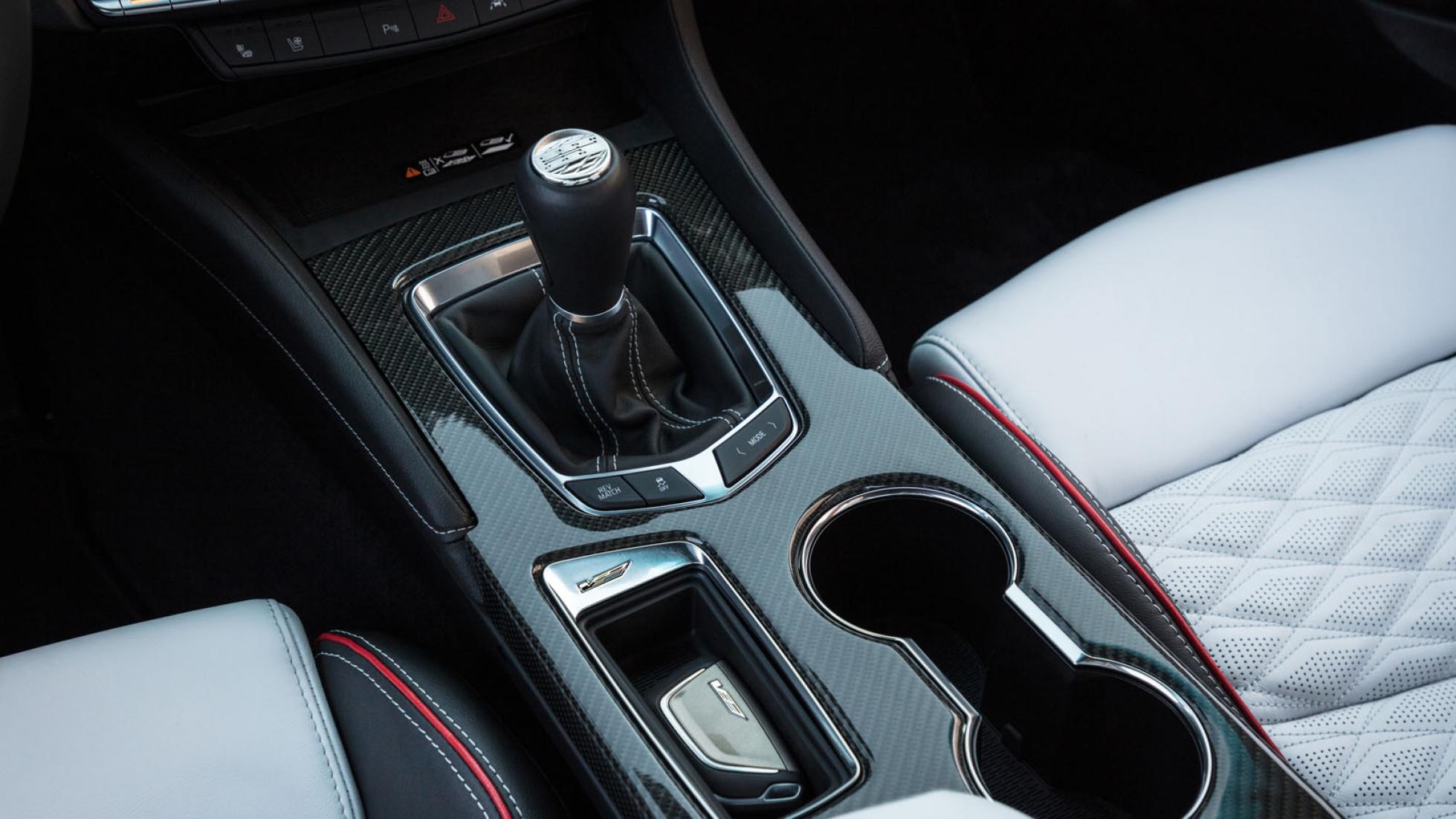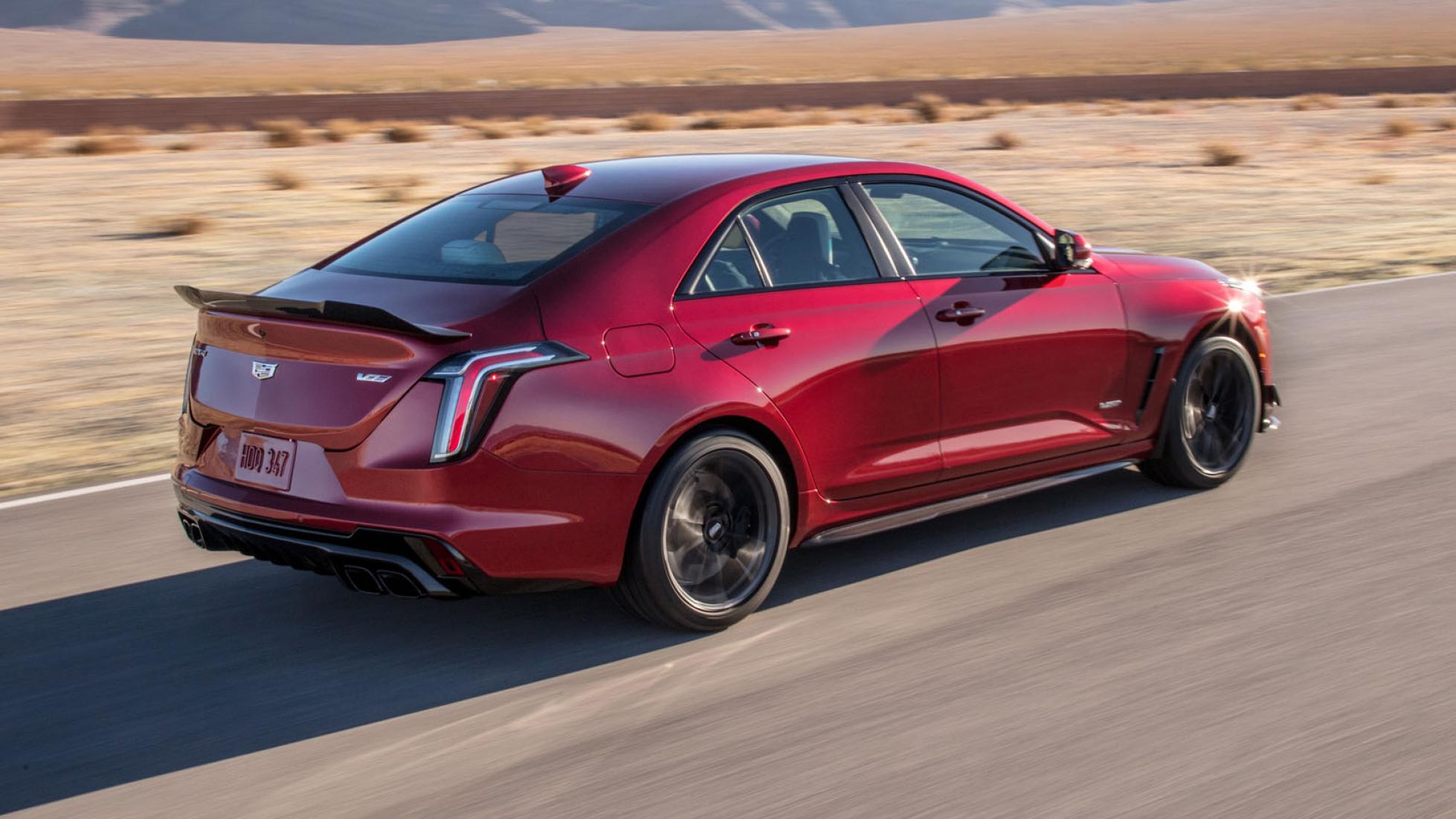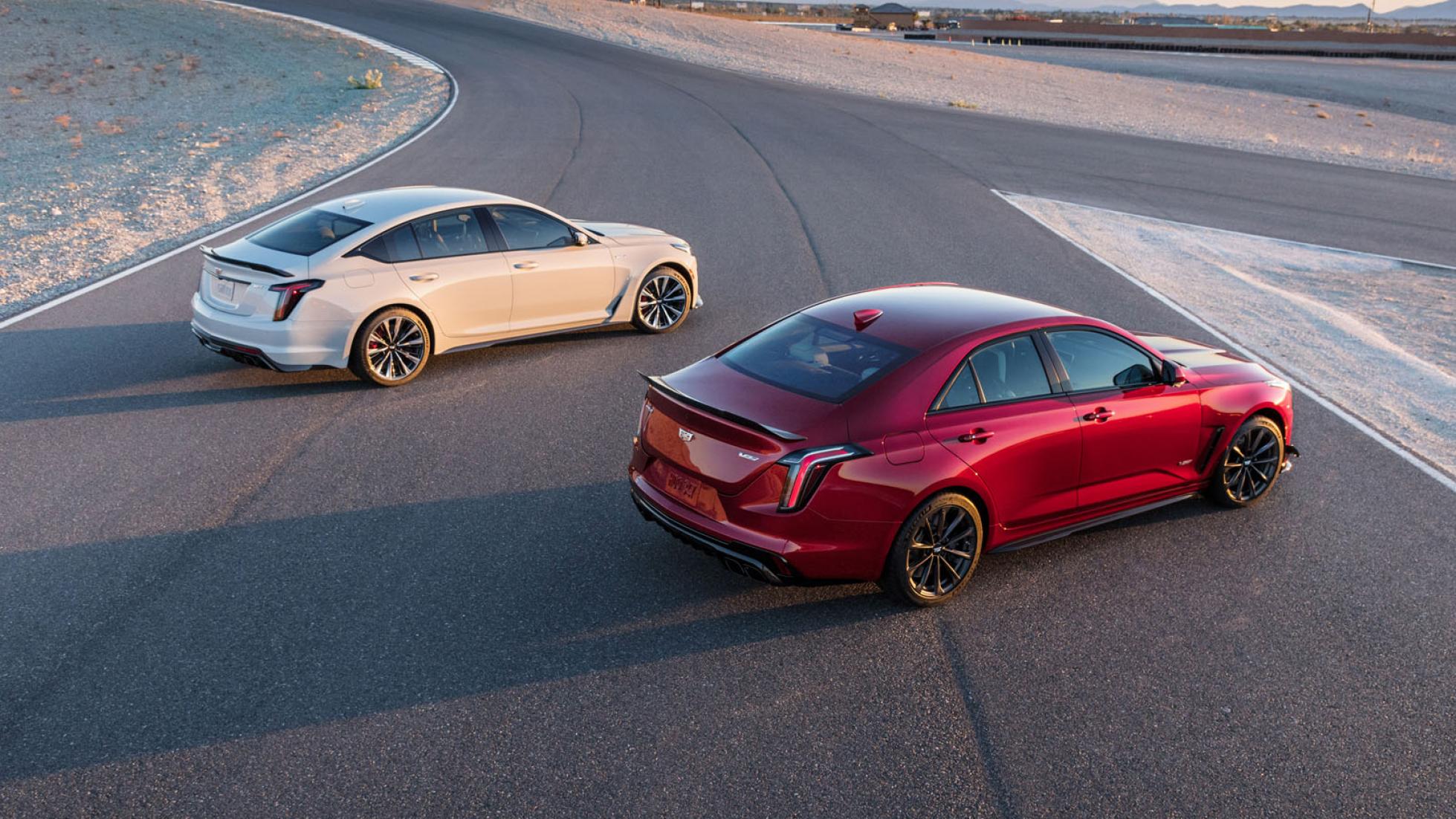 NOTE: This article first appeared on TopGear.com. Minor edits have been made.