Just days ago, JLR announced that Land Rover will launch six all-electric SUVs in the next five years, as the group aims to become entirely carbon-neutral by 2039. And this...isn't one of them. In fact, it's the exact opposite.
Yup—we all knew it was coming, and now it's arrived. Land Rover has stuck its tried-and-tested 5.0-liter supercharged V8 in the new Defender. Available as either a two-door, short-wheelbase '90' or a four-door, long-wheelbase '110,' the V8 Defender makes 518hp, accelerates to 60mph (97kph) in a shade under 5sec, and tops out at 240kph. Fuel economy is predictably shocking—just 8.3km/L and 327g/km of CO2.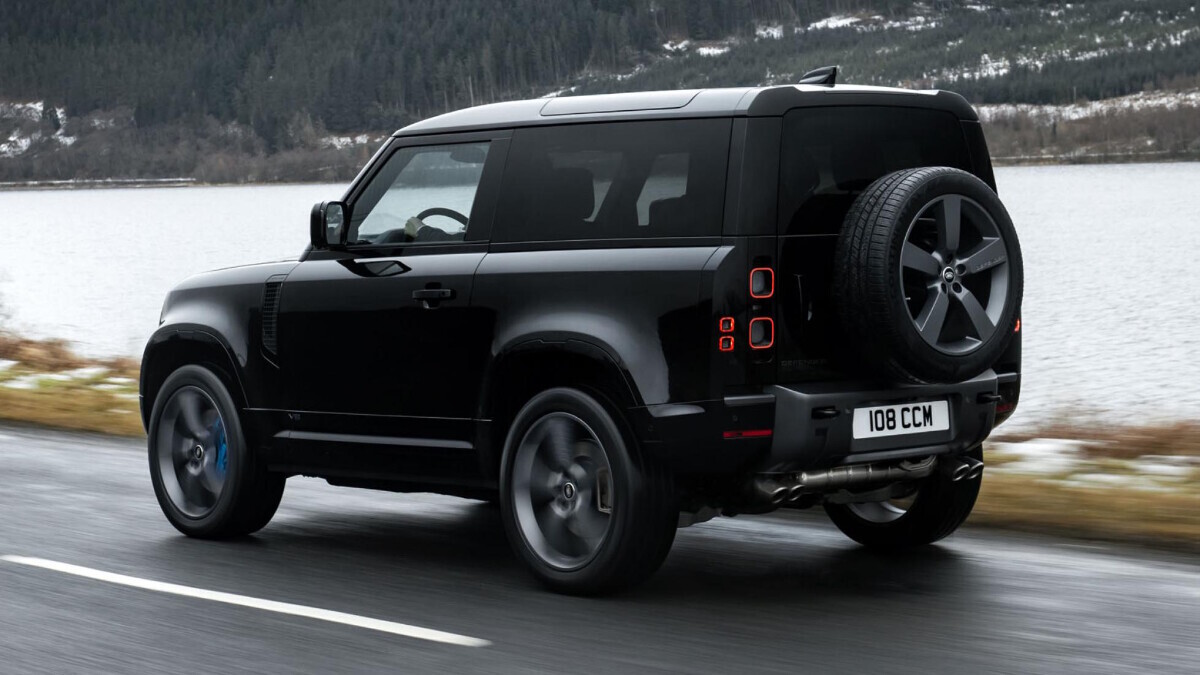 Continue reading below ↓
Recommended Videos
Happily, the Defender's chassis and suspension have been beefed up to cope with the added power, though not, says Land Rover, to the detriment of its off-road ability. Larger-diameter solid anti-roll bars aim to reduce, uh, roll. Then there's the new 'Electronic Active Rear Differential,' stiffer suspension bushes, bespoke spring and damper rates, and a new 'Dynamic' mode for the Terrain Response system that helps drivers "exploit the more dynamic character" of the V8 "on tarmac and loose surfaces."
Spot a V8 Defender by looking for quad tailpipes, blue brake calipers (for the front axle only—weird), dark-gray 22-inch alloy wheels, and V8 badges. Inside, you get fancy leather upholstery with suedecloth/Robustec accents, an alcantara steering wheel, and satin black trim. The V8 'Carpathian Edition' adds a semi-matte wrap over 'Carpathian Gray' paintwork to protect "against everything from car park scratches to off-road bramble rash."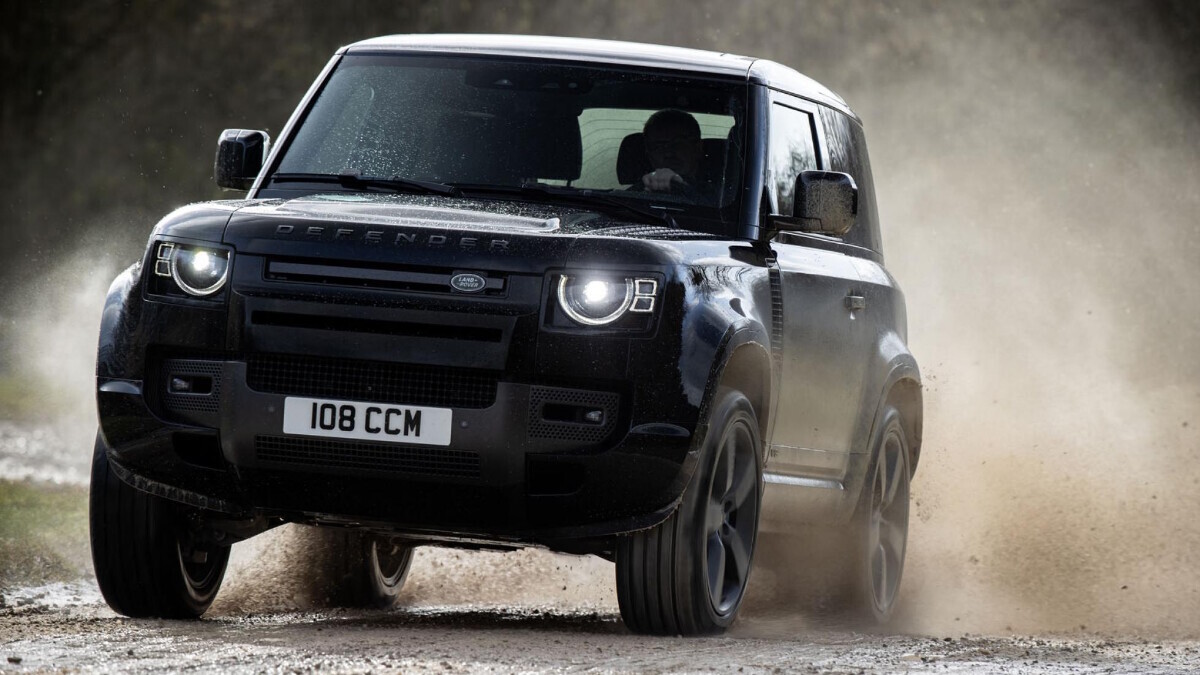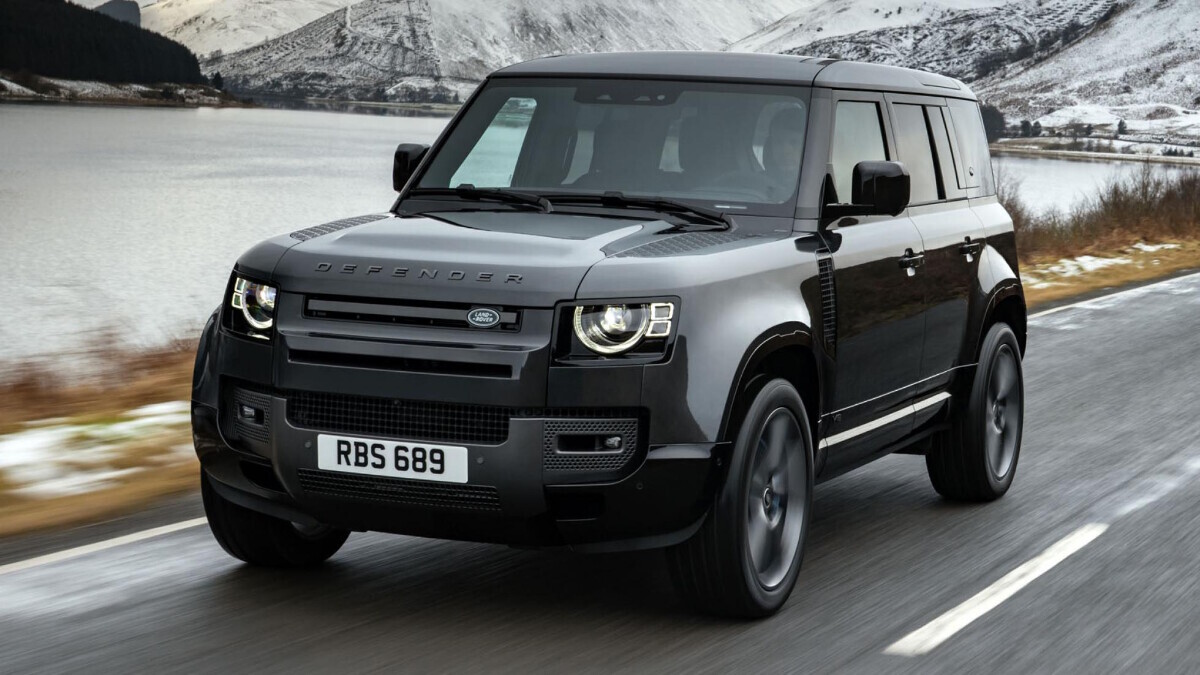 The V8 arrives as part of a broader update for the Defender to 2022-spec. In short, the Defender First Edition has been replaced with the Defender XS, the clever 'Pivi Pro' infotainment system is optionally available with a bigger 11.4-inch touchscreen, and there are three new exterior design packs on offer.
Price? The Defender V8 starts at £98,505 (P6.77 million) for the 90 or £101,150 (P6.95 million) for the 110. Not cheap on its own, but remember, the Mercedes-AMG G63 costs almost £150,000 (P10.31 million).
More photos of the 
Land Rover Defender V8: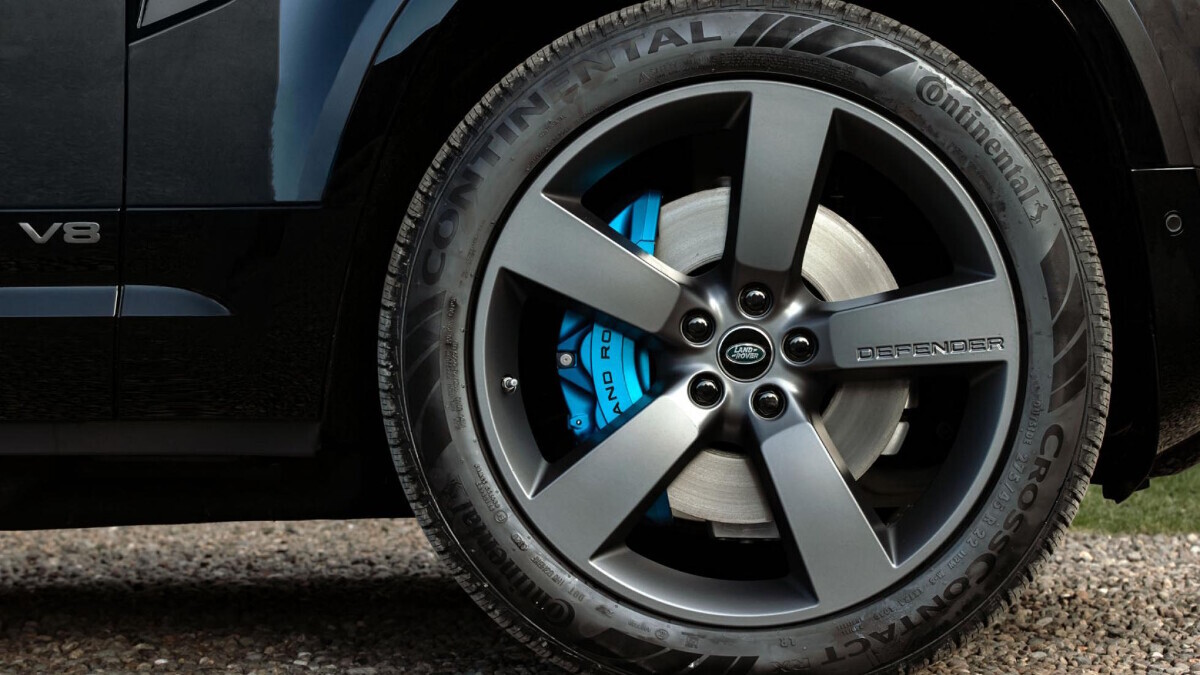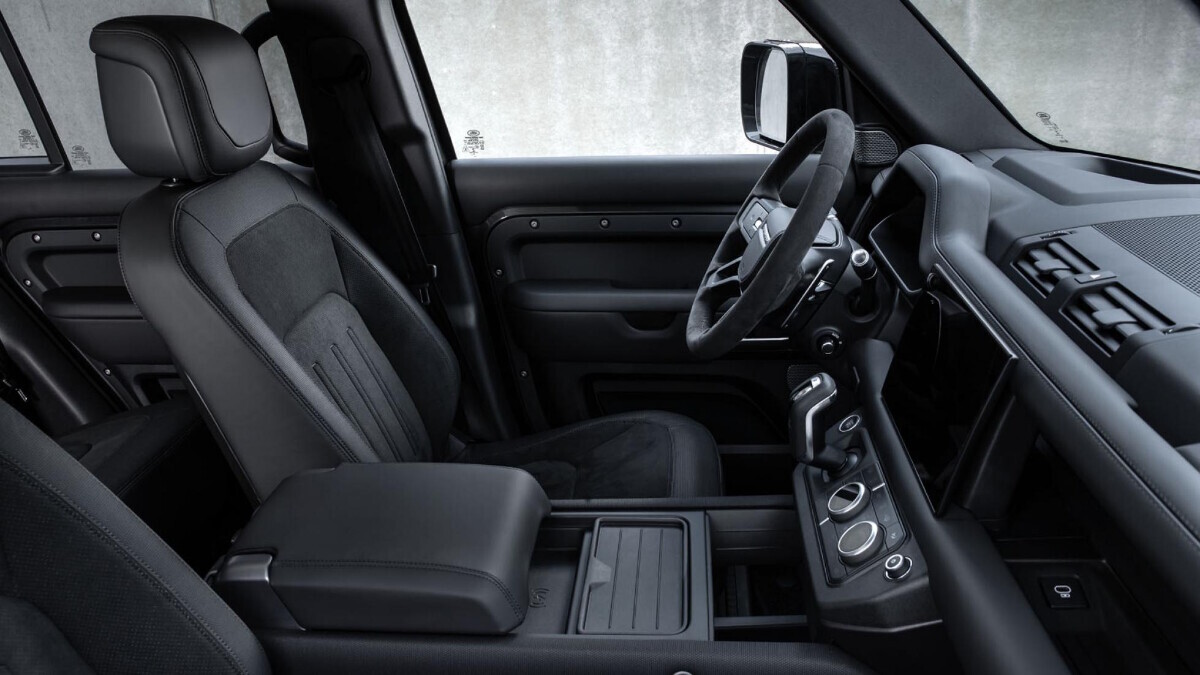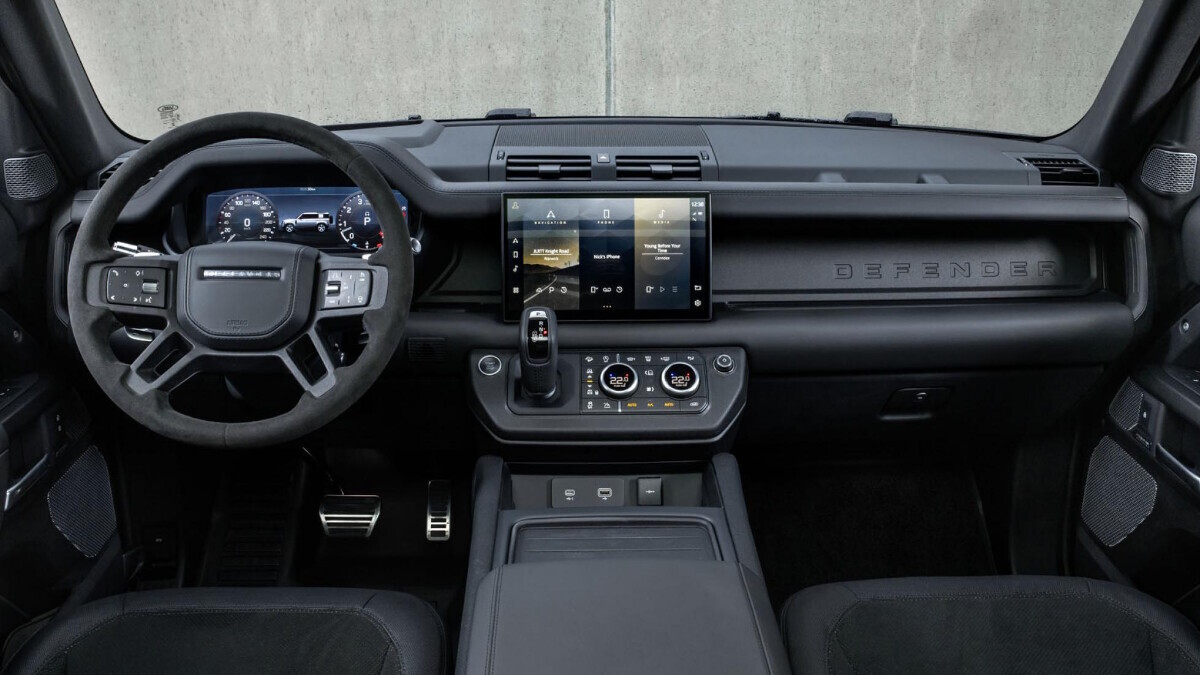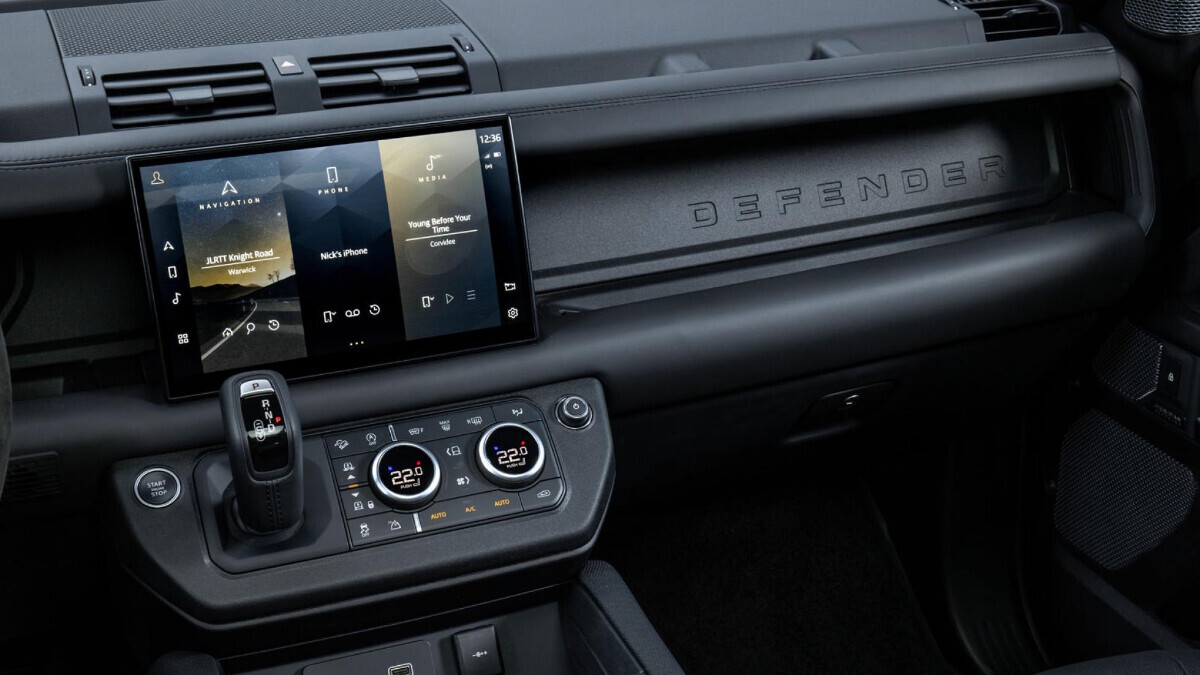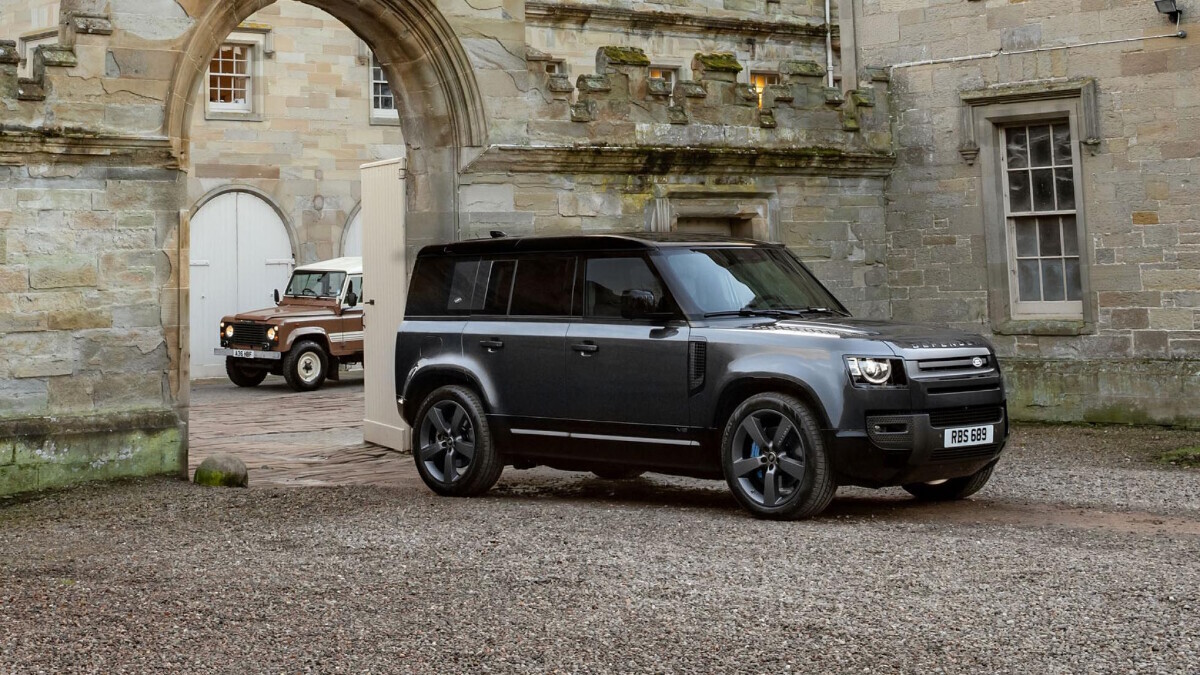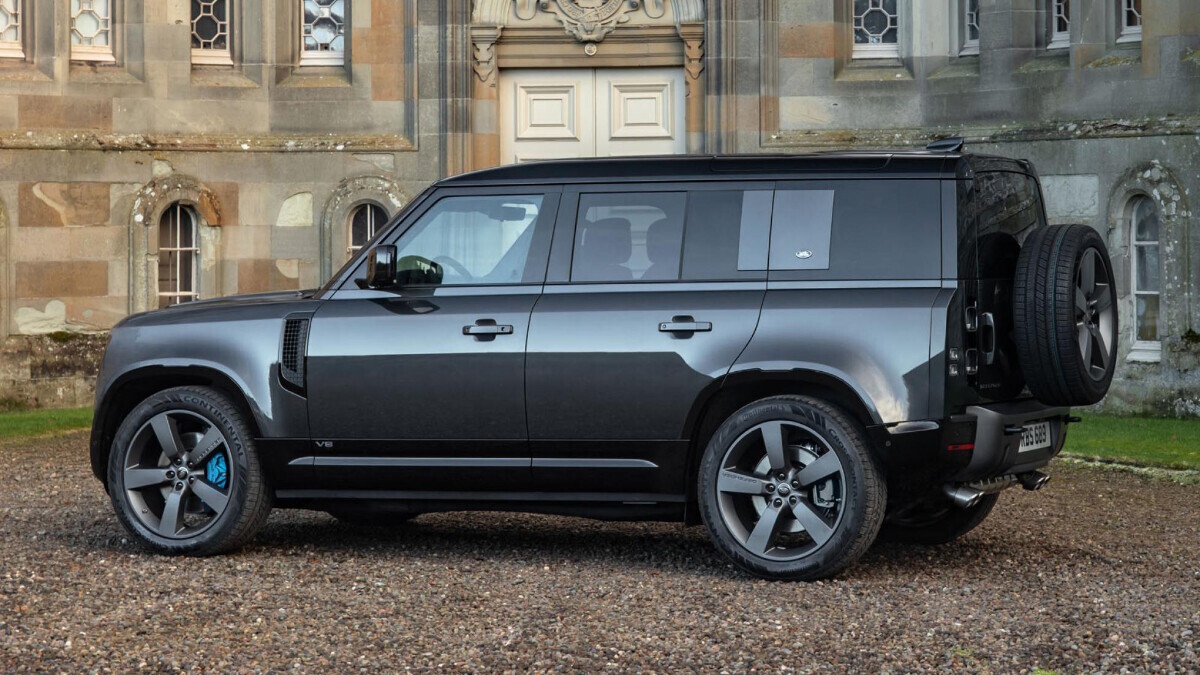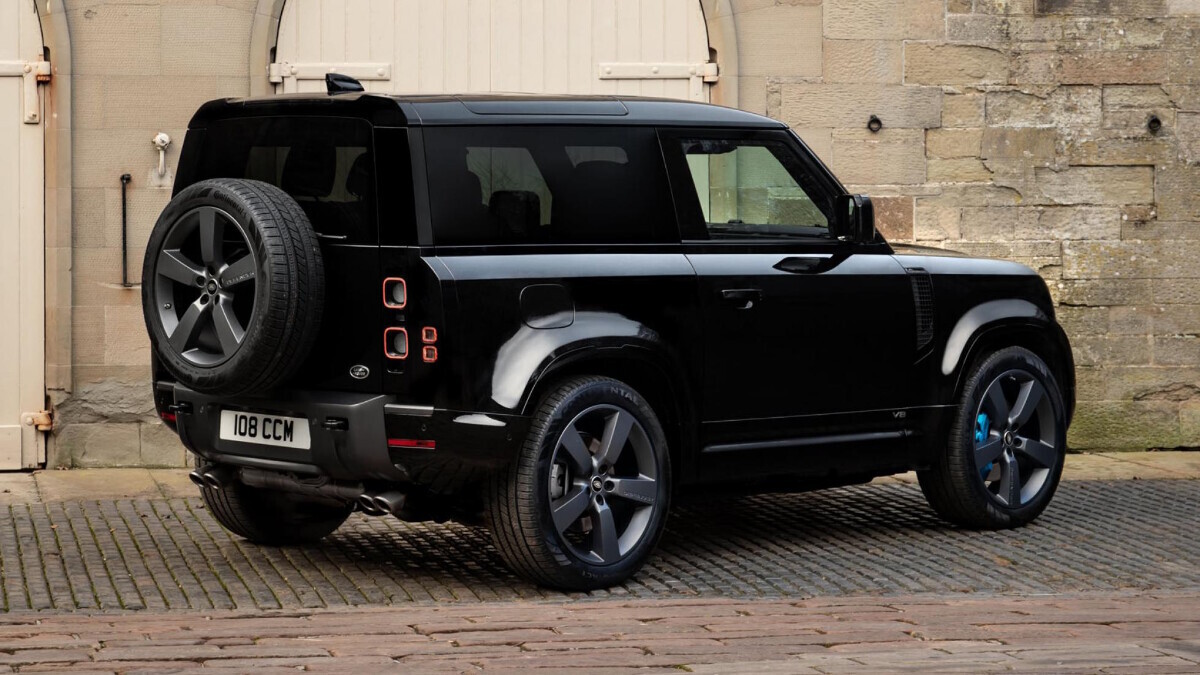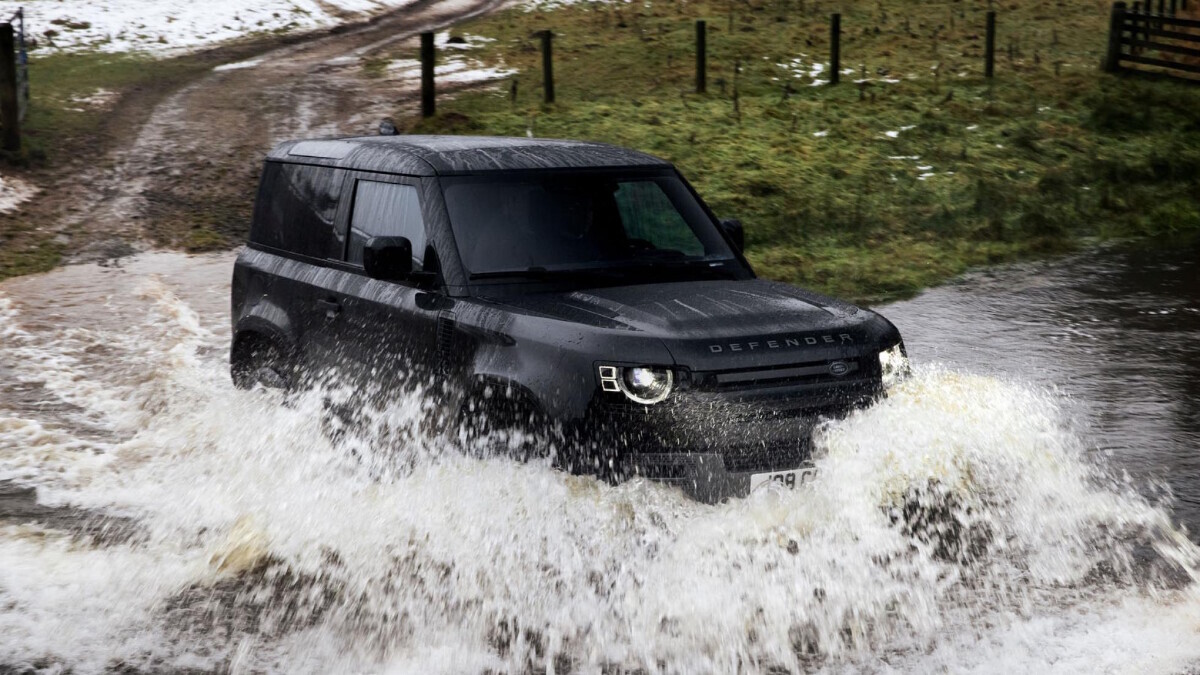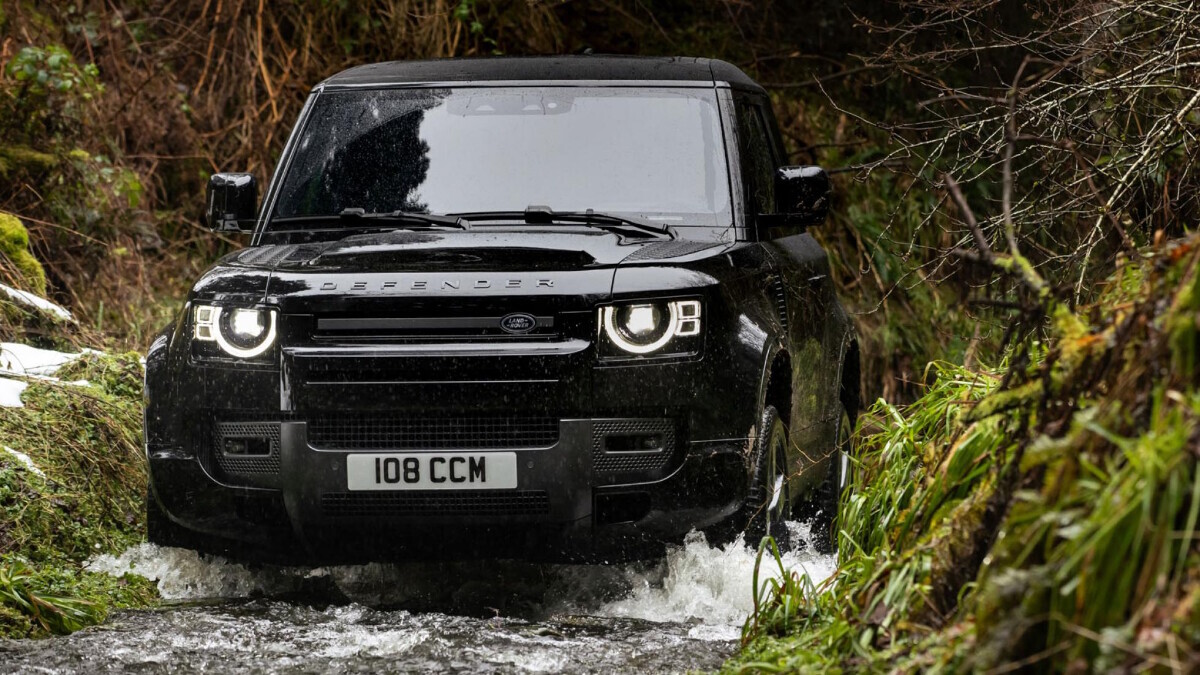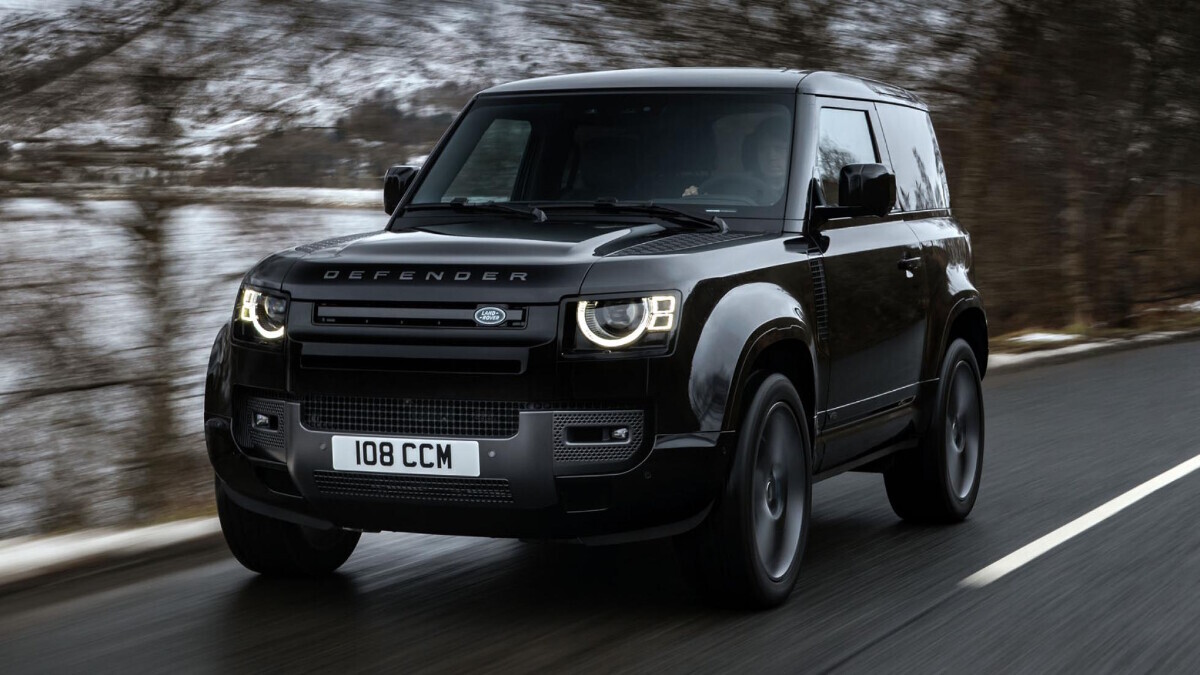 NOTE: This article first appeared on TopGear.com. Minor edits have been made.