The Hyundai Santa Cruz is starting to take shape. This is the Korean carmaker's upcoming pickup that was confirmed for production back in November 2019. Now, it'll soon make its global debut. Damn, time flies by so fast.
Anyway, the premiere is scheduled for April 15, 2021. And fortunately for all of us who've been waiting for the big reveal, Hyundai has given us a sneak peek at the soon-to-be-revealed truck via these design sketches.
They look far from the initial renders we saw. Gone is the mesh grille that you would find in old Hyundai models. The pickup now sports a front fascia similar to that of the all-new Tucson's, and it looks exciting.
The side profile looks smooth, with chunky wheels accentuating the look. The rear, meanwhile, gets a pair of snazzy swept-back taillights on a macho-looking tailgate. The Santa Cruz nameplate is also embossed below.
ADVERTISEMENT - CONTINUE READING BELOW ↓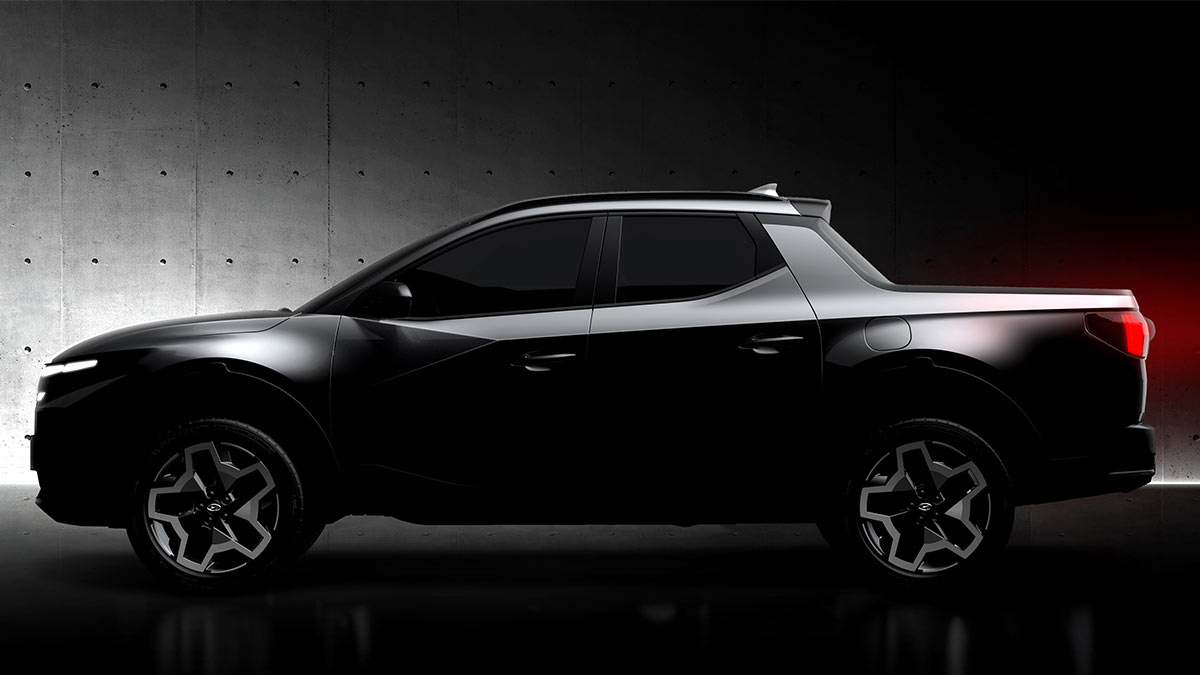 Hyundai didn't tease the interior, nor did it give any crucial details. It did say, though, that the Santa Cruz will have efficient powertrain options, cutting-edge connectivity, and a highly-maneuverable all-wheel-drive platform.
There's also an open bed for "diverse gear-carrying flexibility," says Hyundai. We reckon this truck will probably be apt for the outdoorsy people—Hyundai does call this a 'Sport Adventure Vehicle' rather than a pickup, after all.
ADVERTISEMENT - CONTINUE READING BELOW ↓
Recommended Videos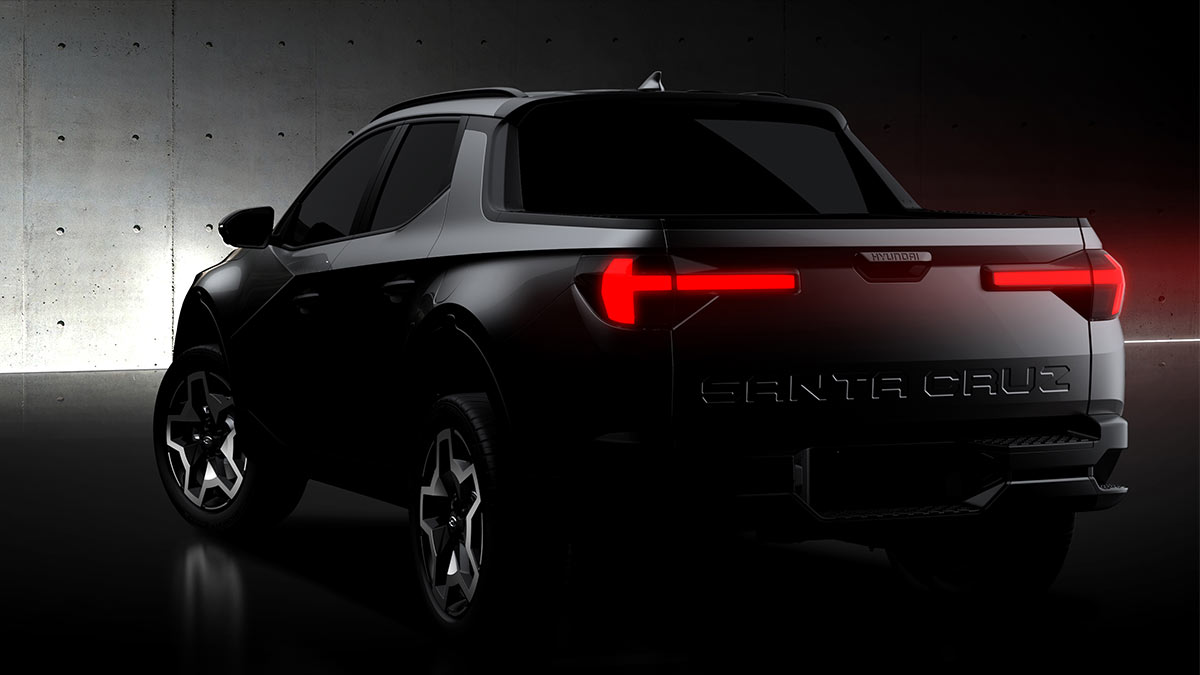 "Santa Cruz, with its bold styling, breaks open all-new segment territory, both for Hyundai and the industry as a whole," said Hyundai Motor North America president and CEO Jose Muñoz. "Open-bed flexibility coupled with closed-cabin security meets the changing everyday needs of its adventure-oriented buyers, while powerful and efficient engines and superb maneuverability ensure it is a pleasure to drive in urban or off-road environments. Our customers will wonder just how they managed before owning one."
ADVERTISEMENT - CONTINUE READING BELOW ↓
Do you like what Hyundai has shown us so far, readers?