Lexus recently gave us quite the treat with the reveal of the LF-Z Electrified. Now, we've just received word that we're going to see more of this concept at the upcoming Auto Shanghai.
The big news, though, is that the LF-Z Electrified isn't the only big attraction at the show. Lexus says that it will be holding the world premiere of the new Lexus ES on April 19, the opening day of Auto Shanghai 2021.
To get us stoked, the Japanese carmaker has released a tiny teaser image and a very short clip showing bits of the premium midsize sedan. The former shows an aggressive-looking headlamp, while the latter gives us a split-second glimpse at the sedan's rear.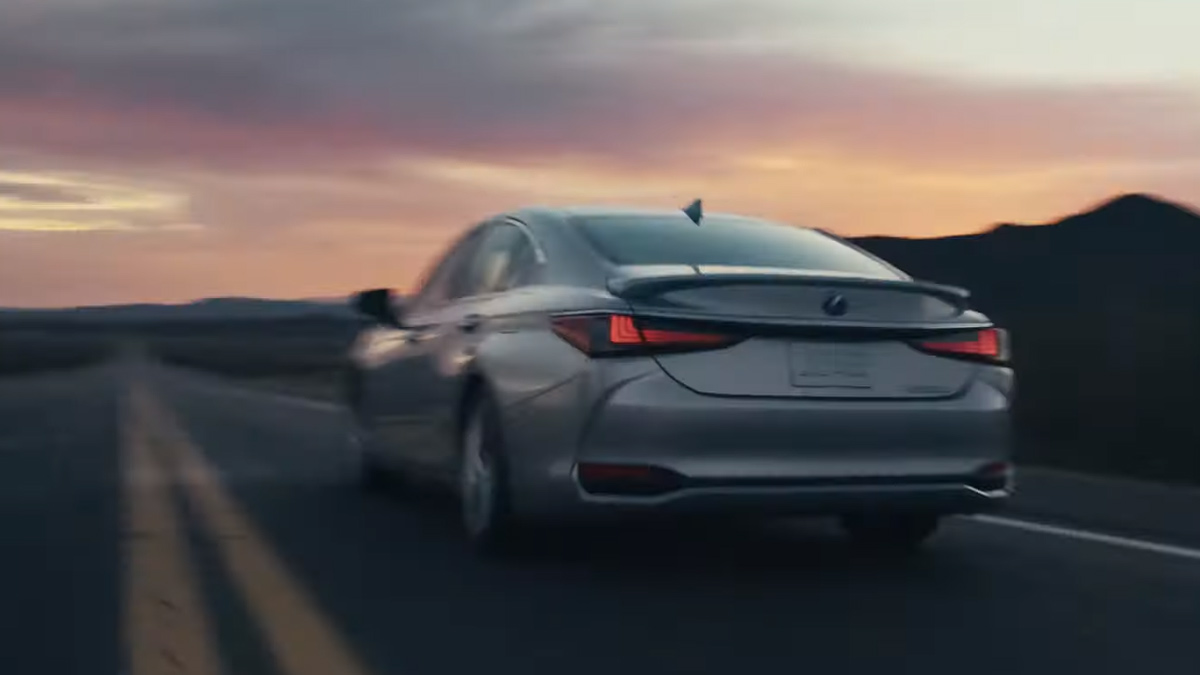 It doesn't exactly look like it got a drastic makeover, but we do recognize the tweaks. Judging by the blurry view, there's a new ducktail spoiler up top. The rear end also looks sportier overall with sharper and more pronounced lines.
Details are scarce, so that's about it for the preview. Lexus does have a way of keeping us guessing. Anyway, there's only less than a week left before we finally see this new ES break cover, so you can just check out the brief preview video below. Are you excited for the reveal, readers?