Lexus went big on hybrids, and did well on them. Then it kinda...stalled. Here's a concept-car version of the first of its new phase of all-electric cars.
The plan is to use this not just as one car, but also as an inspiration for a new design language. This look will be applied on a rollout of no less than 20 all-new Lexuses by 2025, all of them hybrids, PHEVs, or specialist full-electric.
It's called the LF-Z Electrified. I'm guessing Z stands for zero, as in emissions, but it doesn't matter. What matters more is it has strong electric specs and looks rather fine. It sits on an all-new electric platform with a slab of battery under the floor and motors on either end.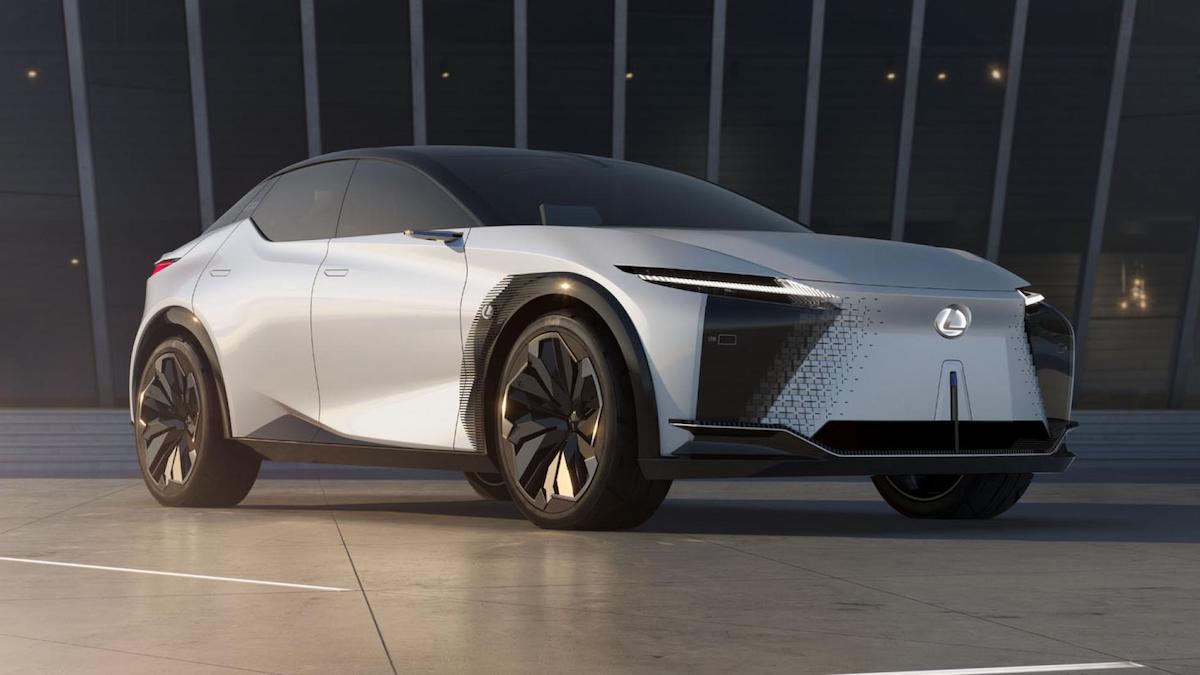 Continue reading below ↓
Recommended Videos
Lexus has released exact specs for the concept, which is a sure sign it isn't actually a concept at all, but a jazzed-up preview of a production car (albeit with the windshield wipers missing). So, here are those numbers.
The battery is 90kWh, and the claim for WLTP range is 604km, which means it's seriously efficient. That's party because Lexus has a lot of experience on how to eke the best from electric motors, after all those millions of hybrids. It'll recharge at 150kW.
Performance? Oh, it has that. The front and rear motors total 543hp, for a stopped-to-100 time of 3sec. Lexus calls the 4WD system 'Direct4,' a sort of torque vectoring. But details are scarce, so it might not be a huge step beyond what's becoming industry standard. The aim, Lexus says, is "linear response that is faithful to the driver's intentions," which I guess we can all get behind.
More revolutionary is the steering, which is fully by-wire. It's more direct at low speed, but more stable on highways. It also opens up the possibility of better skid control.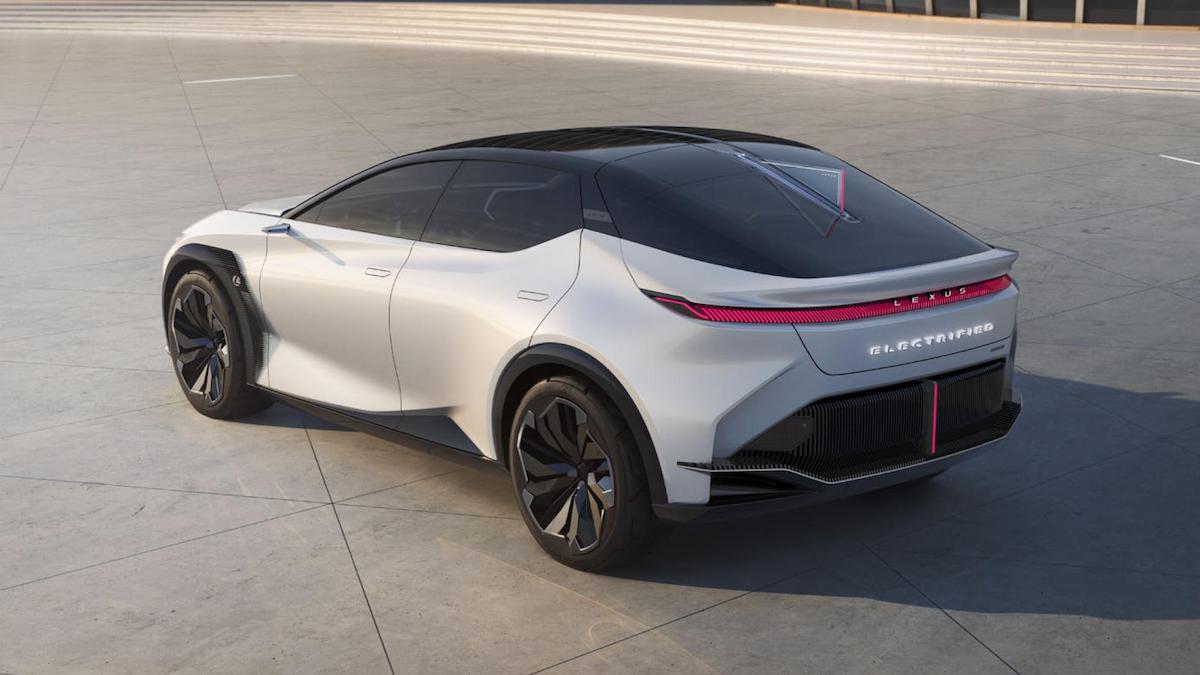 As much as anything else, the signature of Lexus has been almost spooky hush and refinement. That plays well with an EV. The battery is a flat slab under the floor, and the motors are packed away near the axles, and there's no gearbox. It all keeps the noise down and makes the ride serene.
The design is sharper than we've been used to from Lexus, with more of a wheels-out stance. What was the gasoline cars' 'spindle grille' has now basically engulfed the entire front of the car. Which paradoxically makes it look much better integrated and more subtle.
Elsewhere, it's hip to the latest expected features. These include virtual shareable keys, an AR HUD, door handles that present out of the surface when you touch them, and an electrochromic glass roof.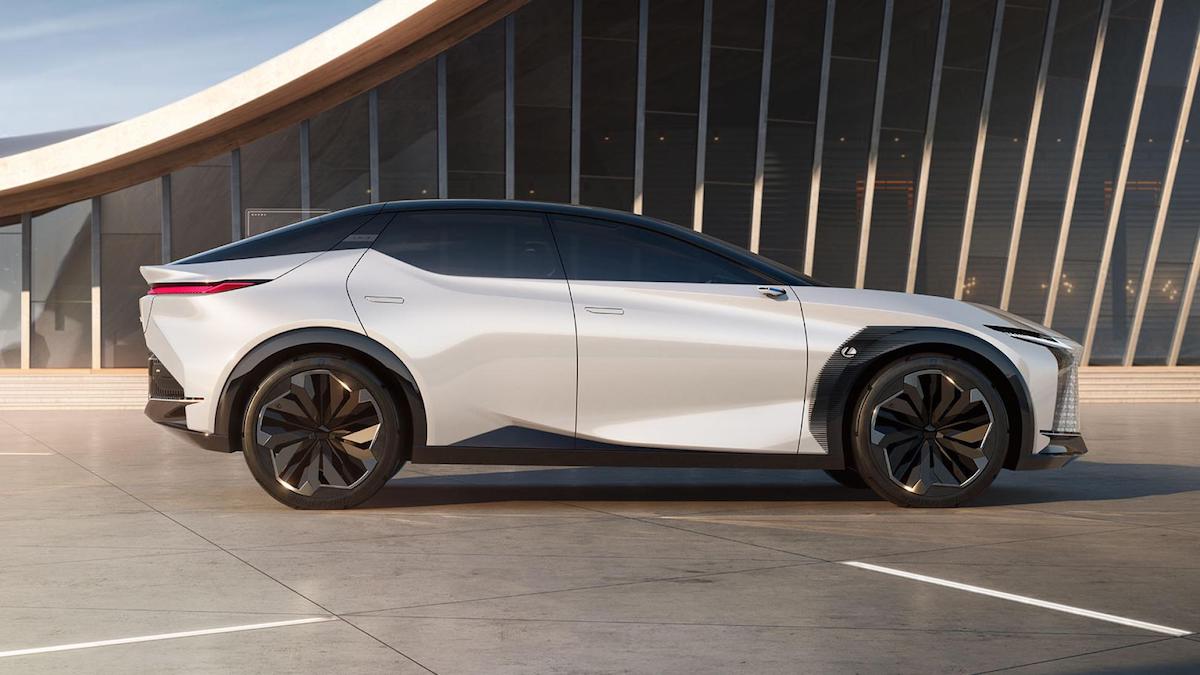 None of this is a moment too soon. By the time the LF-Z arrives in a couple of years, it will have new posh electric crossover rivals in the BMW iX and the Porsche e-Macan, as well as all the existing ones. It's a late start to its EV range.
'Hey, what about the UX300e?' you cry. Okay, you probably don't cry...but the Lexus UX300e is an all-electric car and it does already exist. That said, it's hardly a new generation. It's a version of the UX hybrid, but electric. Unfortunately, that underbody doesn't leave much room for battery, so it won't even manage 320km WLTP range.
That's why they need a new start. And there are significant signs that the LF-Z is just that.
NOTE: This article first appeared on TopGear.com. Minor edits have been made.