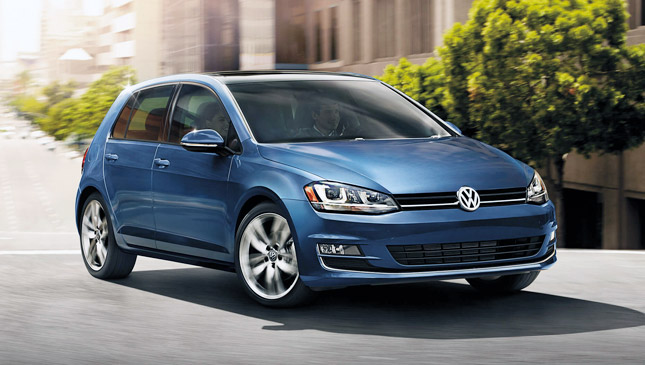 Last night, Volkswagen Philippines (aka Automobile Central Enterprise) formally launched the extremely desirable (and quite expensive) P2.29-million Golf GTI. If you think that's too prohibitive a price tag for a small, spunky hatchback and that there is really no significant market for it in the country, you'll be surprised. A source inside the VW distributor has informed TopGear.com.ph that the first batch of GTI units (all 16 of them) has been sent to the dealers already and that every unit is practically spoken for.
But should you walk into a VW showroom and get told that all GTI units have been snapped up by overeager customers, you will be glad to know that a second batch of some 20 units is arriving around the third week of March.
Now, if you really feel that the Golf GTI is too pricey for your budget--or if you think 217hp and 350Nm are too much for your basic motoring needs--here's another good news: The regular Golf is coming in the fourth quarter of the year. Yep, a standard Golf powered by a 1.4-liter TSI gasoline engine mated to a DSG (Direkt Schalt Getriebe or direct-shift gearbox) transmission, which we believe to be seven-speed, is on its way. This is the only other Golf model apart from the GTI that will be launched in the Philippines.
Continue reading below ↓
Recommended Videos
The price? Our source has given us an estimate of P1.4 million to P1.5 million.
So there. If you really like the Golf but feel the GTI is too overwhelming in terms of both pricing and performance, it's always good to know the regular version will soon become available. Just putting this out there.