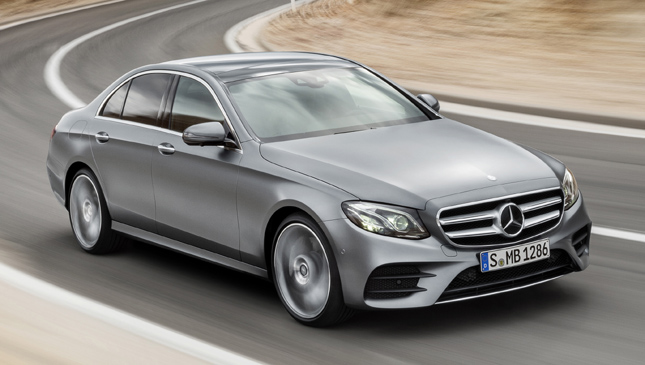 Very few would disagree with the idea that the E-Class sedan is the quintessential Mercedes-Benz vehicle. While the German marque has come out with a broad range of models--from the compact A-Class to a slew of SUVs--the E-Class remains the brand's most successful nameplate.
The new-generation sedan still possesses the classic shape of a long hood, a broad shoulder line, and restrained yet stylish cues front and rear. The base and exclusive models, for instance, have the option to maintain the traditional hood-mounted three-pointed-star look when it comes to the grille, while the sporty star-in-the-center look is reserved for the Avantgarde and AMG line. In addition to a familiar shape, short overhangs, new-look taillights, and other exterior features let the world know that this car is indeed a midsize Merc.
Yet, what really sets this car apart from the others in the class are its tech goodies. As with previous iterations, the latest E-Class boasts some of the most advanced systems out in the market today. As we reported a few weeks ago, the classic Mercedes cabin now gets such features as touch panels, swipe-activated controls, remote parking and a semi-autonomous Drive Pilot mode. It's a mix of old-school looks with a hint of modern practicality.
Apart from the customizable screens and displays, the new E-Class passenger space is also filled with a variety of lighting effects utilizing LED technology. There are about 64 colors to choose from, ranging from places like the rear footwell, the storage bins, and even the overhead compartments. This makes for a more soothing and personalized cabin atmosphere.
ADVERTISEMENT - CONTINUE READING BELOW ↓
At launch, the new E-Class can be had in either the E200 with a 2.0-liter gasoline motor good for 184hp and 300Nm, or the E220D with a 2.0-liter diesel lump rated at 195hp and 400Nm. Potential owners will likewise be given a choice of the E350D (with a 3.0-liter diesel worth 258hp and 620Nm) or the E350e hybrid model (with a 2.0-liter gasoline engine and an electric motor for a combined 279hp and 600Nm). All engines feature start/stop technology and are paired with the 9G-Tronic nine-speed automatic gearbox.
After all the teasers, the car is finally out of the bag. Will the vehicle deliver with its traditional style and tech-heavy package? If the E-Class's track record is any indication, the answer should be a resounding yes.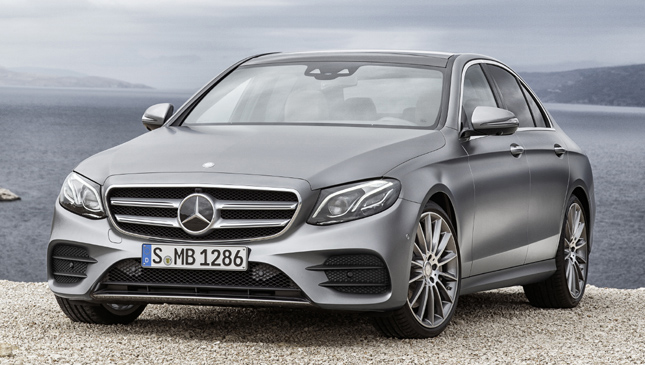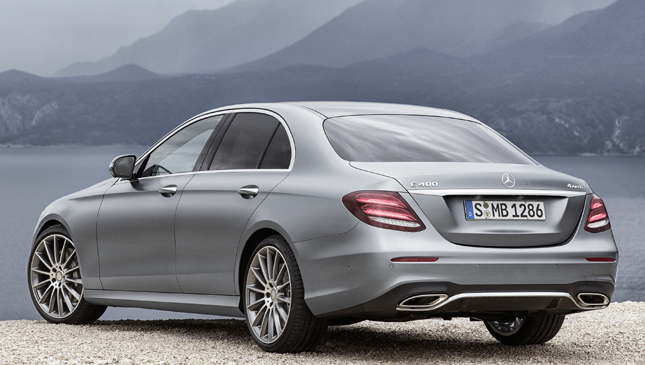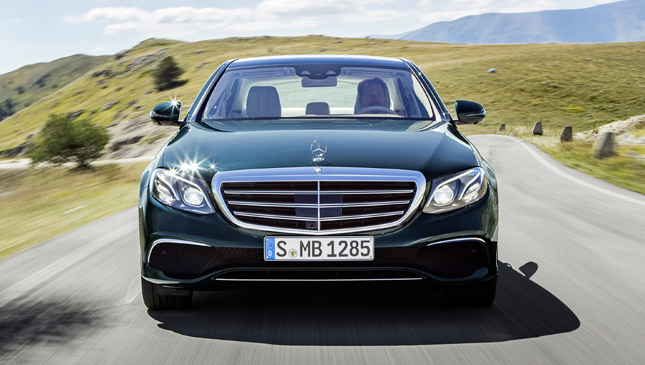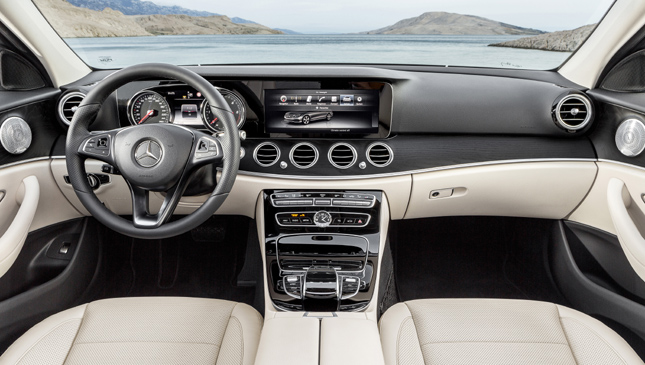 ADVERTISEMENT - CONTINUE READING BELOW ↓