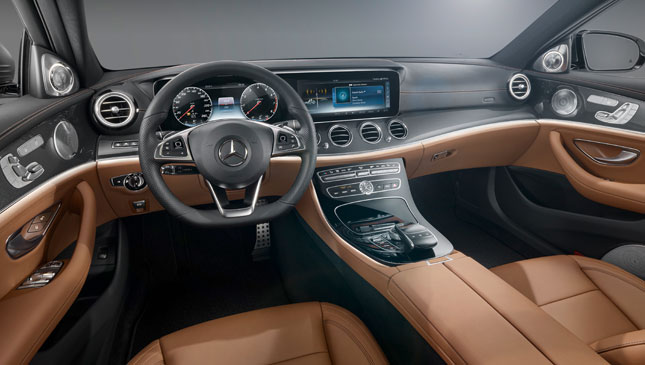 The midsize E-Class has long been a favorite in the Mercedes-Benz product line. Its balanced formula of luxury and everyday practicality has made it a staple for many executives, hotel fleets, and even cab companies (in Germany).
And even back in the day, when high-tech gadgets weren't part of the automotive landscape, the E-Class boasted a comfy interior that likewise had a lot of gear to make one feel in control. Mercedes hopes to continue this tradition by giving us a glimpse of the interior of the upcoming 2016 E-Class.
The signature round air vents are very much present in this iteration, just as they were in previous models like the vaunted W123 of the late '70s to early '80s. But what really brings this new E-Class to the future is the use of a dual, high-resolution display. Each of these screens isn't a smallish dark-lit panel that you squint into. Rather, they're large 12.3-inch interfaces that house a number of features. The one located right in front of the driver shows the car's instrumentation, and this can be configured to suit one's driving style and mood. One can opt to go for Classic, Sport or Progressive. Each choice changes the look and feel of the gauges and the overall demeanor.
ADVERTISEMENT - CONTINUE READING BELOW ↓
The other screen can be used to view the Command Online menu. This shows various car functions, social media feeds, and navigation. Both the left and right screens are seamlessly integrated by a flat glass panel for that classy touch. The right display can even give off a mood-inducing ambient lighting effect.
As if the large dual screens aren't awe-inspiring enough, the new E-Class will be the first car to incorporate touch-sensitive buttons on the steering wheel. Unlike traditional switches, these buttons are operated just like your smartphone's interface. This means you swipe up or down, depending on your command. Apart from this, the same TouchPad controller found on the C-Class is seen on the new E-Class's center console. This allows various controls to be used, via single or multiple hand and finger gestures. Of course, the Command and Linguatronic controller and voice-activated functions are there for those who want to use the more traditional methods.
ADVERTISEMENT - CONTINUE READING BELOW ↓
Recommended Videos
The new 2016 Mercedes-Benz E-Class isn't out yet, but already it looks like it will once again change the automotive landscape. Expect to see the car make its world premiere early next year.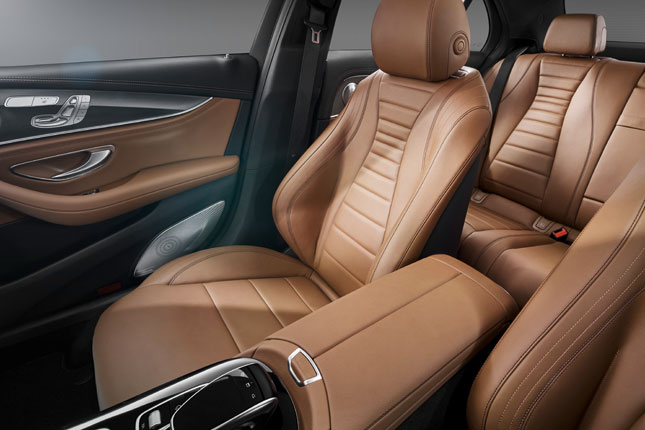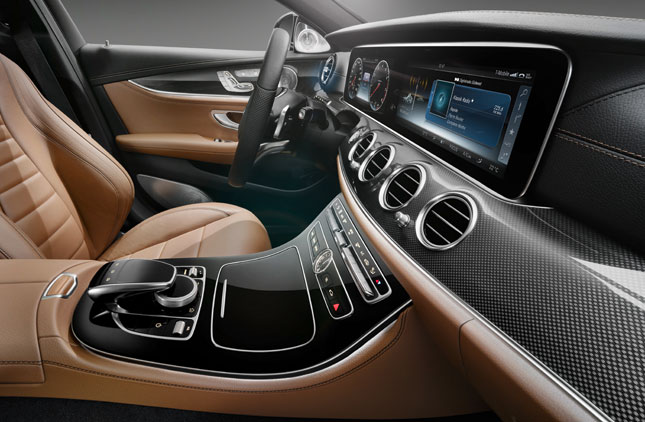 ADVERTISEMENT - CONTINUE READING BELOW ↓