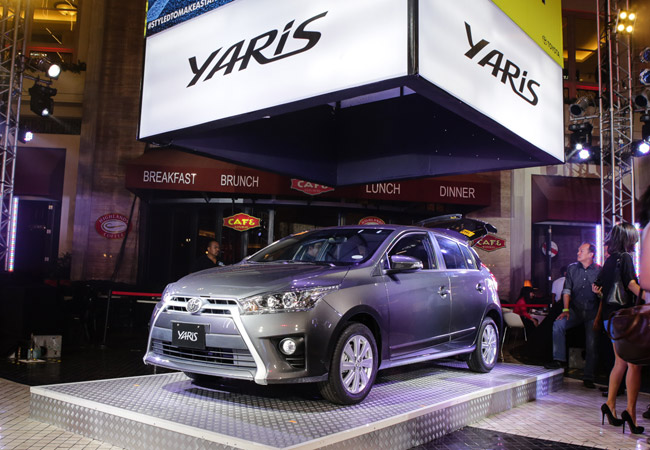 If there's one car company that knows how to party, it's definitely Toyota Motor Philippines. If you were the undisputed leader in your industry and got the Triple Crown (most passenger cars sold, most commercial vehicles sold, and most total vehicles sold) in 12 straight years, you'd be chugging down bottles of single-malt whiskey, too.
Well, that's exactly what TMP did when it launched the all-new Yaris subcompact hatchback earlier this week. After presenting the new model to the media in the second-floor activity area of Resorts World, Toyota secured the entire Republiq Club to show its appreciation to its guests, handing out copious amounts of alcohol in a clear demonstration of market supremacy.
On this night, one thing was clear: Toyota would pummel the competition with more (and often better) products. The new Yaris just happened to be the latest of these. We've barely gotten out of March and the company has already introduced four new vehicles: the Corolla Altis, the face-lifted Innova, the Wigo and the Yaris. What the Japanese automaker wants to happen is this: When you saunter into one of its showrooms, you will be presented with such a barrage of choices that you will have a difficult time walking away empty-handed.
ADVERTISEMENT - CONTINUE READING BELOW ↓
The new Yaris seems to have the usual ingredients necessary to ensure the aforementioned strategy isn't disrupted: above-average styling, class-leading features, value for money, fuel-efficient engines and, of course, the Toyota badge (which practically guarantees reliable after-sales service and good resale value).
The five-door Yaris hatch can be had with either a 1.3-liter or a 1.5-liter four-cylinder VVT-i gasoline engine. The 106hp 1.5-liter unit is mated to a four-speed automatic gearbox, while the 84hp 1.3-liter mill offers a pick between a four-speed automatic and a five-speed manual transmission.
The addition of the smaller 1.3-liter engine will no doubt draw more customers to the Yaris, whose previous model was sold in our market only with 1.5-liter propulsion.
The all-new Yaris is being retailed by TMP in three variants, all with the same 15-inch alloy wheels, fabric seats, analog gauges, CD/MP3/USB/AUX four-speaker audio system, dual airbags, antilock brakes, and security alarm system, among other things. The range-topping 1.5G AT sells for P845,000, the 1.3E AT is priced at P755,000, and the 1.3E MT goes for P720,000.
ADVERTISEMENT - CONTINUE READING BELOW ↓
Recommended Videos
Because the Yaris is aimed at a young market, seven youthful body colors are at one's disposal: Freedom White, Thermalyte, Frozen Blue Mica Metallic, Gray Metallic, Attitude Black, Red Mica Metallic and Orange Mica Metallic.
At the launch party, a Yaris unit kitted out in TRD accessories was sitting elegantly in the foyer of Republiq. No pricing was provided by Toyota for the bodykit, but the company promised to pass it on once available.
Needless to say, the Yaris will not achieve Vios-like numbers, but it will manage significant digits. Significant enough, in fact, for Toyota to keep pouring Glenlivet whiskey into our Scotch glass.
Photos by Dairy Darilag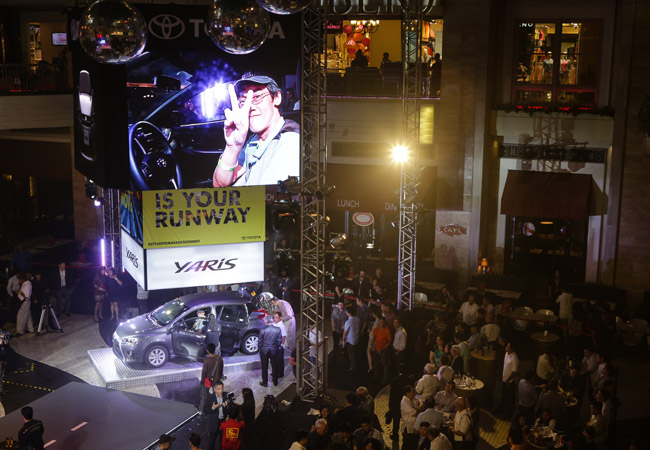 ADVERTISEMENT - CONTINUE READING BELOW ↓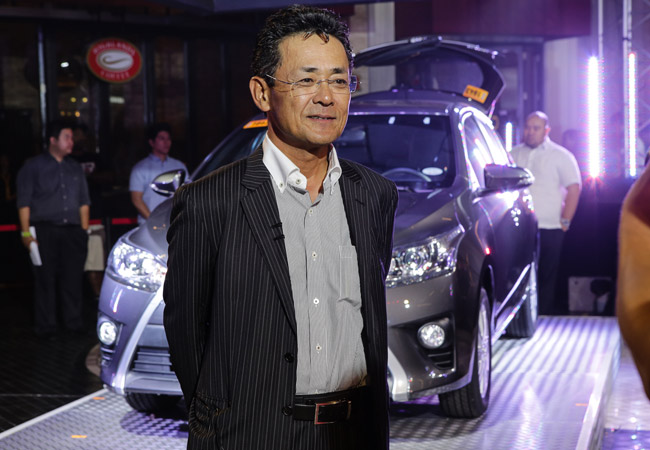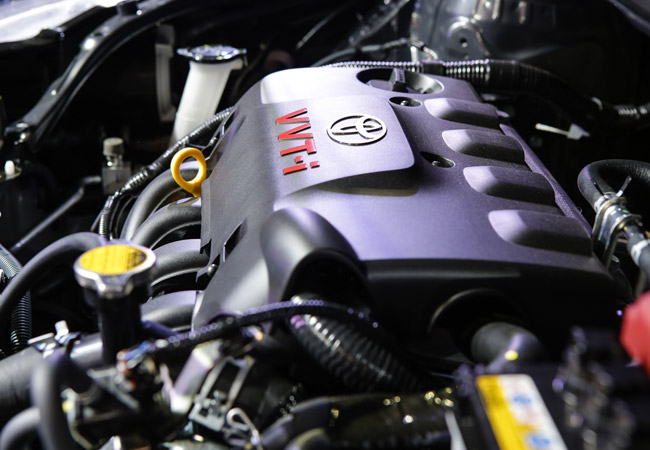 ADVERTISEMENT - CONTINUE READING BELOW ↓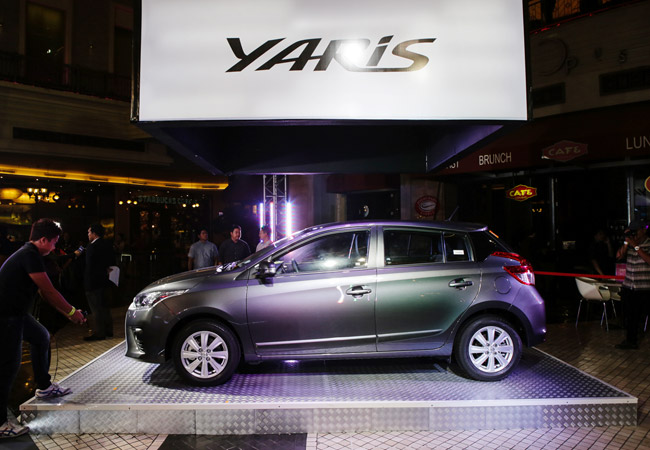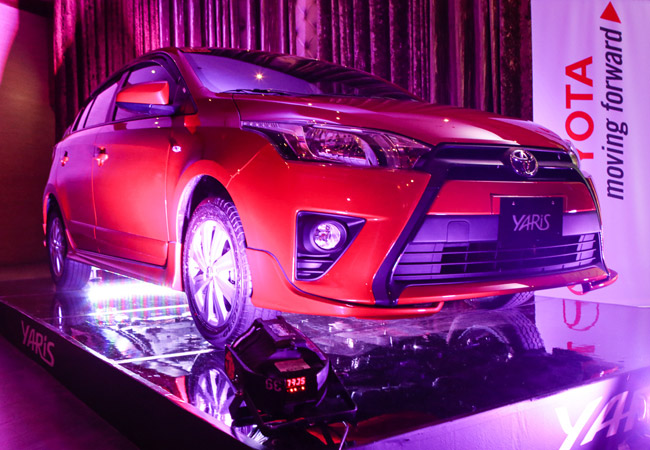 ADVERTISEMENT - CONTINUE READING BELOW ↓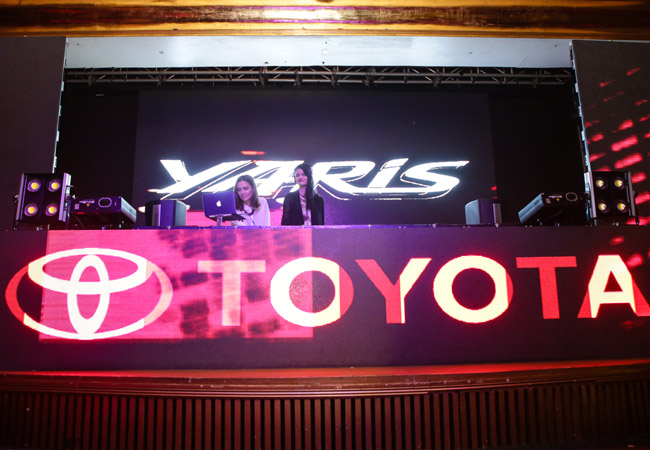 ADVERTISEMENT - CONTINUE READING BELOW ↓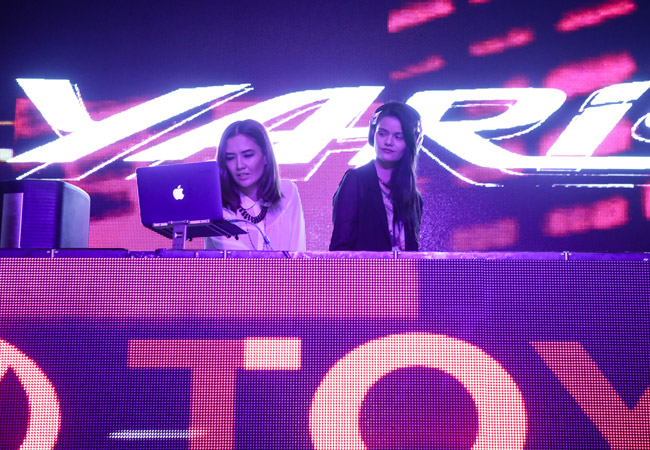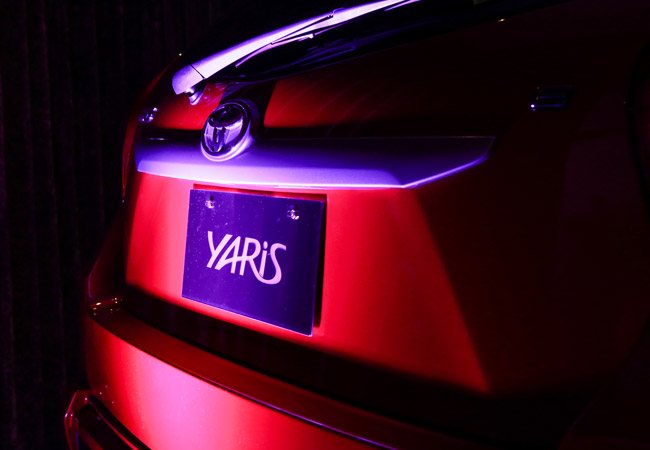 ADVERTISEMENT - CONTINUE READING BELOW ↓