Audi doesn't specify exactly when you'll be able to summon this AI:ME self-driving city car to pick you up from the supermarket, probably because our autonomous promised land is constantly slipping further into the future. However, it does paint a very clear picture of what its autonomous version of the Audi A3 will look like, once technology and legislation catches up.
Unlike the 2017 AIcon concept (AI is Audi's autonomous sub-brand), which focused on long-range journeys and ditched the steering wheel altogether for level 5 autonomy, the AI:ME is aimed specifically at urban driving. It's level 4, so equipped to handle hands-off driving in designated parts of cities, but it has a steering wheel and pedals to hand back control elsewhere. It's rear-wheel-drive, all-electric with a 65kWh battery and has 168hp at its disposal. But all this is inconsequential, says Audi, because when a computer is taking care of the driving, it's the interior ambience and functionality that matter.
ADVERTISEMENT - CONTINUE READING BELOW ↓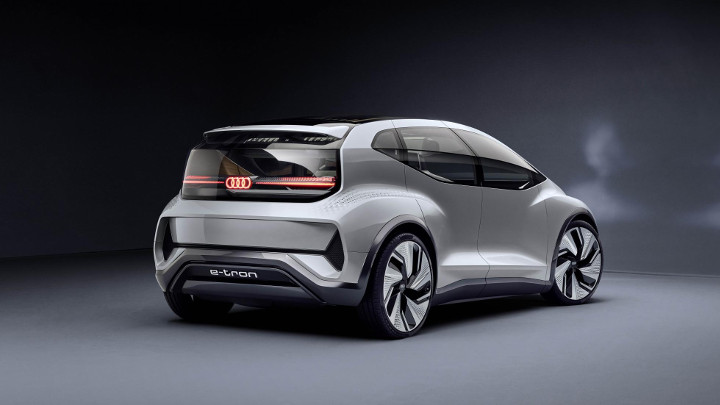 ADVERTISEMENT - CONTINUE READING BELOW ↓
Recommended Videos
First of all, it's big. Bigger than an A3 despite the same footprint on the road—you can thank shorter overhangs and a longer wheelbase for that. It has magnetic cupholders and plate holders so you enjoy a meal on the move...using metal crockery stolen from a prison canteen. Feel a food coma coming on? Stretch out using the footrests under the dash, and just stare at the actual plants growing from the "pergola" in the back.
ADVERTISEMENT - CONTINUE READING BELOW ↓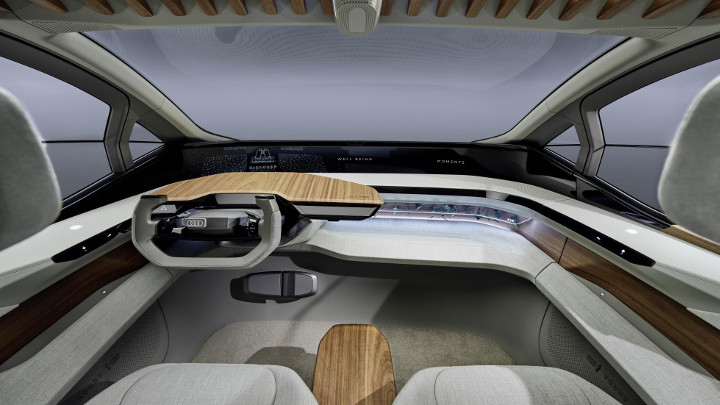 Snoozing shouldn't be a problem, thanks to noise-cancellation tech through the speakers, or if you need entertaining, don a pair of VR goggles to watch a movie, browse the Internet, or transplant the car into an interactive fantasy landscape—such as the slopes of an erupting volcano, or a field of daisies, depending on your danger threshold.
ADVERTISEMENT - CONTINUE READING BELOW ↓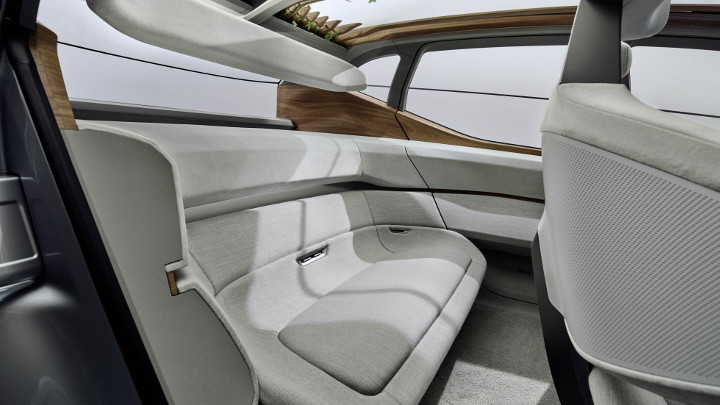 From the outside, 23-inch wheels and rear-hinged doors offset mini-MPV proportions, while LED lights that stretch right over the wheel arches warn pedestrians of your imminent arrival. It can even project images onto the road or surrounding walls, to let an old lady cross the road.
Audi knows that once cars become our self-operating slaves, customers are unlikely to own one outright, relying on ride-share apps instead. The advantage of that is you'll be able to pre-configure your destination, lighting, and entertainment demands before the car rocks up, and best of all, there's no need to find a parking space when you arrive—the car will toddle off back to the depot on its own. Welcome to a world where Audi does Uber...problem is, we haven't the foggiest when it'll happen.
ADVERTISEMENT - CONTINUE READING BELOW ↓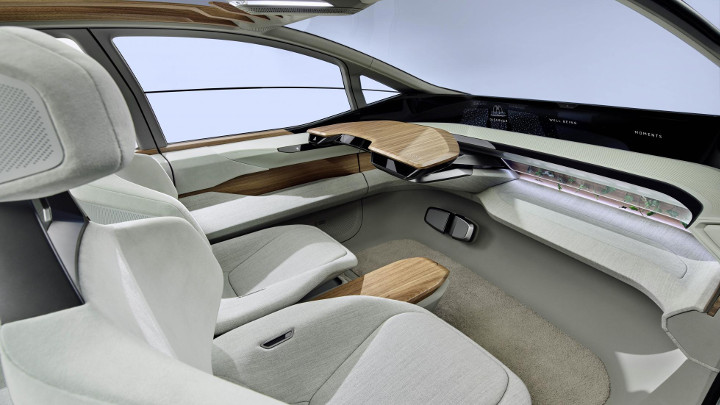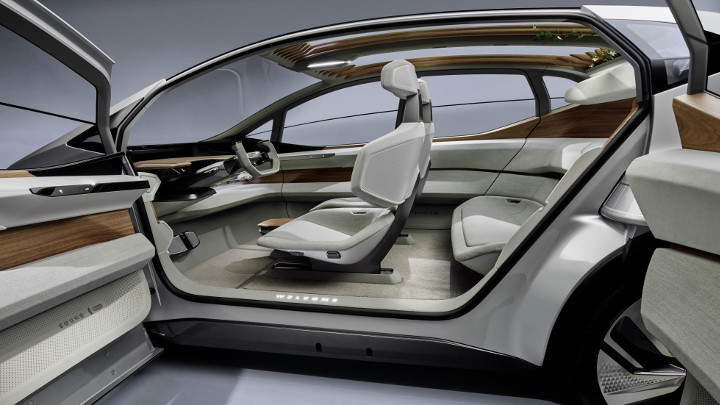 ADVERTISEMENT - CONTINUE READING BELOW ↓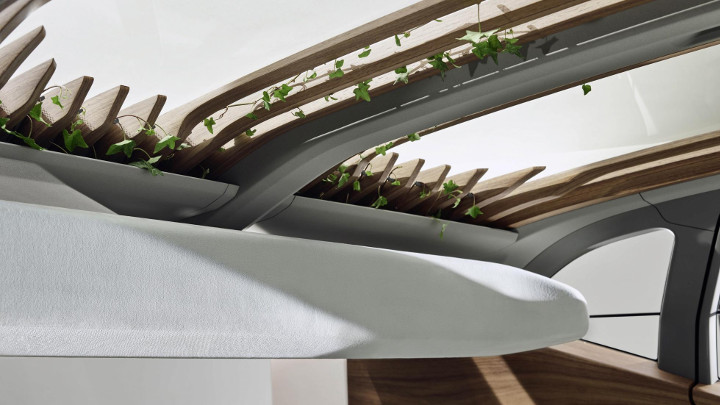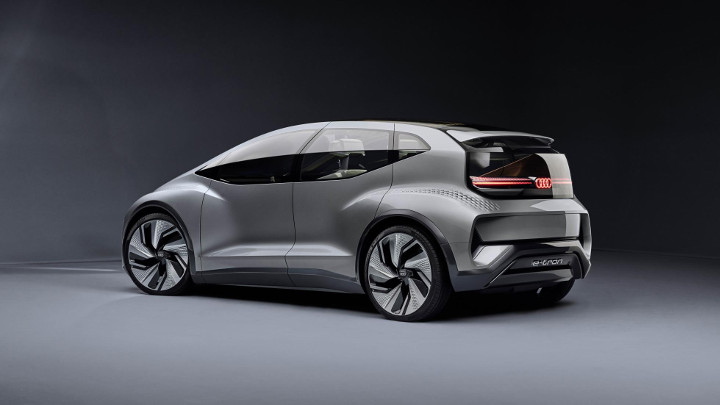 ADVERTISEMENT - CONTINUE READING BELOW ↓
NOTE: This article first appeared on TopGear.com. Minor edits have been made.