Audi hasn't just brought the RS6 and RS7 to this week's Frankfurt Motor Show—this weird-looking off-road thing is on display too.
It's called the AI:Trail, and it's the fourth car in Audi's series of AI-branded autonomous concepts. The first, the A8-sized luxury Aicon, was revealed at Frankfurt two years ago. Then came the AI:RACE (then called the PB18) electric supercar at Pebble Beach in 2018, and most recently the AI:ME, a city-car shown at this year's Shanghai Motor Show.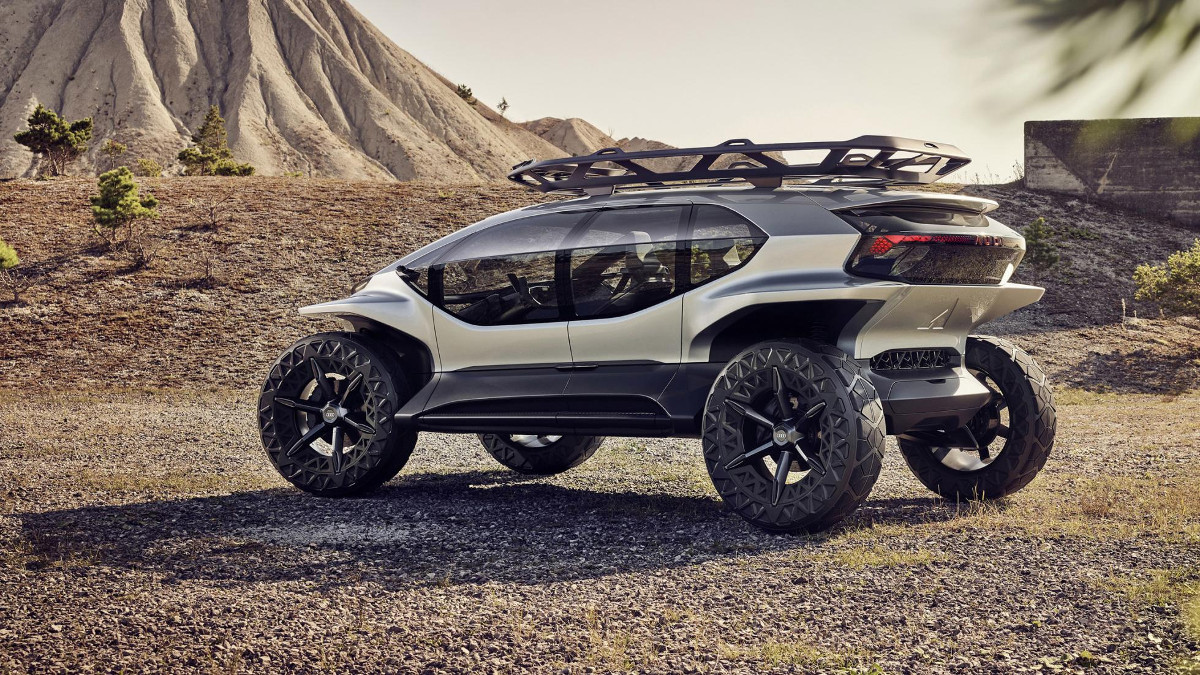 And now we have the AI:Trail—an electric, autonomous, off-road thing. The 4.15-meter long, 2.15-meter wide concept has 34cm of ground clearance, and can ford rivers half a meter deep. The 22-inch wheels (shod with 850mm tires) each get their own electric motor, giving precisely-controlled all-wheel drive and 430hp/1,001Nm of torque. On-road, it should be able to travel 400km to 480km between charges, while the additional power needed for hardcore off-roading means in such situations, range is limited to 249km.
ADVERTISEMENT - CONTINUE READING BELOW ↓
On paved surfaces, you're assisted by Level 4 autonomy (full autonomy but only in certain situations, such as in towns or on highways). Off-roading requires a conventional steering wheel and pedals, though. There's lots of glass for good visibility—at night this is aided by a fleet of drones that fly ahead of the car to illuminate its path (hence the lack of headlights).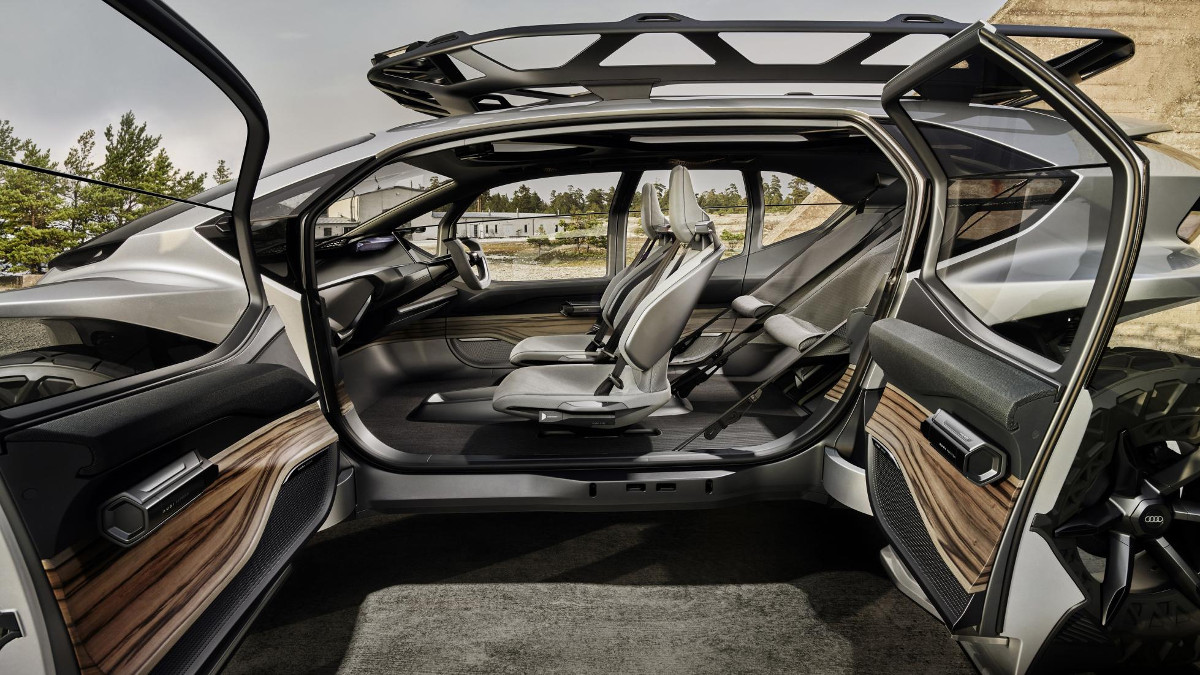 Audi says these AI concepts "embody an entirely new mobility concept for the brand." It claims that in the future, you'll be able to order one from an "on-demand vehicle pool"—the Trail if you're going overlanding, the Aicon if you're planning a cross-country road-trip or the Race if you just want a bit of fun, for example. The vehicles will be leased to the customer for a short period of time, and customised to their requirements as far as possible—to the degree the seating position and interior temperature will be set to your preferences before delivery.
ADVERTISEMENT - CONTINUE READING BELOW ↓
Recommended Videos
We think the Trail is pretty cool. Should we be ashamed?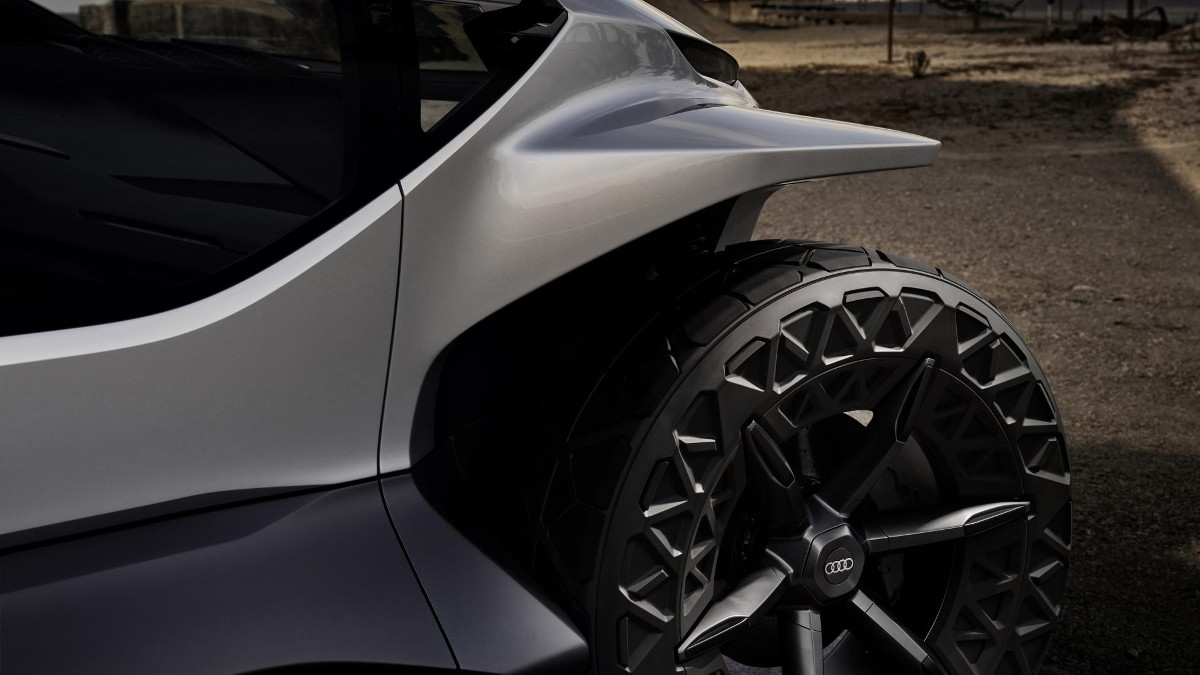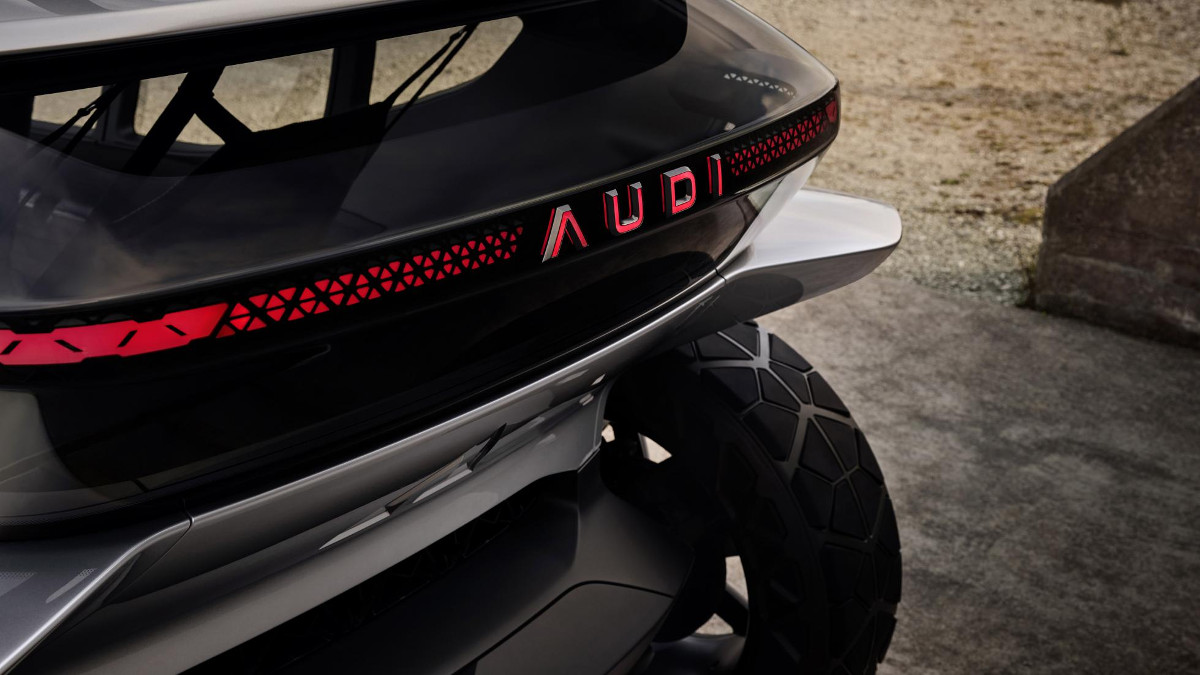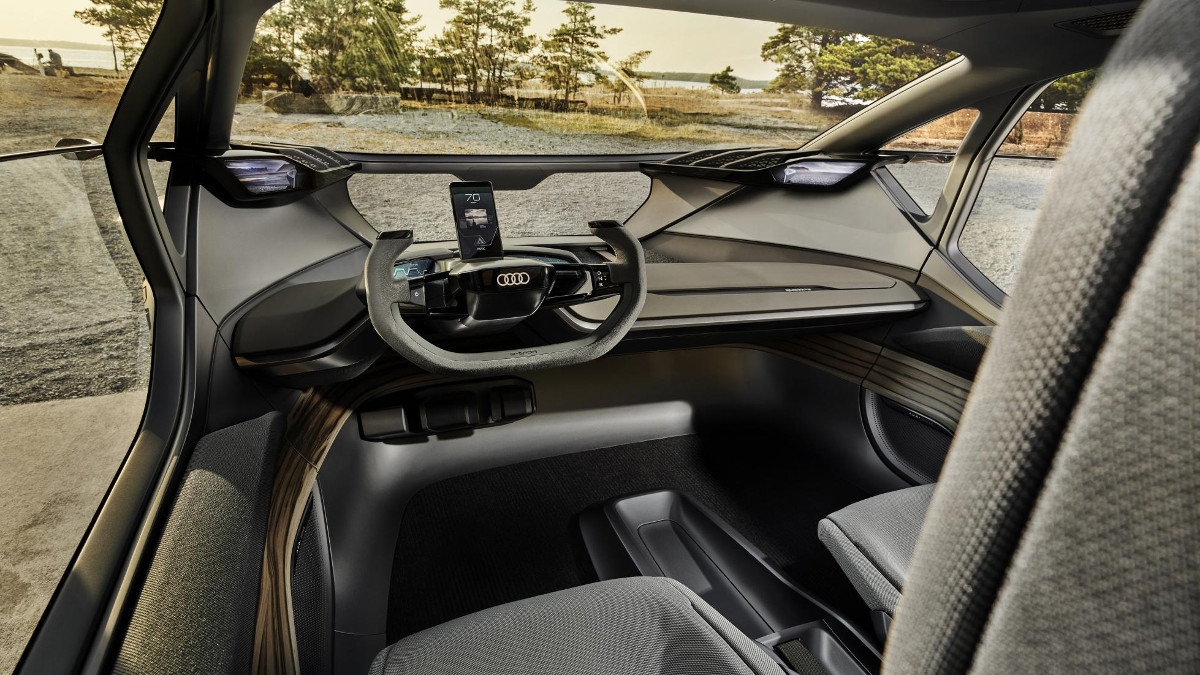 ADVERTISEMENT - CONTINUE READING BELOW ↓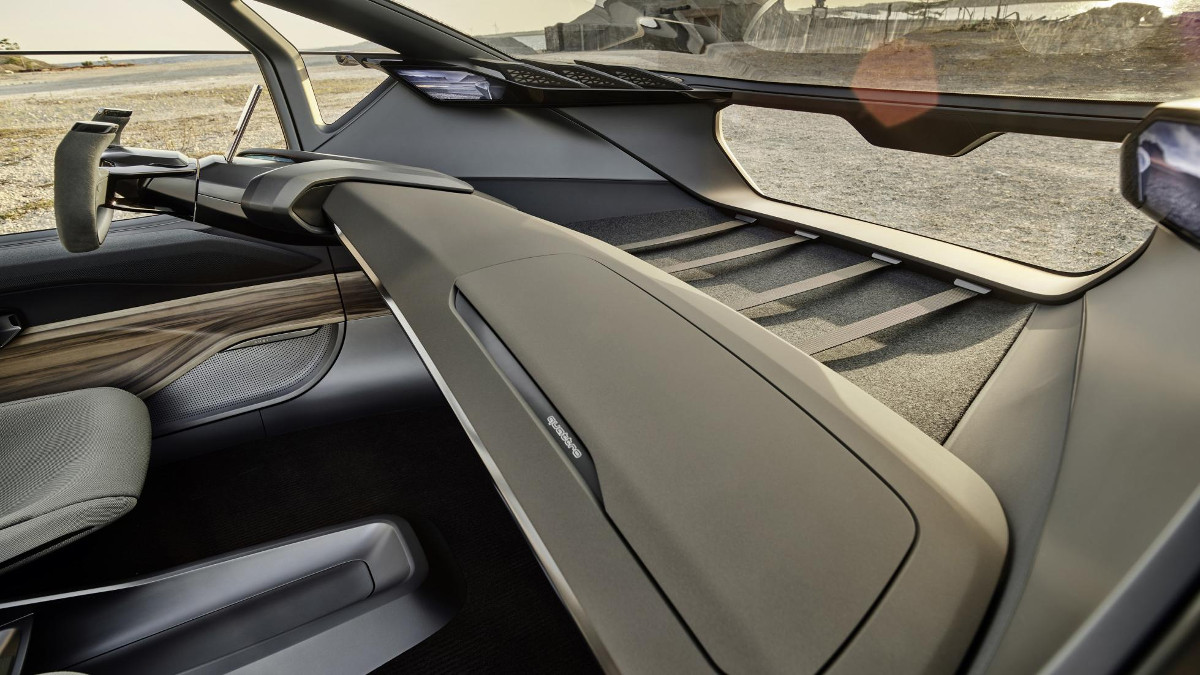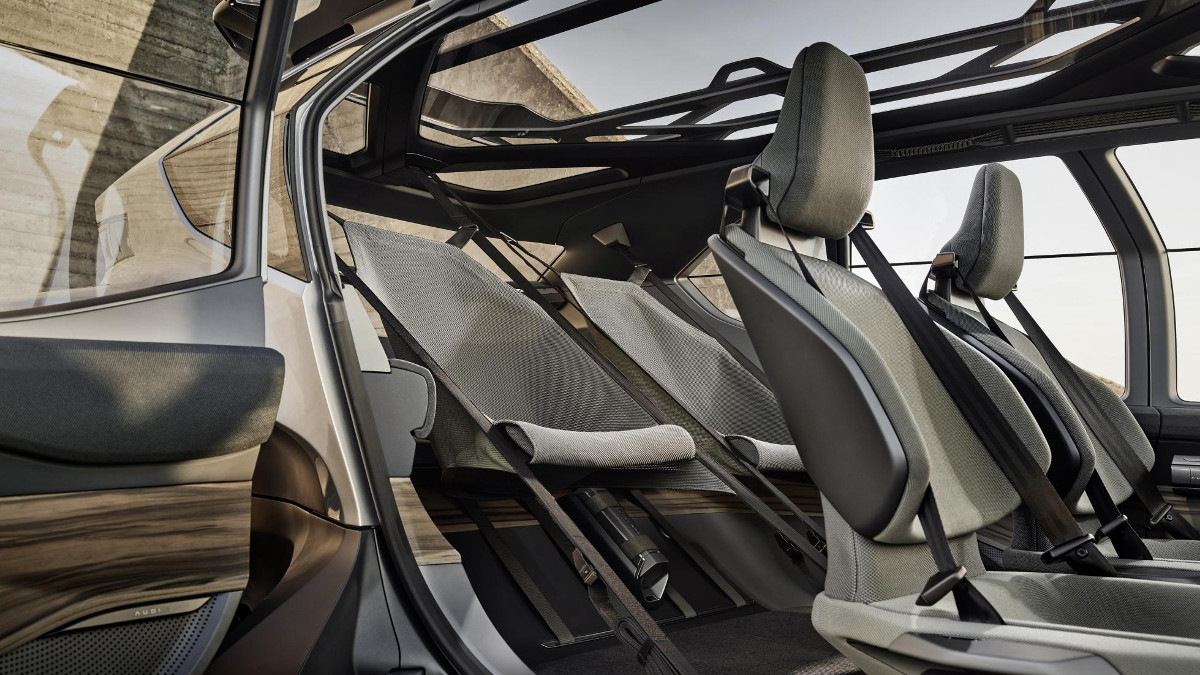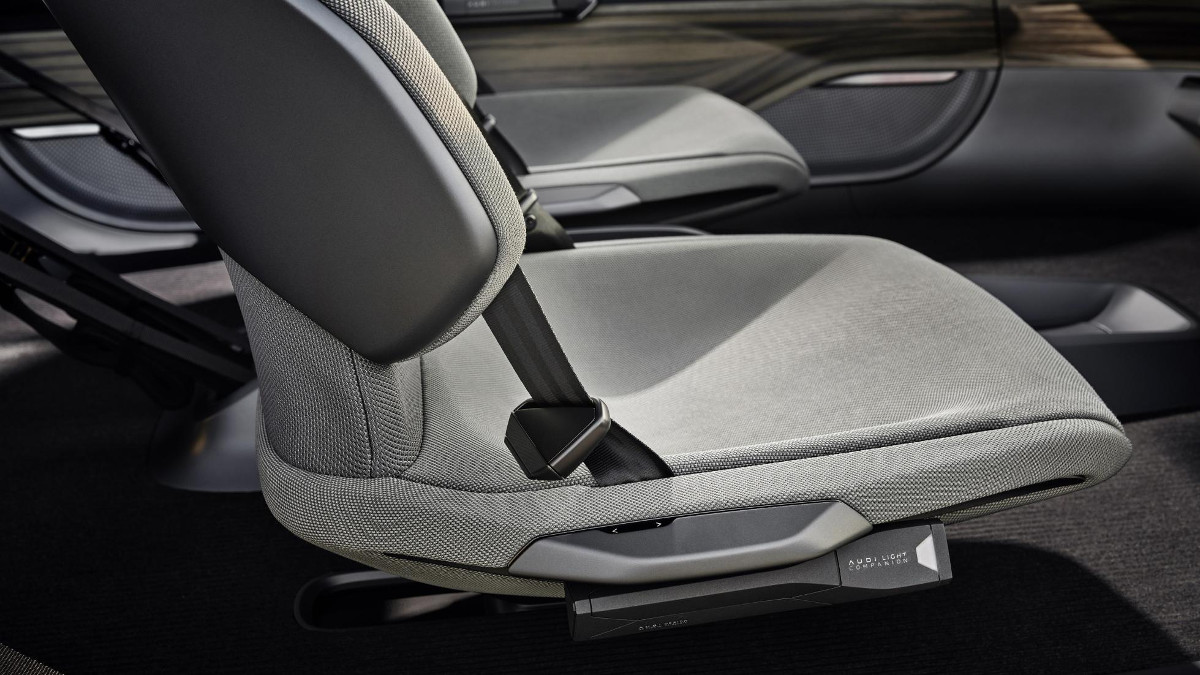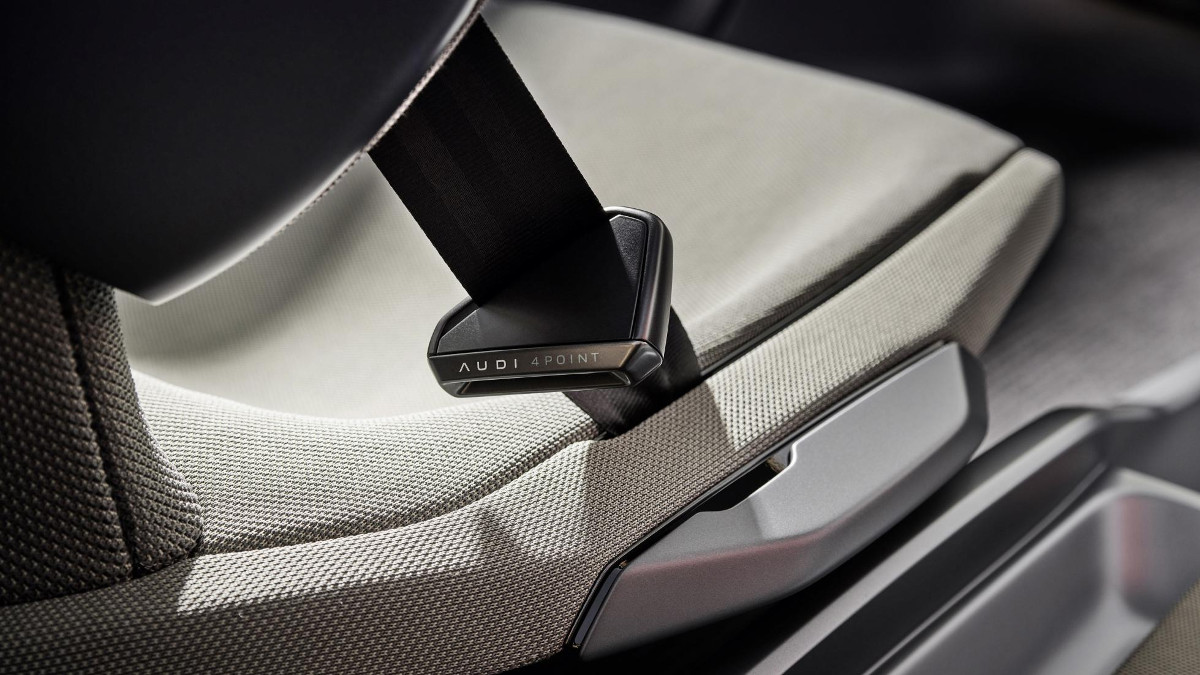 ADVERTISEMENT - CONTINUE READING BELOW ↓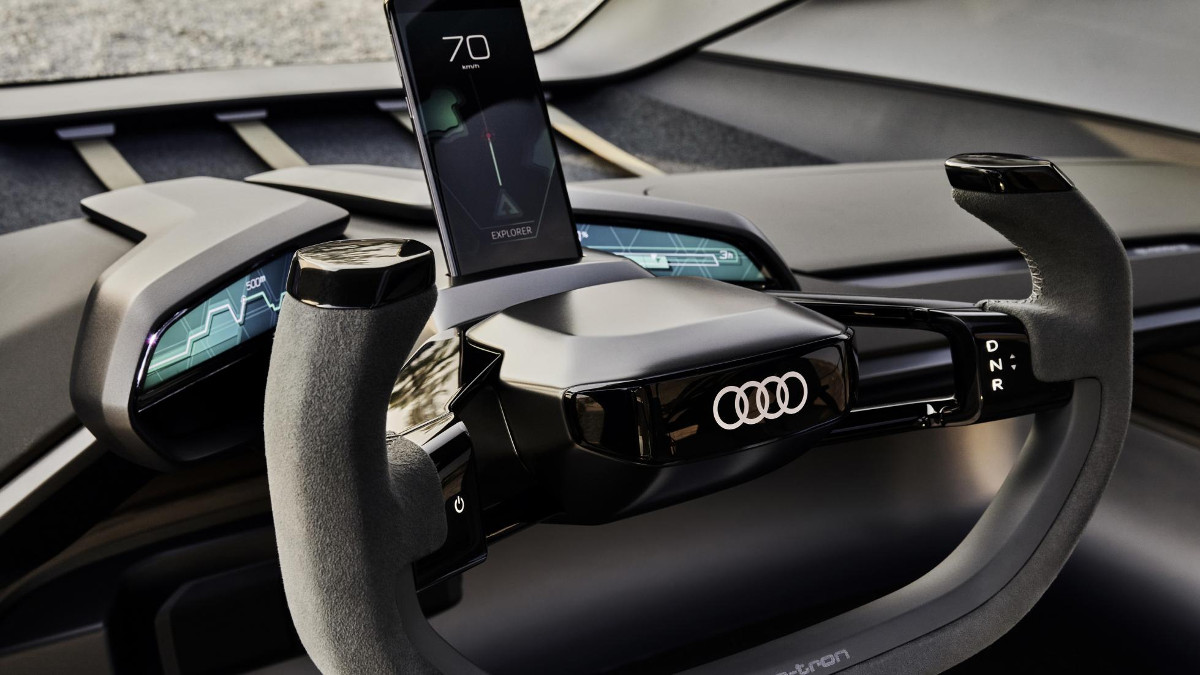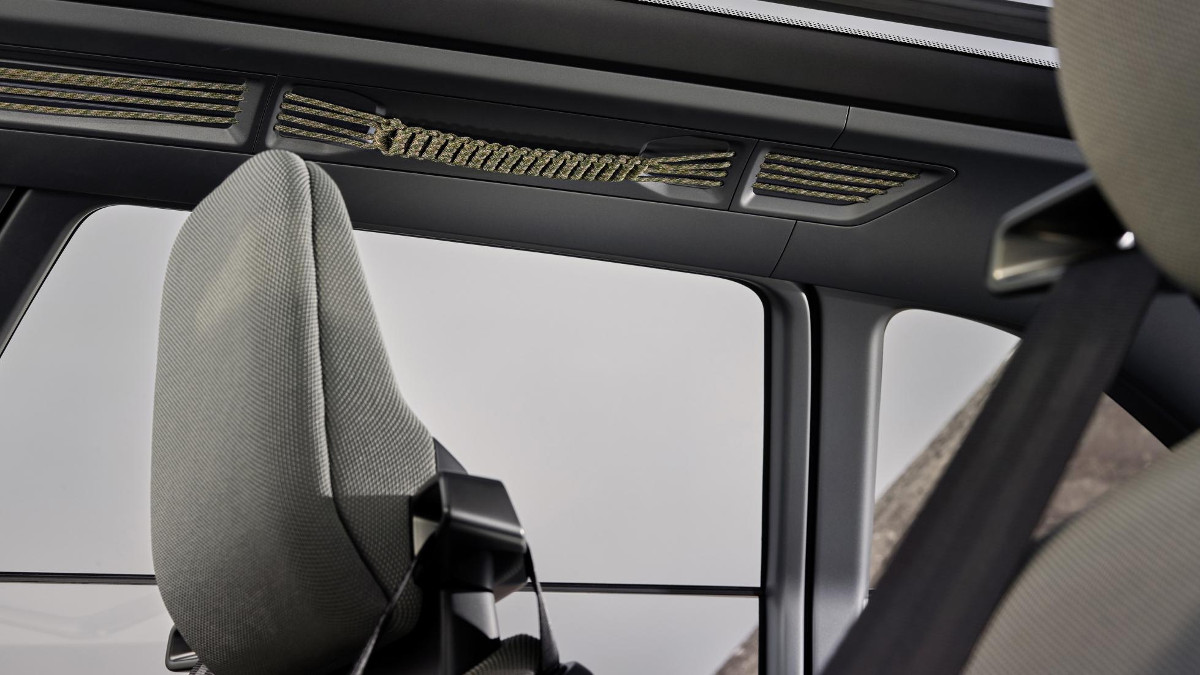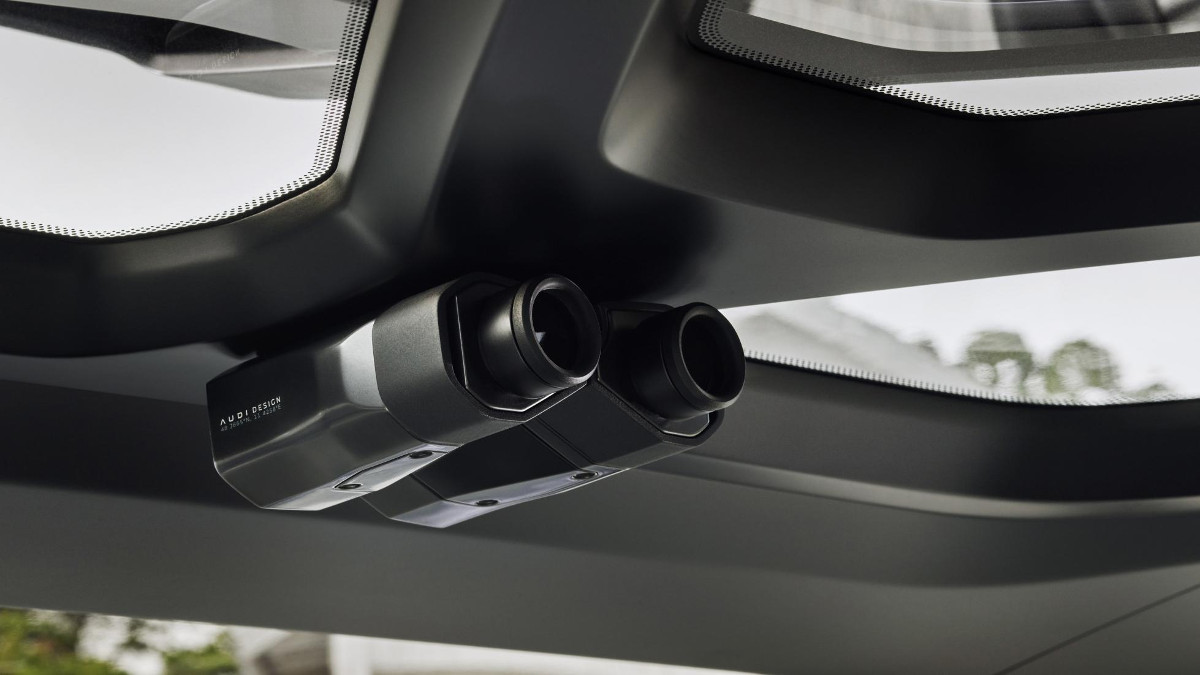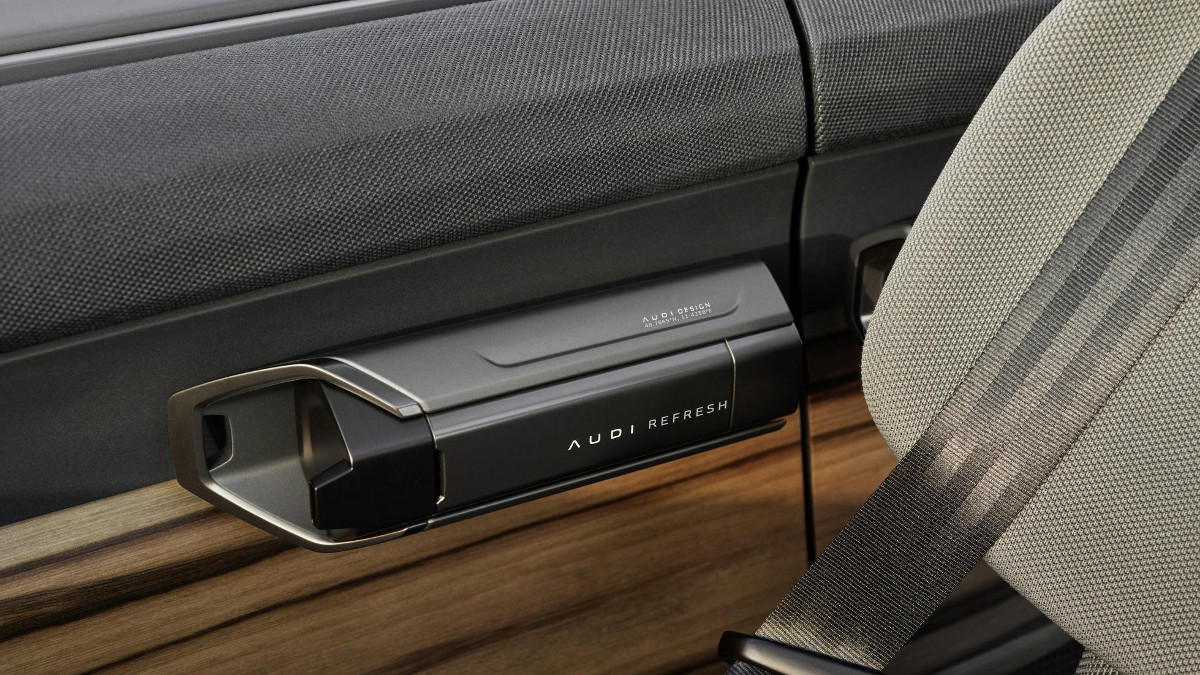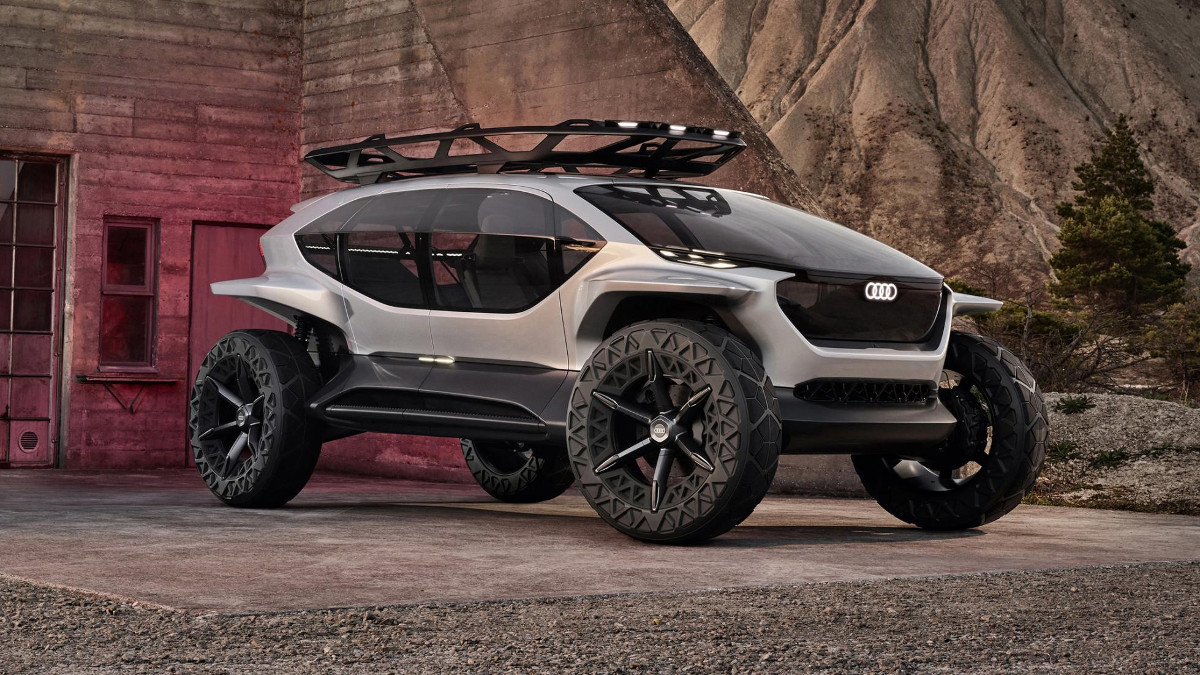 ADVERTISEMENT - CONTINUE READING BELOW ↓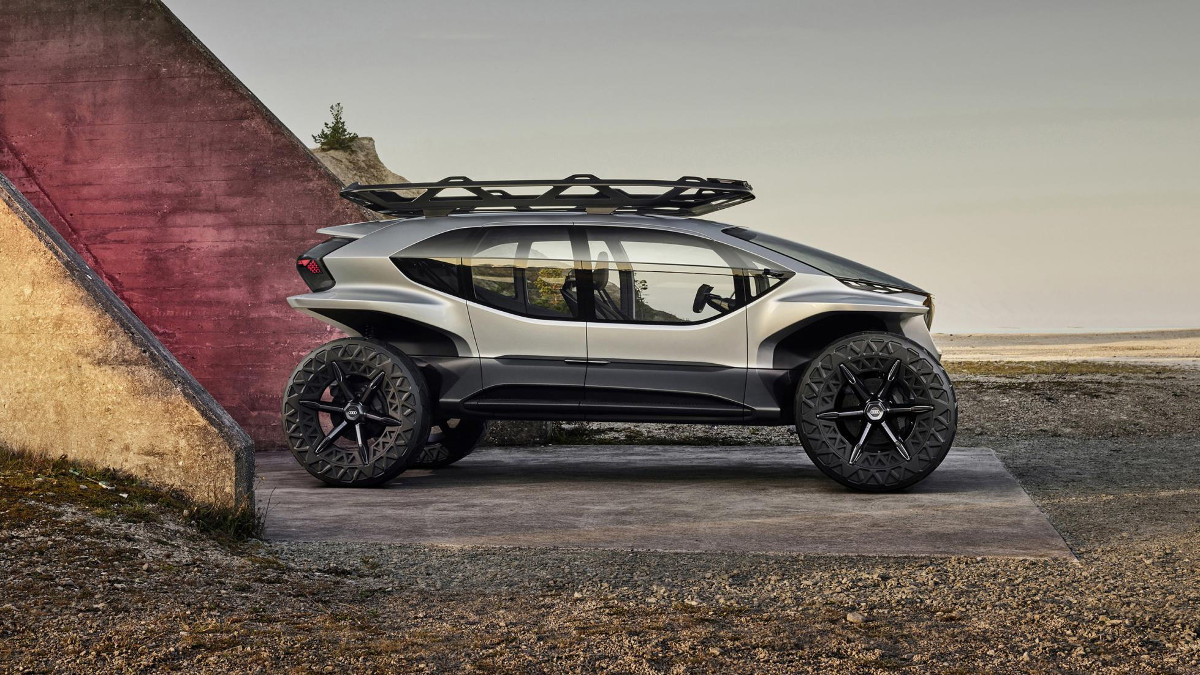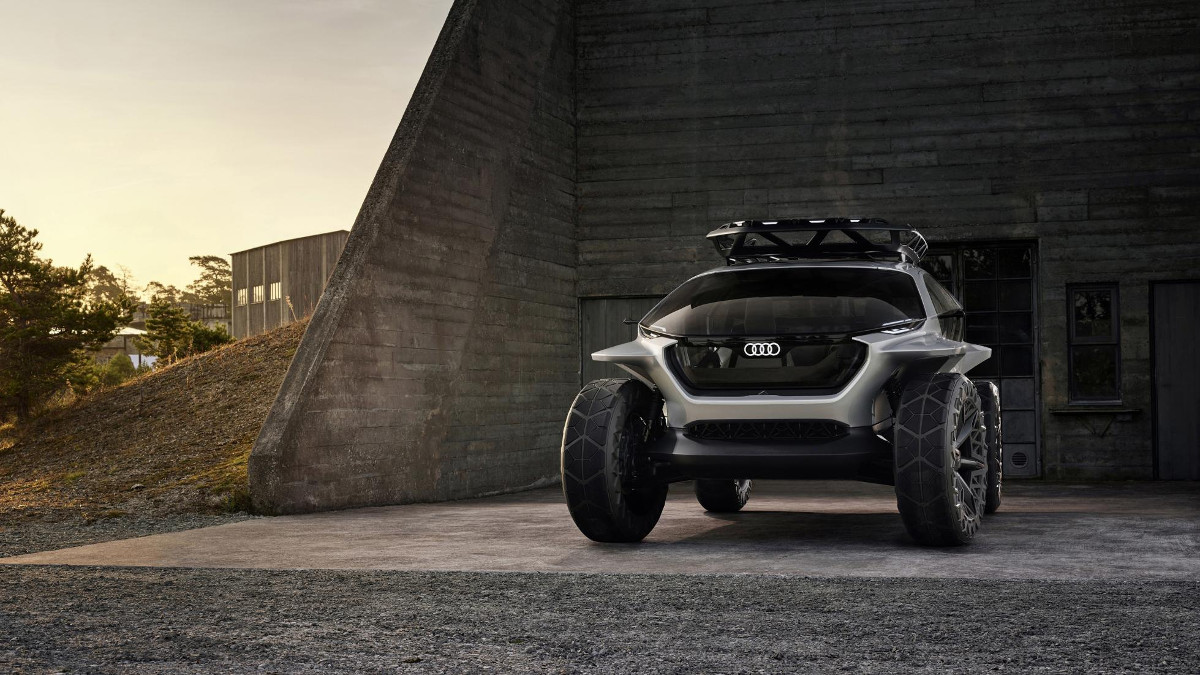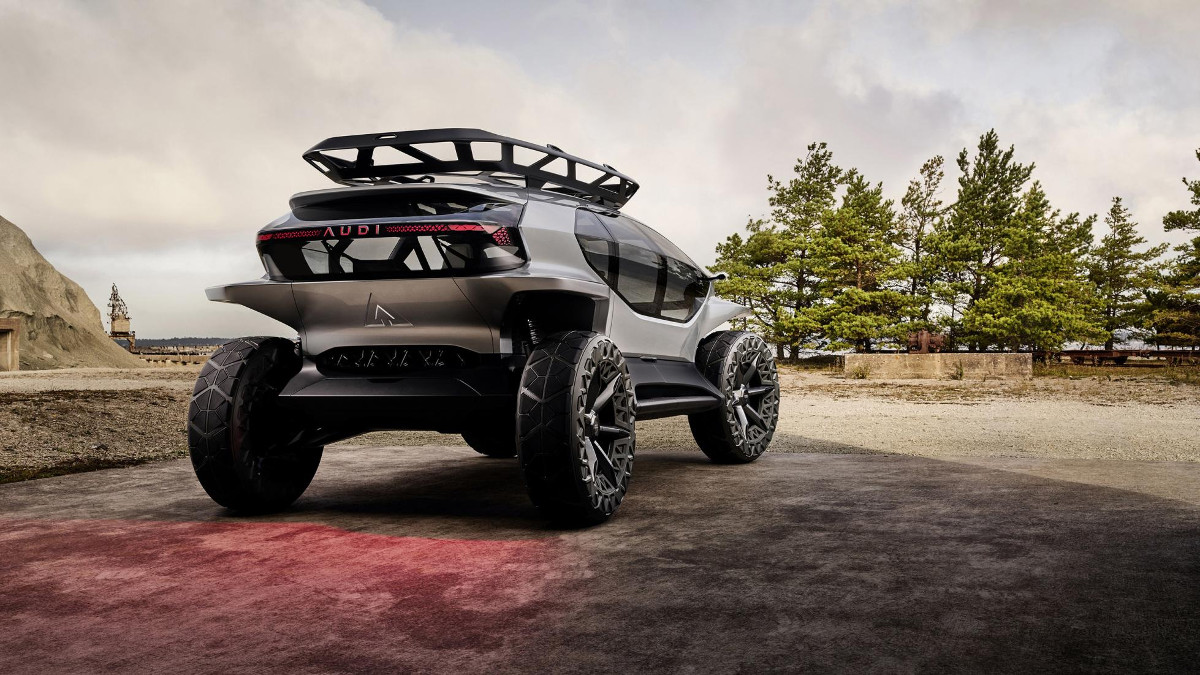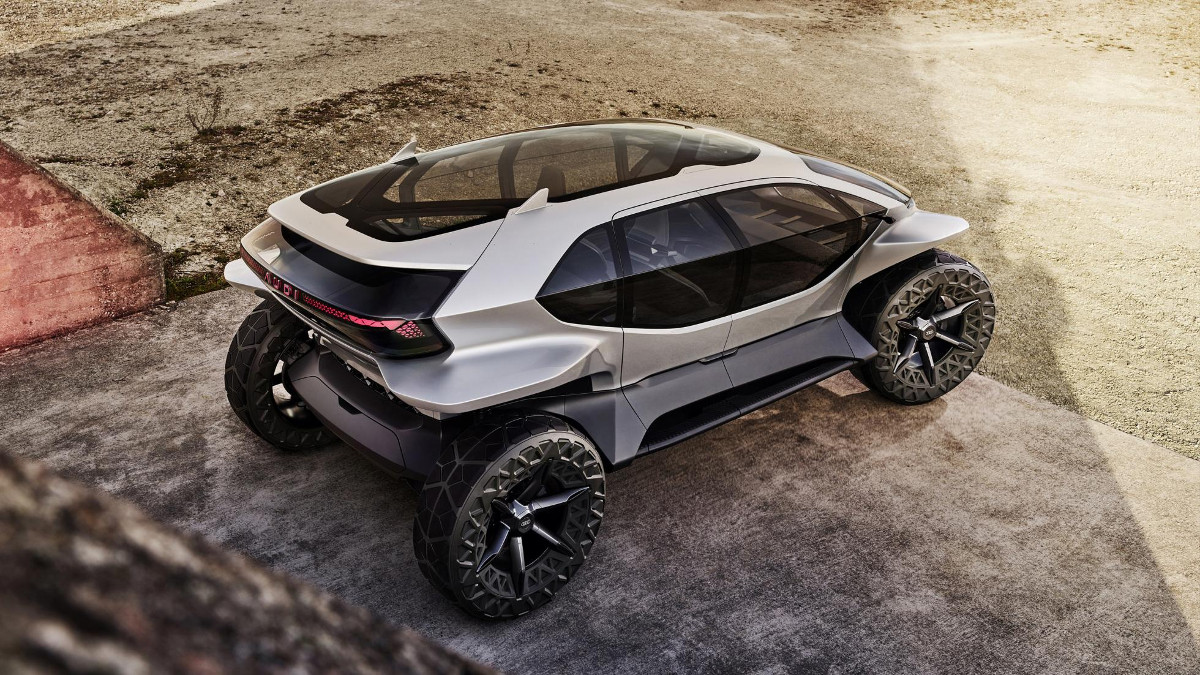 NOTE: This article first appeared on TopGear.com. Minor edits have been made.