Promising EV startup Canoo is making headlines again. The last time we featured it, the brand was showing off its promising MPDV (multi-purpose delivery vehicle). Now, it has revealed its new electric pickup, and boy, is it something else.
It looks as quirky as Canoo's previous offerings. Unlike the MPDV, though, the pickup—which doesn't get a name at this point—is a bit curvy. The front end doesn't have sharp edges, as the shape of the front fascia flows smoothly onto the windshield and the roof.
But the boxy, retro-inspired design cues are still present, with that 'grille' and those T-shaped headlamps. The bulky front bumper and the chunky tires, meanwhile, give the pickup a rugged look.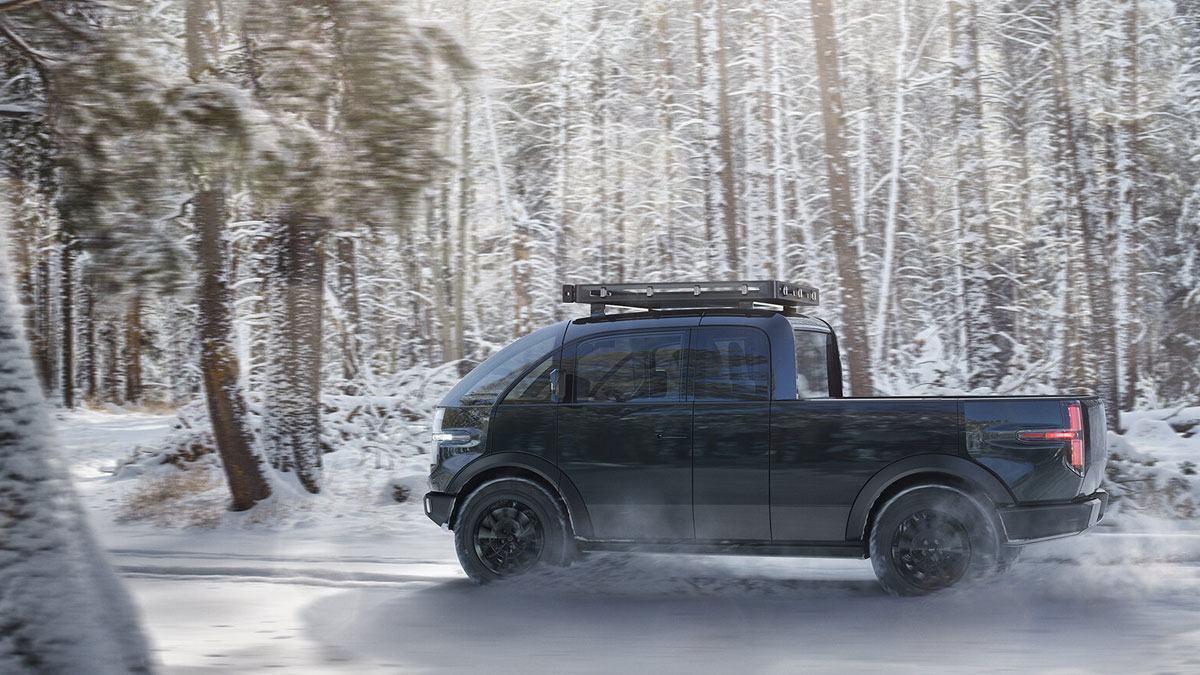 Continue reading below ↓
Recommended Videos
No interior images have been released, so let's talk specs. Canoo says this will be available with dual- or rear-motor setups. With two motors, power output can reach up to 600hp and 745Nm of torque, and maximum range is more than 300km.
The pickup's bed—which measures 1,817mm long and 1,627mm wide—will have a payload capacity of over 800kg. It can also be had with a pull-out extension, in case you need more space to haul cargo. If you're really pressed for storage, a roof rack is an available option, and the retractable side steps and the fold-down worktable up front double as storage bins. A camper shell will also come as an option in case that's what you need.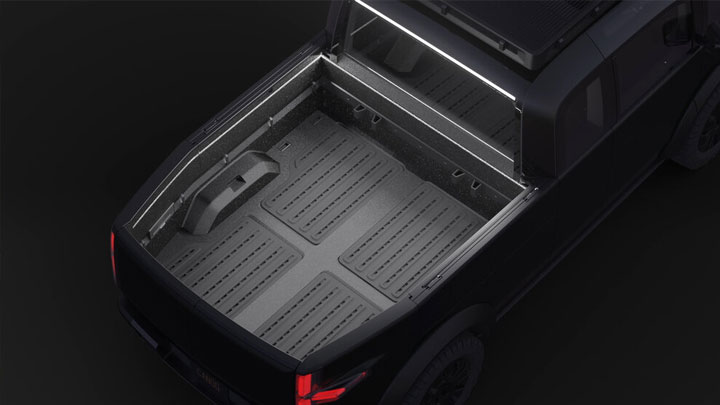 "We are so passionate about building vehicles that can change people's lives," said Canoo executive chairman Tony Aquila. "Our pickup truck is as strong as the toughest trucks out there, and is designed to be exponentially more productive. This truck works for you. We made accessories for people who use trucks—on the job, weekends, adventure. You name it, we did it, because it's your platform and she's bad to the bone."
Canoo will start accepting preorders in the second quarter of 2021, and deliveries are expected to start as early as 2023. Prices and full specifications, meanwhile, will be revealed closer to production.
What do you make of Canoo's electric pickup? Your thoughts in the comments section, please.
More photos of the 
Canoo Electric Pickup: