It's been a busy year at Maranello. Despite global viruses and the like, Ferrari is cranking out new cars at a rate of knots. So after the F8 Spider, the SF90, and the Roma comes this, the Portofino M.
The M stands for Modificata, the Italians' more sensual way of saying 'midlife update.' It's the Portofino being given a boost in performance as a new Mercedes-AMG SL looms on the horizon, and it's all thanks to technology shared with the Roma coupe.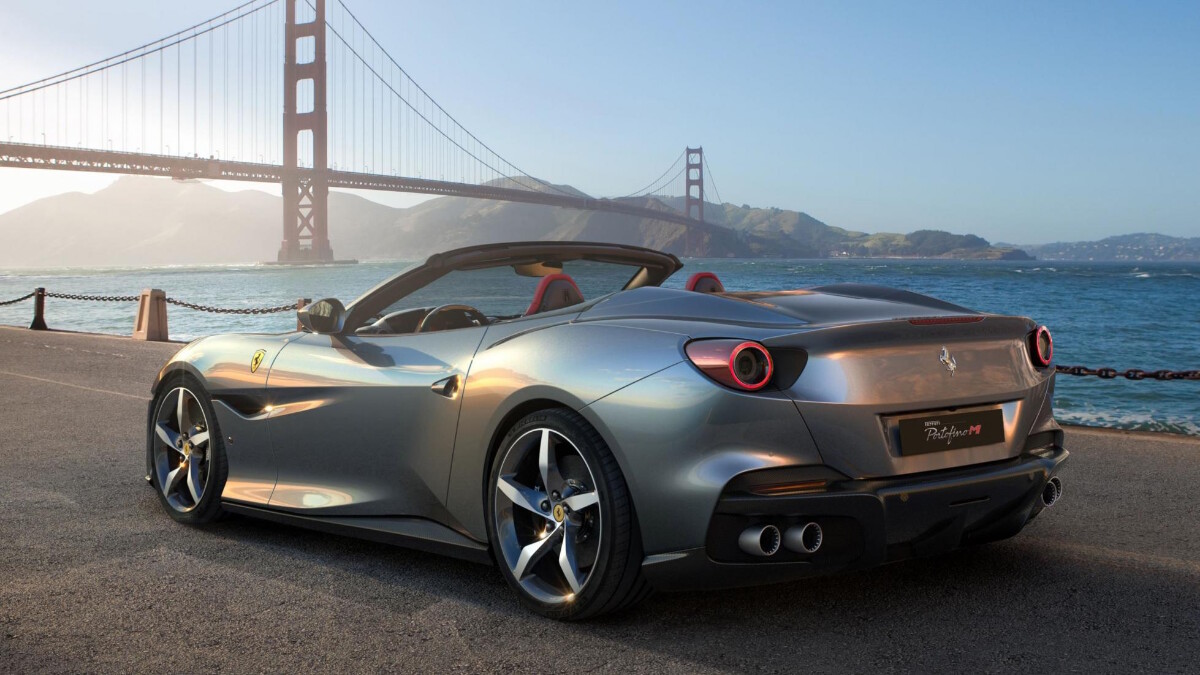 Ferrari's front-engined GT cars now share an engine and gearbox. So, the Portofino's 3.9-liter V8 turbo has been boosted to 612hp (from 592hp), there's a new eight-speed paddle-shift gearbox (replacing a seven-speed unit), and—most notably—the Manettino mode switch on the steering wheel now gets an additional notch: Race.
Continue reading below ↓
Recommended Videos
That's a big deal, because it means Ferrari's open-top car—seen as its slightly soft, entry-level model compared to the mid-engined and V12-powered stuff above—has now altered philosophy a bit. It has used lockdown to bulk up its muscles and return looking newly hench. Rather than sporting a biscuit belly like, um, some of us.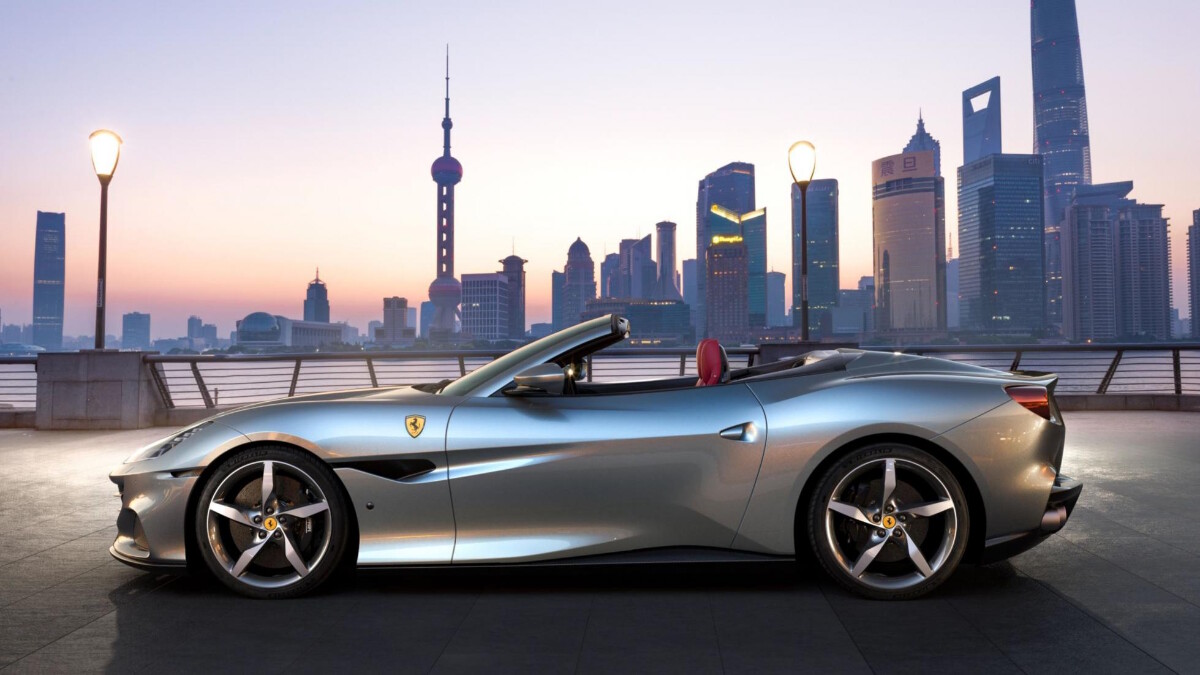 This is reflected by its tweaked exterior design, which is more assertive than before largely thanks to new bumpers. Or, to quote some design speak, "there is a sense of harmony of expression and intent in forms that are sometimes sharper then softer and more flowing." Yep. A new exhaust system has led to a fair bit of change around the rear diffuser, while the side aero scallop is now matched by a vent ahead of the front wheels.
The gearbox is parachuted down from the almighty Ferrari SF90, albeit with longer ratios. Nevertheless, the first seven gears are designed to be short and punchy, while eighth acts as an overdrive. The one to shuffle up to when you've folded back the retractable hardtop roof and you're just loafing around, rather than oafing around in new Race mode. Which, in typical Ferrari fashion, allows much fun with a vast electronic safety net to catch you.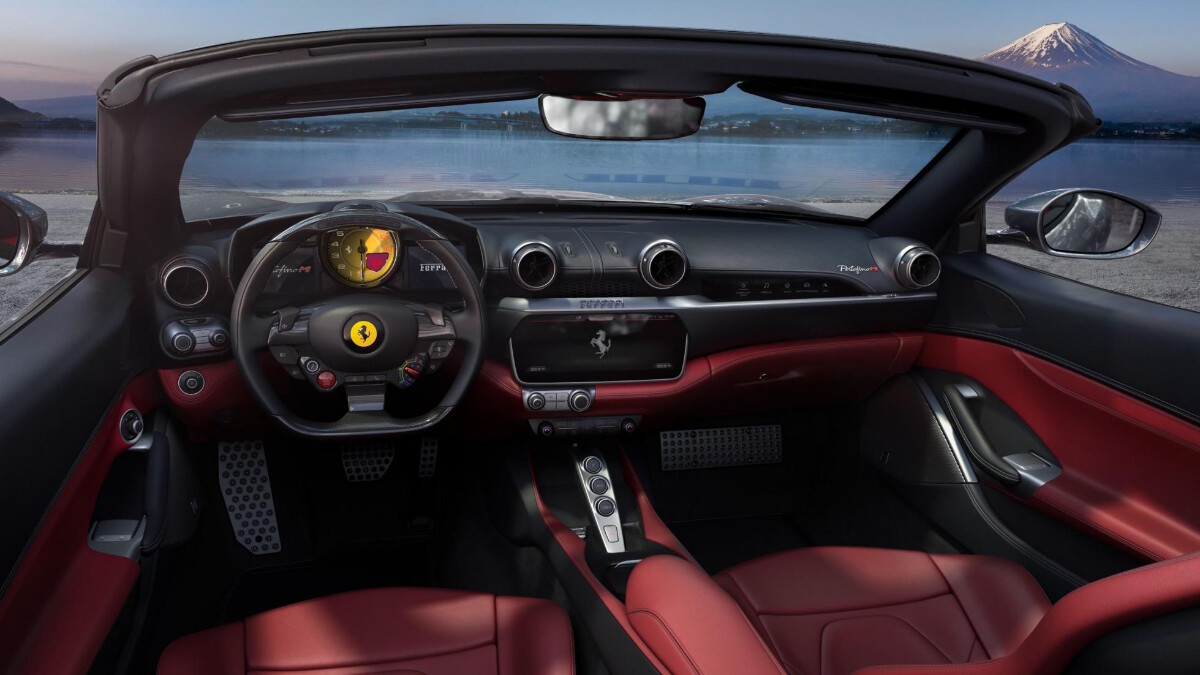 Wondering how it fits alongside the Roma? "The Portofino is not the open version of the Roma, exactly as the Roma is not the closed version of the Portofino," Ferrari asserts. "We believe they are perfectly designed to coexist in our model range. Different Ferraris for different Ferraristi."
The non-M Portofino is no more, in case you're wondering. Which means the least powerful Ferrari you can buy now has 612hp—a whole 100hp more than the Ferrari F50. And you thought 2020 was all bad news...
NOTE: This article first appeared on TopGear.com. Minor edits have been made.