Depending on how you see Ferrari, the SF90 Stradale is potentially controversial. It's the firm's new flagship, but it isn't powered by a seminal V12. Nor is it an only-available-to-collectors limited-edition model. It's four-wheel-drive. There are three electric motors. You can plug it in. It starts silently, and it can drive silently. There's never been a Ferrari that can do that before. Nor has there been one where the brake pedal isn't directly connected to the calipers. Or one without a mechanical rev counter behind the steering wheel. There isn't even a reverse gear in the gearbox—but relax, there is one elsewhere.
And yet this is Ferrari's fastest, most powerful road car ever. Quicker around the Fiorano home circuit than the LaFerrari, delivering 986hp to the road—the same as a Bugatti Veyron, but with basically half the engine capacity and turbos, and weighing several hundred kilos less. So yes, it's fast—nil to 100kph in 2.5sec, 200kph in 6.7sec, the latter figure 1.5sec ahead of the F8 Tributo, and in the same league as the Koenigsegg One:1 and the McLaren Senna, both of which are in a different price league.
Continue reading below ↓
Recommended Videos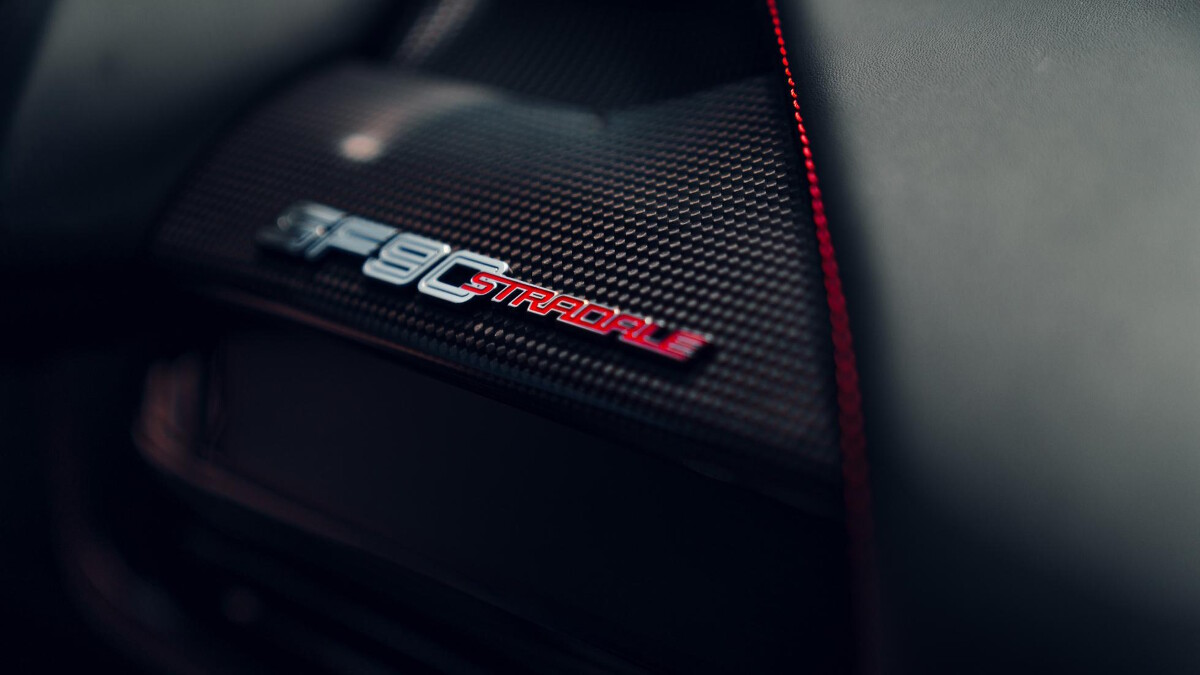 It's a crossover, really, bridging the gap between supercar and hypercar. Hypercar performance, supercar price. Well, not really. In fact it's probably the most any firm has ever dared to charge for a non-limited-edition model: £376,048 (P23.4 million). Plus all the options. You'll do well to escape having spent less than £500,000 (P31 million) once Ferrari has talked you into the weight saving Assetto Fiorano pack (30kg removed) and a comprehensive carbon strategy.
This is what comes as standard: An aluminum (not carbon, aside from the rear bulkhead) chassis that has some commonalities with the F8 Tributo's, but is 20% stiffer. The internal combustion engine is also similar to the one in the F8, and maybe the proportions haven't changed that much—which might lead you to wonder where your money's going when the price has almost doubled. So, let's dig a bit.
Take the engine. It uses the same basic block, but pretty much everything—turbos, inlet and exhaust manifolds, the entire, radically different cylinder head, crankshaft, pistons—is new. It's direct-injection. That's a first for a Ferrari V8. It's wider bore. Delivers another 59hp for a 769hp total. It's 25kg lighter than the F8 engine, and mounted 50mm lower in the chassis. When you open the cover and look down at it, it appears to be subterranean. The exhaust is made from Inconel, like in a Formula 1 car.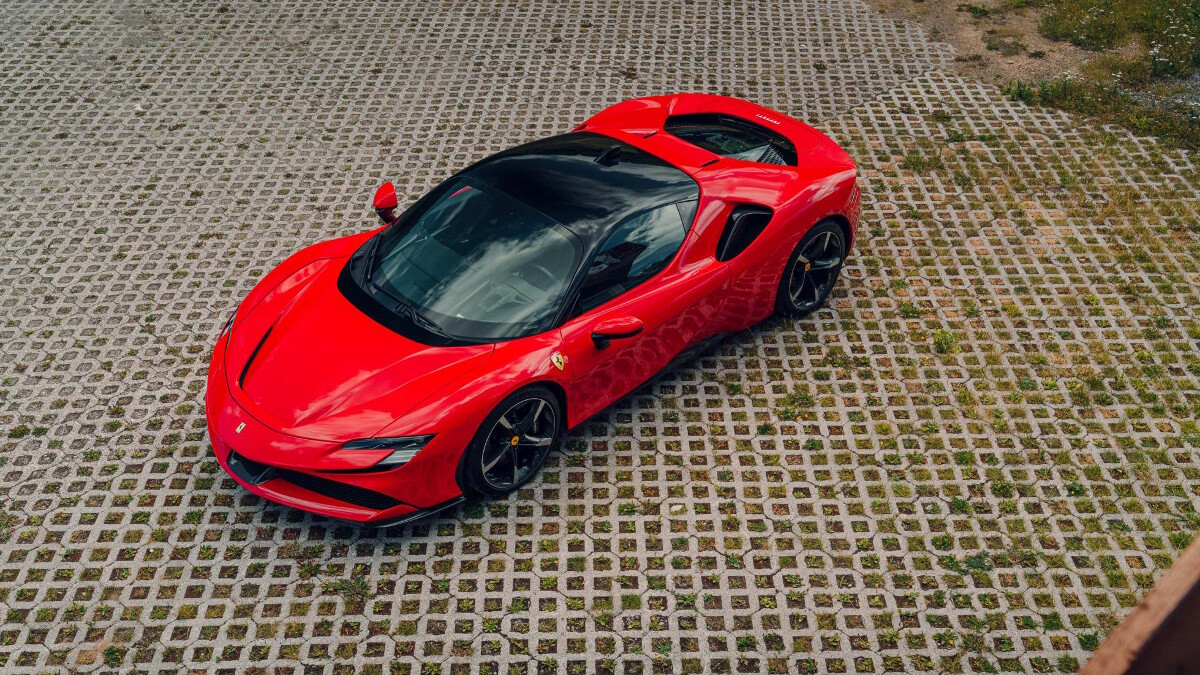 The aero is so sophisticated, Ferrari has two patents pending, one for the vortex generators in the airflow under the driver's feet (which have been lifted 15mm to make way for them), and another for the rear wing, which doesn't pop up, but instead drops a center section down to block airflow from going through the low drag slot. We're talking 390kg of downforce at 250kph.
Then there's the terrifyingly complex electronics: an electric motor for each front wheel and another between engine and gearbox. It's four-wheel-drive up to 210kph, but above that, the front motors are disengaged and all the power that went to them is instead directed to the third motor—so you have nigh-on 1,000hp through the rear wheels alone.
The gearbox has an extra ratio (eight forward gears), yet is 10kg lighter. That's chiefly because there's no reverse in there—reverse is handled purely by the electric motors on the front wheels. On the back deck, you'll find twin filler caps for fuel and electric. The battery isn't huge—a 72kg bar that sits across the chassis behind the seats and has a 7.9kW capacity. Ferrari claims a 24km range.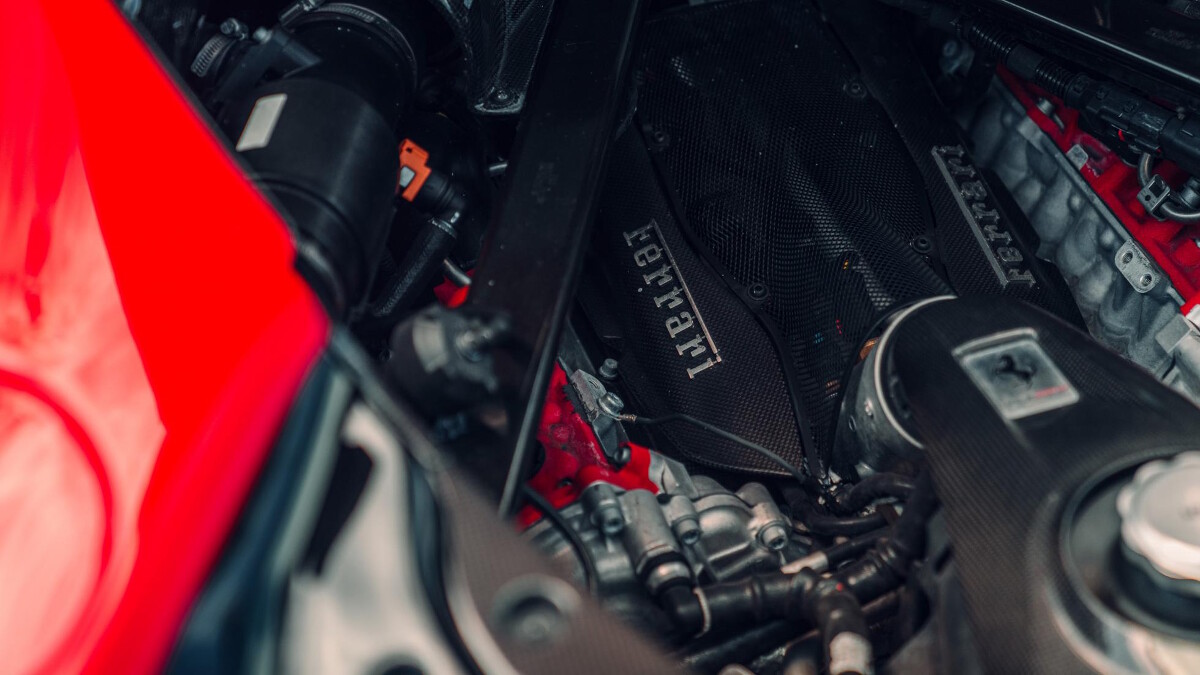 But the SF90 isn't only about knocking around in electric mode, it's about the benefits that electricity can bring to the driving experience: The front axle's ability to deliver power exactly when its needed, the traction advantages, the acceleration boost, the instant torque while the turbos are getting into their stride. That's what a hybrid system can deliver. Well, that and another 250-odd kilos of weight.
Beyond that, Ferrari is candid that the learnings from the SF90 will go directly into the next generation of road cars. This will not be the only Ferrari to drive itself electrically. Instead, it's a glimpse into the future—even if it could be argued that the technology doesn't seem that different to the systems fitted to the Porsche 918 Spyder six years ago (another plug-in with electric drive to the front axle and a V8 powering the rear). But that's not to say things haven't progressed...
On the road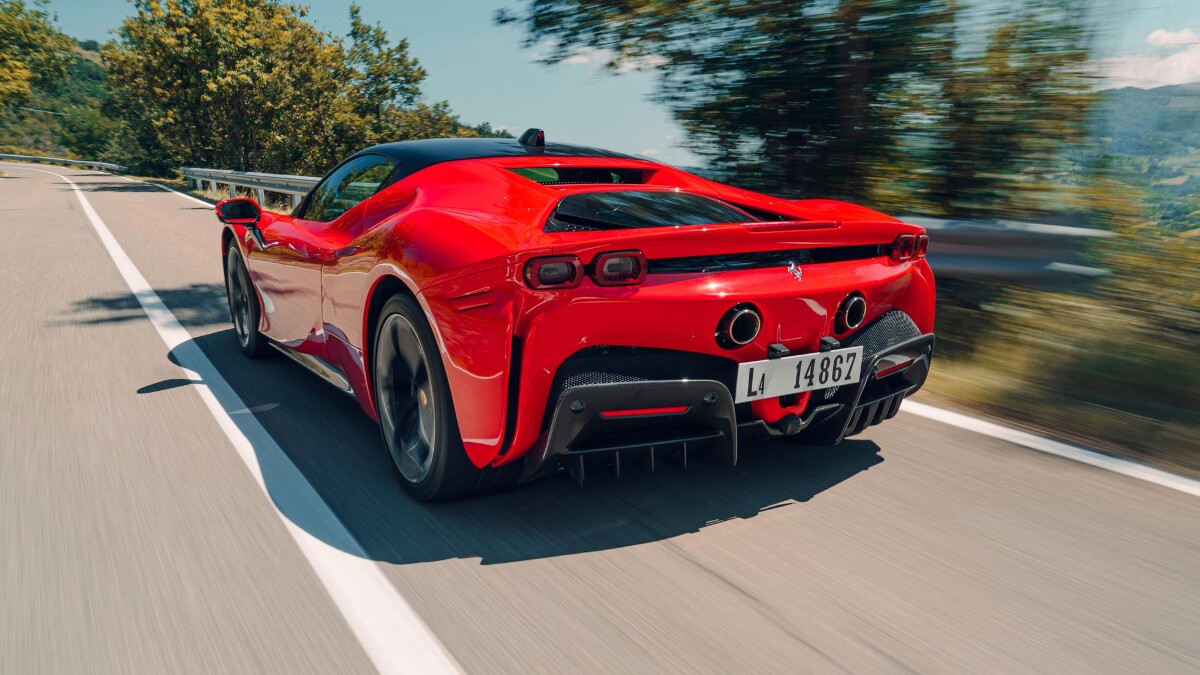 The key, says Stefano Varisco, Ferrari's head of vehicle dynamics, is that "you don't feel the complexity." Imagine if you did, having to juggle huge forces being randomly spat at each wheel. Doesn't bear thinking about. Ferrari built its reputation on engines and has maintained it—no turbo engine has better response than the V8 in the F8 Tributo, no one builds a more hedonistic, bombastic V12 than that fitted in the 812 Superfast. But now Ferrari's genius goes further—I'm not sure that anyone else does algorithms and systems integration better. Nope, not sexy. But, where the SF90 is concerned, vital.
Let's start with two things: braking and acceleration. Ferrari has gone for brake-by-wire because it lets allows for the combination of regen braking (to charge the battery) with conventional disc braking more fluently. Plenty of others, including the original Porsche 918 Spyder, have gotten this wrong, ending up with brakes that jerk or are inconsistent. Ferrari hasn't gone in for one-pedal driveability, so all the slowing is done with the pedal.
A pedal that, for possibly misguided reasons, the engineers have given an astonishingly short travel, like a racing pedal. But it can't be as heavy and solid as that for road customers, so in a couple of inches of travel, it has to pack in everything from urban-traffic lightness and sensitivity to racetrack bite and power.
That has been done flawlessly. Yes, they can be snatchy until you get used to them, but the main drawback is the lack of natural pedal feel, when you're only pressing against wires and sensors, not hydraulics and discs. To combat that development driver Raffaele di Simone says they allowed some of the brake vibration to come back through the chassis under heavy braking so you knew the car was working hard before the ABS cut in.
That's thoughtful. And necessary for several reasons. Stopping ability in an 1,800kg hybrid (Ferrari claims a 1,680kg dry weight before lightweight options) isn't as good as in a non-hybrid supercar, but going ability is. The SF90 disguises its weight so well everywhere else, that you forget it needs a few extra meters to stop—and forget, too, just how fast the speed has piled on. Relatively easy to outbrake yourself.
Acceleration is uncomfortable. Here's what's new: To take hairpins in fourth gear. You really do. In any rear-drive turbocharged supercar, you're probably in second to guarantee good response, and it'll still be a scruffy exit as the torque thumps in and the back axle fails to cope. In the SF90, you sail round at about 2,000rpm, and when you press go, you go. The 217 horses of electric power (it feels like more, especially if you've ramped the hybrid selector up to max-attack Qualifying mode) hits home, and that ultra-responsive twin-turbo isn't far behind.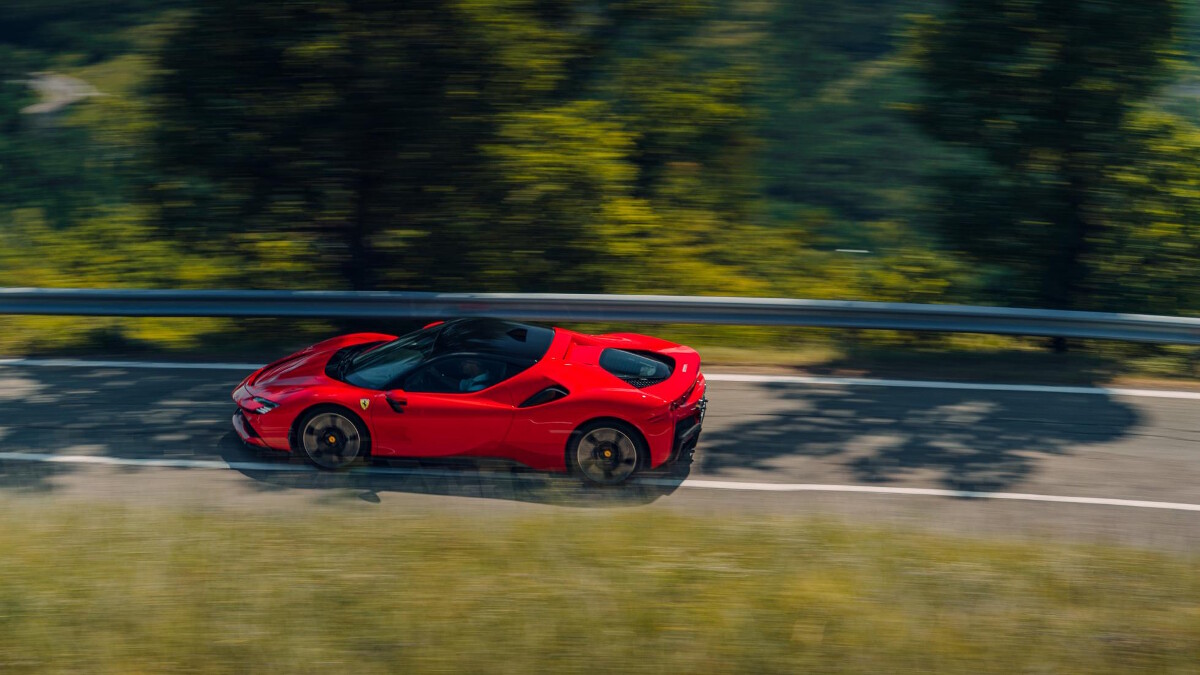 Algorithms decide how the electric power is deployed across the three motors, then the engine takes over. Ferrari says the car is rear-drive when it can be, but it's so seamless and harmonious when you accelerate, so dextrously is the torque vectored, that—on the road, at least—understeer and oversteer are effectively banished. The SF90 just hooks up and goes.
You catapult out of hairpins, or anywhere else where you choose to give it the full pedal at 2,000rpm. And that force sustains, uncomfortably sustains, until the 8,300rpm cutout. In practice, there's just no point going much beyond four or five—it's the low-end leap that's most addictive, the instant electric hit and then the rapid turbo shove. Aurally, Ferrari has performed no miracles, this is still a relatively dull engine to listen to.
So far, it sounds as if the 986hp SF90 doesn't have much of a wild side. Brace yourself for the acceleration, get on the brakes good and early, let the systems sort out everything else. On road, that's true, although it doesn't fully explain how agile and immediate the car feels—I'll come on to that later. On track, it's another story. Okay, stick to Race mode, and it's quick and accurate. The traction nips you back into line a fraction more than it could, but di Simone thinks it's fastest for all bar pro drivers. I can see why. Step up to CT Off mode and the electric safety blankets are mostly removed and you're instantly shown just how hard they've been working to cover for you.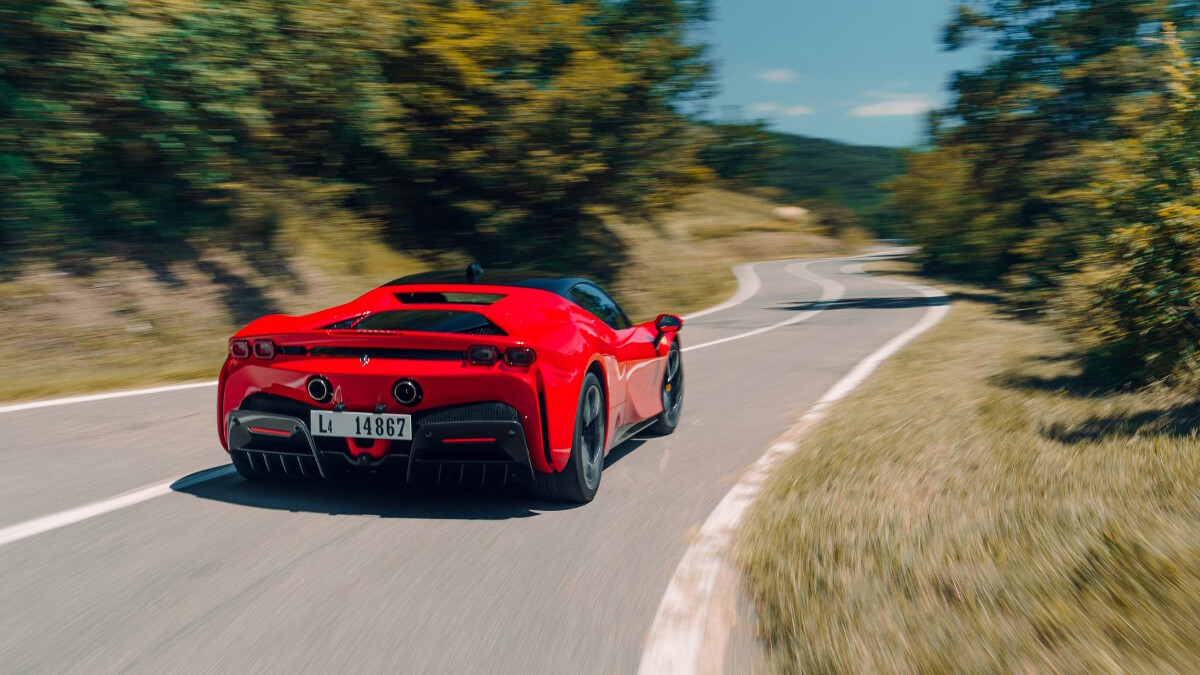 'Playful' is a word that describes it. So is 'lively.' Neither really encapsulates the drama that plays out. Suddenly, the rear wheels appear to have become casters, which would rather slide sideways than forward. Now you're living with the reality of what 1,000hp does in a car that's been set up for agility and response. 'Hectic.' There's a word. I'd stop short of 'savage' because the dynamic setup that underpins the SF90 is so good that even with the systems switched off, what plays out makes sense: the rear slides, the front responds to compensate. Occasionally, it then sends an extra dollop to the rear. That can catch you out on corner exits. Just be smooth, play gently with the balance and traction.
It's amazingly nimble for a car of this power. You'd expect Ferrari to have set it up more like a grand tourer, but this is definitely sports car. Lowering the engine has dropped the center of gravity by 15mm, so it feels super settled through corners, no roll. Ferrari has really nailed the electric power steering, too. Just two turns between locks, but much less hyperactive just off-center and good awareness of the forces building. And the damping is masterful.
The roads in the hills south of Maranello are catastrophic—narrow, tight, lumpy, broken, the kind that make you wince and clench in anticipation. No issues. Great control, amazing pliancy. Again, think about what it takes to achieve that when you're trying to lay down 600hp/ton. Like the brakes and the steering, lots of control and adaptability packed into short travel.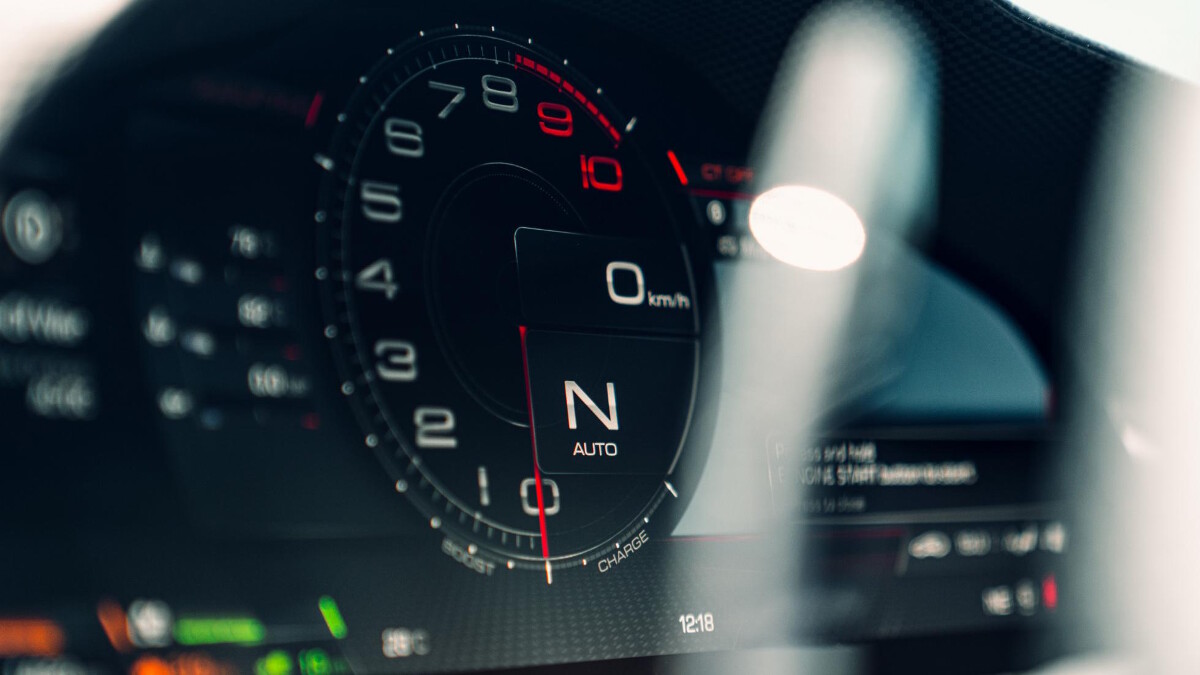 So, is it fun? Emphatically. The way Ferrari has managed four-wheel drive, bent huge power over the anvil of electric control, is incredible. It's a corner slingshot. But it behaves as you expect, and feels natural and harmonious. Blitzing a road, then getting to village limits and selecting e-Drive and crawling stealthily through is cool, gives the SF90 a dimension beyond any other Ferrari. It's not as rich an experience as driving an 812 Superfast, mainly because the noises it makes are so much less interesting and the sense of connection to a pure engine is diminished. But as a demonstration of electronic and dynamic mastery, it's triumphant.
There are no claims for economy or CO2 yet, but cruising range should be in the order of 480km—and because it rides calmly, it makes distance doable. Electric range isn't huge at 24km, but it does regenerate fast, which means you have usable charge.
On the inside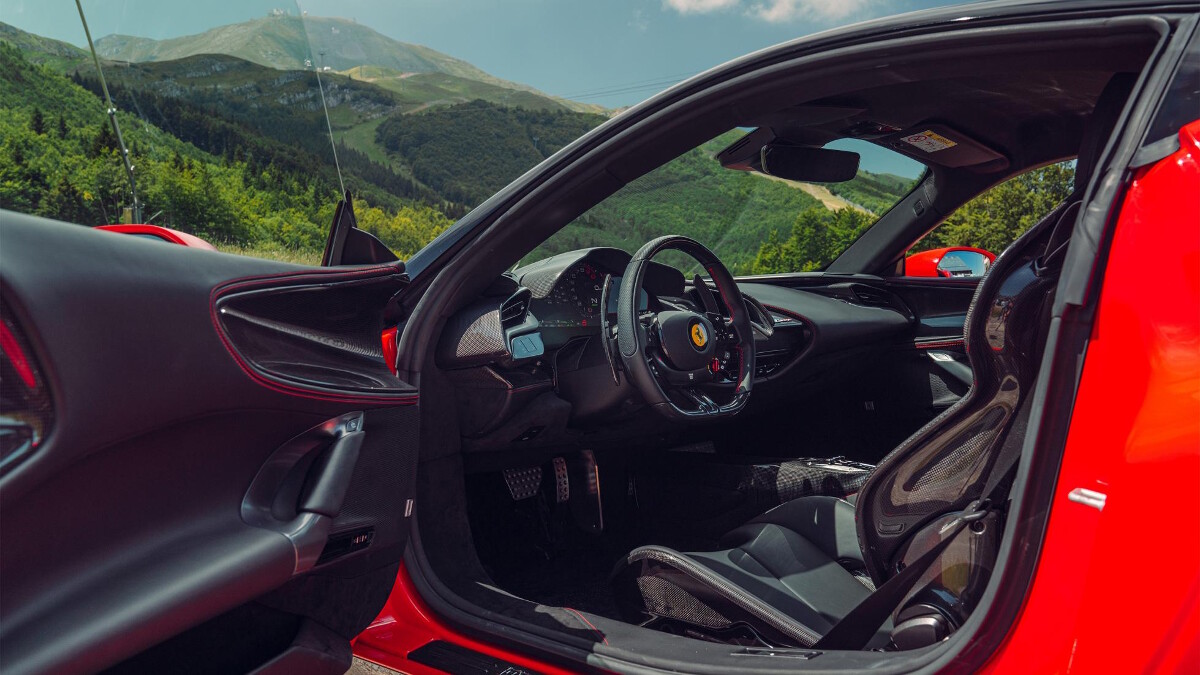 Lots new in here, most notably the steering wheel and the dash. No mechanical instrumentation, but instead, there's a shapely 16-inch screen, controlled by a steering-wheel touchpad for your right thumb. Three main screens to swipe through: media, nav, and vehicle, plus various view options including a full blown nav screen. It works logically but not brilliantly, and once in a while, the fat part of your thumb switches the screen view while you're cornering. Swiping and clicking are a bit hit-and-miss—but Mercedes has struggled with this, so it's no surprise a small company like Ferrari has as well.
The steering wheel is part-digital, too. There's no actual start button, nor are there physical controls for the various hybrid modes. Those pads respond well. The manettino still twists properly, and pressing it switches the dampers into bumpy road mode. There are shortcut buttons for aircon settings and neatly integrated cruise control—it's a busy wheel, but after a while, apart from frustrations with the touchpad, you get on with it.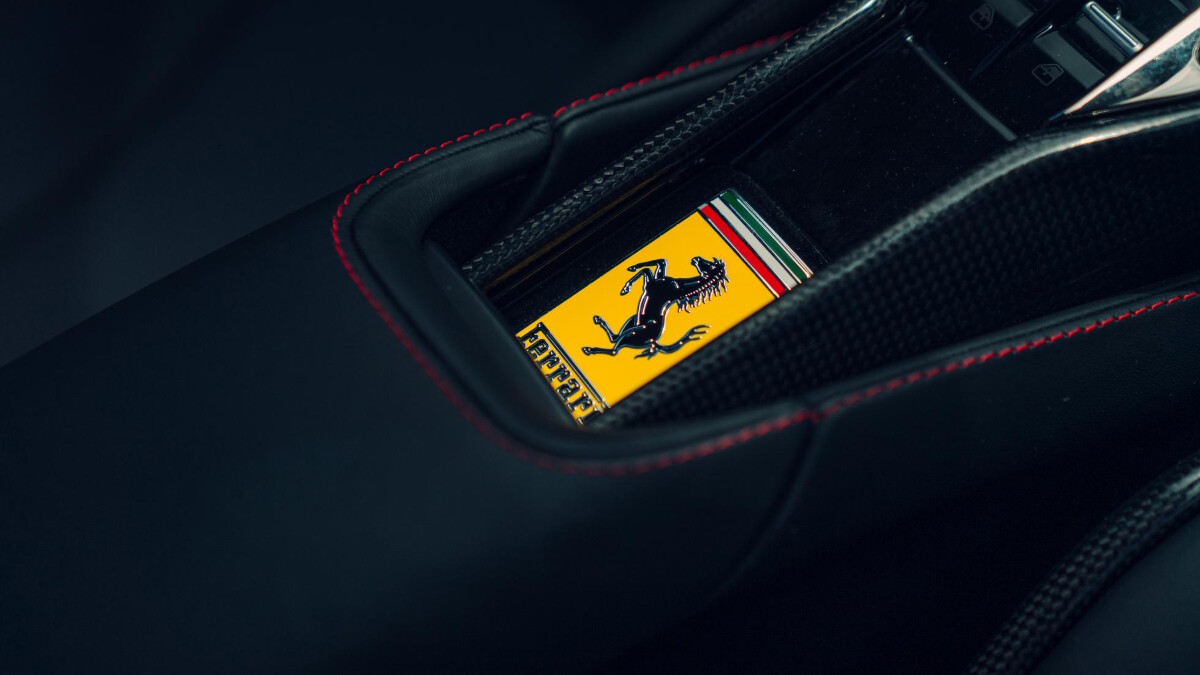 As far as gadgetry and infotainment go, the SF90 setup feels a marked and considerable improvement over the F8. That's creaky in terms of its functionality; this is much better. The premium JBL sound system is also way better in here. And there's an all-new key (basically a badge with buttons) that slots deftly into a slot on the center console.
Definitely a sporting cockpit rather than a luxury cabin, though. I'm sure with softer seats than the optional carbon buckets, a less black color scheme, and less extensive carbon everywhere, you could make it feel more welcoming, more suited to touring rather than hammering. Then again, you're going to struggle for space. There's a useful window box behind the seats, but the e-drive gubbins up front means the cargo area is no more than a shallow 74-liter tray.
Final thoughts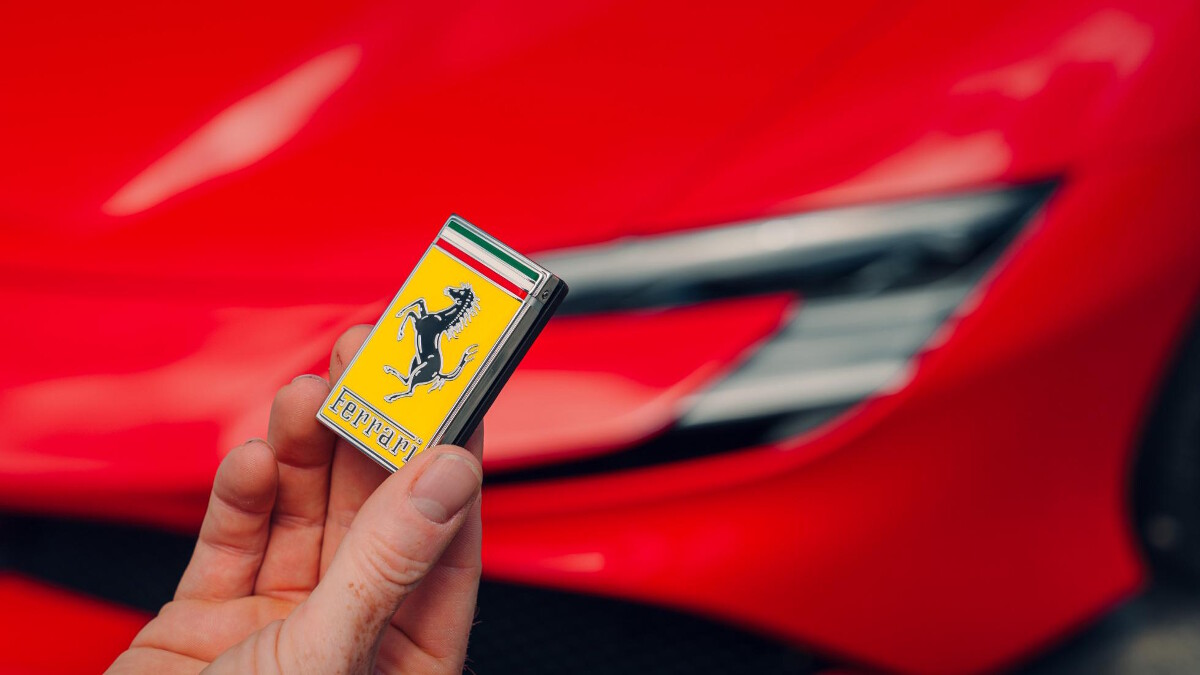 The significance of the SF90 cannot be overstated. The LaFerrari was a toe in the hybrid waters. This is the running jump. It's Ferrari's flagship, the one from which learning will cascade down, and it's the biggest direction change, the most sweeping embrace of new technology in living memory, and one of the most important cars ever to emerge from Maranello.
As preparation for what lies ahead, it's spot on, although there's no denying that part of what lies ahead is a lessening of the internal combustion engine's influence. Ferrari has mastered the technology, but it hasn't managed to make electricity sound or behave differently from anyone else's take. But for now, there's nothing else out there like it, which puts Ferrari in a commanding position ahead of its rivals.
As an object lesson in corraling the discordant forces of gasoline and electricity, it's a stunning machine—a 1,000hp hybrid that is nimble, controllable and delicate in your hands, and approachable enough to be driven hard with confidence. This is no thousand-horsepower sledgehammer, even if it packs that punch up every straight.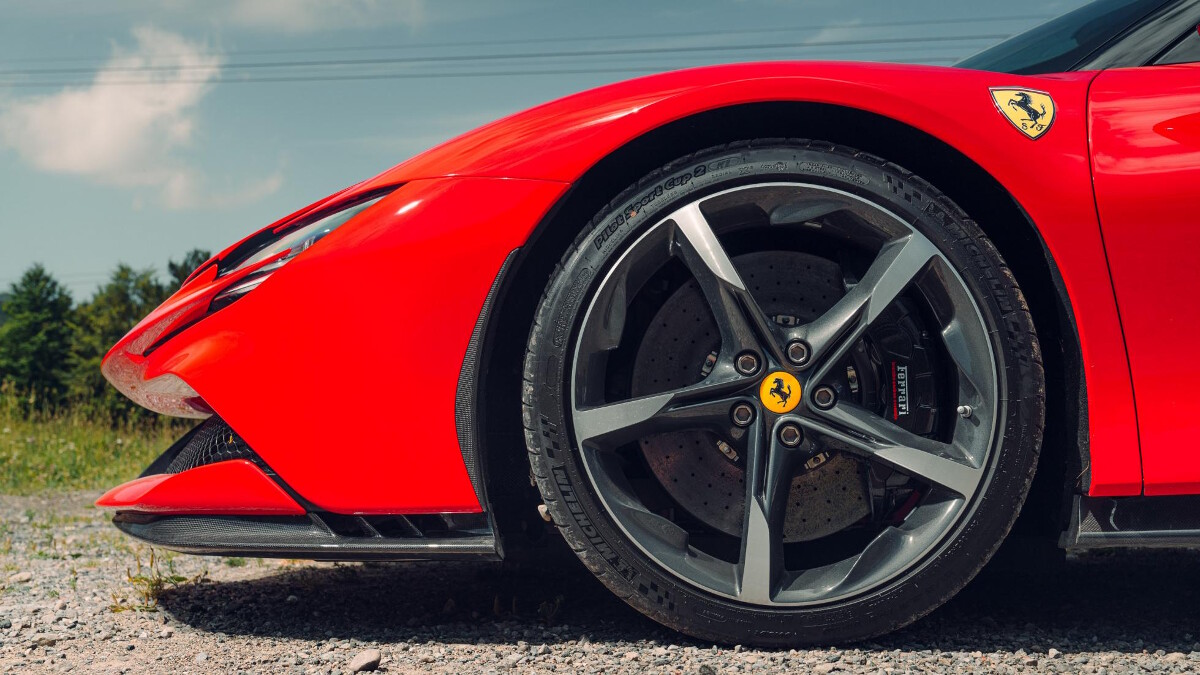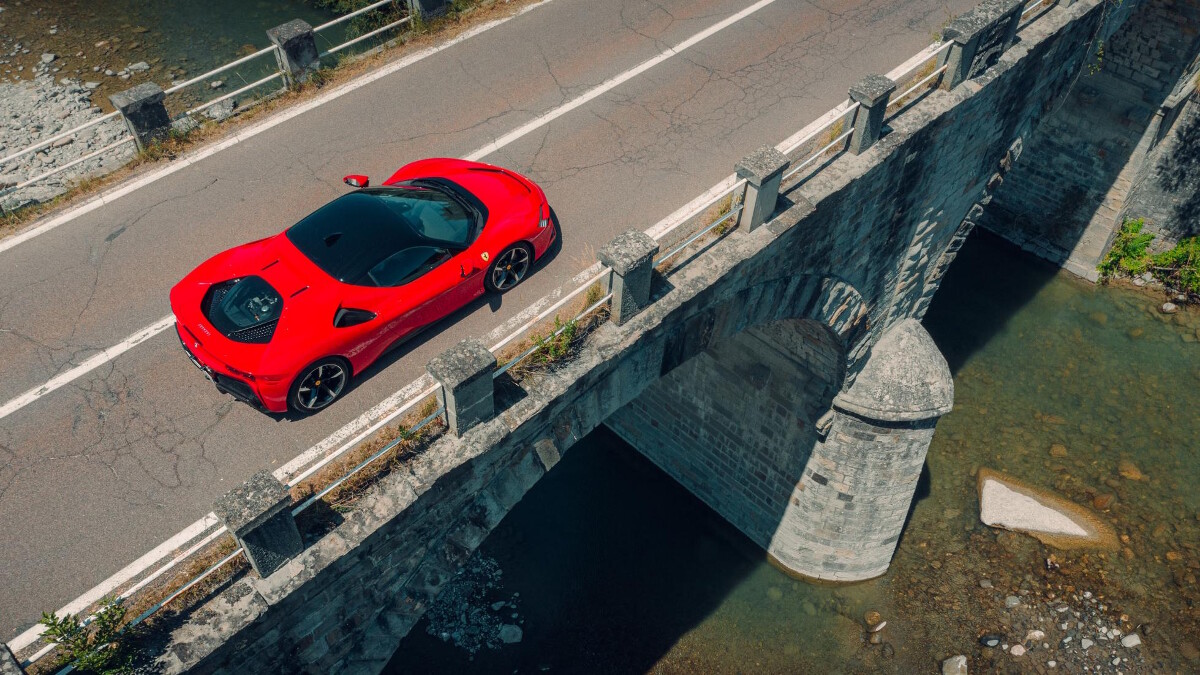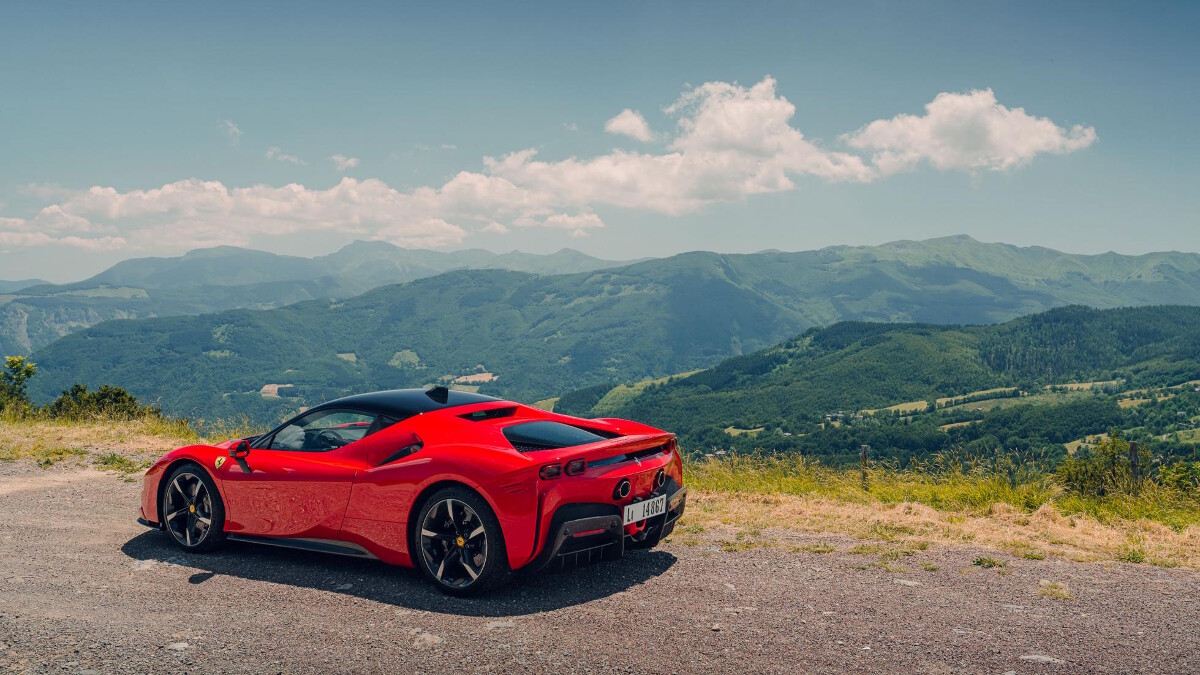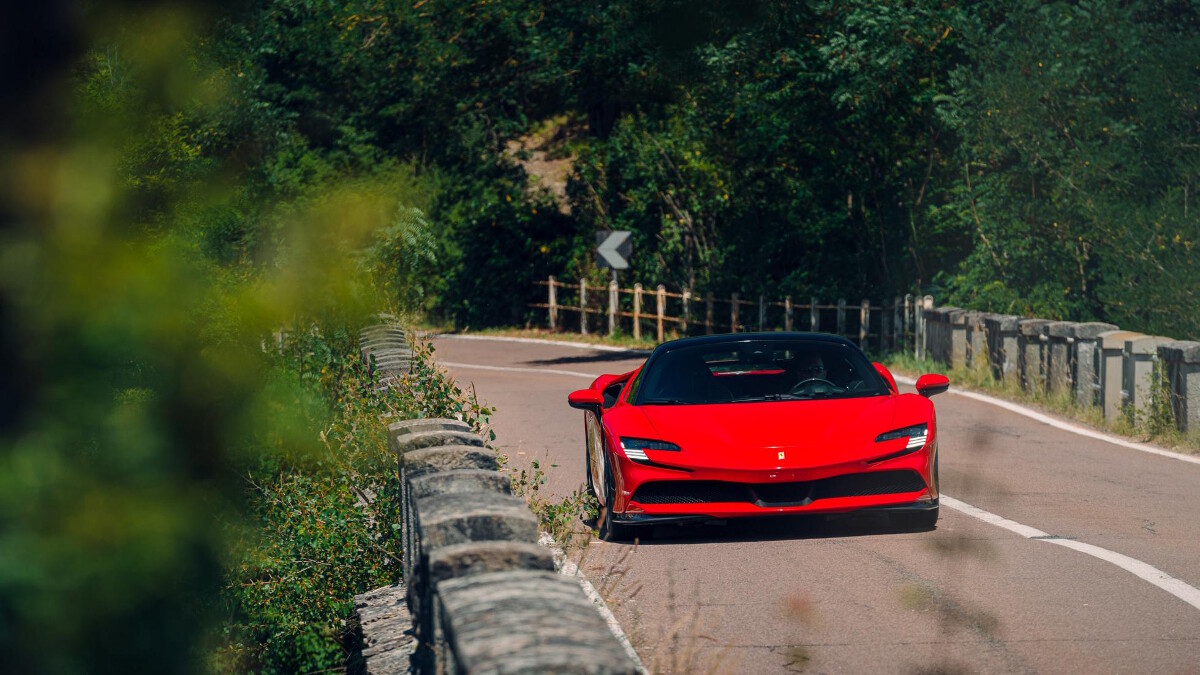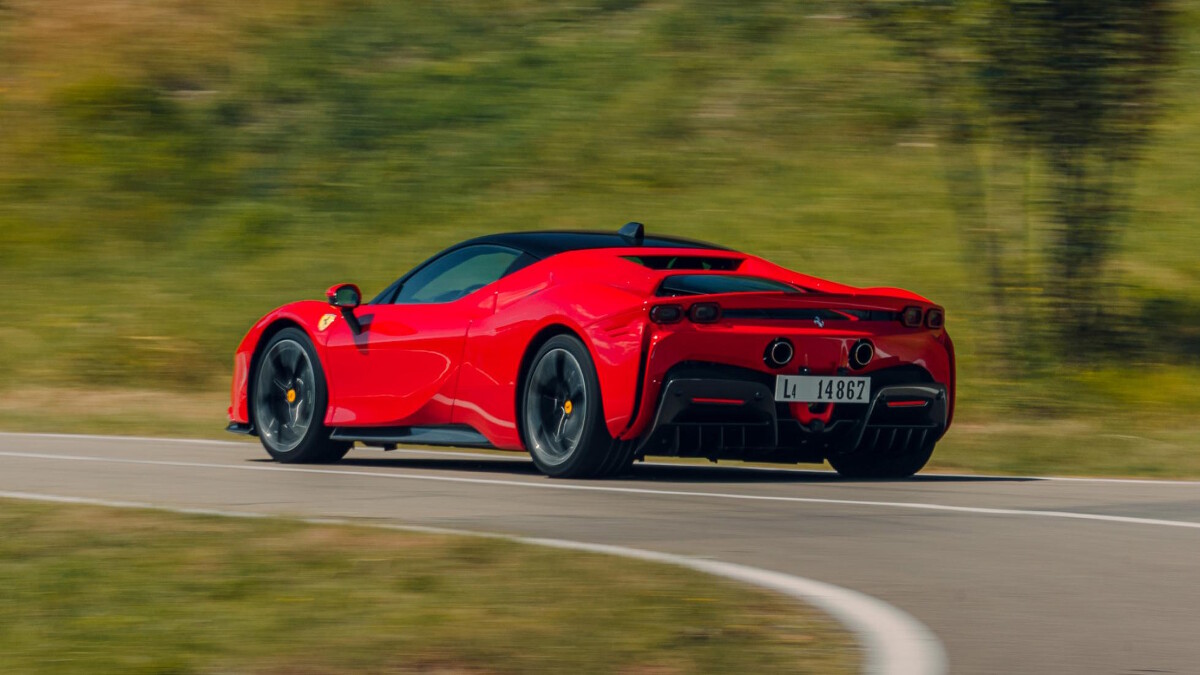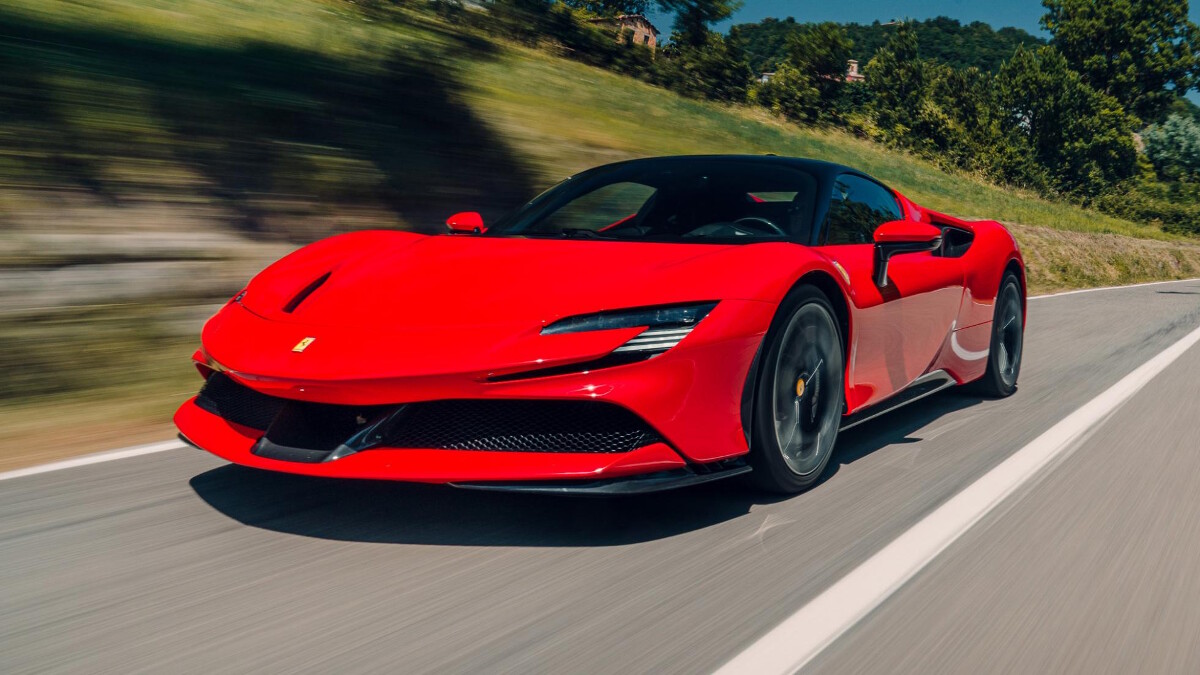 NOTE: This article first appeared on TopGear.com. Minor edits have been made.