Wuling Motors has had quite the success with the Hong Guang Mini EV. A P200,000 compact electric vehicle really does sound like a steal, right? Well, the Chinese carmaker has now rolled out another new model, and by the looks of it, this thing might just sell like that little EV did.
This is the new Wuling Zhengtu pickup, a very enticing truck that starts at 58,800 Chinese yuan, or just about P434,000 in our currency. The pickup measures 5,105mm long, 1,640mm wide, and 1,810mm tall with a 3,160 wheelbase.
Its design is a simple as it gets. It has a very boxy overall appearance, nothing too quirky. Squarish headlights flanking a large chrome strip and a trapezoidal grille are placed up front. More boxy bits in the fog lamps and the bumper can be found underneath. That's all there is to talk about with the exterior.
Continue reading below ↓
Recommended Videos
But for the most part, it's got the makings of a real workhorse with its massive 2,000mm bed. Frankly, it looks a bit disproportionate to the pickup itself, but that doesn't matter for a utility vehicle like this one, especially since the pickup is designed mainly for hauling cargo. The bedsides fold down entirely, so it'll be easy loading or unloading stuff here.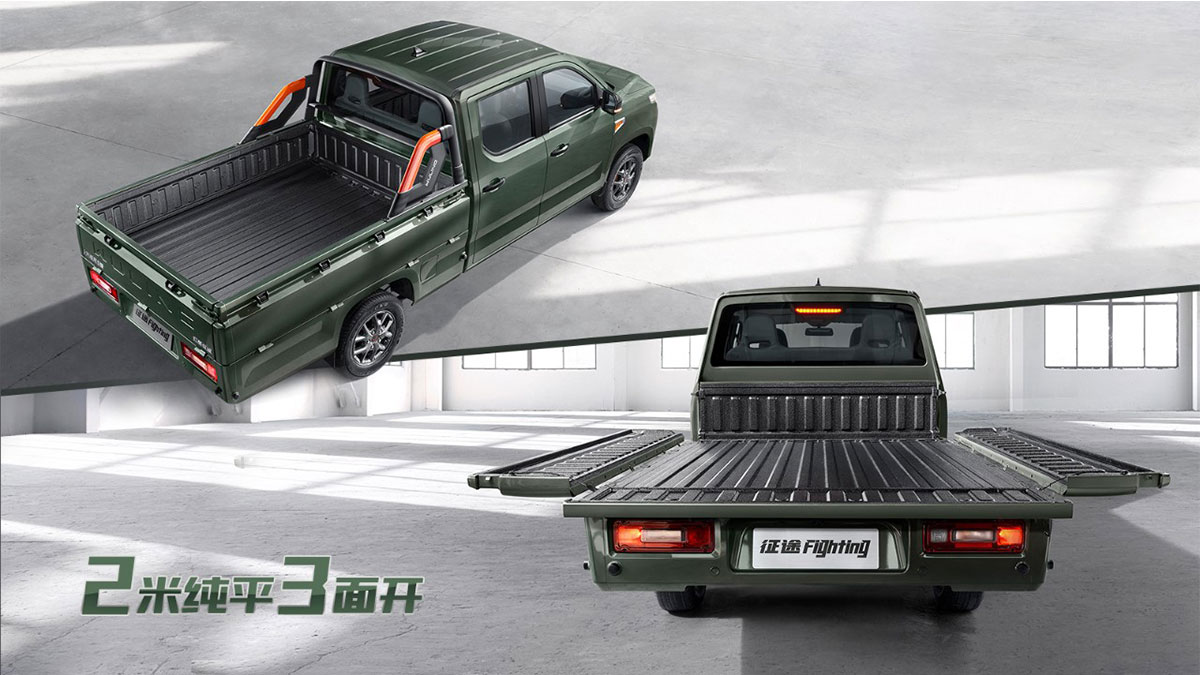 There are also a few amenities in this truck, mind you. The five-seat cabin gets an eight-inch infotainment system with voice control and built-in navigation. In addition, Wuling says the Zhengtu "meets the same noise, vibration, and harshness standards as passenger cars," so this cabin should offer a fairly comfortable ride, too. We're not expecting too much from a utilitarian vehicle, though.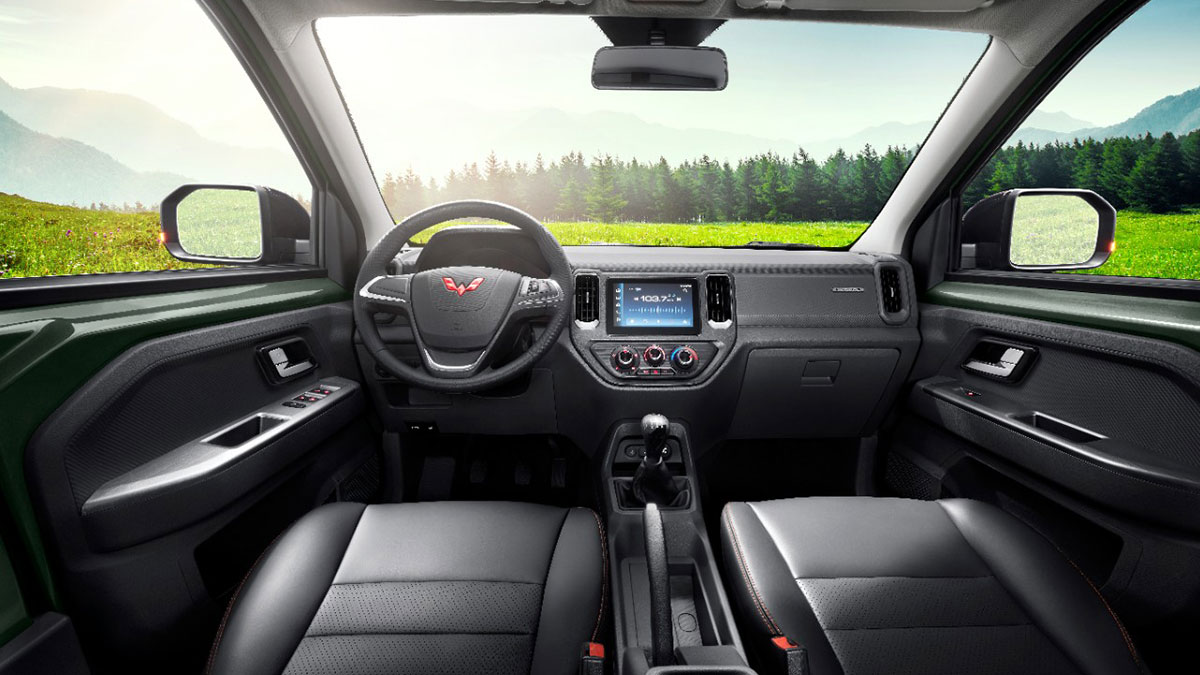 Powering the Zhengtu is a 1.5-liter gasoline mill that generates 99hp. No word on its torque figures, transmission, or drivetrain, but General Motors said in the press release that the pickup has ABS with electronic brakeforce distribution.
As mentioned, this pickup is now sold in China starting at 58,800 Chinese yuan (P434,000), while a higher variant is available for 62,800 Chinese yuan (P468,000). Granted, prices would change if this lands on our shores, but it's a relatively low ballpark figure compared with the sticker price of other base-variant pickups in our market. 
The price tags of other China-built trucks like the Maxus T60 or the JAC T8 don't even come close. Only the BAIC Freedom would be a direct competitor when talking strictly about SRPs. Anyway, do you think the Wuling Zhengtu would be a viable workhorse here in the Philippines?