Honda, we salute you. Despite a crushing weight of expectation, you've managed to turn the coolest concept car of the last few years—the 2017 Urban EV—into an almost-production model that retains a flavor of the concept's retro-future fusion, and its blend of pared-back simplicity with cutting-edge tech. In other words, we still want one.
First order of business, the name's changed, from the far catchier Honda Urban EV to Honda E Prototype. Odds on it'll be called the Honda E when production starts in late 2019. Yep, Honda says this 'prototype' is 98% finished and you'll be able to buy one by the end of the year. No word on price, but this won't be a low-cost car, much like Apple doesn't make low-cost phones, so expect to pay somewhere between £25,000 (P1.7 million) and £30,000 (P2.1 million).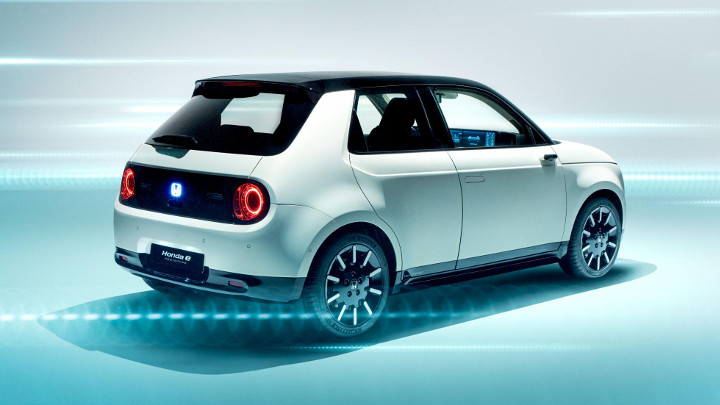 Continue reading below ↓
Recommended Videos
We'll get more detail closer to production, but the known facts are as follows: The 'E' sits on a new purpose-built, rear-wheel-drive EV platform, so it should be lively on a slippery roundabout. No details on the battery size or motor output yet, but WLTP-certified range will be around 200km. Not bad, especially if you use only use it in the city, but in a world of 480km+ Hyundai Konas and Kia e-Niros, not particularly great, either.
To make up for that, sportiness is a priority. So, despite being 10cm shorter than a Honda Jazz, it's also wider, with subtly swollen arches. And no super-skinny eco rubber here—Honda wants this thing to grip and handle. It's rapid charge compatible, too, so feel free to drive it like Honda intended—an 80% top-up can take as little as 30 minutes.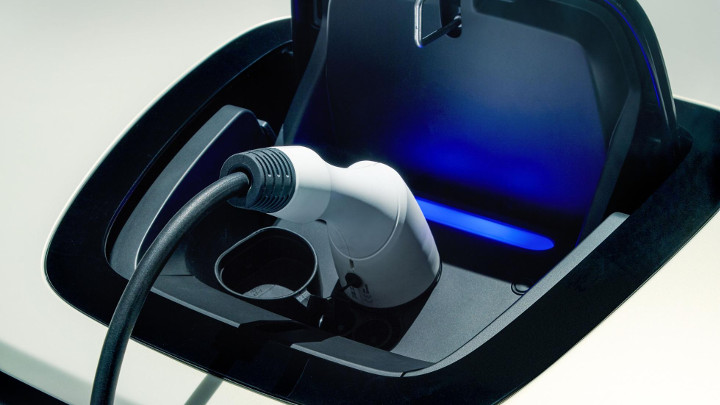 What's changed visually from the concept? Pretty much everything, to varying degrees. Honda actually designed this production car first, and then built the concept car to prove to the big bosses that there was an appetite for a car of this type. Needless to say, it worked.
At the front, there's a full-width, concave black panel, the curve of which is dictated by the angle for the forward-facing camera and lidar sensors. The headlights are now full circles, rather than cropped at the top, to create a more "human face," while the illuminated badge looks excellent, but is unlikely to make production because lit badges are currently deemed as advertising. Boo. Click a button on your key fob and the charging port in the middle of the hood flips up and glows blue when you're plugged in.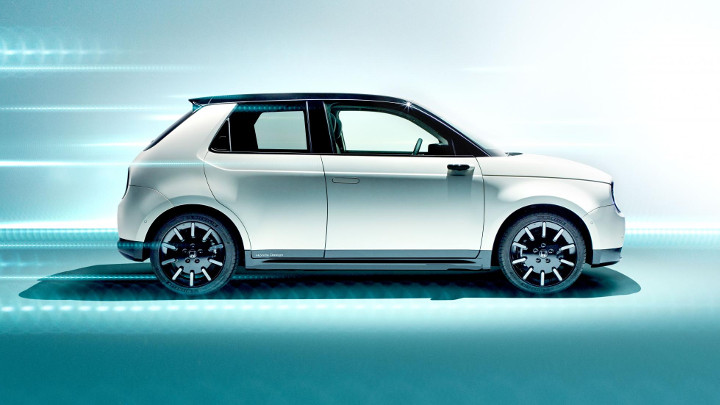 Surprise surprise, the concept's 20-inch, deep-dish, white multispoke wheels aren't offered (the desire to powder-coat a set of Alpina Softlines is strong), replaced by 16-inchers as standard or the optional 17-inch wheels you see here. In a first for a car of this size, the wing mirrors are replaced by more aerodynamic cameras, feeding a couple of screens at the outer edges of the dash. If you're prone to clouting things, fear not—the cameras sit within the car's footprint, reducing their vulnerability and avoiding a costly repair.
Also for aerodynamic reasons, and to maintain the car's minimalist look, the front door handles are flush and pop out when you push them, while the rear door handles (yes, it's a five-door and only a five-door) are hidden just in front of that shark-fin C-pillar. You might remember the concept had a rim of body-colored paint running around the glass house, whereas the roof is now entirely blacked-out.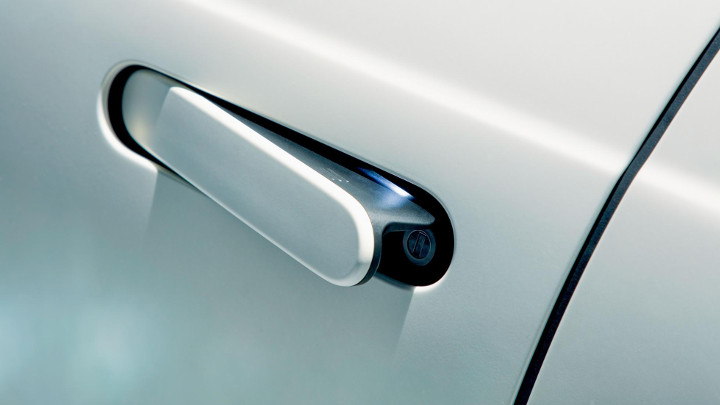 Around the back, squircle taillights on the concept make way for circular LEDS, and it's sprouted a roof spoiler. Sporty. The matte paint on this prototype, by the way, is so precious and prone to scratching that a nice chap with white gloves had to open and close the door for us when we poked around in a studio ahead of the Geneva Motor Show. Fair to say it won't be offered on the finished car.
And then we get to the interior, aka The Great Wall of Screen. Honda's aim was to create a lounge-like atmosphere, and so long as your lounge has an unfeasibly large TV, it's absolutely nailed it. The flattish seats are made from recycled polyester, and the wood on the dash and the center console isn't wood at all—it's a 4mm film. But it's the screens that dominate.
Screens for the instrument panel, a screen for the rearview mirror, screens for the wing mirrors, and finally, two massive, interconnected 12-inch touchscreens in the center. The idea is that the passenger can make themselves useful by changing the radio or aircon, or even finding something on a map then swiping their screen over, so the driver can see. Nifty.
But there are problems. Anyone approaching six feet in height will struggle to fit comfortably in the back, plus there's no storage under the hood and only a small trunk with a high floor in the rear. Add that to the limited range and the premium price tag, and this Honda clearly isn't perfect. But as an object of desire, something rarely associated with electric cars, it feels like a sizeable step forward.
Did Honda do a good job? Do you want one? Watch the exclusive video and check out more photos below, then let us know your thoughts in the comments.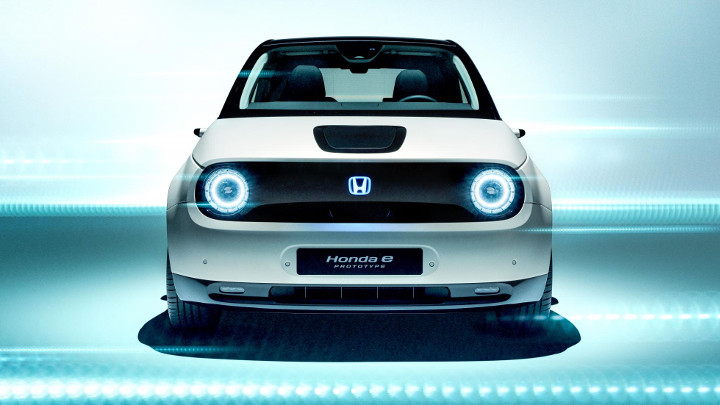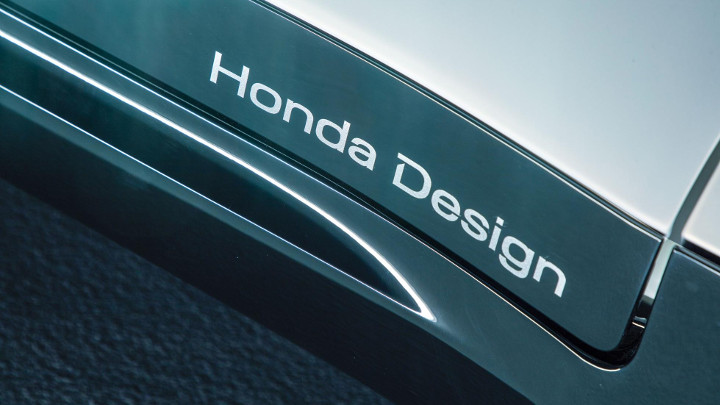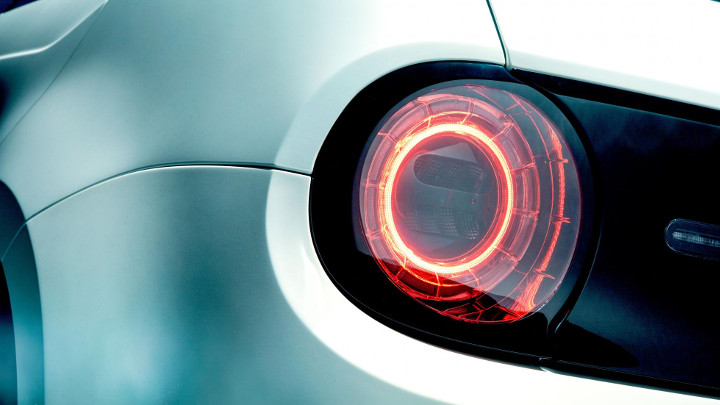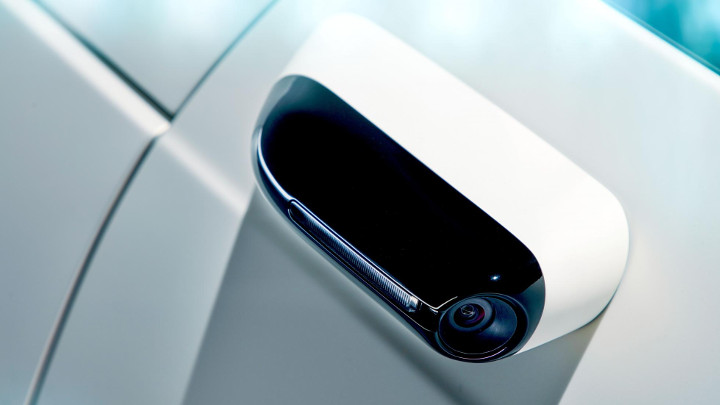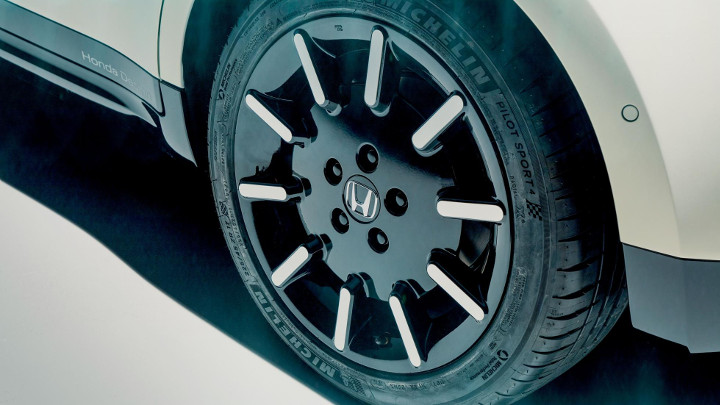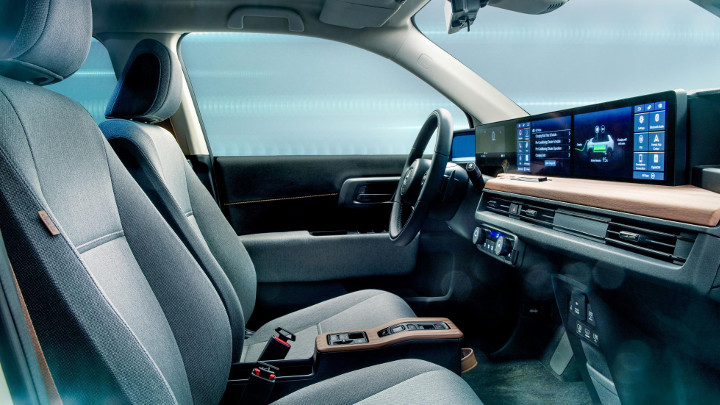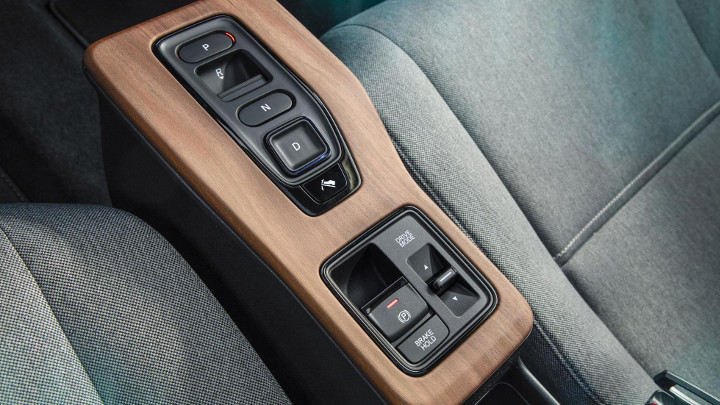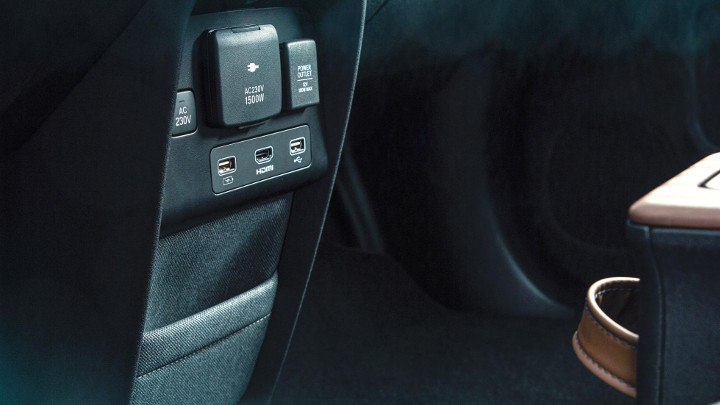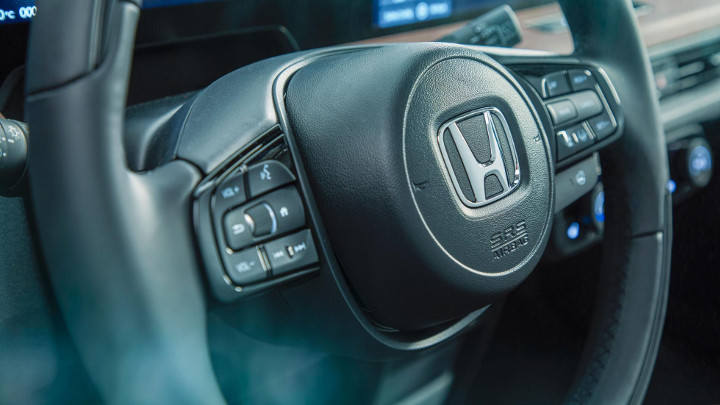 NOTE: This article first appeared on TopGear.com. Minor edits have been made.