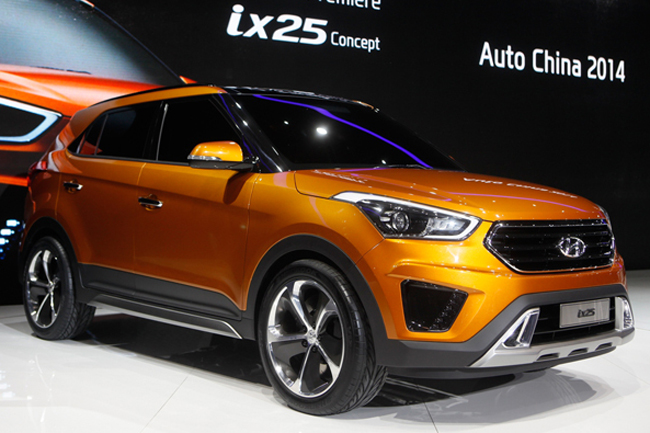 Apart from the launch of the all-new Hyundai Sonata last night, the Korean car brand has been rather quiet of late. Prior to the Sonata, the last new car it had introduced was the Grand i10, a model ushered in without much fanfare.
But if what we overheard from Hyundai Asia Resources Inc. president and CEO Fe Agudo was any indication, Hyundai will definitely be busier next year. According to Agudo, HARI will introduce three new models around mid-2015. These are the all-new Tucson, the i20 Cross and the ix25.
The Tucson will be the third generation of Hyundai's very popular compact SUV. The current Tucson is a sales winner, so the upcoming model has big tires to fill. The i20 Cross is a crossover vehicle based on the i20 hatchback that debuted at the Paris Motor Show in October. Both these models have no official photos as of press time.
ADVERTISEMENT - CONTINUE READING BELOW ↓
The third vehicle is arguably the most interesting. The ix25 is a subcompact SUV introduced in concept form at the Beijing Auto Show in April. The ix25 will compete in the nascent but promising category solely inhabited by the Ford EcoSport in our market.
When these new models arrive in our market--especially the Tucson and the ix25--expect Hyundai's sales to increase significantly. We hope HARI can keep up with the demand this time.
ADVERTISEMENT - CONTINUE READING BELOW ↓
Recommended Videos