It might not be shiny and chrome, but it'll more than suffice. This is the Jeep Gladiator Mojave—the brand's first-ever 'Desert Rated' offering—and if Max Rockatansky had been behind its wheel at the beginning of Mad Max: Fury Road, maybe his pursuers wouldn't have made such quick work of him and his ride.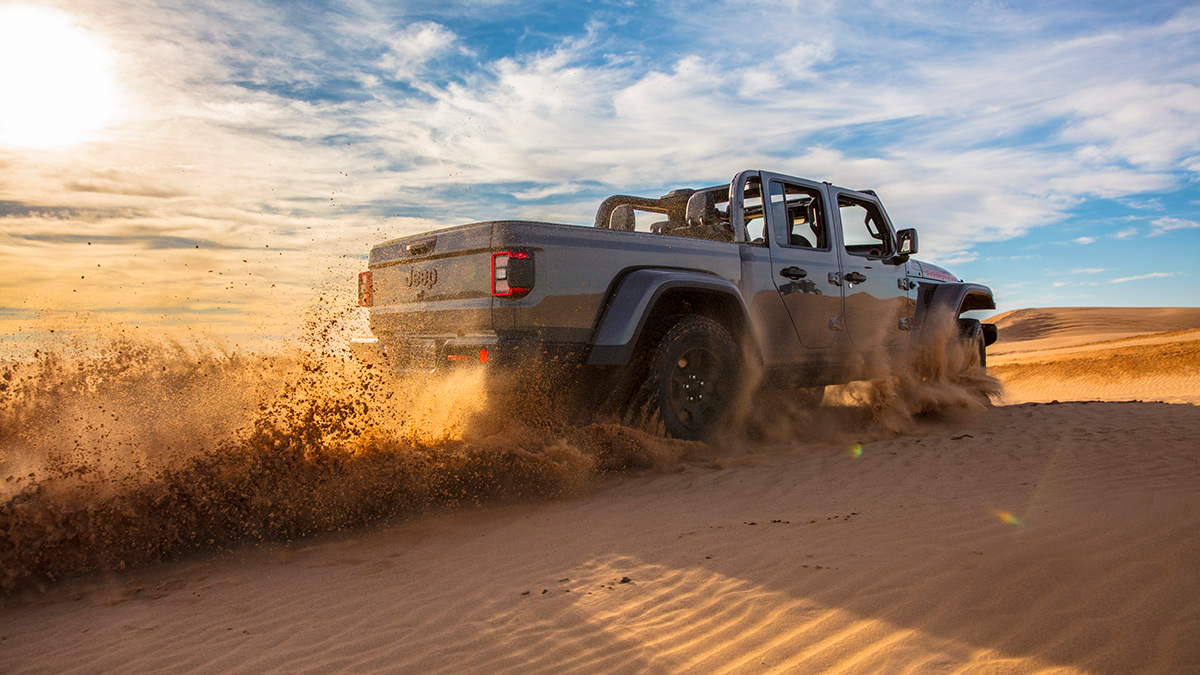 The American car manufacturer calls this truck "the ultimate in high-speed off-road capability and performance," and it's easy to see why. The Mojave features new, specially tuned Fox shocks, a reinforced frame, a one-inch suspension lift kit, and massive 33-inch Falken Wildpeak All-Terrain tires.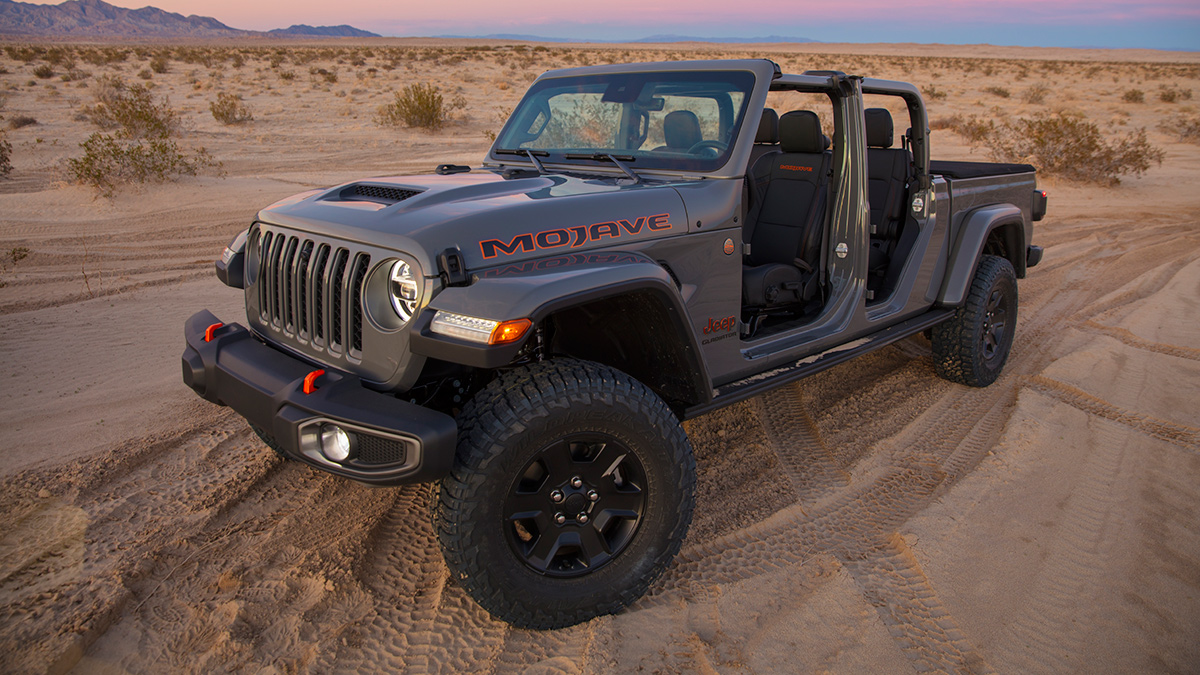 Its Fox suspension setup, Jeep says, features hydraulic jounce bumpers which "act as a secondary pair of shocks." These soften impact and prevent bottoming-out at high-speeds during desert driving while maintaining a comfortable ride over more common imperfections like unpaved roads and gravel, the carmaker adds. A wider track provides more stability, and also allows for the larger shocks.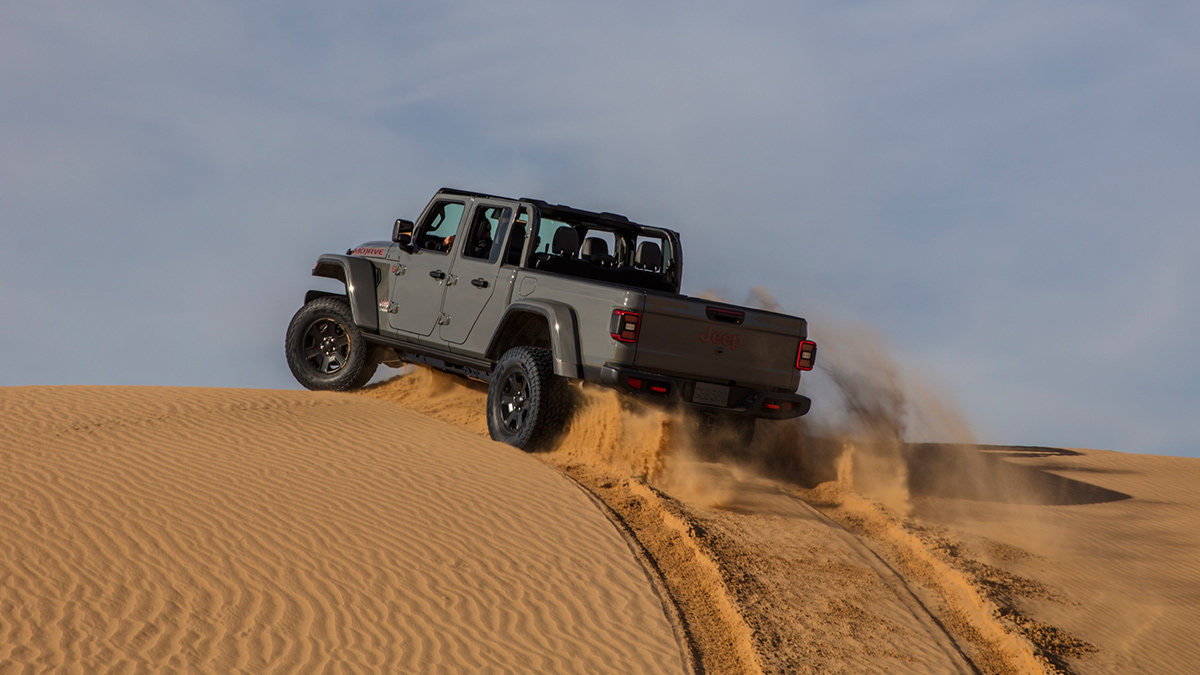 "To earn the first-ever Desert Rated badge, Jeep engineers equipped Gladiator Mojave with specially tuned high-performance Fox 2.5-inch internal bypass shocks to maximize handling, comfort, and bottom-out resistance on high-speed sand runs," Jeep says.
"The FOX shocks contain internal passages that allow fluid to bypass the piston through regulated ports as it moves through the suspension travel. The result is a predictable ride over normal off-road driving conditions, with the ability to ramp up damping force in extreme use."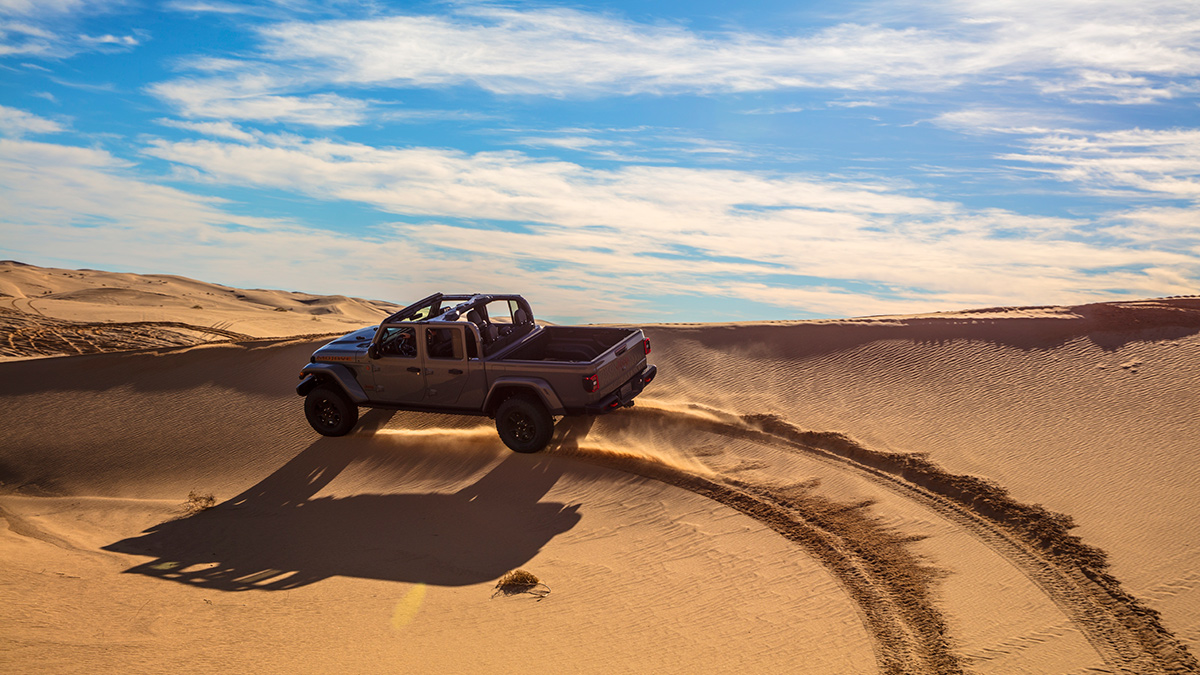 These improvements are on top of the regular Gladiator's 3.6-liter Pentastar V6 engine capable of 285hp and 353Nm of torque paired with either a six-speed manual or eight-speed automatic transmission. It also boasts an approach angle of 44.7 degrees, breakover angle of 20.9 degrees, departure angle of 25.5 degrees, and 295mm of ground clearance.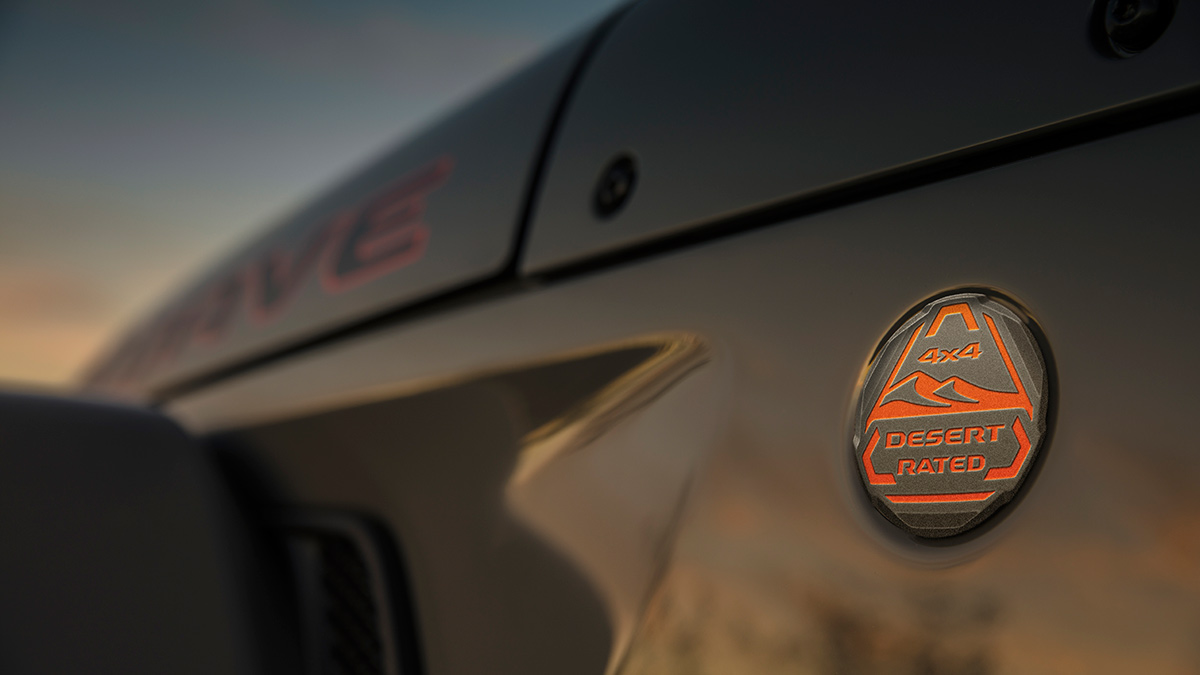 "4x4 capability has always been the foremost pillar of the Jeep brand and the new Gladiator Mojave is a natural extension of our legendary Trail Rated 4x4 capability leadership," Jeep head Jim Morrison says.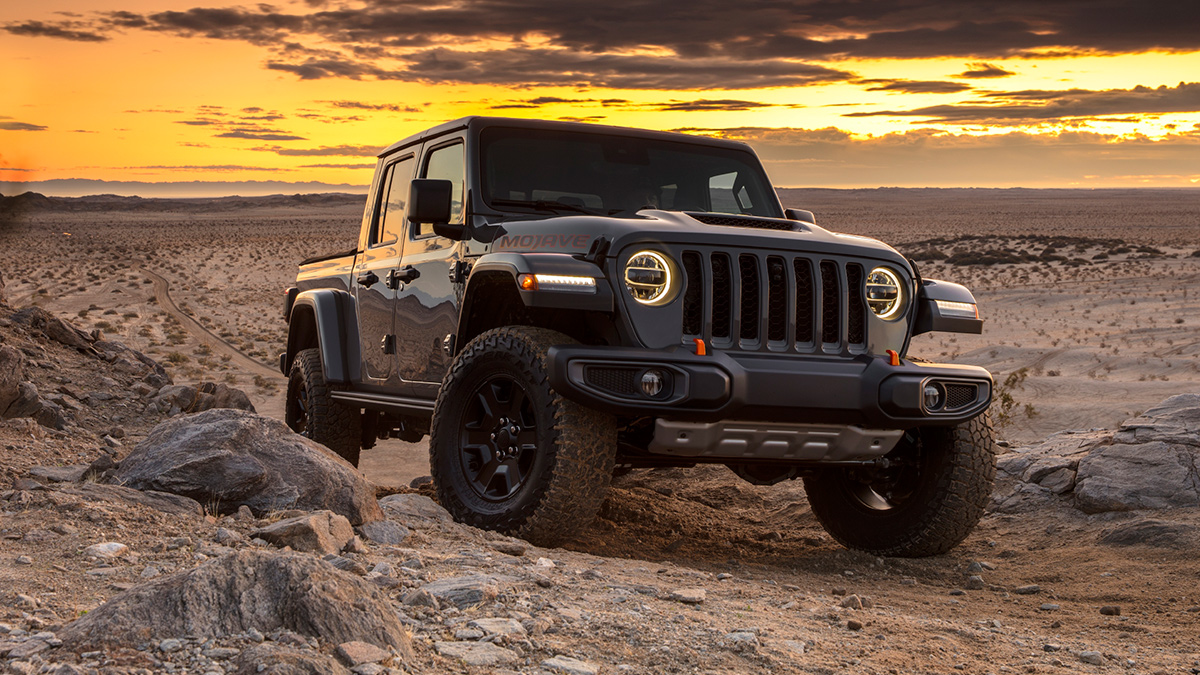 The Gladiator's Mojave units will be available in the US by the second quarter of this year. Would you like to have a crack at this beast over some rough desert terrain?