Some cars find their way into our hearts with their gorgeous design, outrageous speed, or astonishing capabilities. But this new vehicle from Lexus, despite not having any of those qualities, tugs at the heartstrings in its own way.
This tiny truck sporting the signature Lexus grille is no ordinary truck—it's a special accessible ride-on vehicle built specifically for children with cerebral palsy (CP). It was a project of the Japanese carmaker in collaboration with the Cerebral Palsy Foundation (CPF) for the National Cerebral Palsy Awareness Month. The recipient was Finley Smallwood, a six-year-old kid battling CP.
"People with cerebral palsy rarely get the interventions and support they need at the moments they need them," said CPF executive director Rachel Byrne. "Our mission is to shift that paradigm and be a catalyst for creating positive change through innovative collaborations and partnerships."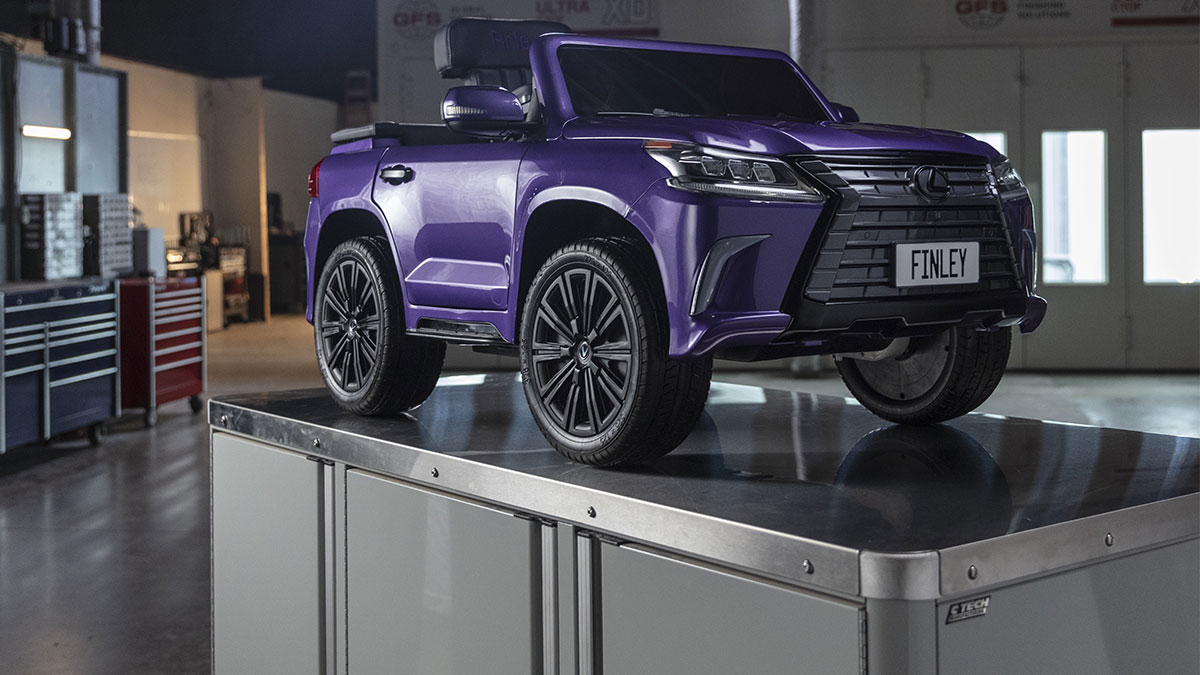 ADVERTISEMENT - CONTINUE READING BELOW ↓
Purple is Finley's favorite color, which pretty much explains the truck's finish. It is operated by an armrest joystick that makes it possible for children like Finley, who may not have the strength to hold a steering wheel or step on a foot pedal, to operate a four-wheeled toy vehicle.
In addition, there are also side paddings for lateral support around the waist, an adjustable headrest, and a five-point harness. The large door paired with the low ground clearance allows for ease of entry and exit.
"At Lexus, our core design philosophy has always been human-centric," said Lexus group vice president of product planning and strategy Cooper Ericksen. "We create vehicles around the art and science of human needs. In this case, we wanted to push the envelope and explore what that might mean for a child with cerebral palsy who hasn't been able to experience the joy of mobility like other children have." 
ADVERTISEMENT - CONTINUE READING BELOW ↓
Recommended Videos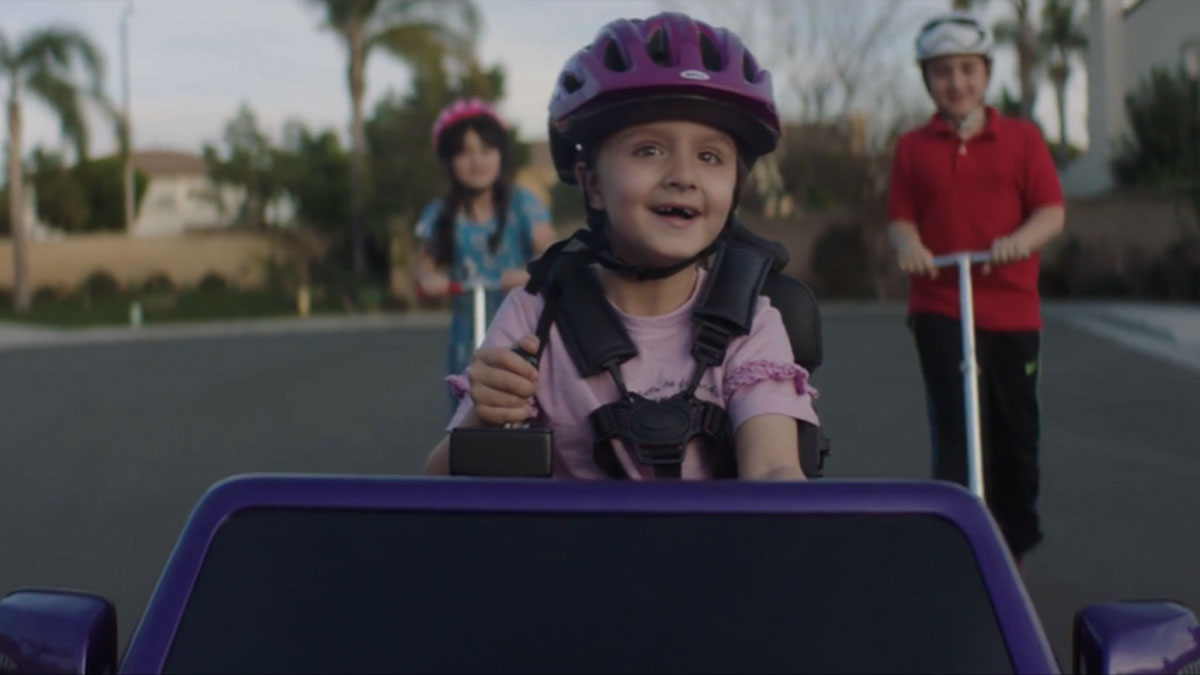 "I've been in the car business for 30 years, and I've been responsible for countless vehicles over those years—but none of them stand out like this one," Ericksen tells Finley. "It's very special, we've worked really hard on it. I know we did things that you're going to love. Congratulations, have fun with it. Enjoy."
ADVERTISEMENT - CONTINUE READING BELOW ↓
What did we tell you? Tugs at the heartstrings, doesn't it?