As standard, the Audi RSQ8 gets a not-insignificant 592hp and 799Nm of torque from its 4.0-liter twin-turbo V8, meaning 0-100kph in 3.8sec and a limited top speed of around 306kph.
Ask any sane human and they'll probably tell you that's plenty fast enough for a luxury SUV that weighs more than the factory it was built in. Ask ABT, though, and it'll offer you a performance upgrade to reach a total of 690hp and 879Nm.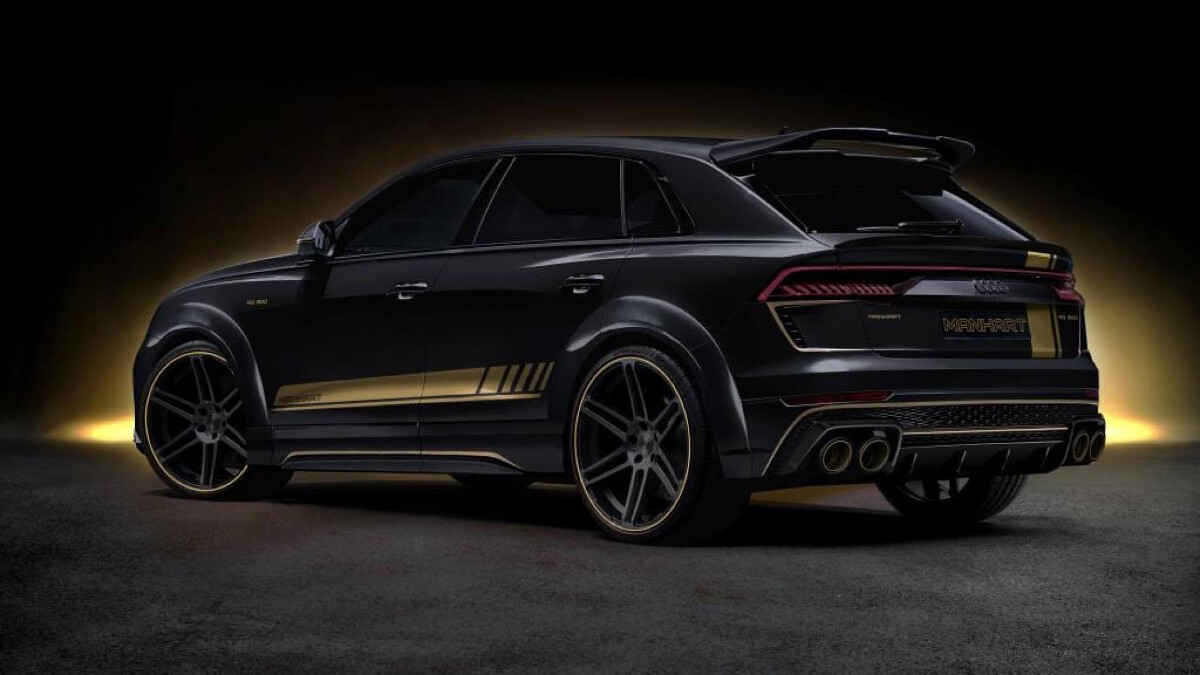 ADVERTISEMENT - CONTINUE READING BELOW ↓
And then there's Manhart.
The Wuppertal-based tuner has just announced its take on the bonkers-quick Urus sibling—the RQ 900. Thanks to gearbox upgrades, bigger turbochargers, a new exhaust, and 'extensive modifications to the engine,' the RQ 900 puts out a whopping 887hp and 1,079Nm of torque.
As you might have noticed from the pictures above, Manhart has also fitted a rather extensive bodykit. Apparently, the RQ 900's hood, front spoiler, diffuser, rear spoiler, side skirts, and wheel-arch extensions are all made from carbon fiber. Gloriously mad, isn't it? Thankfully, the gold interior accents and exterior decals are optional.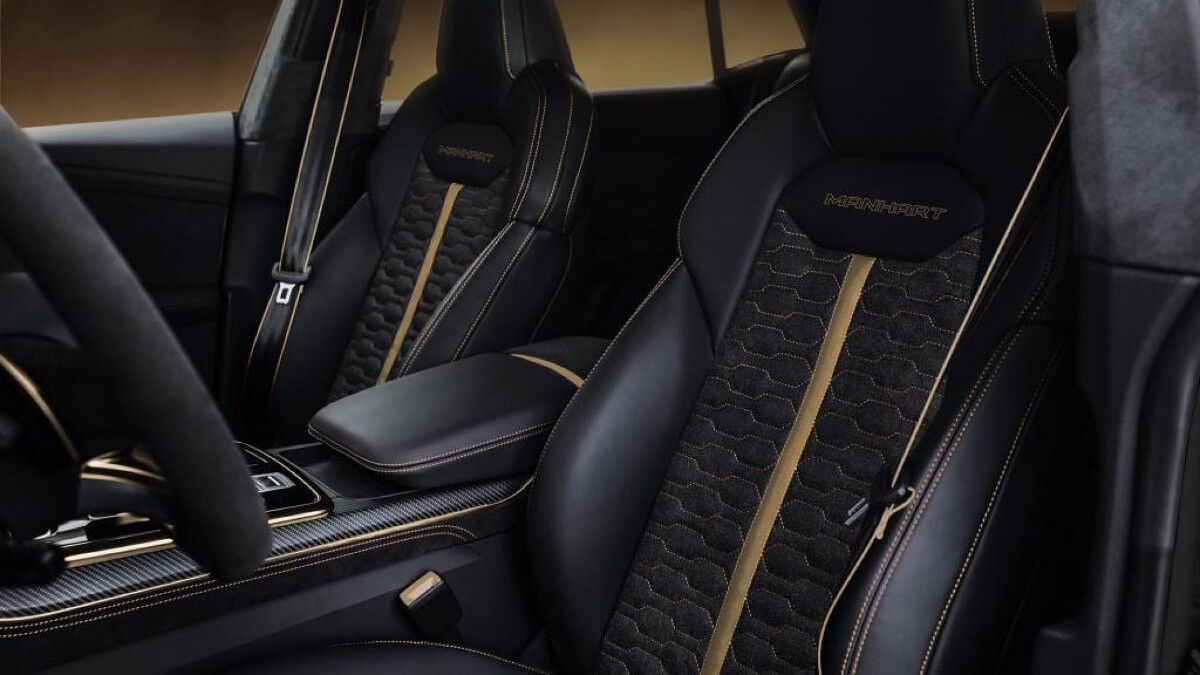 ADVERTISEMENT - CONTINUE READING BELOW ↓
Recommended Videos
Elsewhere, there's a 30mm drop in ride height thanks to Manhart's suspension upgrade, and those wheels are Concave One aluminum jobs. The brakes remain standard—Audi already fits ceramic discs, luckily.
Just 10 RQ 900s will be built, with each one costing—wait for it—€280,000 (P15.3 million). Ouch.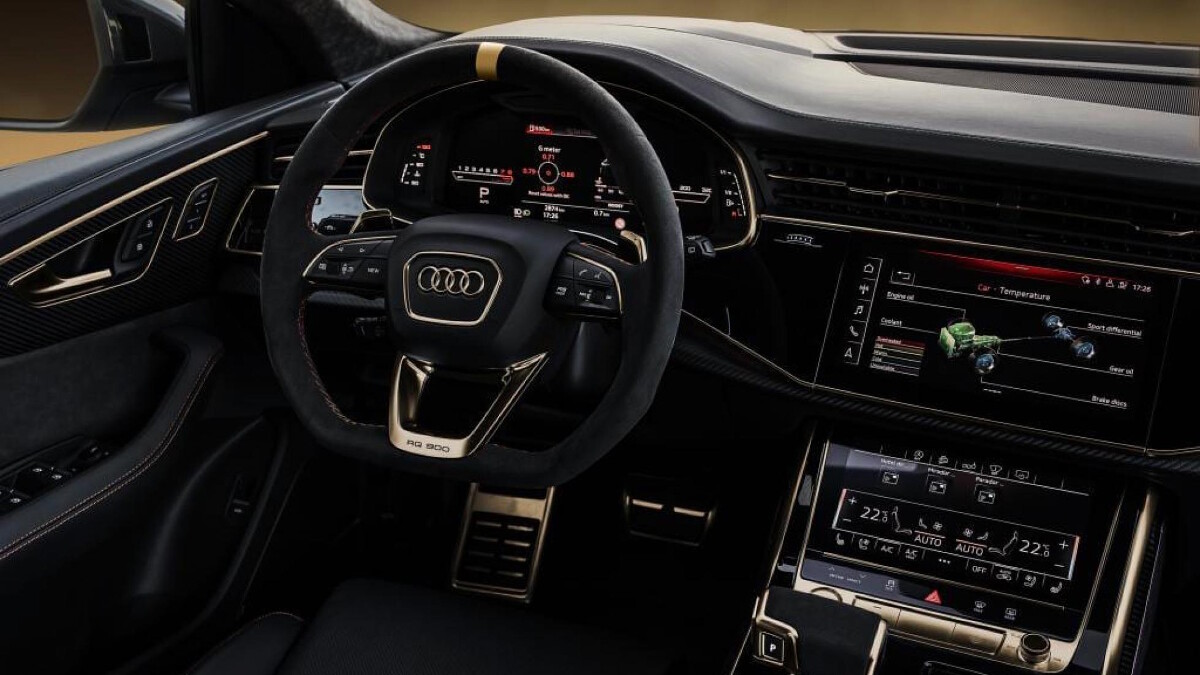 ADVERTISEMENT - CONTINUE READING BELOW ↓
NOTE: This article first appeared on TopGear.com. Minor edits have been made.