The ID. 3 hasn't taken over just yet—the Golf is still, and will probably remain for years to come, the ubiquitous Volkswagen. Still the answer we'll give pretty much anyone when they ask us what new car they ought to buy. Assuming it's not terrible, that is.
There is more distance between the Mk7 Golf and the new Mk8 than there was between the MkVI and the MkVII. On the inside, at least. Gone is the old car's unimpeachably user-friendly, button-laden interior. Now, save for a few on the doors and steering wheel, there are virtually no buttons. Everything is routed through the big touchscreen, which runs a new UI, and what few physical controls remain—volume, temperature, sunroof—are of the terrible swipy/touchy variety.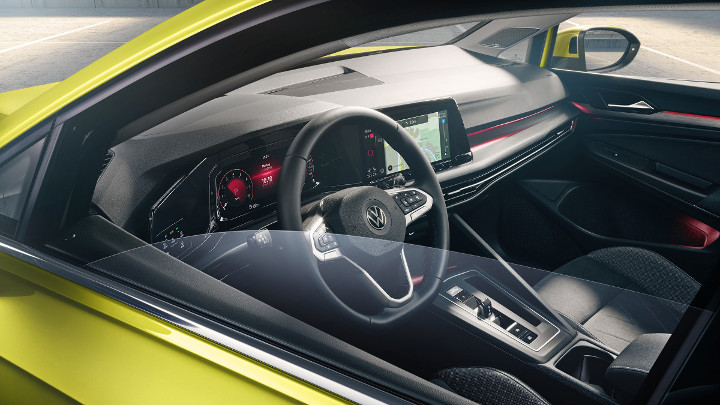 Continue reading below ↓
Recommended Videos
We've had a play. The swipy/touchy controls are immediately unconvincing, but the infotainment seems to work as well as anything from BMW or Merc. We're reserving full judgement until we drive the thing. As for the design...it's a good-looking interior. But we question whether it'll be as effortlessly usable as a Golf's cabin ought to be.
There's a voice assistant—'Hello Volkswagen' is the phrase you'll need to wake it up—and a built-in eSim so you're always online, giving access to internet radio and the company's 'We Connect' services. Among other things, this lets drivers save their driving position and other settings to the cloud for immediate use in other cars, grants access to the VW Shop, and—in certain markets—means you can use your mobile phone as the key.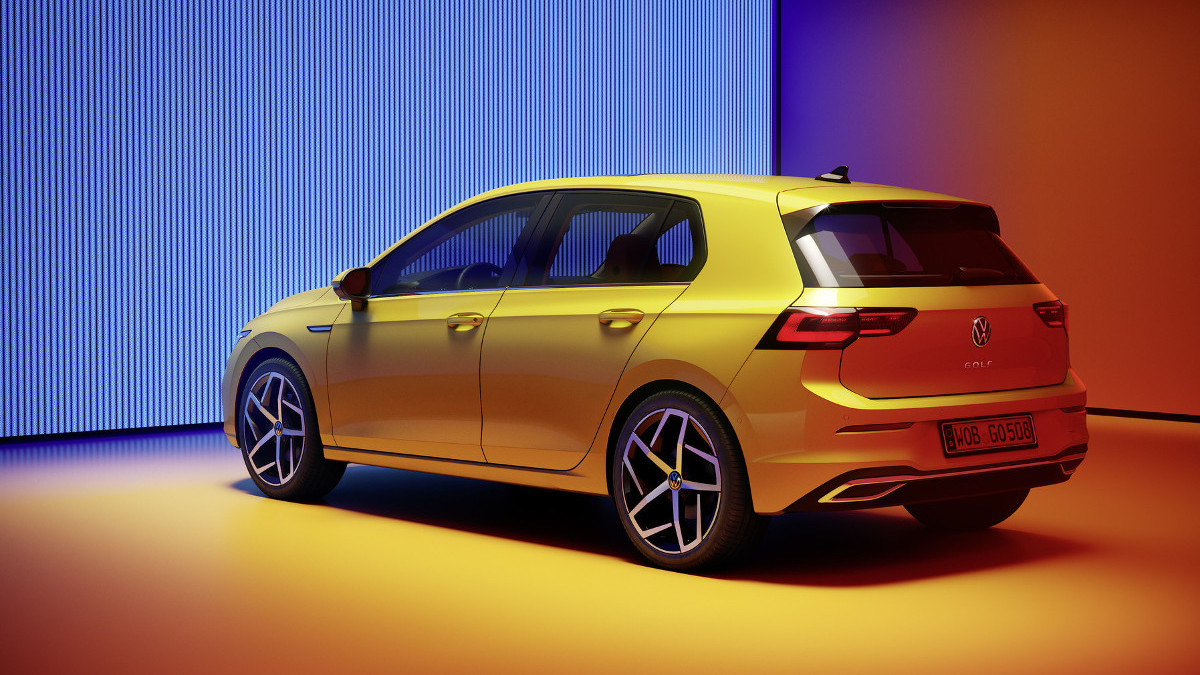 Talking of driving, from launch you're looking at 1.0-liter three-cylinder or a 1.5-liter four-cylinder turbocharged gasolines, or a 2.0-liter turbodiesel. When paired with the seven-speed dual-clutch transmission, all but the least powerful 1.0-liter gasoline get a 48V mild-hybrid system for supposedly better fuel consumption. Manual cars, which get a new six-speed gearbox, and the diesel get no such tech. But we're told they're nonetheless very clean—the diesel uses 'twin-dosing' tech to cut NOx emissions, while the small gasoline runs on the Miller combustion cycle and the bigger one has cylinder shut-off.
VW has already admitted there will be no new e-Golf (because of the ID. 3). But there will be many fast ones—new GTI and GTD, a plug-in hybrid GTE (with a bigger battery), and a 300hp-plus all-wheel-drive Golf R.
All Golfs get the big touchscreen and accompanying digital instrument cluster, LED headlights, and something called C2X. It's a bit of tech that lets the Golf communicate with other cars nearby, and warn them of approaching emergency vehicles, sudden slowdowns, broken-down cars, and so on. It uses an EU-standard kind of Wi-Fi rather than cell networks, so it works in tunnels, costs nothing to run, and can be used by any manufacturer.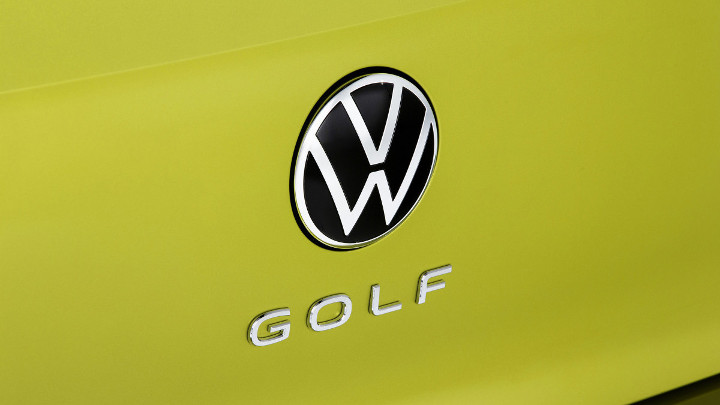 C2X is a first in Europe. But a lot of the Golf's safety and driver assistance tech has been seen before on big luxury cars such as the S-Class. Cruise control that, for example, is linked to GPS and can brake for corners and junctions. Level 2 automated driving tech that's on your side all the way up to 210kph, and fancy Matrix LED headlights you can basically leave on high beam all the time without blinding other drivers.
The trunk is a decent size, and there's about as much room in the back as you'd expect. Feels like a little more than in a BMW 1-Series or a Mercedes-Benz A-Class, but there's no knowing until we get all three together. In the meantime, check out more photos of the all-new Volkswagen Golf below.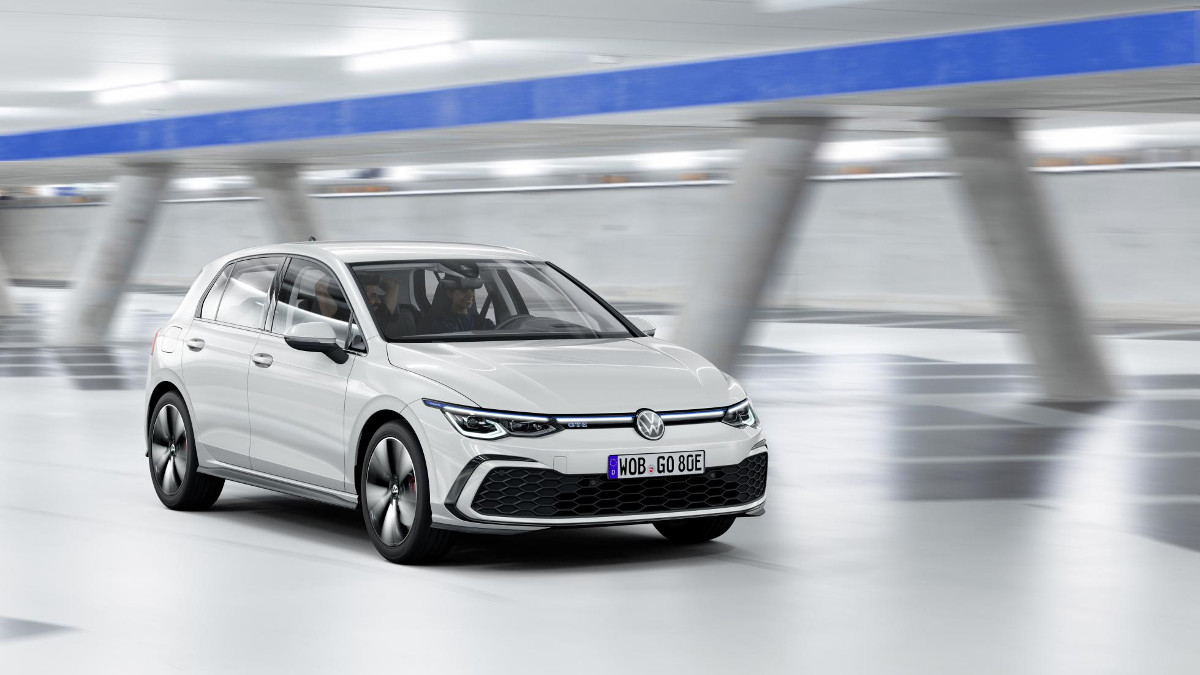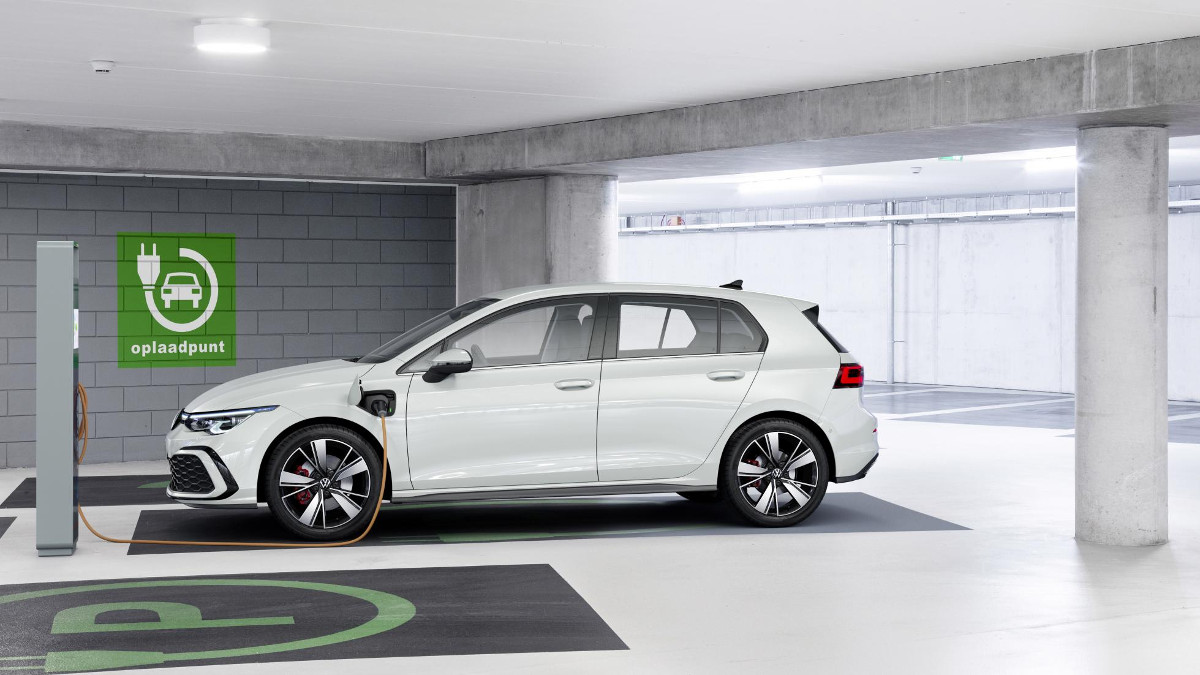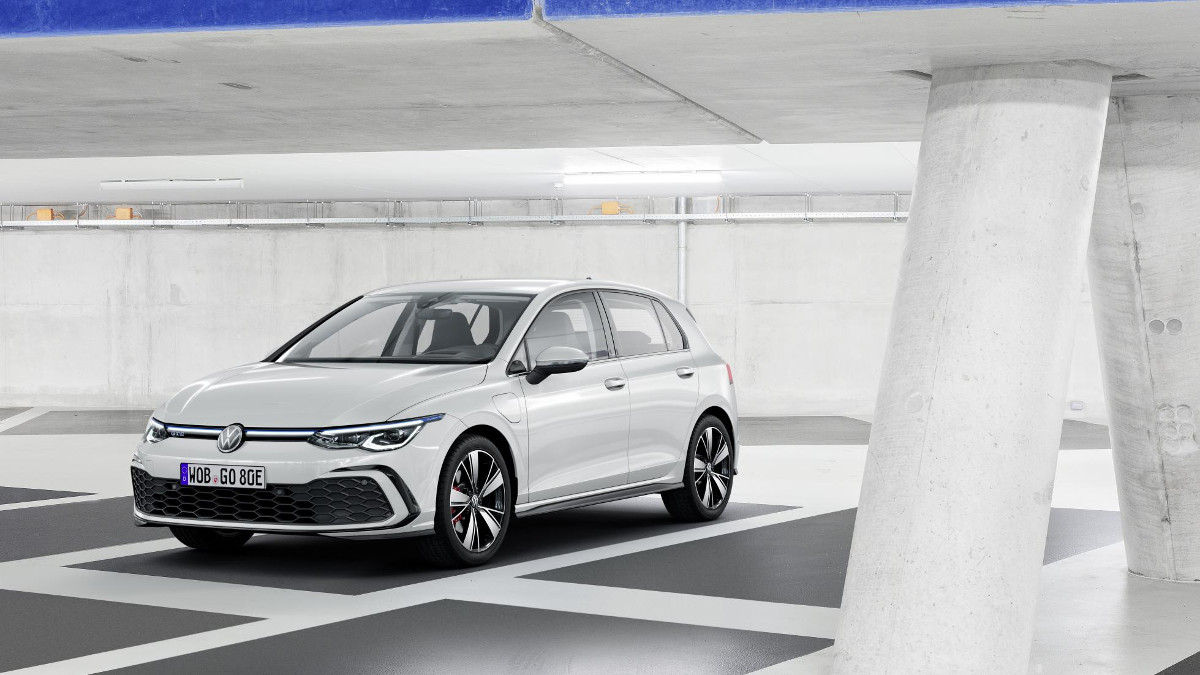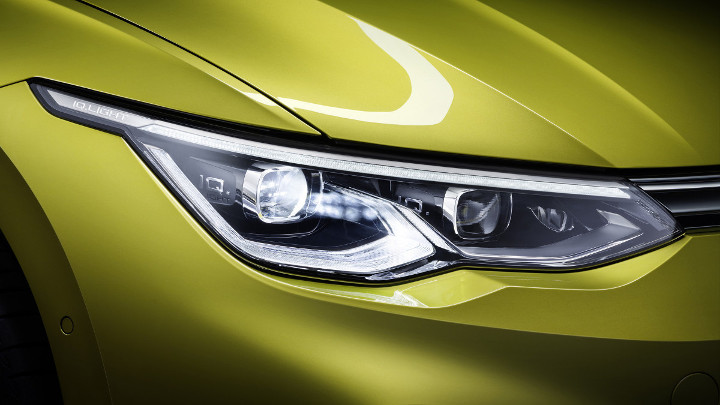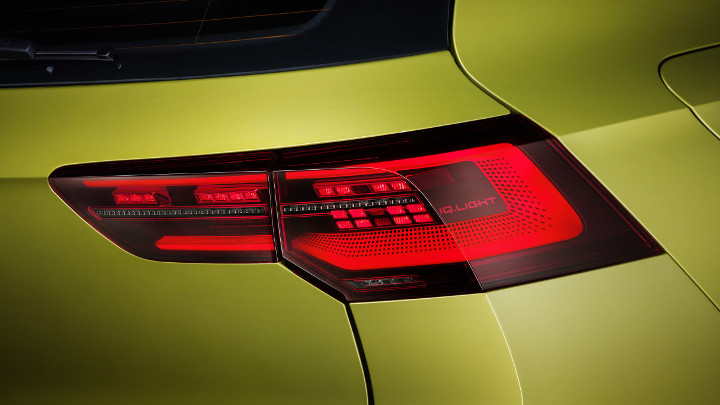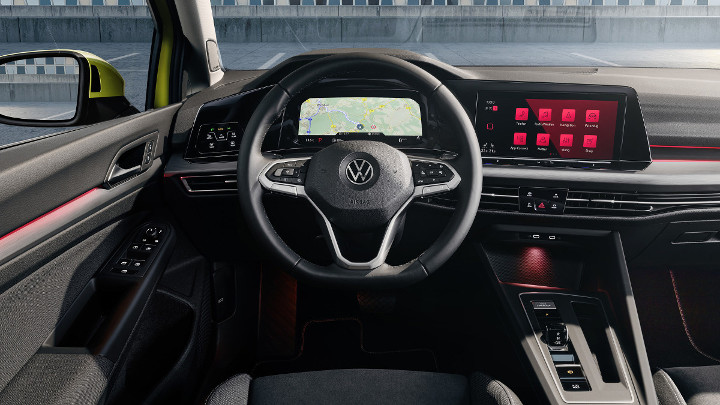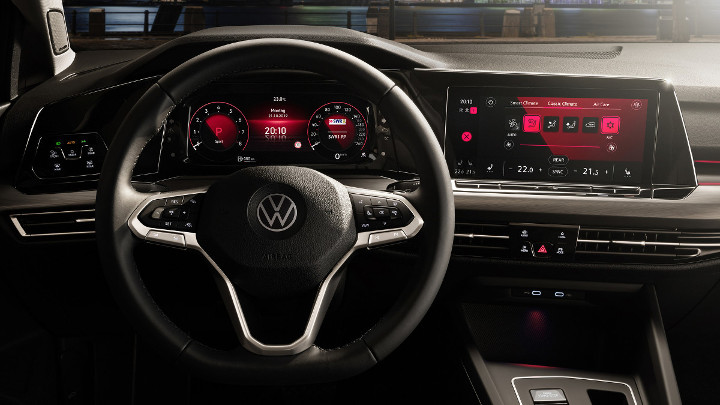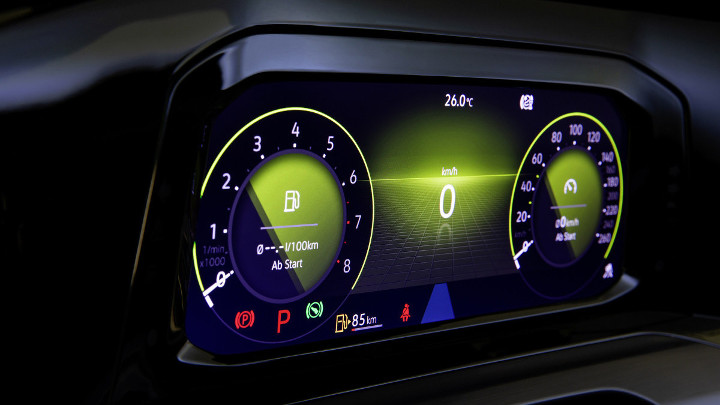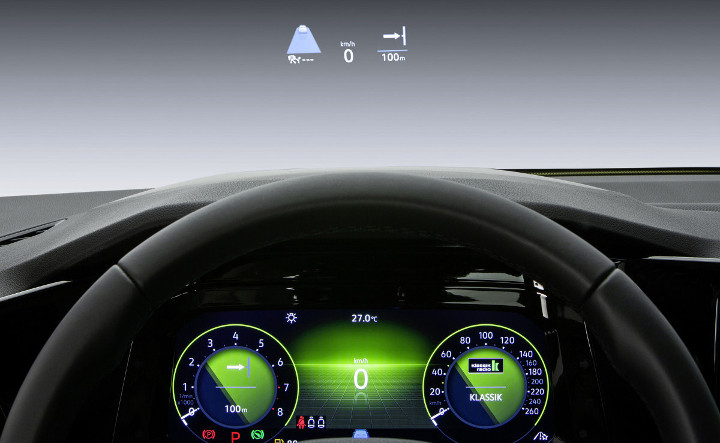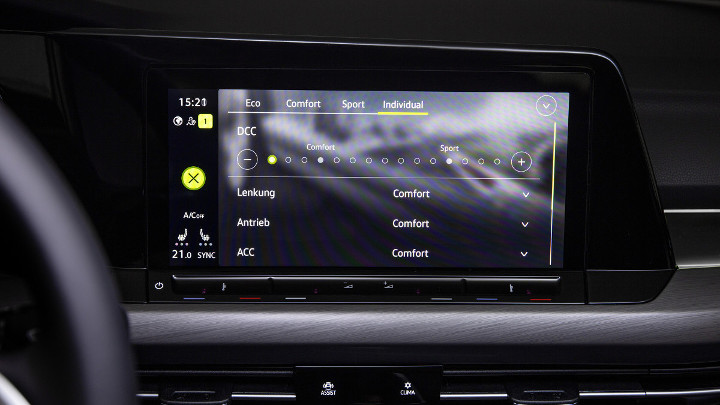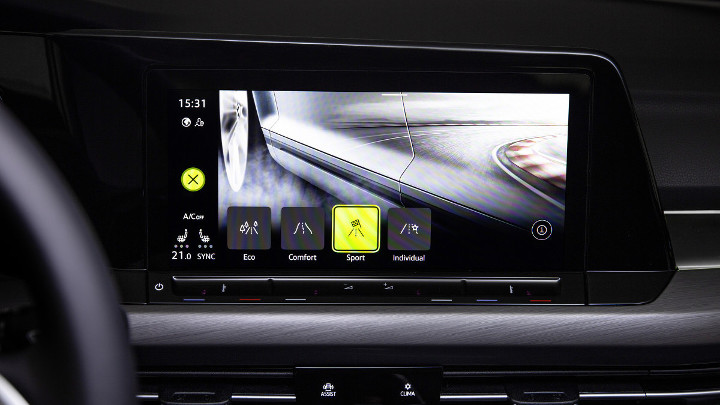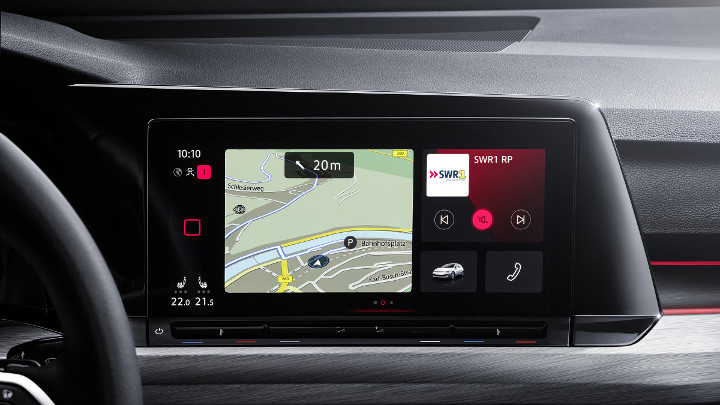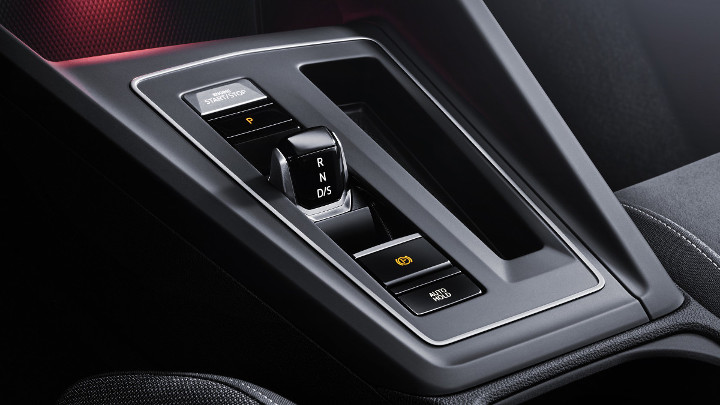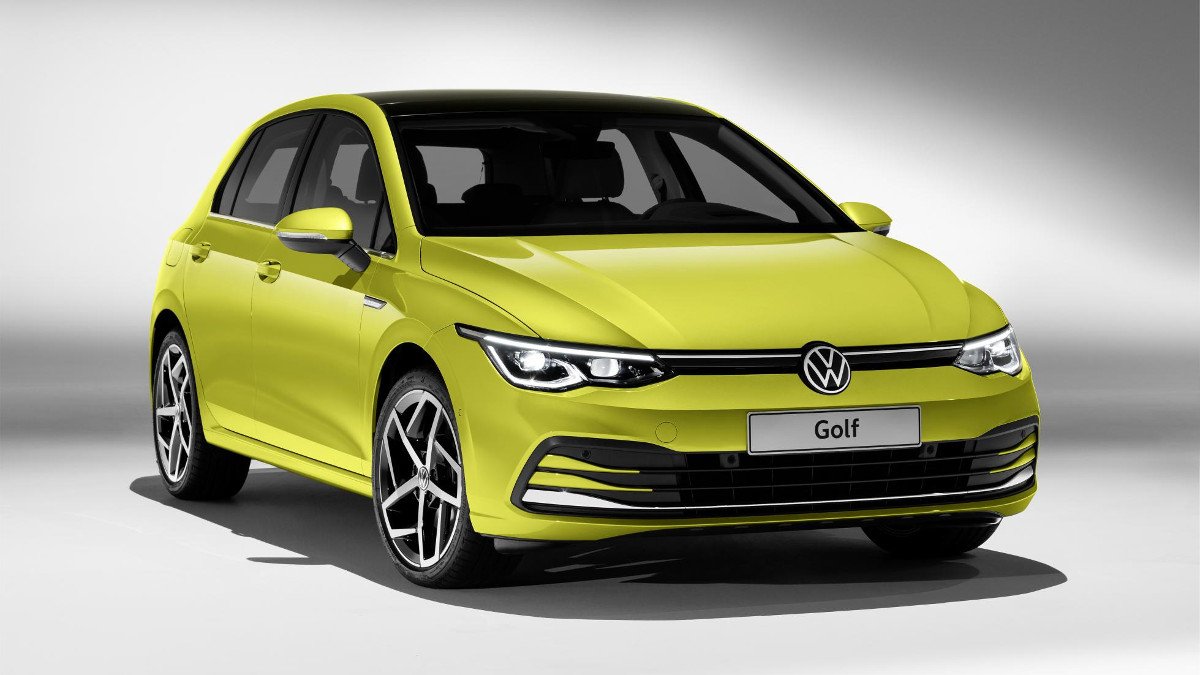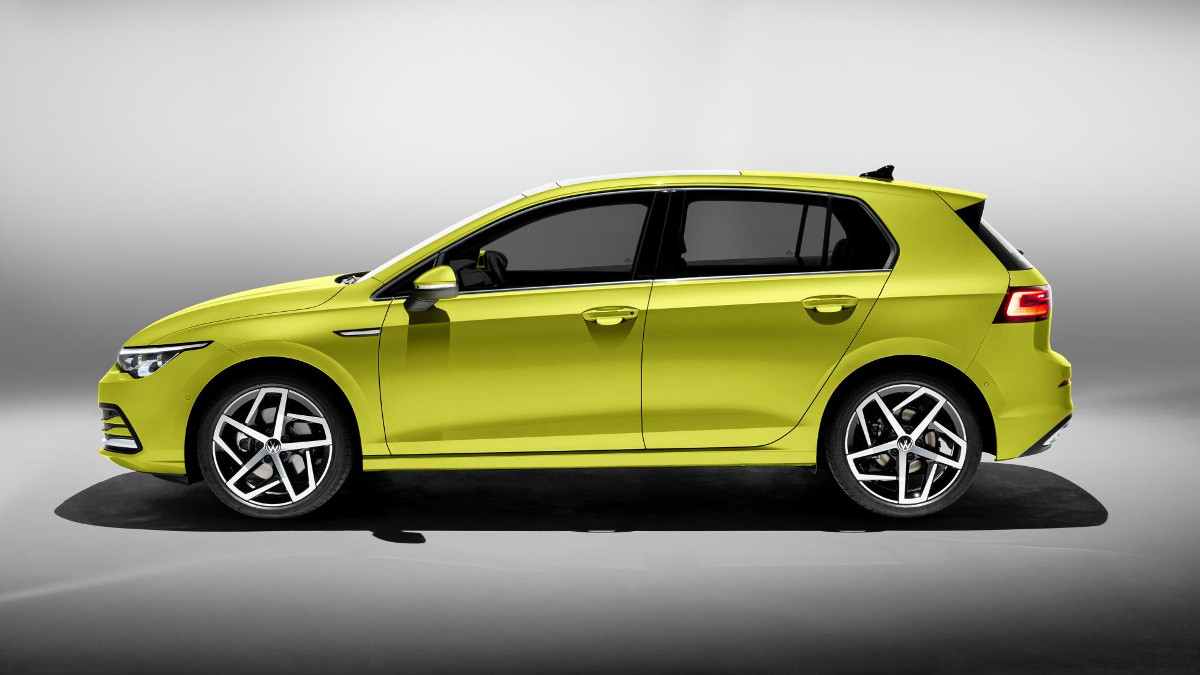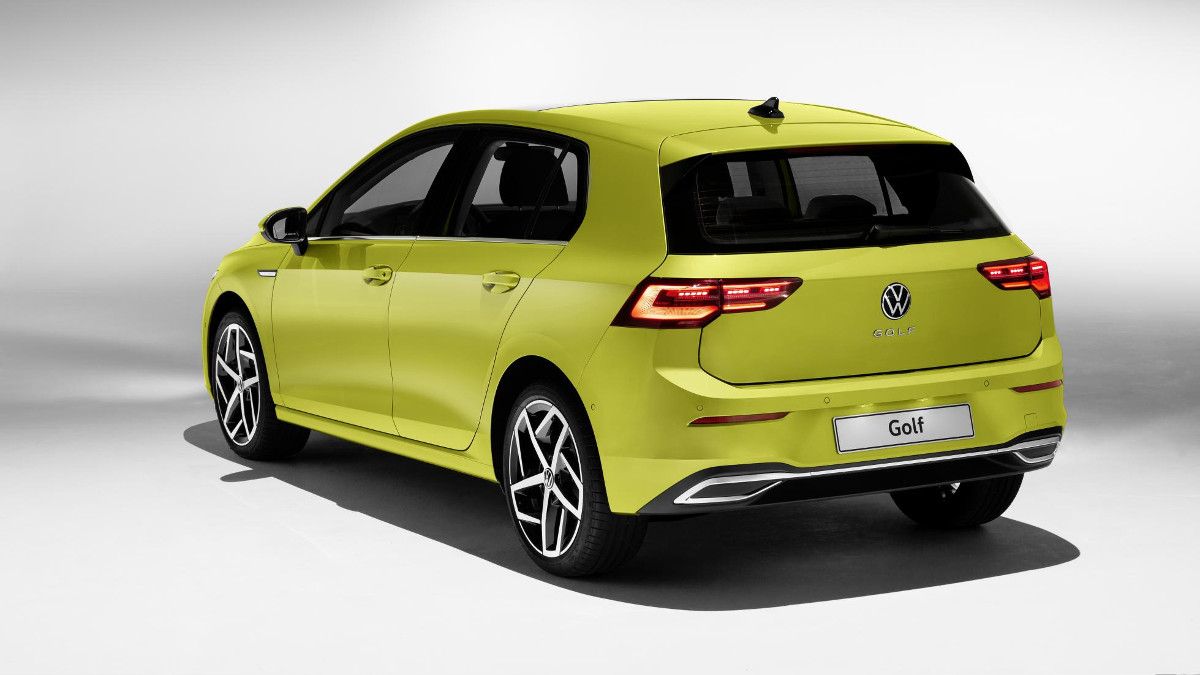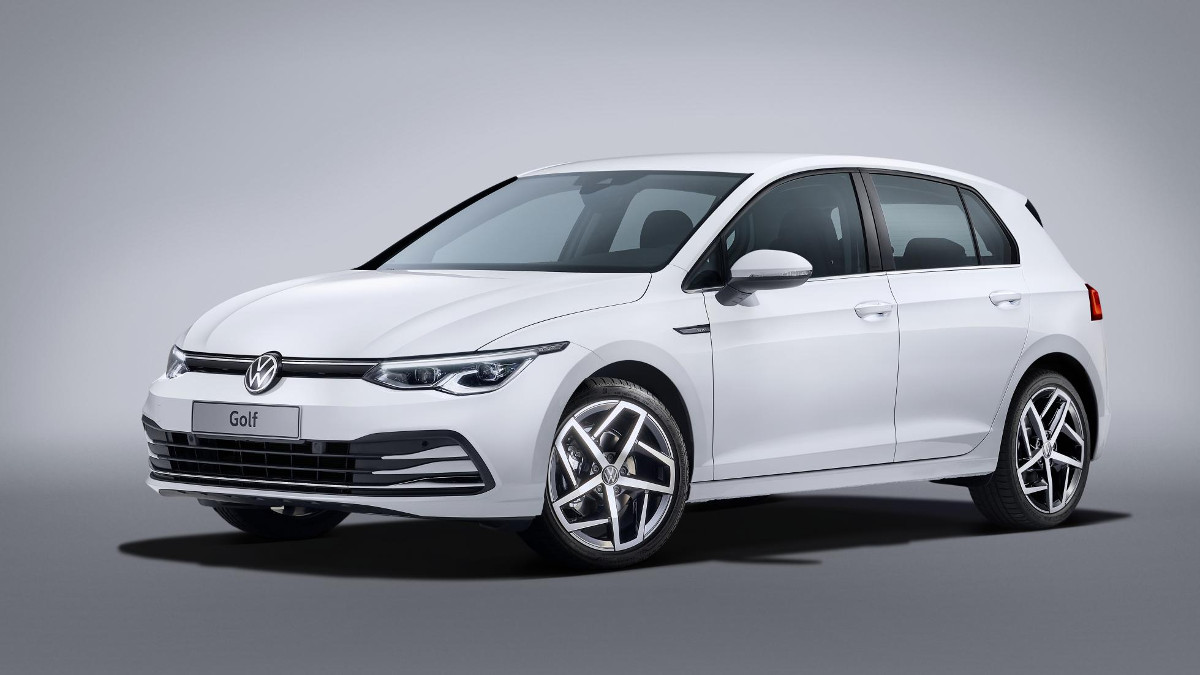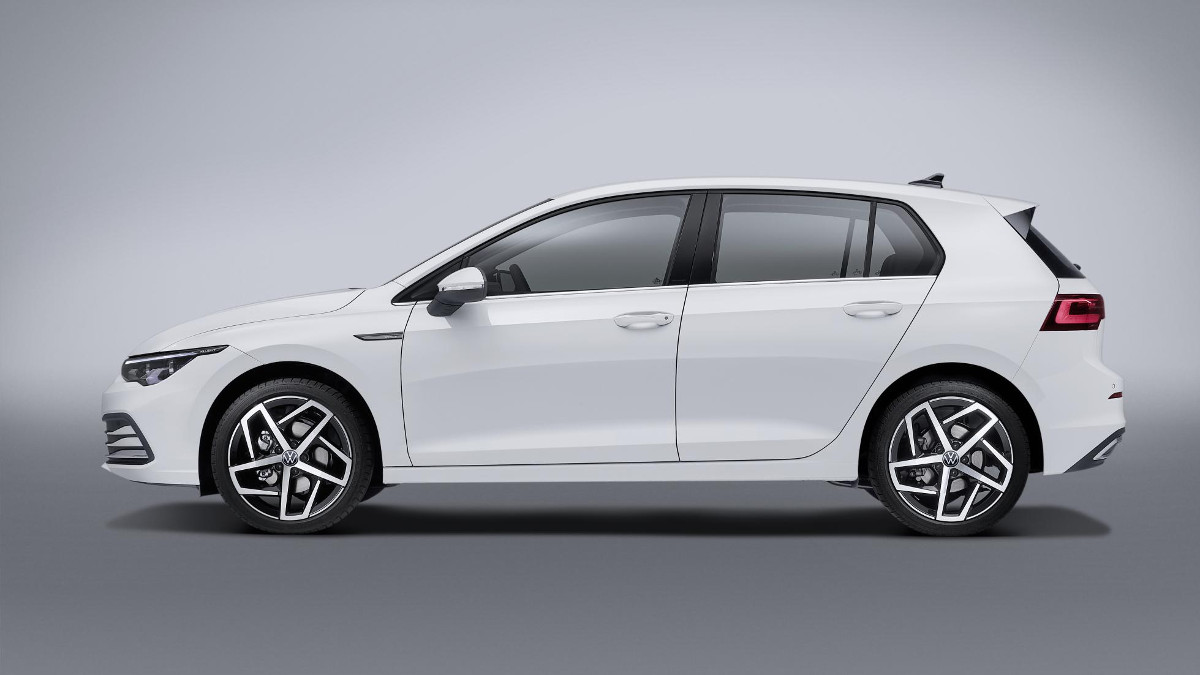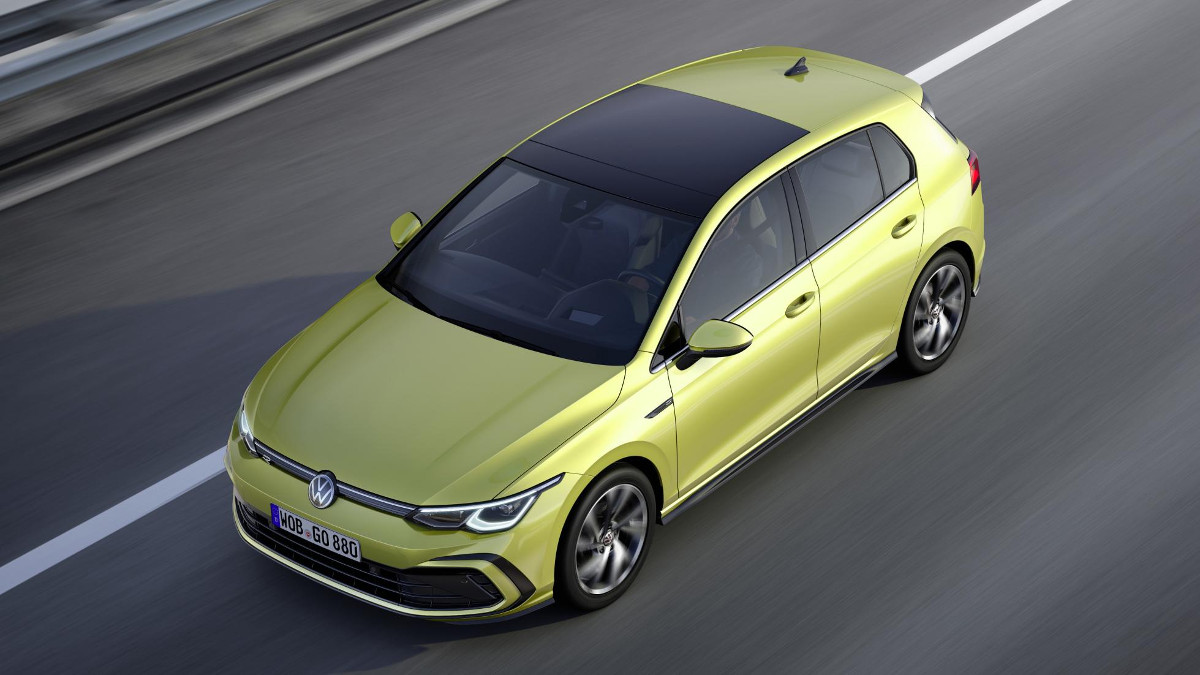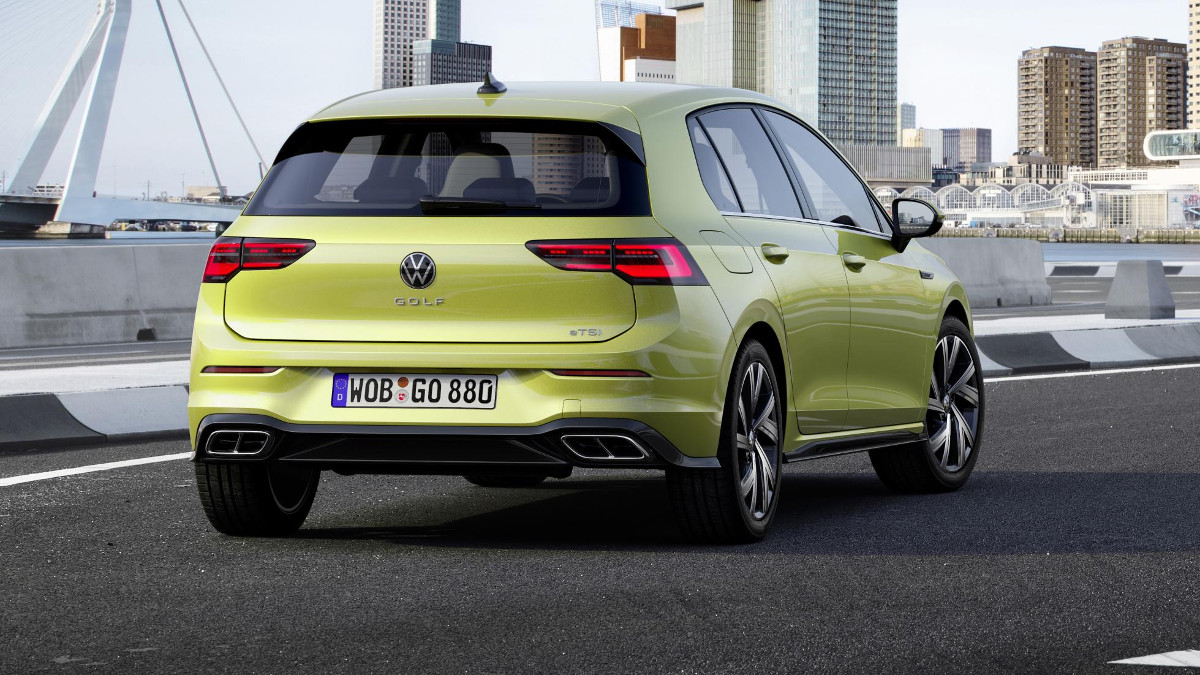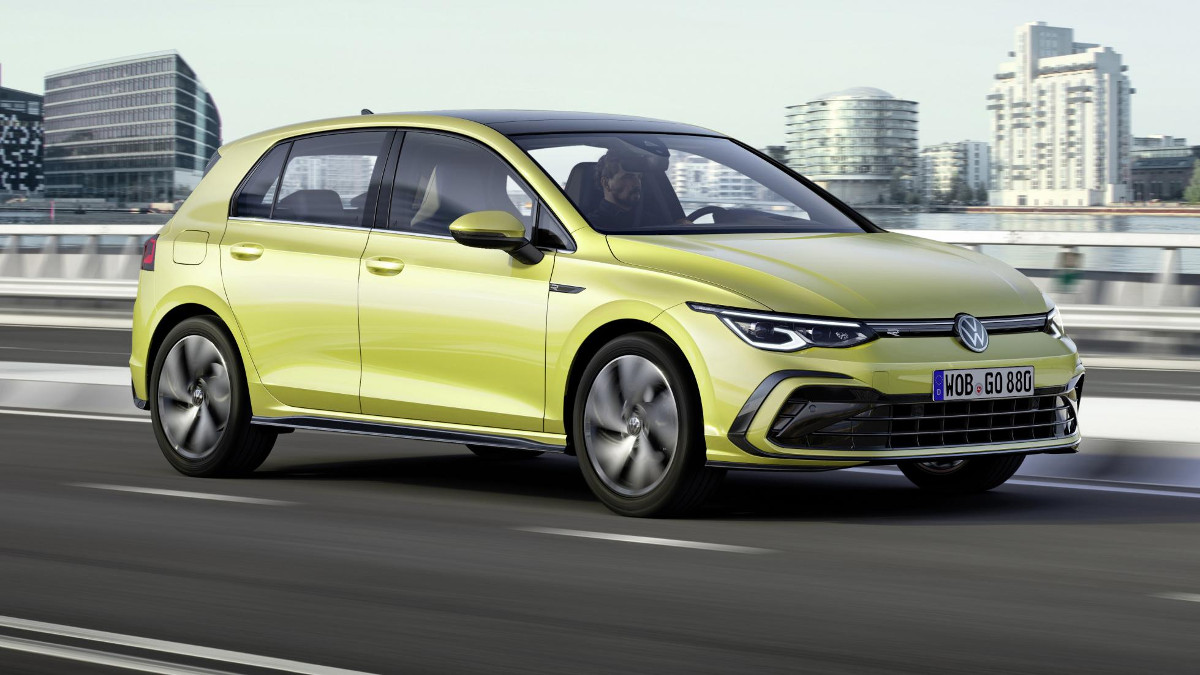 NOTE: This article first appeared on TopGear.com. Minor edits have been made.