What are the first few sensations that come to mind when someone attaches the word 'sports' to anything on four wheels?
Off the top of our heads? The weight of the steering wheel as you turn a corner at speed, the surge of an engine as you push down on an accelerator, and maybe the murmured cussing of an inexperienced front passenger clinging to his seat for dear life.
Our point is: You can feel a car's sportiness. But will this still be the case if we're talking about a vehicle that doesn't need you to do the driving? Nissan's IMs Concept, an "elevated, electrified sports sedan" unveiled at the 2019 North American International Auto Show, suggests that the Japanese carmaker thinks yes.
ADVERTISEMENT - CONTINUE READING BELOW ↓
If you take a look at the numbers, Nissan's position is hard to argue with: two electric motors capable of a combined 483hp and a whopping 800Nm of torque. The IMs is also all-wheel drive, and according to the company, it packs a layout that offers great balance and excellent cornering ability.
That's nice, but Nissan goes on to say that one of the vehicle's core characteristics is its ability to drive itself. This is apparent in the car's interior, which prioritizes space, detail, lighting, and features that allow passengers to interact with one another. Its neatest aesthetic bit only pops out while it's in autonomous mode, too—when its exterior lights turn blue and blips across the length of its "liquid metal" exterior.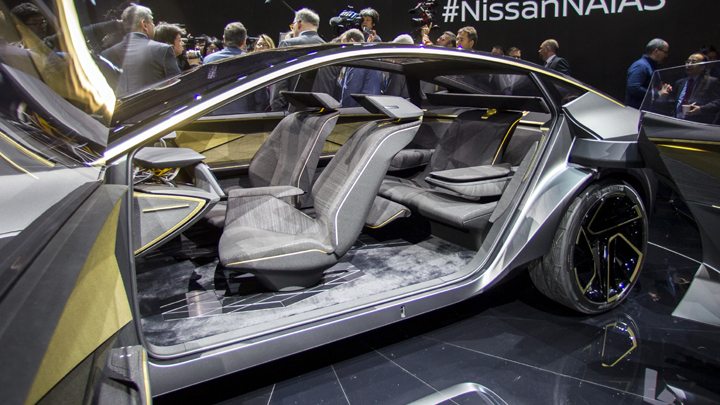 A sports sedan with an emphasis on its ability to drive itself. It's a paradox—and Nissan subtly admits it, calling the concept a "study in duality and contrast." Thankfully, the company has addressed this with a unique, adaptable interior. In manual mode, the IMs shifts its priority to driver engagement: The steering wheel pops out, and an interface featuring a thin, two-layer floating instrument panel provides technical information.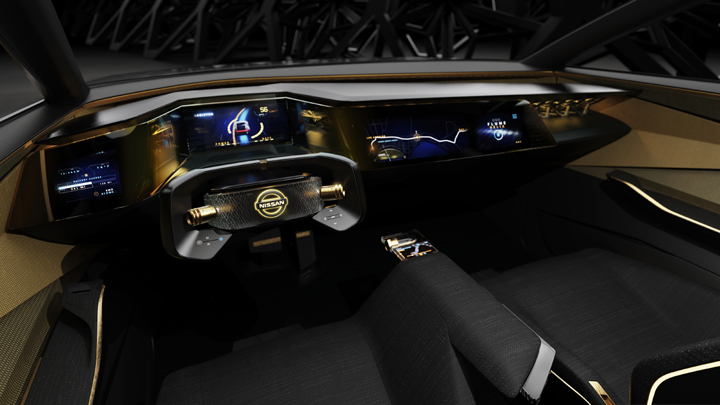 ADVERTISEMENT - CONTINUE READING BELOW ↓
"We've created a sporty performance vehicle that is equally inspiring and enjoyable in manual and autonomous driving modes," says Nissan senior vice president of design Alfonso Albaisa. "Thanks to the technology of Nissan Intelligent Mobility and the incredible insight of our designers, the IMs truly represents the next stage in sustainable mobility."
Would you mind if future sport-oriented nameplates came with an autonomous driving mode?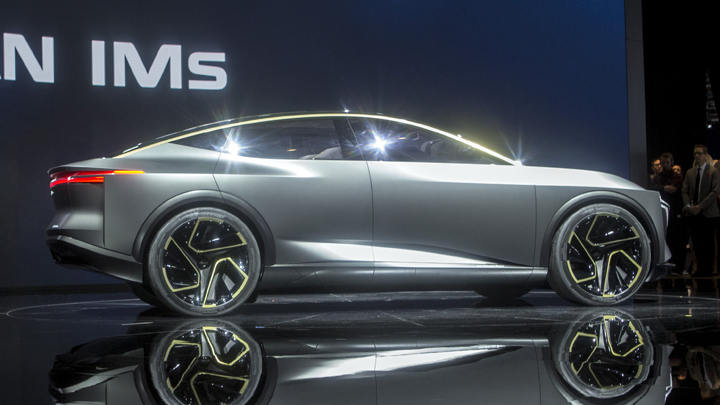 ADVERTISEMENT - CONTINUE READING BELOW ↓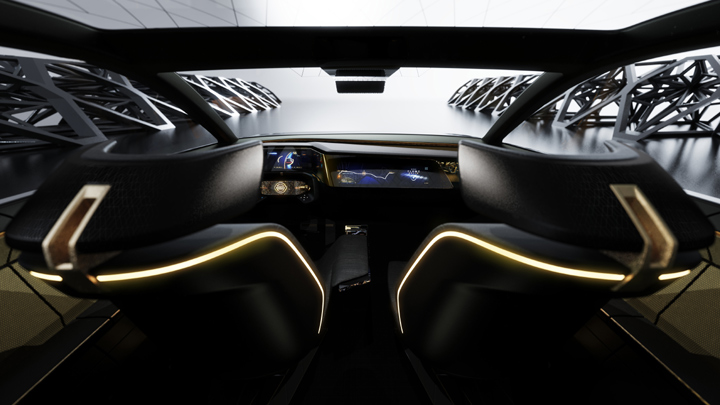 ADVERTISEMENT - CONTINUE READING BELOW ↓