We all know that people-haulers are incredibly popular here in our market. Well, Nissan just gave the NV350 Urvan some timely updates, and we're sure that these are updates that this van-loving country of ours will like.
Introducing the new 'Multi-Bed' feature. If it looks familiar, then you may have seen it on the Serena and the NV200 a while back. The NV350's Multi-Bed, however, is a bit different in structure, as it features a three-piece bed system.
The foldable bed can be attached to both sides of the cabin and can be set up in multiple ways to cater to different types of use. Either side of the bed can be removed to open up more space for cargo, while the middle section can also be taken out to make space for the optional table.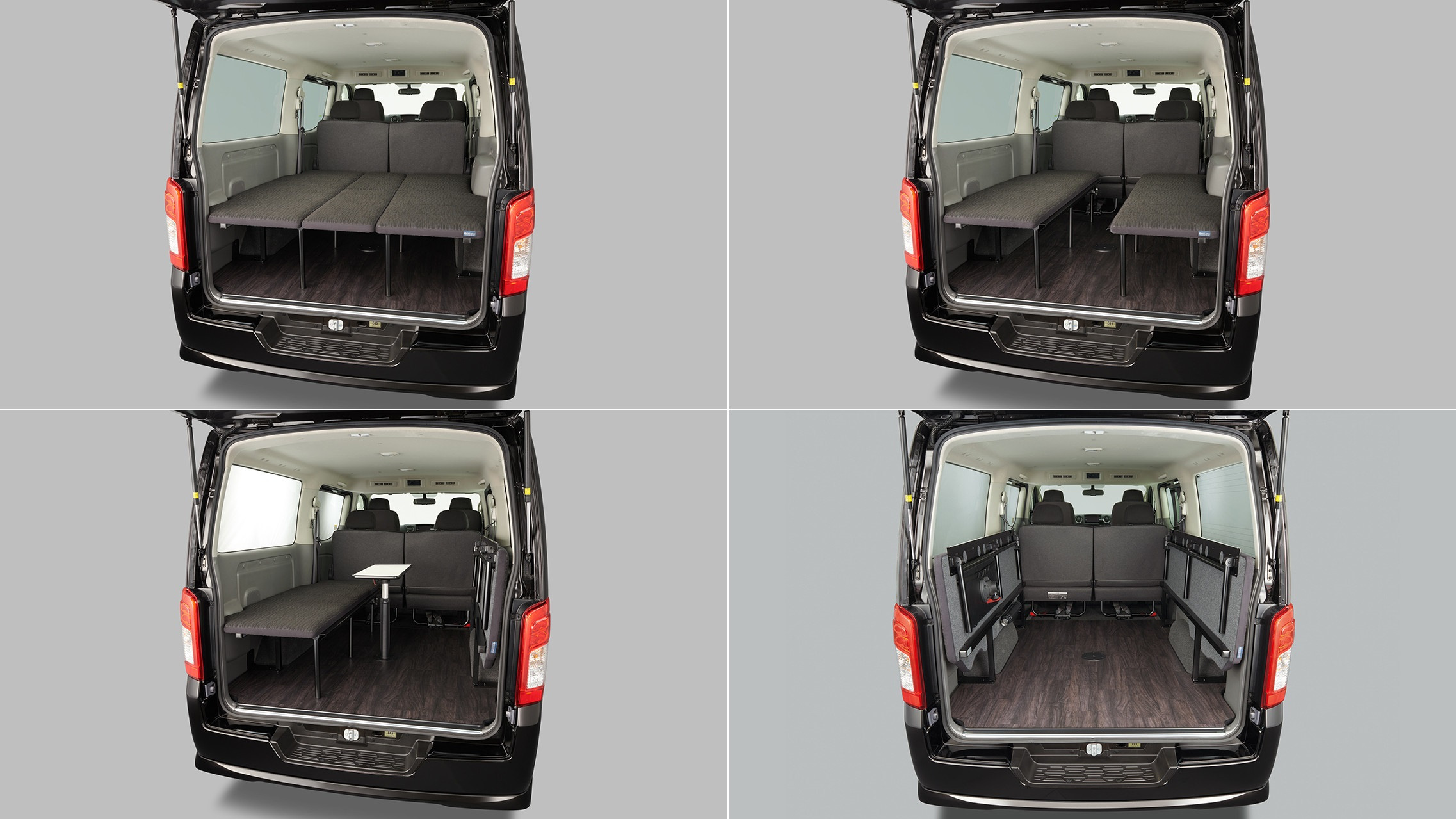 ADVERTISEMENT - CONTINUE READING BELOW ↓
Now, we say timely because with the looming coronavirus pandemic, people prefer to stay indoors these days. With this new Multi-Bed feature, passengers can work, eat, or even snooze right at the back of the van.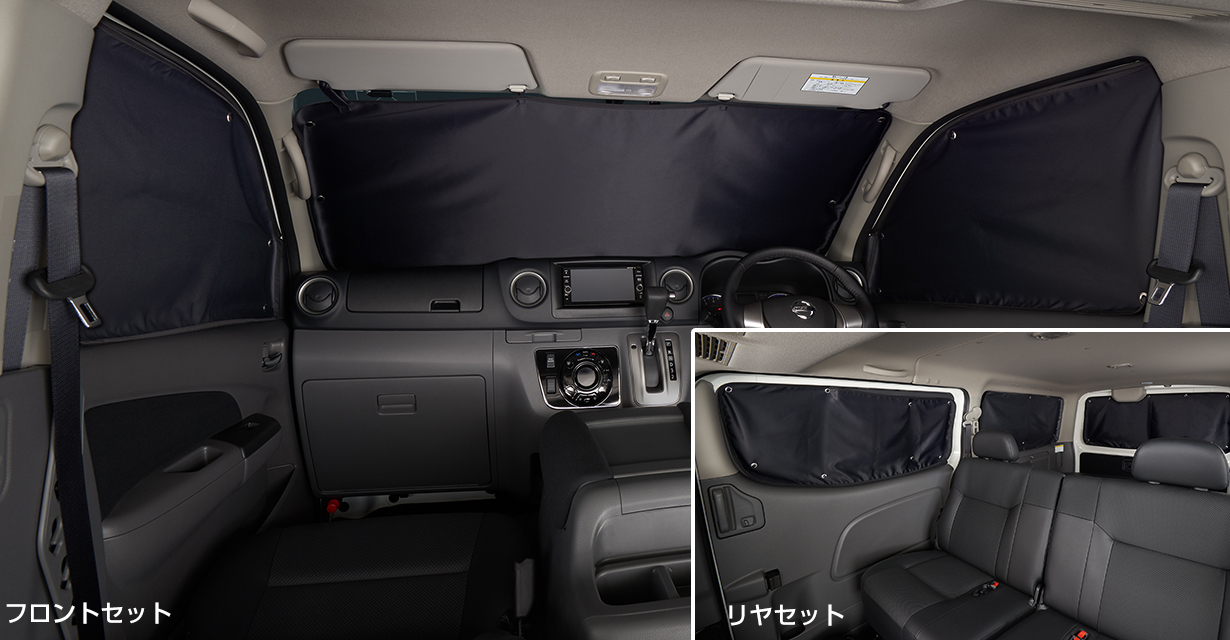 Speaking of snoozing, privacy shades and curtains are also available together with the Multi-Bed. That'll prove handy in case you need (or simply want) to spend the night inside the vehicle. Pipe racks that can be installed around the cabin are also available. If you opt to have it fixed onto the inside of the liftgate, you can hang a fabric or a tarp to create more shade and turn the vehicle into a bona fide mobile tambayan.
ADVERTISEMENT - CONTINUE READING BELOW ↓
Recommended Videos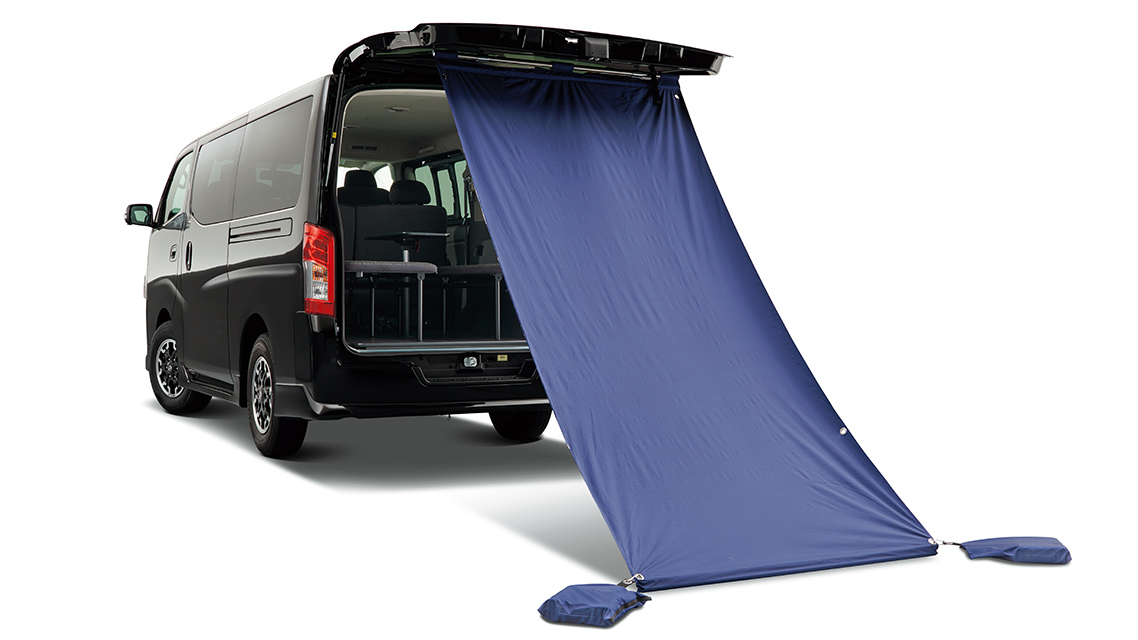 As fun and nifty as this new feature looks, though, we reckon we won't be seeing this arrive here on our shores. In any case, what do you think? Would you have your van fitted with something like this?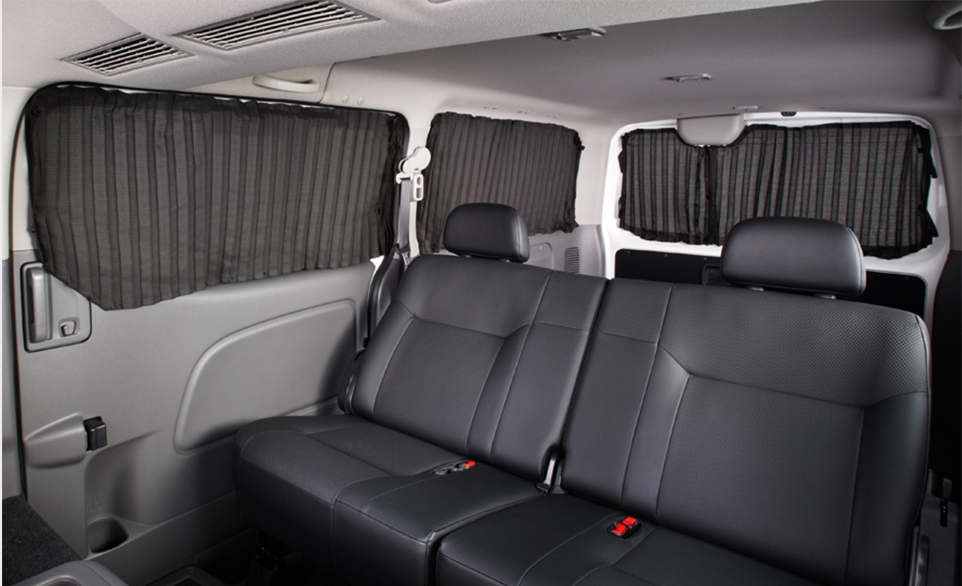 ADVERTISEMENT - CONTINUE READING BELOW ↓