Well, here it is. Nissan has finally revealed the Z Proto, the brand's next-generation Z sports car prototype, and we have to say it looks like the future is in good hands.
Let's get the most important thing out of the way first: Nissan hasn't reavealed its exact specs or output, but the company has made known that the Z Proto packs a turbocharged V6 engine. Purists will aslo be very happy to know that this mill comes paired with a six-speed manual transmission. Yes, a manual.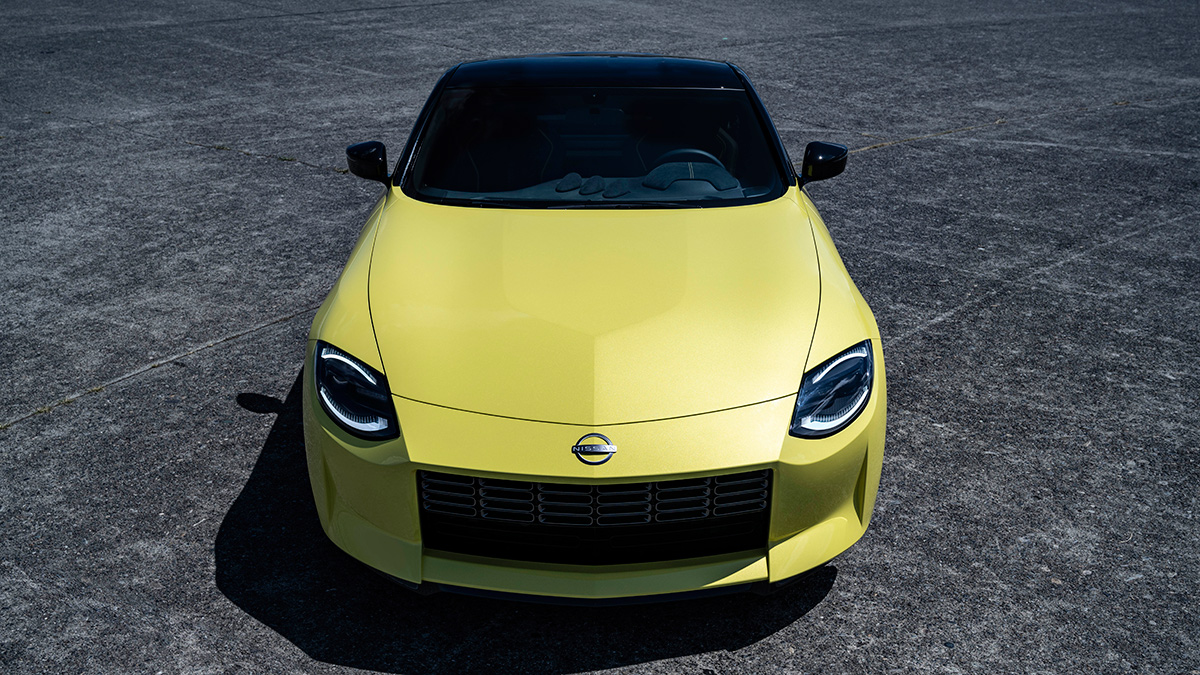 ADVERTISEMENT - CONTINUE READING BELOW ↓
That's about it for now as far as performance is concerned. Fortunately, there's a hell of a lot to take in visually.
The Z Proto measures in at 4,382mm in length, 1,850mm in width, and 1,310mm in height, and runs on pretty 19-inch alloy wheels. It also features a handful of carbon-fiber components and dual exhausts, and flaunts a modern design with throwbacks to Nissan Z cars of old.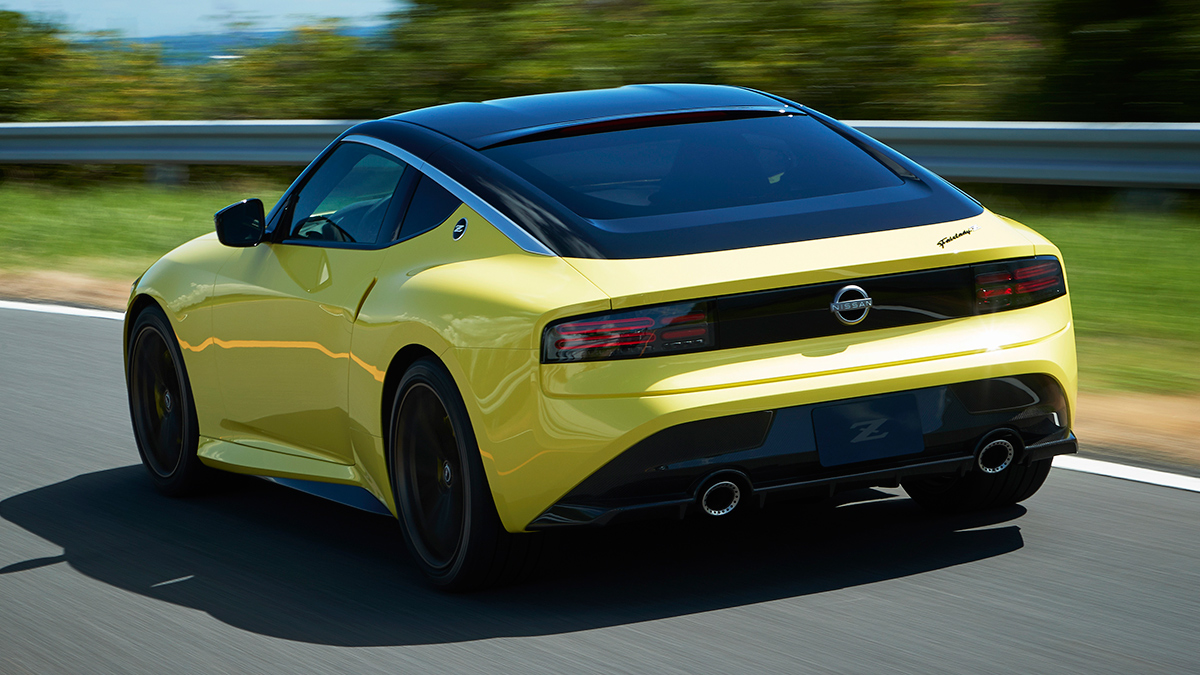 ADVERTISEMENT - CONTINUE READING BELOW ↓
Recommended Videos
Neon yellow finishes aren't uncommon these days, but the Z Proto's is actually an ode to the original color schemes of the S30 and the 300ZX. The car's teardrop-shaped headlights, hood, and distinct roofline clearly draw inspiration from previous-generation models, while a boxy rear and old-school LED taillights complete the retro vibe. The cherry on top? A proper 'Fairlady Z' badge planted on the rear of the car. Nice.
Complaints? None, really.The grille does look slightly too squarish for out tastes, but at this point we're just nitpicking.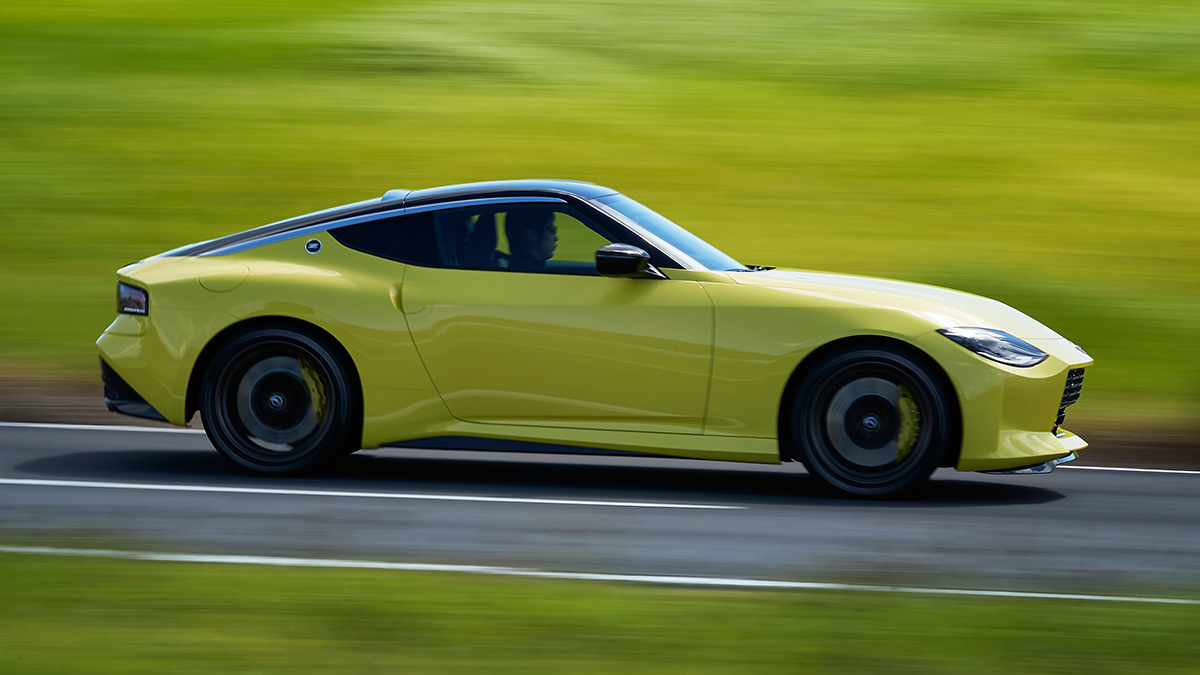 ADVERTISEMENT - CONTINUE READING BELOW ↓
"Our designers made countless studies and sketches as we researched each generation and what made them a success," Alfonso Albaisa, Nissan's head of design, said in a statement. "Ultimately, we decided the Z Proto should travel between the decades, including the future."
Things lean a little more toward modern inside the vehicle, where you can find niceties like a 12.3-inch digital meter display, a large touchscreen infotainment system, and a stealthy overall look with contrasting bright yellow accents scattered throughout. Oh, and that shift knob—that glorious, beautiful shift knob.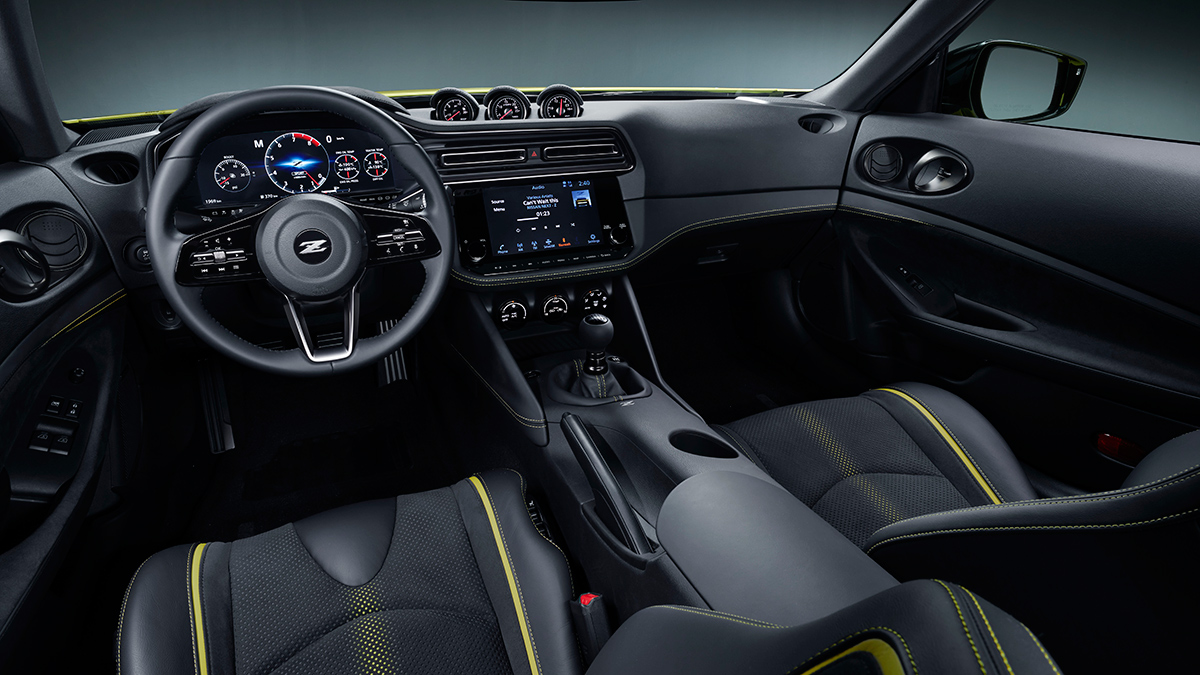 ADVERTISEMENT - CONTINUE READING BELOW ↓
No details regarding a production car yet, but Nissan says it's already working on optimizing this Z car's performance. So, what are your thoughts on this next-generation Z car? Chime in, people.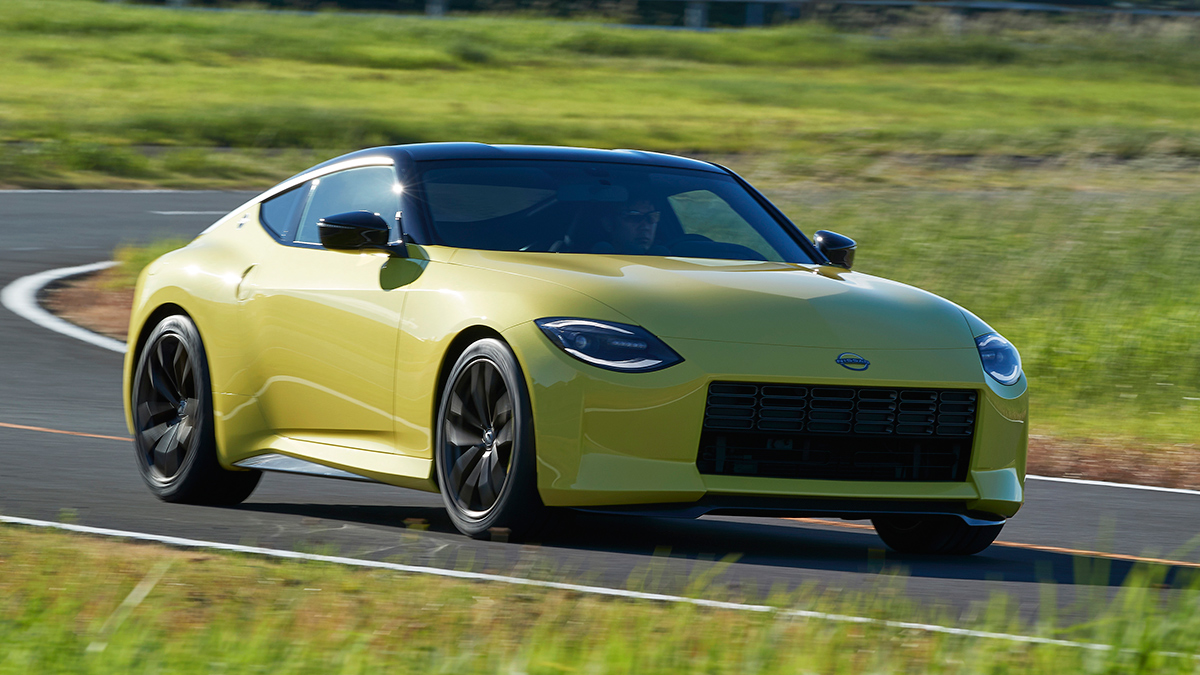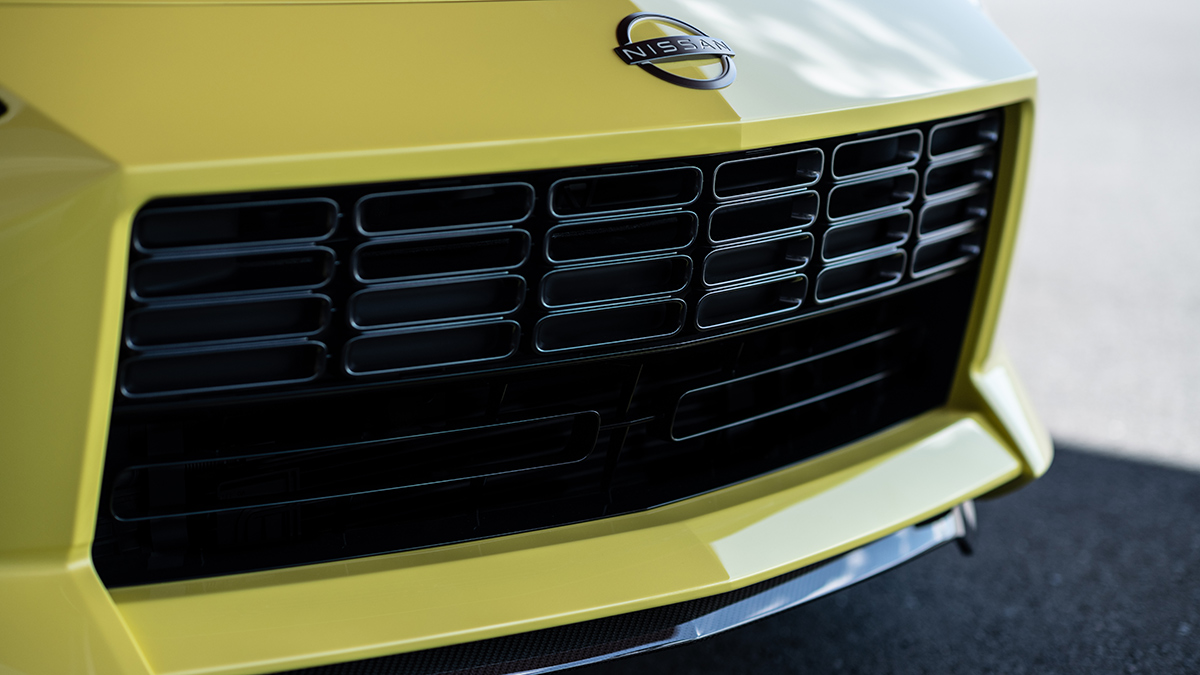 ADVERTISEMENT - CONTINUE READING BELOW ↓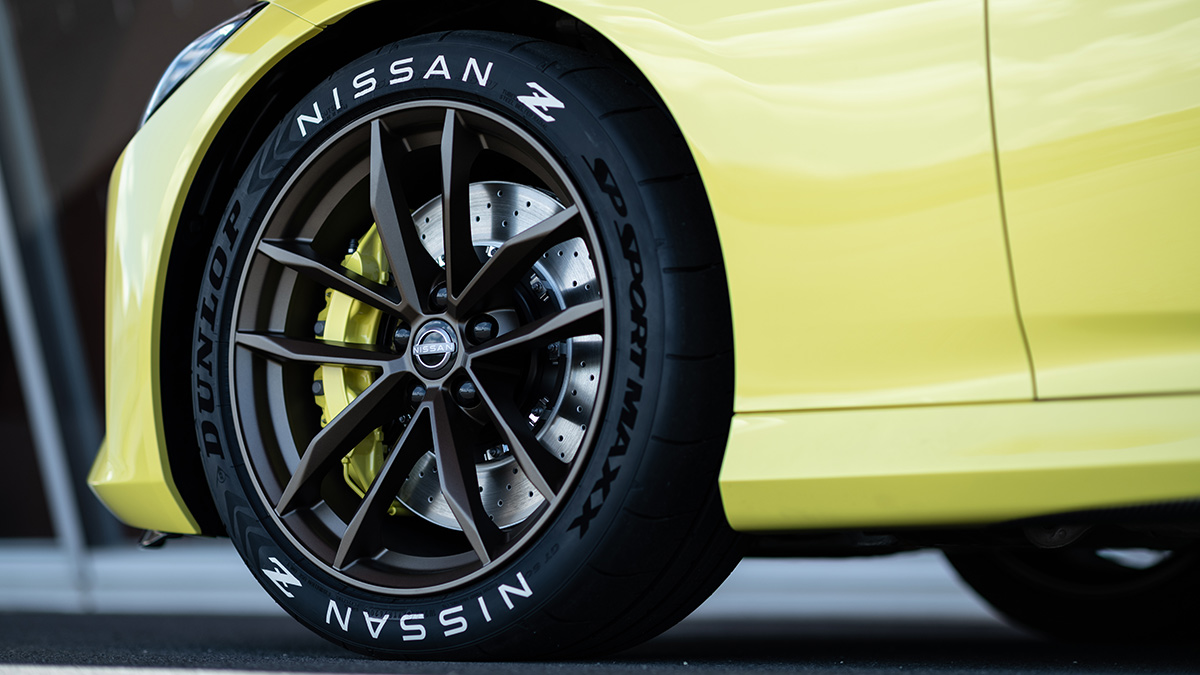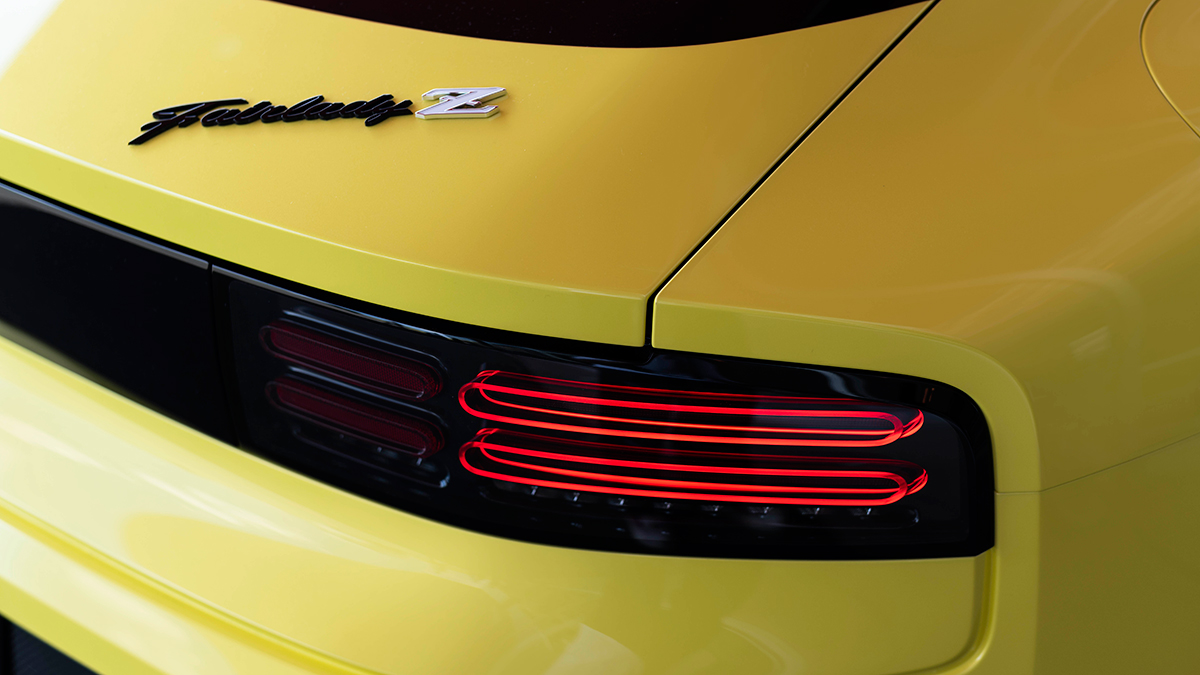 ADVERTISEMENT - CONTINUE READING BELOW ↓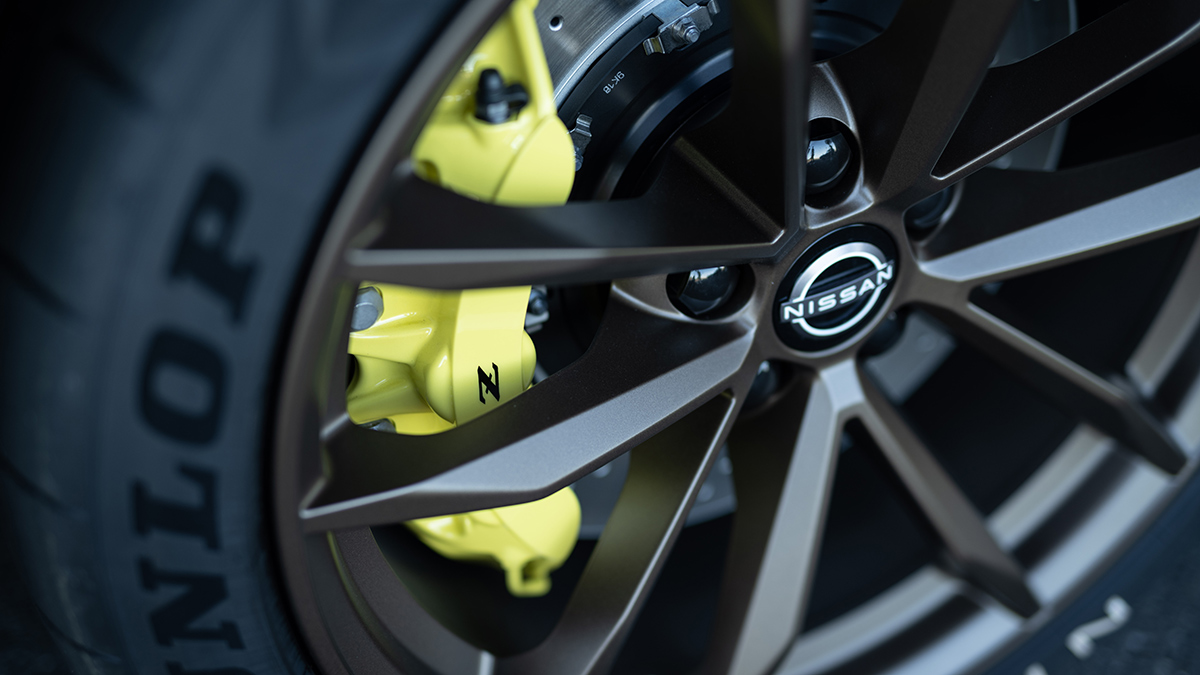 ADVERTISEMENT - CONTINUE READING BELOW ↓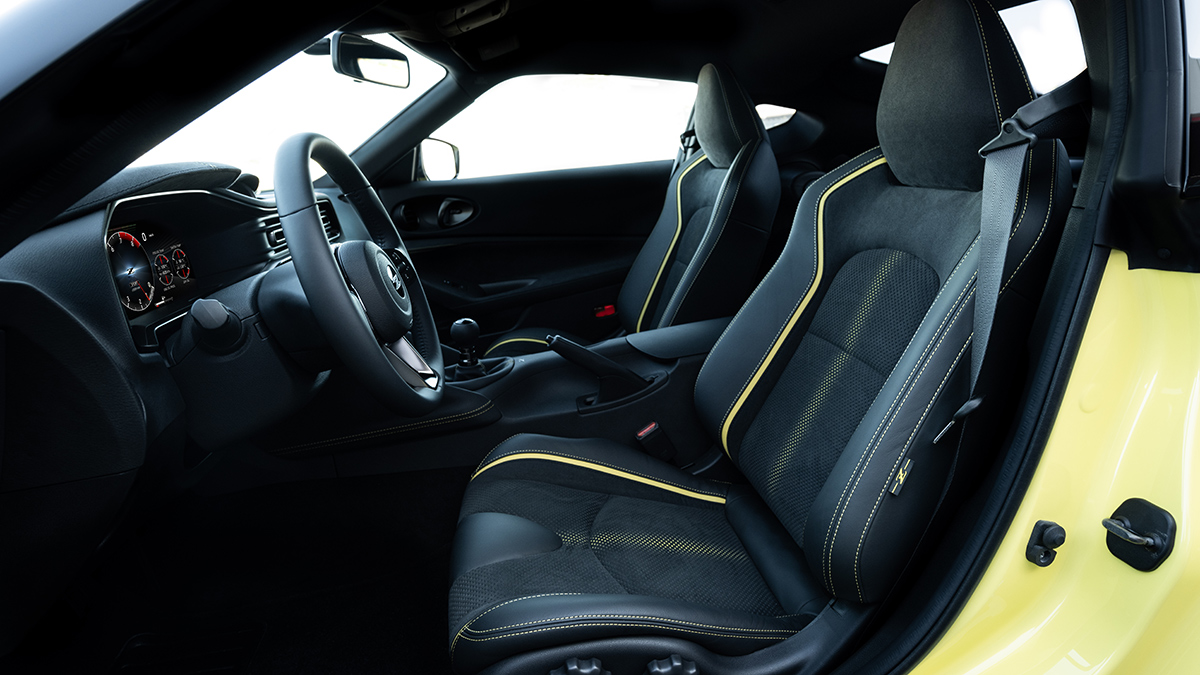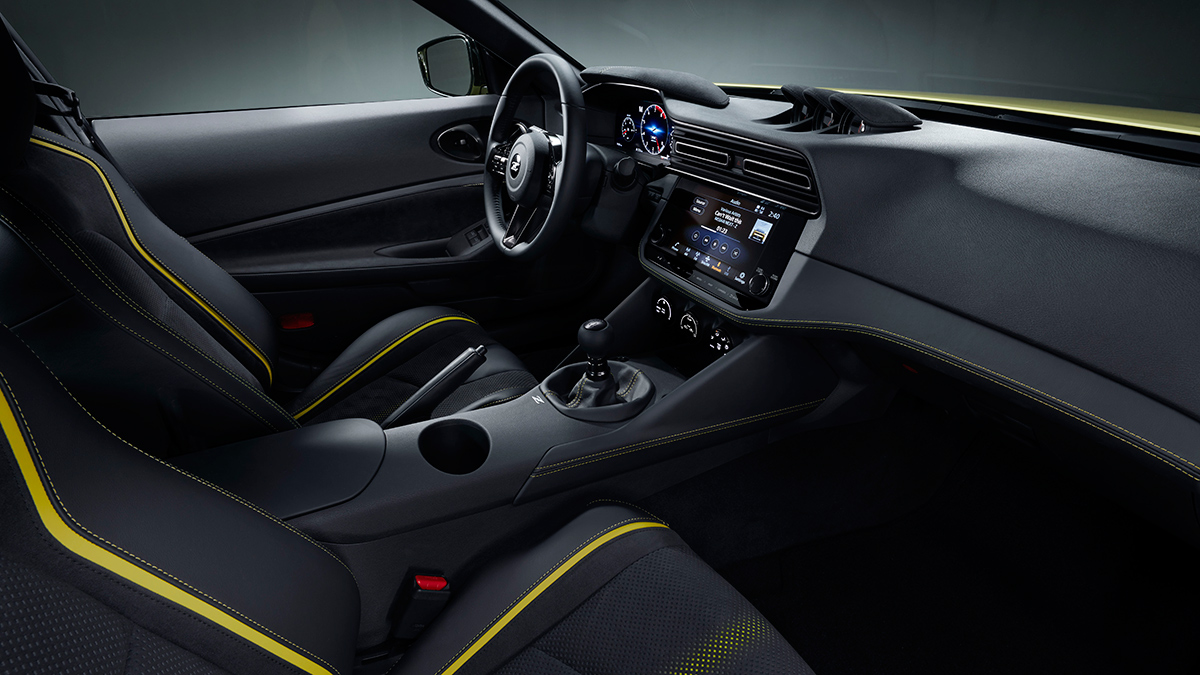 ADVERTISEMENT - CONTINUE READING BELOW ↓