People keep trying to squish themselves into studio flats in the city. Why do we do it to ourselves? What we all really need is to get out of the city and into one of Peugeot's latest concept vehicles—the Boxer 4x4.
The Boxer is Peugeot's commercial van, but this one has been converted into an awesome-looking go-anywhere camper. As well as the raised suspension (ground clearance is 30mm higher at the front and 50mm higher at the rear), Peugeot has fitted a selectable 4WD system with a rear-locking differential.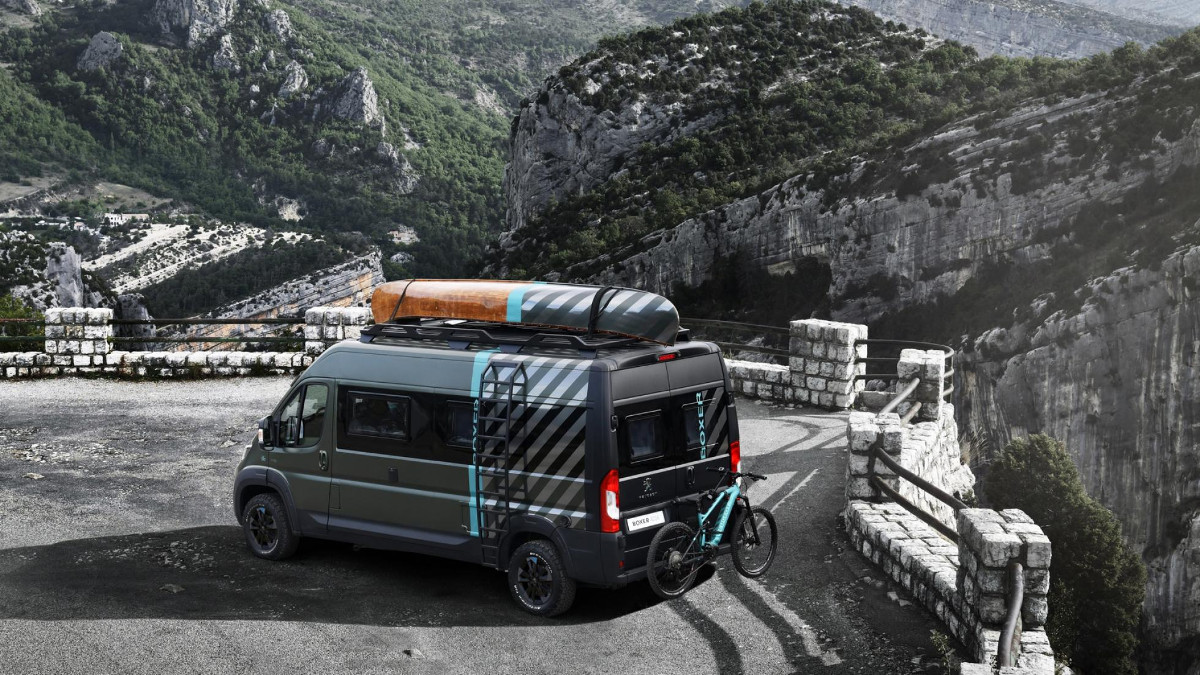 Under the hood is a BlueHDI diesel engine that produces a fairly reasonable 370Nm of torque—the important number for a big off-roader such as this. That engine is also connected to a six-speed manual gearbox, so you might even enjoy driving your new home out in the wilderness.
You can bring all your belongings with you, too—provided those belongings are a mountain bike and a Canadian canoe. Combined with the chunky BF Goodrich tires, the custom side ladder, and the windshield visor, though, they really complete the look.
ADVERTISEMENT - CONTINUE READING BELOW ↓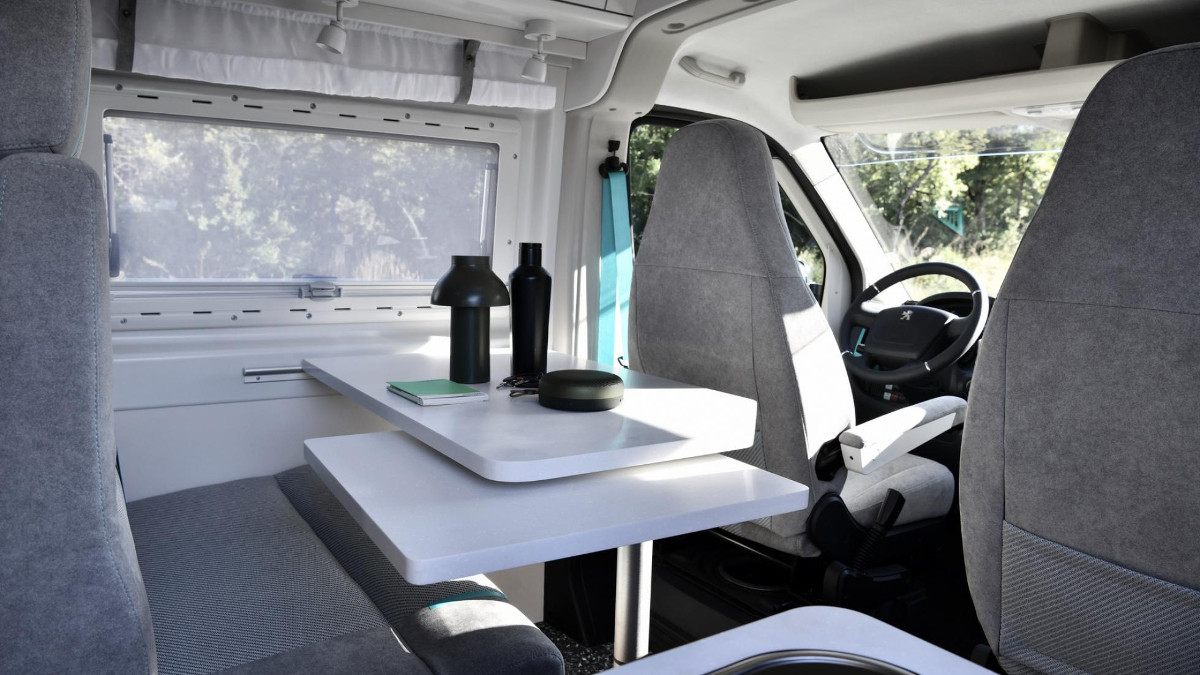 Inside, Peugeot says the Boxer 4x4 will "accommodate up to three people on a long-term basis." How long-term the carmaker really means we're not so sure, but the floor space is equal to 10sqm. This or a studio flat? We know where our money (if we had any) would go.
The interior features four separate zones—a dining/kitchen area, a sleeping area, a small bathroom, and the driver's area up front. There are swathes of fabric rather than leather, and the entire floor is apparently made from 100% recycled and 100% recyclable materials. Nice.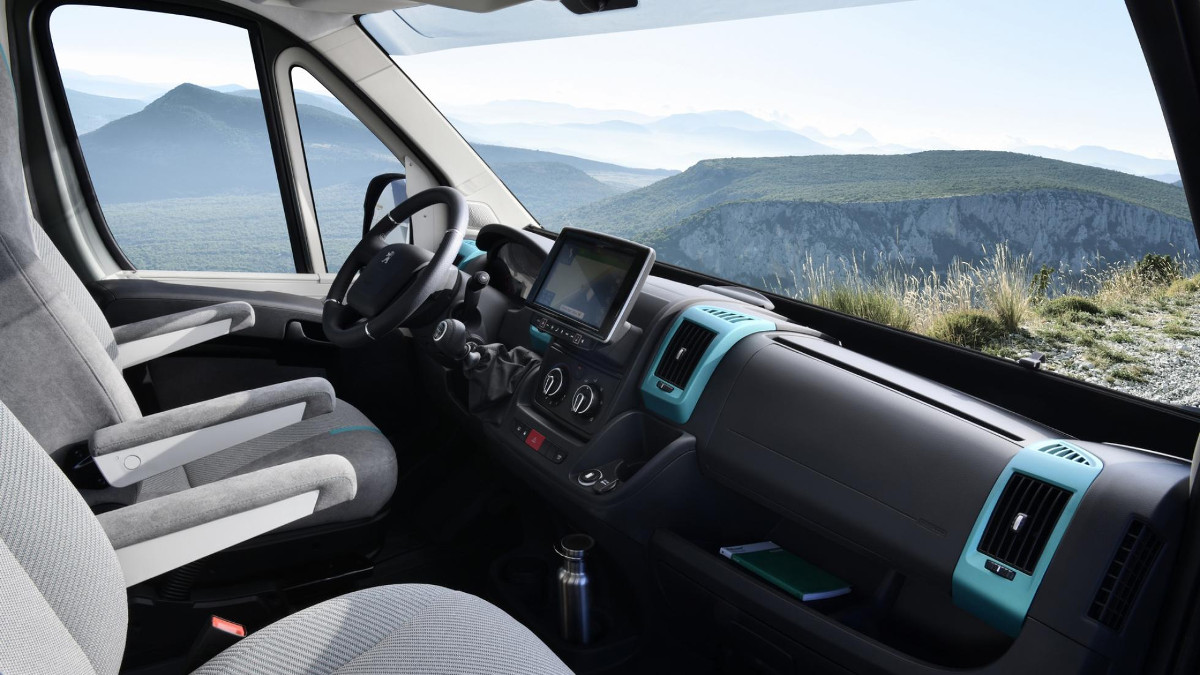 The concept is being presented at the Recreational Vehicle Show in Le Bourget beginning September 28th, but all we really want is for Peugeot to announce that it's putting this thing into production.
Pleeease, Peugeot.
NOTE: This article first appeared on TopGear.com. Minor edits have been made.