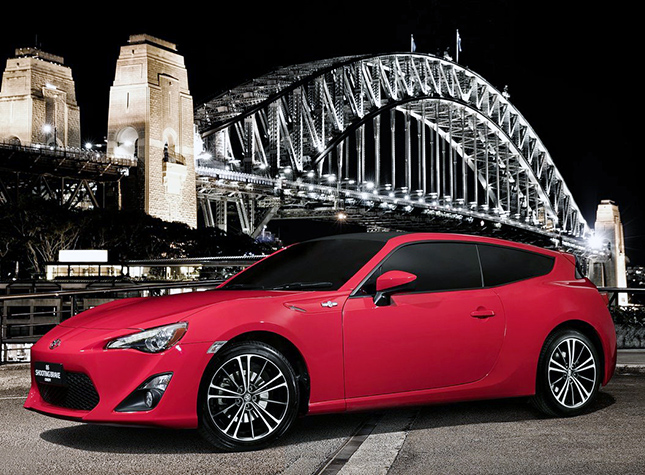 There is no debate over the fact that the Toyota 86 is a great car. It was, in fact, our very first Car of the Year awardee. Part of its greatness, apparently, is its potential to be rendered in various body-style configurations. Back in 2013, Toyota already presented an 86 convertible, a concept that never reached production status.
And now we have this: the Toyota 86 Shooting Brake Concept. Right after the above-mentioned convertible concept came out, there were reports about a possible wagon version, and here we have it. This is a project of Toyota Australia, and is said to have been hand-built in Japan.
"The Shooting Brake concept is a classy option for active couples or as a second car for families who want something different," says Toyota Australia national marketing manager Brad Cramb in a press statement. "Equally suited to weekends away as well as the track, it's a car you could buy with your head and your heart."
Without quoting specific numbers, the Japanese carmaker claims the 86 wagon has "more rear headroom and luggage space."
"The concept car is a fully functional, drivable vehicle that has been put through its paces on Toyota test tracks," points out Toyota 86 chief engineer Tetsuya Tada. "The nicely weighted and direct steering of the 86 ensures the car retains the involving drive experience of the coupe with a slightly more neutral feel in tight corners on a driver's favorite road. But while we never say never--and I would love this concept to become a production reality--it is very much a concept that demonstrates the passion within Toyota for cars that are fun to drive."
Adds Toyota Australia design chief Nicolas Hogios: "Like kids in a lolly shop, we thought about restyling more of the car. However, like a good parent saying no to too many sweets, we made the conscious decision to keep as much of the original 86 as possible, only changing what was absolutely necessary. The silhouette is still sporty, taut and energetic, but it's more practical as it allows the roof to be used to carry surfboards, bikes or storage pods for a weekend away, while the larger opening of the new trunk enables much easier loading. As a result, we have expanded the appeal of the coupe while intentionally retaining the purity of the now-iconic 86 style."
So what do you think? Does this 86 wagon look appealing to you? Help us rate its exterior design by taking the poll at the bottom.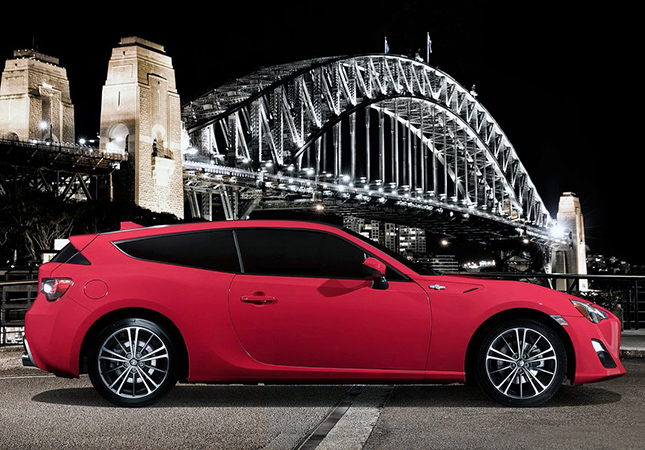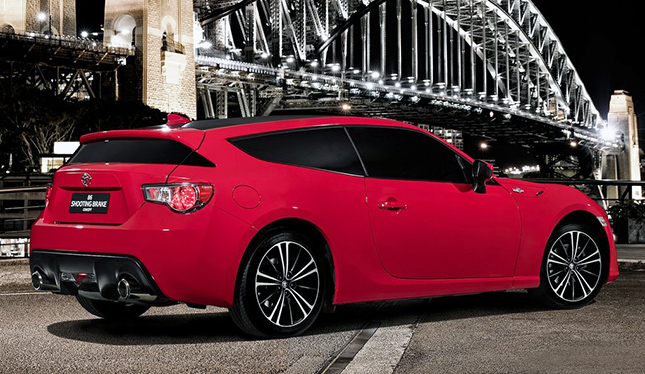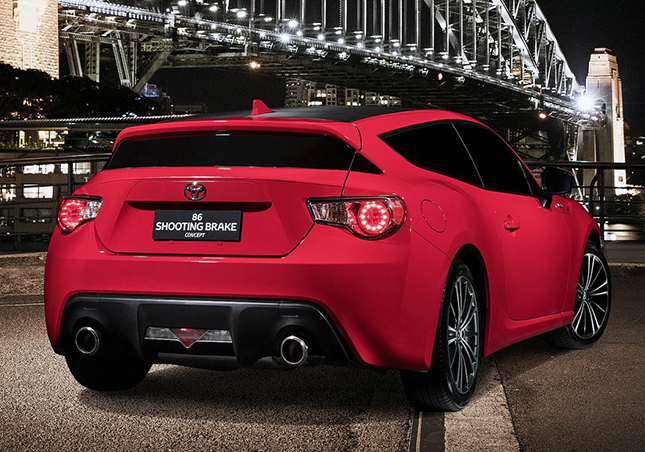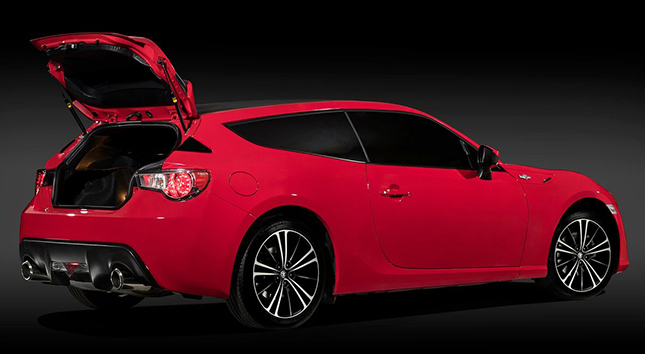 [poll]657[poll]