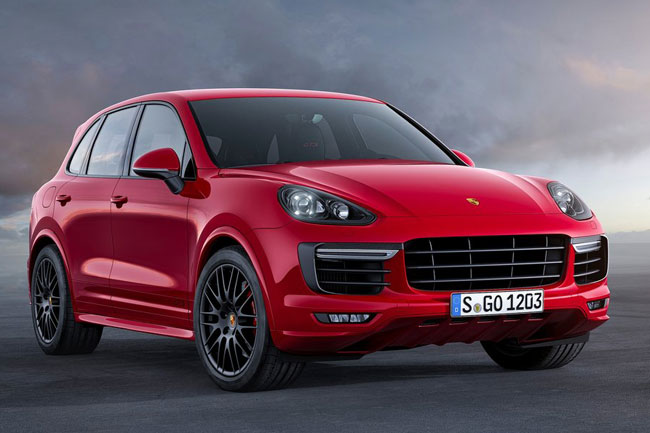 With Porsches, the "GTS" badge is synonymous with an extra heaping of sportiness. Add this to the German carmaker's most successful model, the Cayenne, and you have a recipe for sure-fire success.
Like its 911 Carrera GTS sibling, the Porsche Cayenne GTS gets black 20-inch wheels. In fact, this SUV's look has a constant black motif: The letterings, the exhaust tailpipe, the bi-xenon headlights' inner apertures, and the fittings of the darkened LED rear lights are all black.
Complementing the Cayenne GTS's ominous design is a 3.6-liter V6 bi-turbo engine that's even more powerful than the V8 of its predecessor. This powerplant generates 440hp and 600Nm. Zero to 100kph is reached in 5.2 seconds (just 5.1 seconds with the Sport Chrono package). Top speed is a mind-boggling 262kph.
Of course, Porsche won't let you handle all that power without assistance. The Cayenne GTS features the Porsche Active Suspension Management damping system, tuned for sporty handling. This Porsche also sits 24mm lower with the standard steel-spring suspension. Stopping power comes courtesy of the Cayenne Turbo's brakes: 390mm discs on the front axle, with brake calipers painted red.
Inside, eight-way adjustable sports seats in leather and Alcantara upholstery with GTS lettering come standard. Alcantara is a common cabin presence in GTS variants.
Continue reading below ↓
Recommended Videos
So the next time you're at a stoplight and a Cayenne pulls up beside you, make sure you know what variant you're up against before you do anything silly.