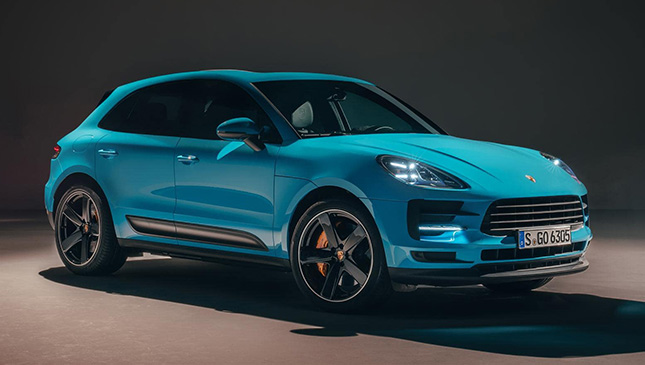 It's the new Porsche Macan! And just like most Porsche reveals, you'd be forgiven for thinking it might still be the old Porsche Macan. At least at the front.
Around the back, though, it gives us a decent hint of some of the next 911's design cues, with its long horizontal strip of lights. It certainly boldens up the rear of Porsche's smallest SUV, and it's a feature that'll notably evolve the 911's styling too.
Otherwise it's broadly as before—the front lights and wheel designs have been tweaked, but it's still recognizably a Macan. Porsche's incremental evolution of its model's looks isn't just reserved for the sports cars. New colors include Miami Blue and Crayon (a lovely flat gray), familiar from the 911 and 718 ranges.
Continue reading below ↓
Recommended Videos
Inside, a new 11in touchscreen adds a whole load of map and voice recognition goodies as well as the one we've all been waiting for—an ionizer to better control interior air quality. Phew. The cruise control now comes with autonomous acceleration, braking and steering in slow-moving traffic.
New options include a 'GT' sports steering wheel, which gets Porsche's latest driving mode selection dial and—as seen here—lashings of Alcantara. While the interior gains some of the company's recent tech, it retains the traditional plastic buttons of the old Macan, rather than acquiring the fancy gloss haptic-feedback layout of the latest Panamera. The Macan's bank of buttons might not look as cool, but they'll arguably be more ergonomic on the move.
And below the surface? The chassis has enjoyed some 'fine-tuning' and new tires, still wider at the rear axle, for better handing. If you're wondering why we've not mentioned engines yet, that's because Porsche hasn't either. We expect a handful of turbocharged gasoline mills, culminating in GTS and Turbo performance versions, but no diesel. At least until everyone gets their head around the new 'WLTP' emissions regulations.
Like what you see? Reckon the upstart Alfa Romeo Stelvio will be put back in its place?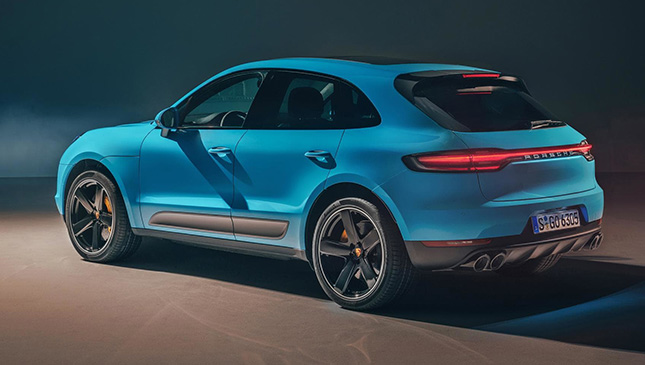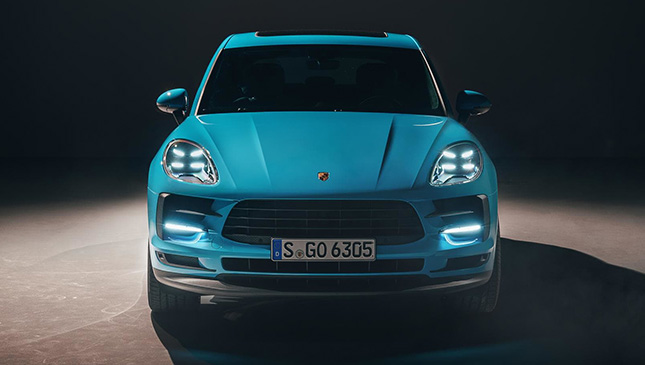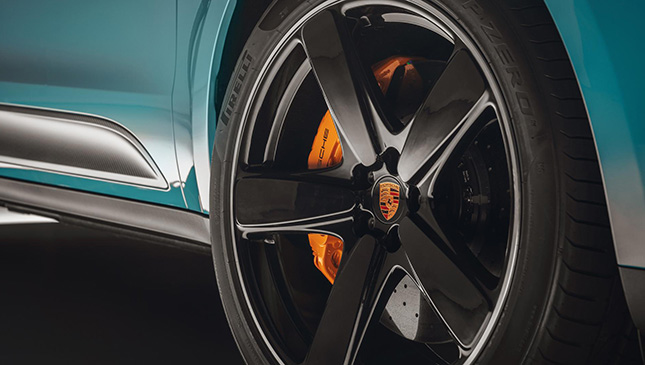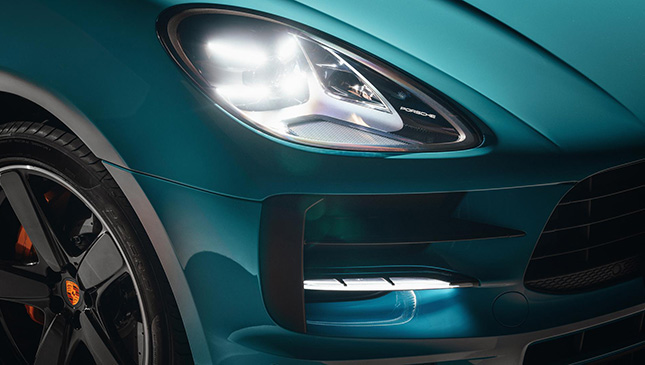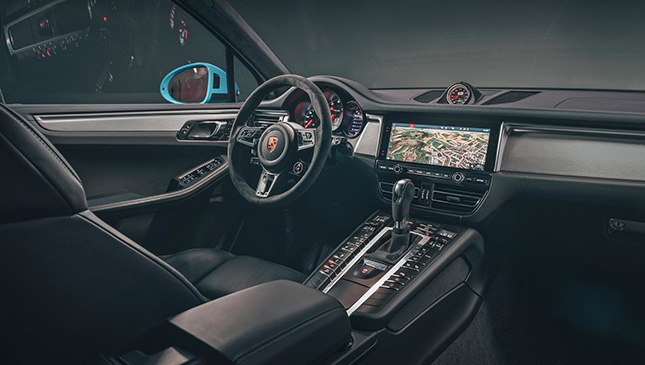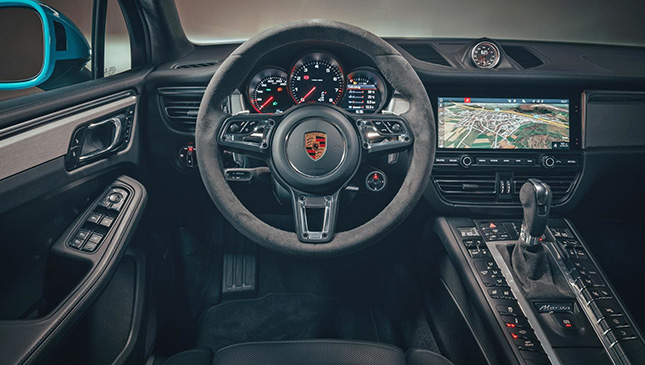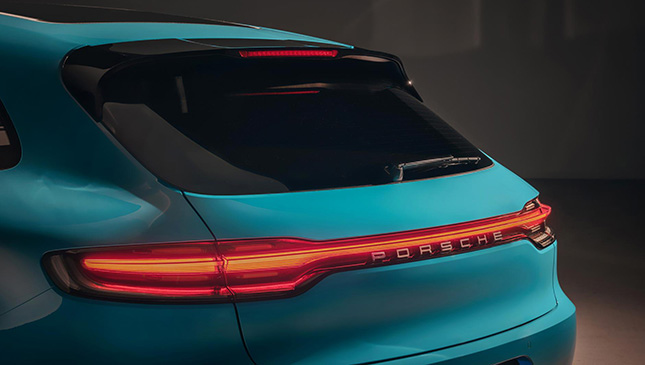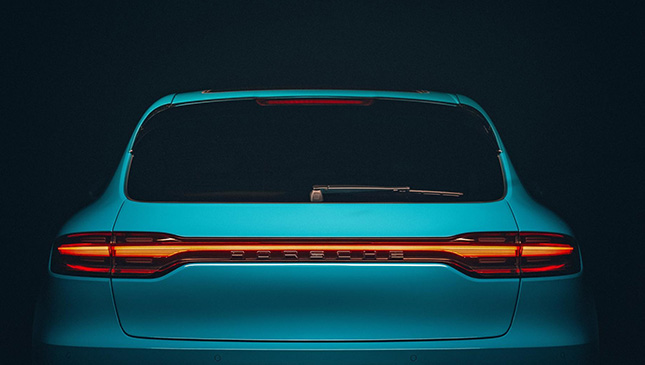 NOTE: This article first appeared on TopGear.com. Minor edits have been made.