You certainly can't accuse Porsche of not listening. Nor being afraid of a public U-turn. We could probably do with having them in government. A decade after switching its horrid PDK button shifters for conventional paddles, it's put six-cylinder power back in the Boxster and Cayman.
If you've read anything in the automotive corners of the Internet in recent years, you'll have seen at least some diatribe angled at the 718 Boxster and 718 Cayman. Specifically, at their switch to rumbly four-cylinder turbo engines, which have proved barely more economical than the glorious naturally aspirated flat-sixes they turfed out of Porsche's mid-engined sports cars.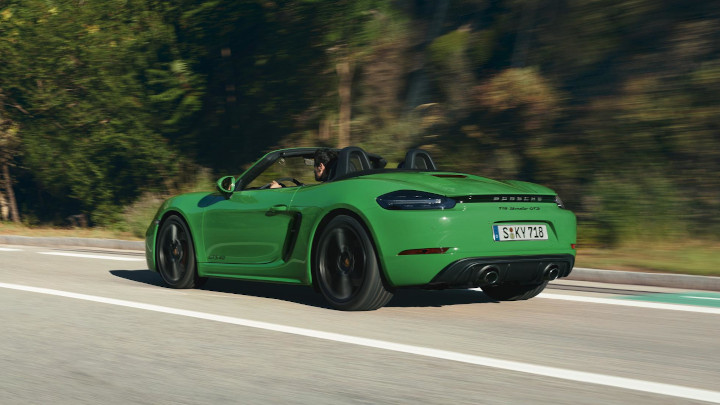 ADVERTISEMENT - CONTINUE READING BELOW ↓
So we arrive at this, the new 718 GTS, which gains the 4.0-liter flat-six engine that's appeared in the recent Cayman GT4 and 718 Spyder. They were motorsport specials from the same department as the GT3 and GT2 RS, so they were immune to soul-sapping downsizing moves. But Porsche has had the good grace to let a detuned version of their engine drop a rung down on the 718 ladder and into the GTS, too.
Here it produces 395hp—up 35hp on the now defunct 4cyl GTS, while just 20hp down on the Cayman GT4 and 718 Spyder—and is good for 0-100kph in 4.5secs and a 293kph top speed, making it quicker than the old GTS and only marginally slower than the GT4/Spyder.
In essence, then, it's a GT4 less hung up on lap times and more amiable as an everyday car. In the best GTS tradition it's ticked all of the nicest options boxes on your behalf—active sports suspension, torque vectoring with a mechanical limited-slip differential, Sport Chrono, a telemetry app, sports exhaust… and a six-speed manual gearbox. They really have been listening to us.
All of that should go some way to take the sting out of the asking price: £64,088 for the 718 Cayman GTS 4.0, and £65,949 for the 718 Boxster GTS 4.0. You also get a significantly jazzed up interior with Alcantara smothered over just about every appropriate surface.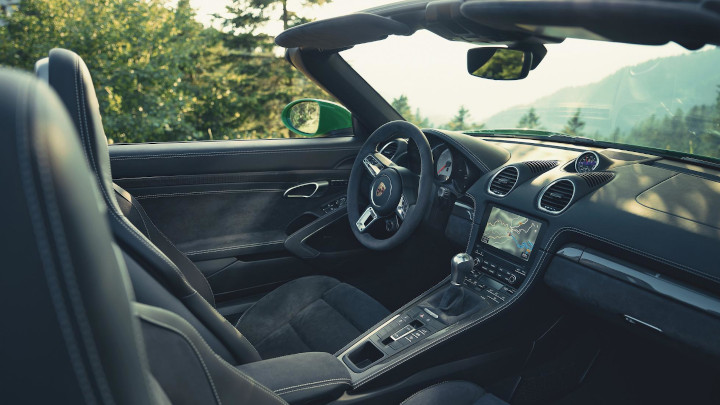 ADVERTISEMENT - CONTINUE READING BELOW ↓
So, a new car with an engine almost twice as large as the one it replaces. And worse fuel economy and emissions figures (11km/L and 246g/km of CO2 are both nearly 20% dirtier). But, to old fashioned gits like us, a much higher feelgood factor before
we've even driven it.
Anything else you want back, seeing as Porsche is in such an amiable mood? A manual Cayenne? The return of Dakar cars? Reinstating the 959 production line?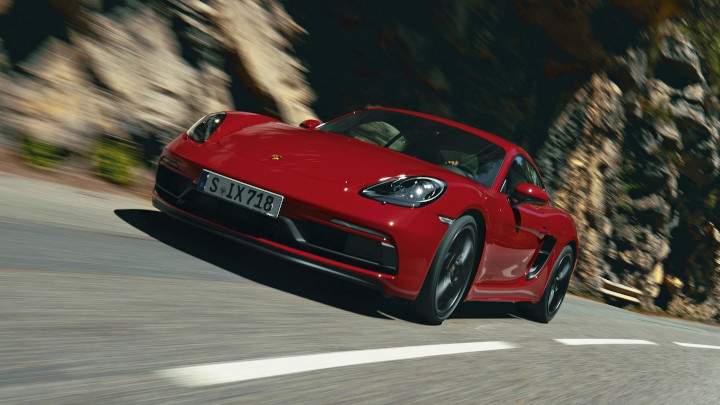 ADVERTISEMENT - CONTINUE READING BELOW ↓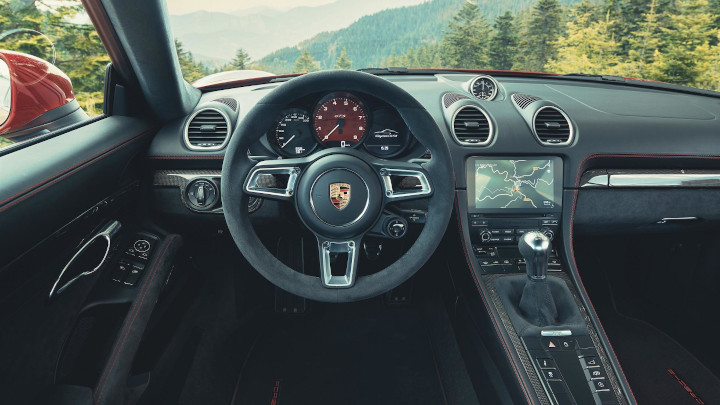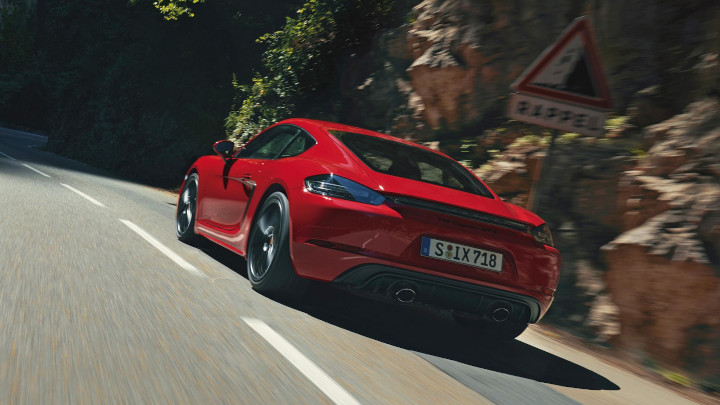 ADVERTISEMENT - CONTINUE READING BELOW ↓
NOTE: This article first appeared on TopGear.com. Minor edits have been made.