This is the Project Geländewagen, which is a...car. It is a...car made using a Mercedes-Benz G-Class, designed to "question the status quo." For now, please keep all your questions until the end. We suspect you have many.
Project Geländewagen is a collaboration between a chap called Virgil Abloh—creative director and founder of Off-White, and the men's artistic director of Louis Vuitton—and Merc design boss Gordon Wagener. That much is clear.
The purpose, too, is crystal. A replica of the...car will be built and auctioned off by Sotheby's in support of the international creative communities. So, that's the 'who' and the 'why.' Presently, one is a little flummoxed by the 'what.'
Continue reading below ↓
Recommended Videos
Mercedes-Benz explains that while the G-Class has danced betwixt 4x4 and Laundaulet, it has never been a race car. For reasons no doubt obvious to many. Anyhoo, this is a G-Class that's meant to "capture the experience of a racing car." Both Wagener and Abloh own Gs, so they wanted to "maximize its Mercedes-AMG attitude."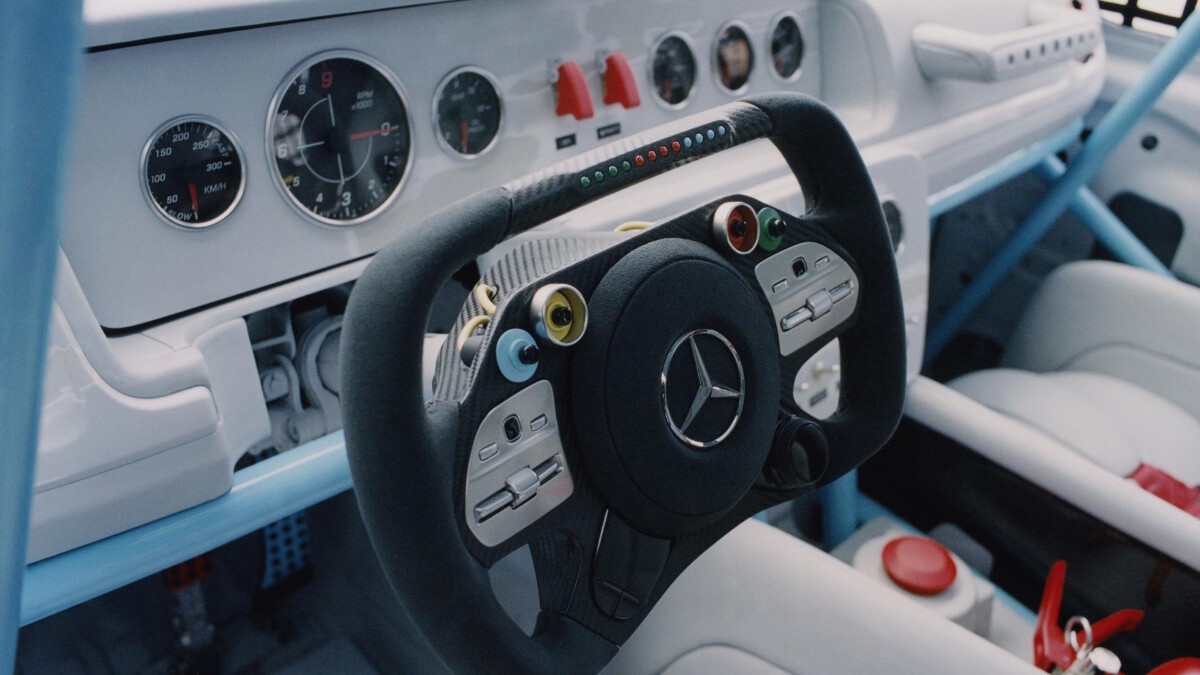 As such, this G has been widened and lowered, and fitted with "exaggerated" wheels and tires to emphasise its schportiness. The exterior design is said to leave its construction methods bare, and "celebrates the handcrafted imperfections that make it unique," while the paint was partially sanded for "simplicity." Among other things, it's not clear what motivates this G, but because a) side pipes, and b) race car, one rather suspects a turbocharged V8 lurks underneath.
Both designers saw fit to do away with such novelties as indicators, outside mirrors (possibly underutilized in most Gs, but we digress), and even the bumper bar, while the interior has been entirely stripped back. All that remains is a set of analog gauges (speedo, fuel), a Formula 1-style steering wheel and seats, five-point harnesses, and...the same questions you likely had at the top of this story.
"For me, it's all about providing opportunities for those coming after me and giving this next generation a foundation for success," explains Abloh. Wagener, meanwhile, added: "With Project Geländewagen, we create a unique artwork that showcases future interpretations of luxury and the desire for beauty and the extraordinary."
So, we have answers. 'Unique.' 'Extraordinary.' Project Geländewagen is certainly both of those things.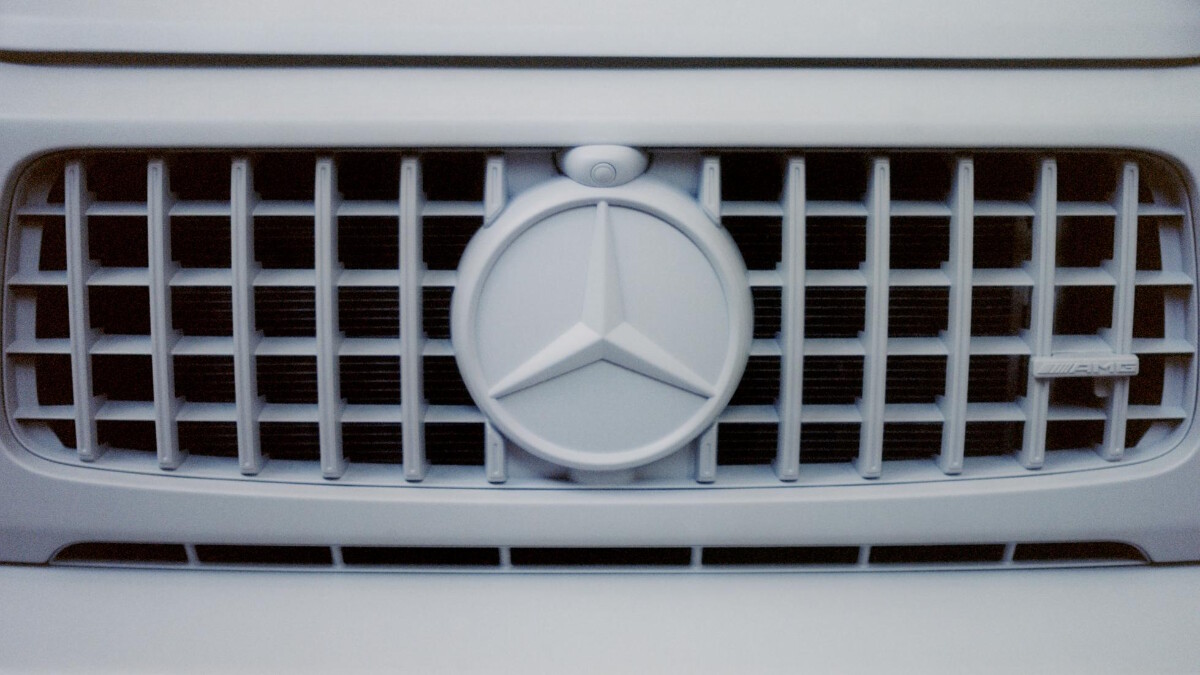 NOTE: This article first appeared on TopGear.com. Minor edits have been made.