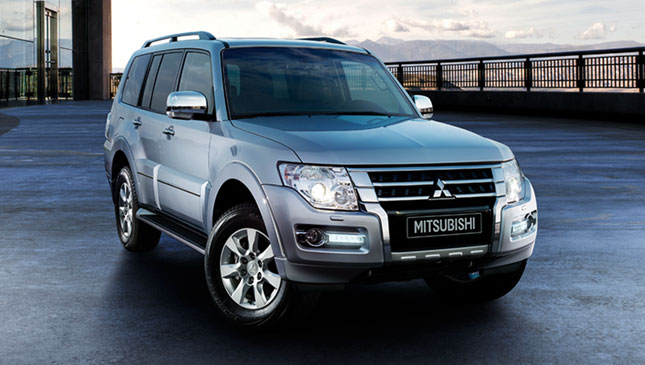 We've all known for some time now that Mitsubishi Motors will be concentrating on just SUVs and crossovers. That's why the demise of the Galant, followed by the announcement that it would also be the end of the line for the Lancer, didn't really come as a surprise.
As sad as it is to no longer hear those names in the future, we sure as hell were surprised that the Pajero was being killed, too. What?! But that's the company's iconic SUV!
With the current Pajero chassis now 15 years old, Mitsubishi Motors Corporation CEO Osamu Masuko said that the company will not develop a next-generation model. Instead, the company will be focusing on the US market, specifically in areas where they have a presence. Come to think of it, the US has been a hurdle for the Japanese carmaker.
That means the ASX and the Outlander will carry on for at least two more years, after which both models will be updated for possibly another two years. Both were recently displayed at the Los Angeles Auto Show.
ADVERTISEMENT - CONTINUE READING BELOW ↓
Mitsubishi will develop an all-new crossover based on the XR-PHEV and the eX Concept, and it will be positioned between the ASX and the Outlander. This will be followed by other EVs in the coming years.
As a fan and owner of a Pajero, I am saddened by the news. I was looking forward to the rendering of the next-gen Pajero, in the hopes it would debut in 2017.
Masuko added that the reason they're killing the SUV model is fuel consumption. Developing a brand-new chassis along with other components such as engines and transmissions will also cost a lot of money. But by axing the Pajero and aligning themselves with what is strong in the US market, is it just about profit and making up for lost market share over the years?
What do you think of the decision to end the Pajero?
ADVERTISEMENT - CONTINUE READING BELOW ↓
Recommended Videos