To be honest, these things don't really need much explaining: Manufacturer releases off-roader, then some aftermarket Frankenstein out there sees it and slaps two extra wheels to its drivetrain. This here is the SF 6x6G—So Flo Jeeps' six-wheeled take on the Jeep Gladiator—and, while the images here pretty much speaks for this vehicle, we're going to get into it anyway. Because why the hell not?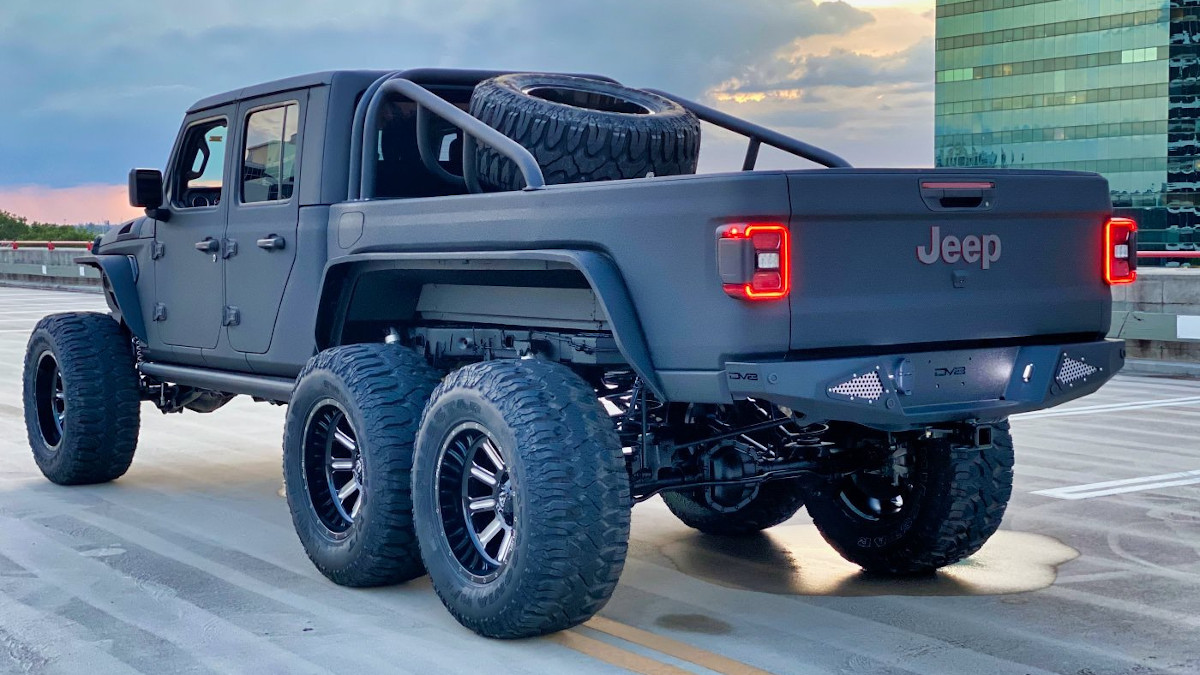 So, what's been done here? As So Flo says, it took a brand-new Jeep Gladiator, cut it in half, extended its frame, added an extra pair of wheels, and played around with whatever was left. Most of the body has been swapped with bits made from the tuner's own molds, and, supposedly, the doors are the only things that have been left stock.
Continue reading below ↓
Recommended Videos
The truck runs on custom suspension featuring a five-inch lift kit with Falcon shock absorbers featuring 14 inches of travel, and 38-inch Patagonia tires. Power from a 300hp engine sitting under a dent-resistant fiberglass hood is sent to all six wheels, and buyers also have the option to ditch this in favor of a Chevrolet Corvette's 6.2-liter LS3.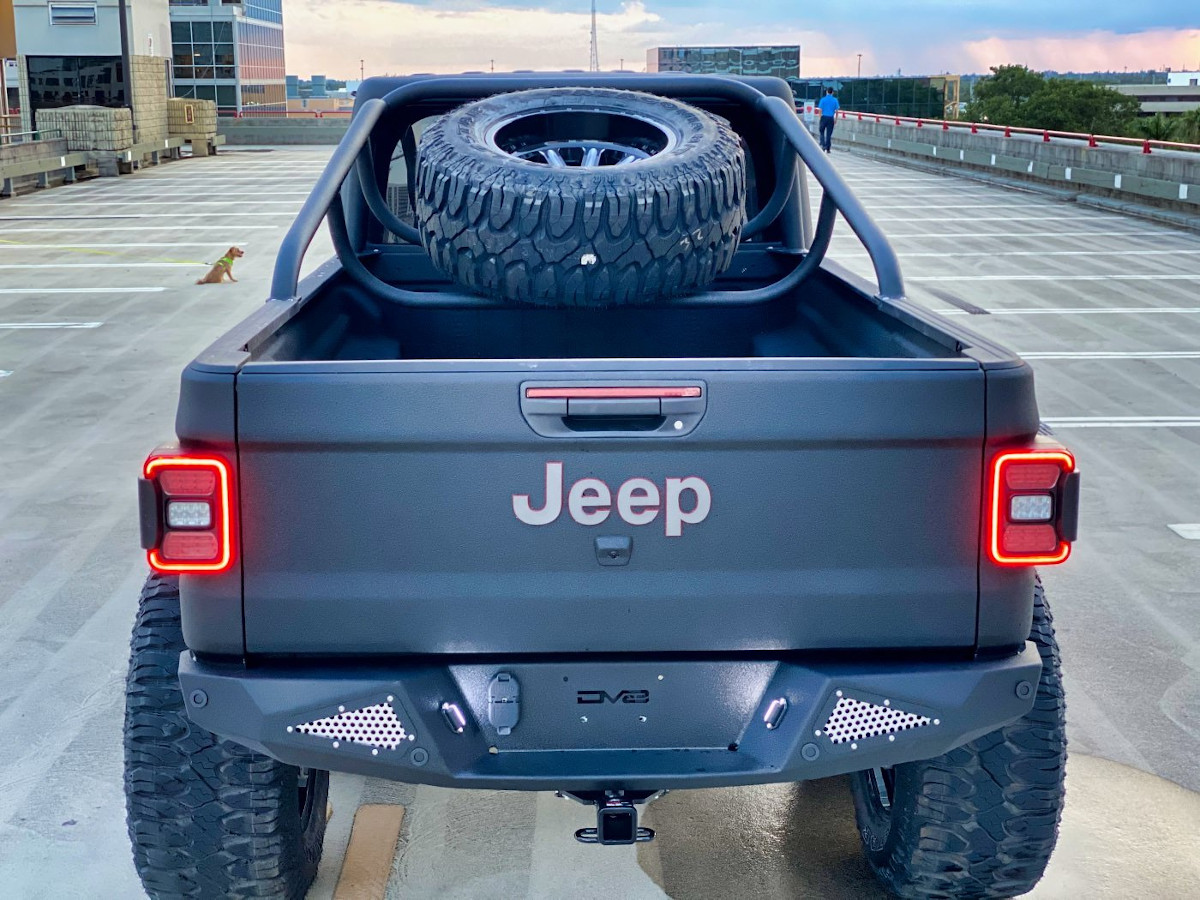 Other components worth noting include a roll cage, removable doors and top, power step boards that activate when you open a door, a weather-resistant leather interior, and an ultra-durable coating made from a three-part epoxy mixed with Kevlar fiber. So Flo says that the last feature eliminates the need for waxing and buffing, allowing owners to clean up their truck using only a power washer. The menacing look is just a bonus.
How much? This goes for $139,999 (over P6.8 million). So Flo describes its creation as "unapologetic, aggressive, and most of all nothing like anything currently on the road." We think we have to agree. What do you think your immediate reaction would be if this beast pulled up next to you on the highway?