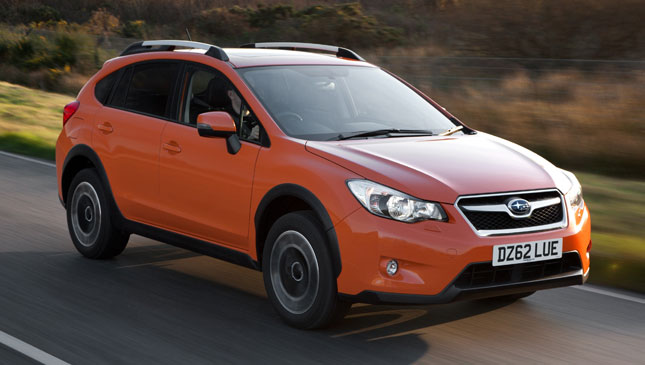 While crossover vehicles seem to be the new automotive trend and are increasing in number, there are only a few that we really admire. One of them is the stalwart Subaru XV, a blocky but handsome Impreza on stilts.
If you're liquid financially now and you've been eyeing one, you have to hear what Subaru distributor Motor Image Pilipinas has to offer. For cash payments, the Subaru XV 2.0i can now be had for P1,198,000, while the XV 2.0i Premium can be bought for P1,378,000. If you're familiar with current pricing for Subaru's crossover model, you'd know that this is basically P100,000 off the list price.
To refresh your memory, what you're getting is a good-looking Subaru with Symmetrical All-Wheel Drive, CVT, 60/40 split-folding rear seats, and a raised ground clearance that's just right--high enough to avoid scrapes, and low enough to still have a decent amount of sportiness.
If you have the dough and you're still wondering whether to buy, we just recommend heading to a Subaru dealer and see what's being offered. Motor Image also mentioned special financing packages if you want to hold on to your cash. Happy shopping!
ADVERTISEMENT - CONTINUE READING BELOW ↓
ADVERTISEMENT - CONTINUE READING BELOW ↓
Recommended Videos