Mercedes-Benz is usually top notch when it comes to concept cars. Over recent years, the German carmaker has wowed with creations like the Vision EQ Arrow, Vision Maybach Ultimate Luxury, and the Vision Maybach 6 Cabriolet--all stunning designs.
This is why we're left scratching our heads over the company's latest future car, the Vision Urbanetic.
The Urbanetic looks…odd, to say the least. Where previous Mercedes concepts struck us with sleek, flowing lines and incredible flair, this one, uhm, doesn't. While that intricate shell might look neat on say Brooklyn's Barclays Center, it doesn't jive quite as seamlessly with a car.
Thankfully, the look is just about the only thing polarizing regarding this vehicle, as the company's vision for it is actually one we can get behind. It's self-driving, runs on electricity, and can service just about everyone--whether it's commuters, businesses or motorists. It features interchangeable modules that can be switched depending on your needs: One turns it into a ride-sharing car that seats up to 12 people, and the other turns it into two-level cargo hauler.
ADVERTISEMENT - CONTINUE READING BELOW ↓
More importantly, Mercedes-Benz says the Urbanetic should reduce traffic.
"Thanks to full networking, the evaluation of local information--such as concerts and events--and intelligent control, the system not only analyzes current needs, it can also learn from them," the carmaker explains. "This can optimize processes and help shorten waiting and delivery times and avoid traffic jams."
To sum it up, the brand is hoping the Urbanetic will usher in a motoring future where more people and goods are hauled with less cars on the road. "This would ultimately facilitate an improved quality of urban life--with flexible and comfortable movement of people, efficient and sustainable transportation of goods, significantly lower noise and pollutant emissions, and greater freedom in city planning."
Overall, we're impressed. Mercedes might have not nailed the look completely, but the idea is spot-on. What do you think of the Vision Urbanetic's strange design?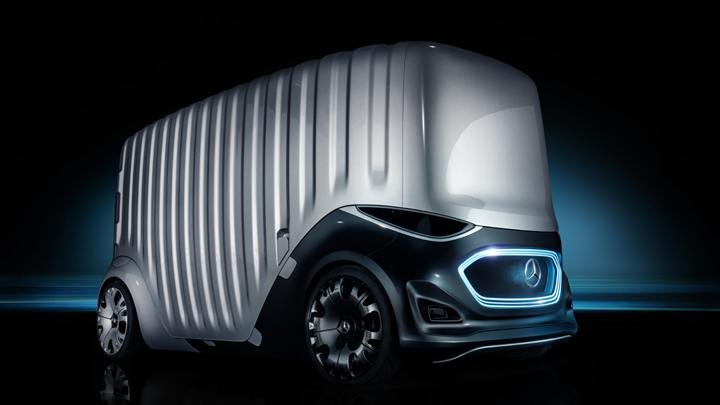 ADVERTISEMENT - CONTINUE READING BELOW ↓
Recommended Videos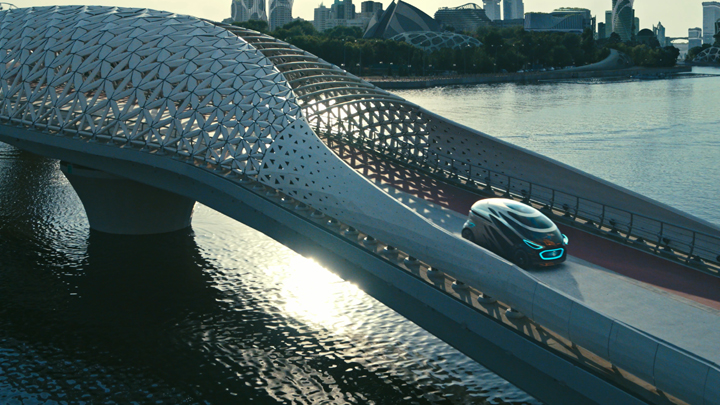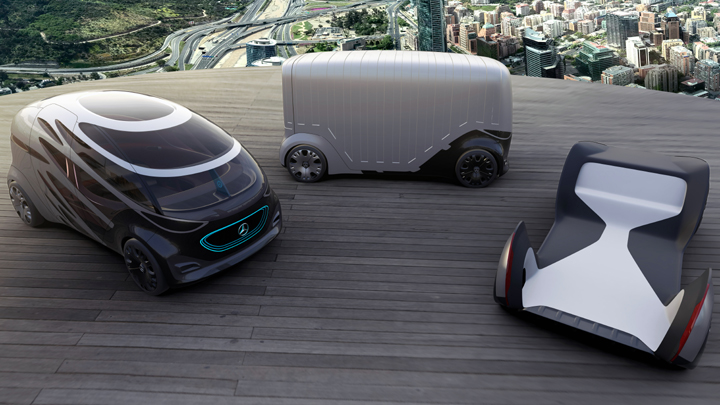 ADVERTISEMENT - CONTINUE READING BELOW ↓