Volcanic eruptions, wildfires, COVID-19, riots—yeah, 2020 has been one hell of a year so far, alright. Frankly, at this point, we wouldn't be surprised if the rest of the year has something along the lines of a zombie virus or alien invasion in store for us.
Now, a horde of the undead or a fleet of extra-terrestrial warships will likely mean we'll all be stuck at home quite a bit longer. But we have to eventually return to some semblance of normalcy, right? Even if it means having to dodge lasers or shake walkers off our hoods on the way to the office.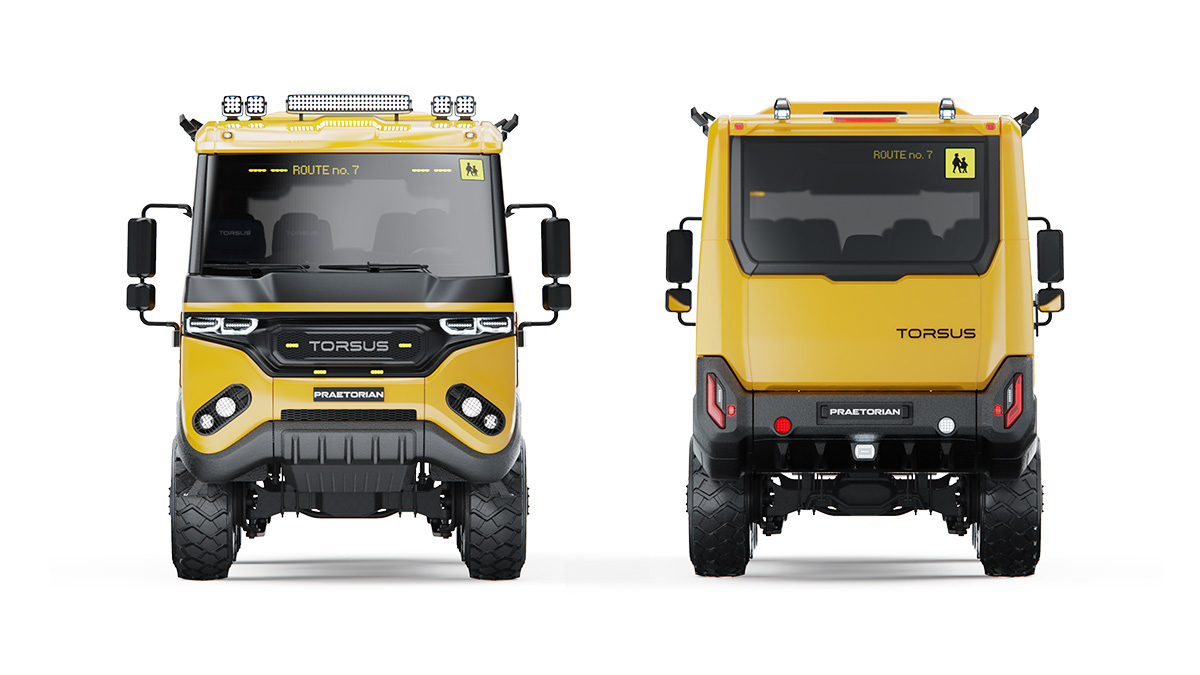 If you're worried about your kids being stuck out of school for an extended period, there's a solution for that as well: Torsus has unveiled a school bus version of its go-anywhere Praetorian.
You remember the Praetorian, right? It's the ridiculous 4x4 bus that runs on a six-cylinder MAN D0836 LFL40 diesel engine with 240hp and 925Nm of torque we featured earlier this year. The school bus version is essentially the same proposition, albeit equipped with a few features exclusive to the vehicle. These include special math and science-inspired seat designs, seat belts suitable for all ages, as well as foldable armrests along the aisle.
"The Praetorian by Torsus is made to be adaptable and versatile, so naturally we are looking at other ways the bus can be used in various situations around the world. The school bus was one of the first ideas we had, as the Praetorian is a safe and solid vehicle that we know can keep its occupants protected in even the most testing of conditions," Torsus CEO Vakhtang Dzhukashvili explains.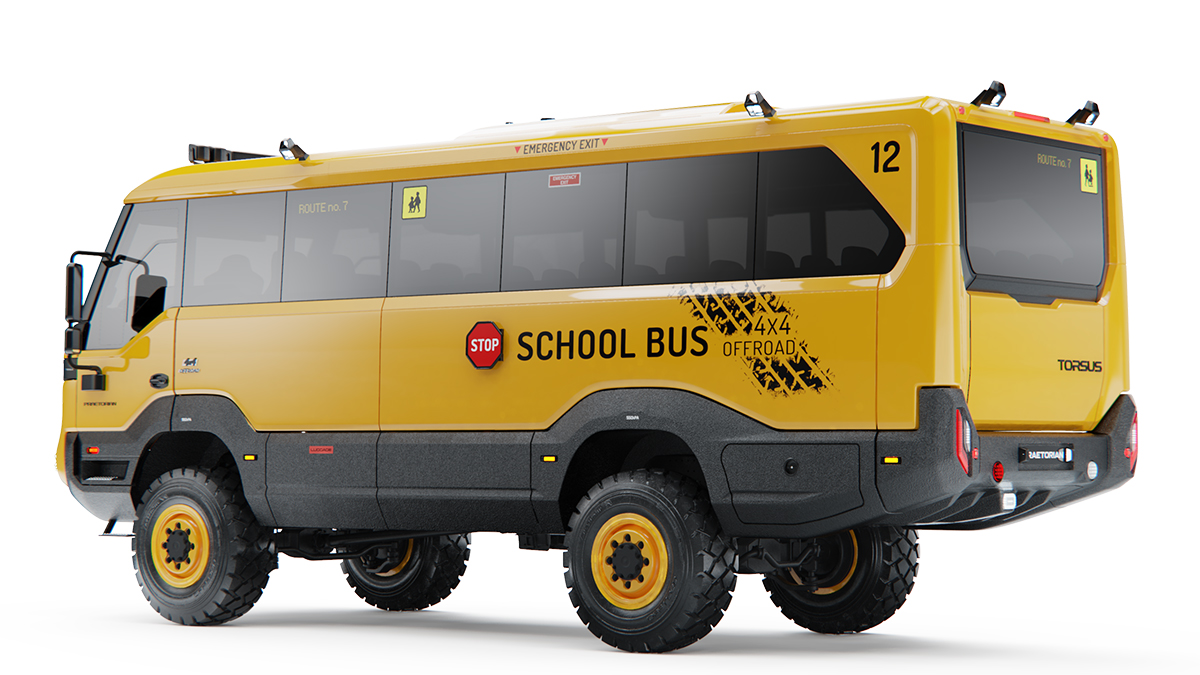 "Wherever in the world customers might need a school bus solution for safely and efficiently driving on testing terrain, the Praetorian school bus is an option that will deliver every time."
This is awesome. Why weren't services this sweet back when we were still in school, though?