Toyota USA's open-top Supra, a one-of-a-kind build, is finally complete. Toyota has officially revealed the finished product, and it looks hella cool. Who would've thought this look would actually work for the famed sports car?
This is called the GR Supra Sport Top, and it's said to be the successor to the previous Supra Heritage Edition revealed at SEMA 2019.  The entire project has been ongoing for over a month since it was first revealed to the public.
This Supra sports a two-tone colorway highlighted by a piano black finish up top. Here lies the car's removable roof, which is comprised of two separate 3D-printed panels. The side mirrors add more accents to the exterior, and the same red finish has been applied to the interior.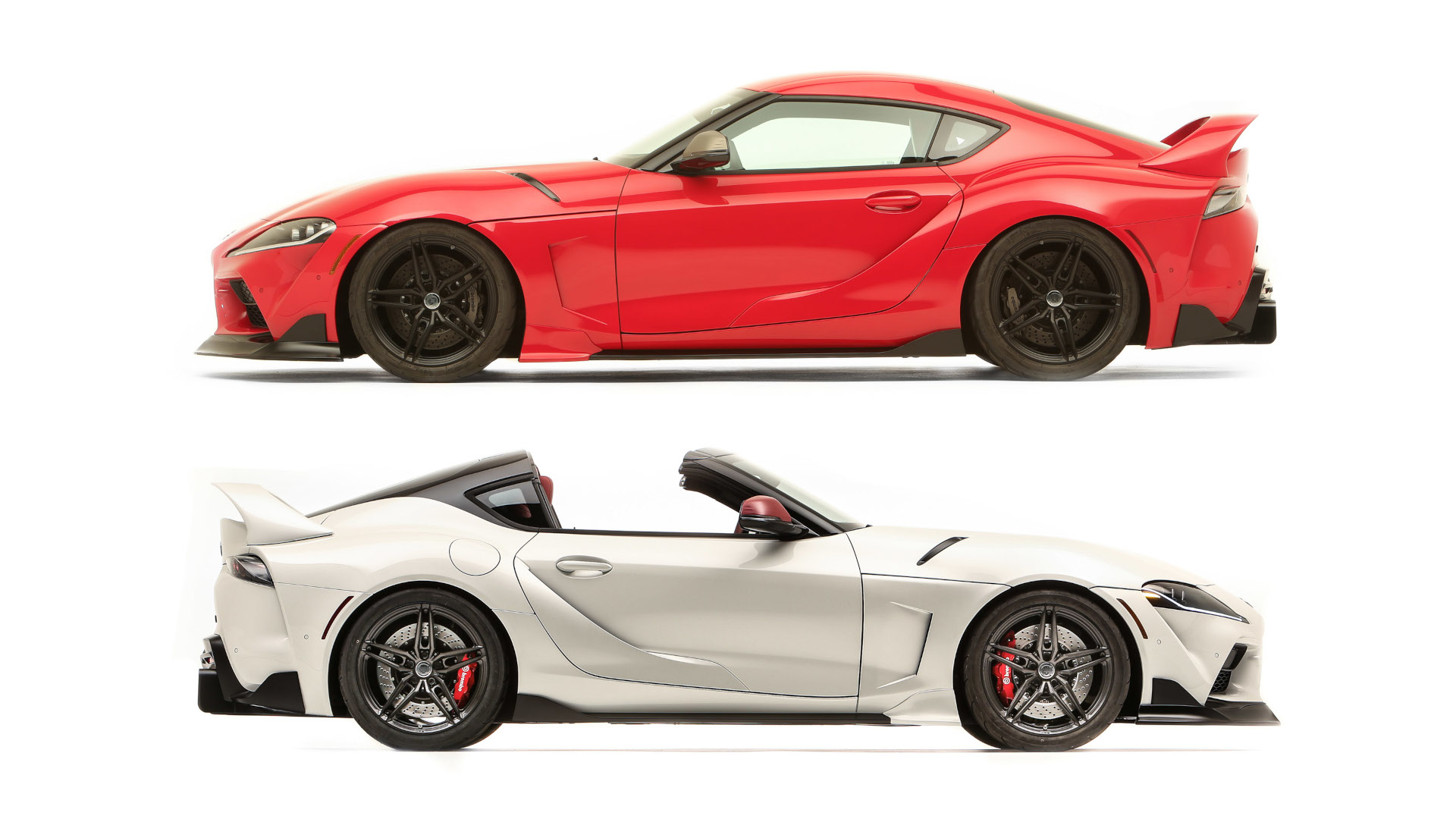 No mechanical changes were made under the hood, but the car does get new aero bits on the front bumper, side skirts, and rear diffusers. If you want to see more of this build, click play on the embedded video below:
ADVERTISEMENT - CONTINUE READING BELOW ↓
In addition, Toyota has also revealed a new TRD-Sport Trailer concept based on the Tacoma's pickup bed. It has a remote-operated scissor lift to raise the platform above the bed, as well as a Yakima four-person tent with an awning and fly fishing-pole holders for your outdoor needs. A custom-built toilet and garbage can, a refrigerator, and a hot water heater, among others, can also be found here.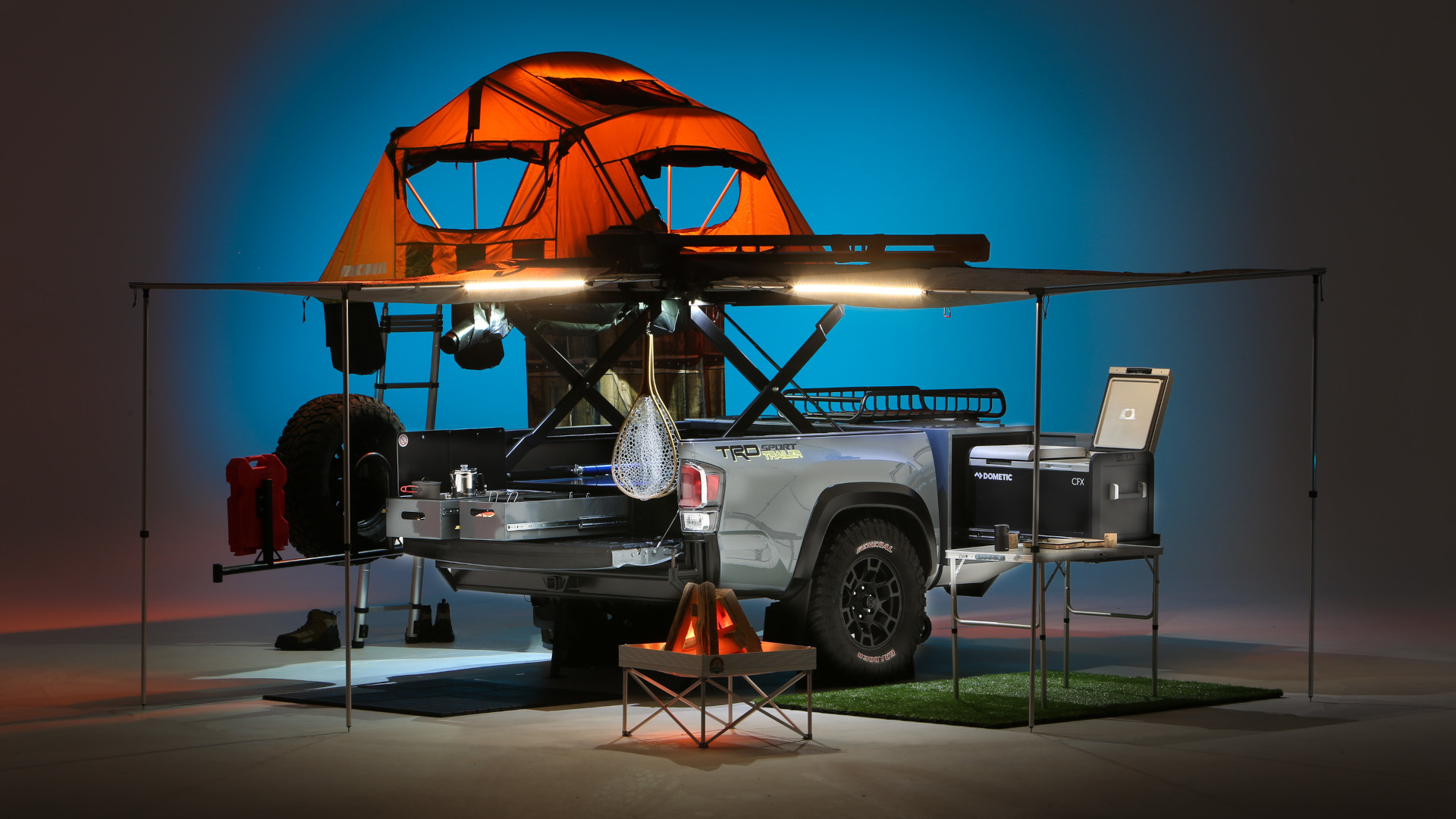 "Our wave one reveals whet Toyota fans' appetite with four creations—a bold, hand-painted GR Supra, two GR Supra drift cars, and an outrageous overlanding-ready Tacoma pickup," said Toyota Division Marketing group vice president Ed Laukes. "But we saved the best for last, and today we're proud to show off our latest creations, the 2021 GR Supra Sport Top and the TRD-Sport Trailer, among some additional content as well."
What do you think of Toyota's newest creations? Tell us in the comments.
ADVERTISEMENT - CONTINUE READING BELOW ↓
Recommended Videos