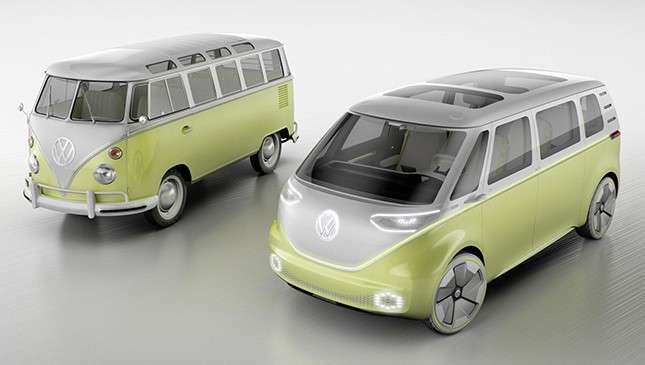 Just make it already. Volkswagen has teased us with all manner of small minibus concepts that hark back to the 21-window Microbus, from Bulli to Budd-e, without committing to production on any of them.
So with the launch of the new I.D. Buzz, you can forgive us if our patience is wearing a little thin. There's clearly a desire from up top at VW to make a car like this, after so many concepts. It would be nice if they just got on with it…
The Buzz has made its debut at the 2017 Detroit Motor Show, and it does so with all the modern-day concept car staples neatly ticked off.
Electric power? Yup, 369hp of it, with a claimed 600km range figure, like most petrol cars. Self-driving functions? Absolutely, with the front seats swiveling 180 degrees to face the rear passengers when 'I.D. Pilot' autonomous mode is engaged.
Connectivity? Lots of it, with the car recognizing its users' smartphones, to personalize their experience, and all of its key data displayed via an augmented reality display in the driver's line of sight.
Both interior and exterior make unsubtle hat-tips to VW's past, with the ability to either seat eight or sleep several inside, and an unmistakable two-tone color scheme outside. It's about the same size as a VW Touareg, making it larger than previous Microbus-inspired concepts.
Continue reading below ↓
Recommended Videos
The I.D. buzz has electric motors at both axles, making it four-wheel drive, with 0-97kph arriving in around five seconds and its top speed limited to 159kph, to preserve battery life. The batteries are mounted nice and low to help both handling and interior space. A less powerful rear-driven version is a possibility.
The Buzz—the name refers to both the noise of an electric car, and the 'bus' of the Microbus name (seriously)—is the second Volkswagen I.D. concept we've seen, as the company's electric car push continues and the virtues of its new scalable MEB electric car platform are revealed.
We'll see the first car from the MEB system in 2020—a production version of the first I.D., we suspect—with VW hoping to sell one million electric cars a year by 2025. By that point autonomous driving ought to be a reality, though perhaps not to the point the Buzz's driver could swing round to face their passengers and take their eyes completely off the road.
That is, of course, if the Buzz gets built. VW has teased us for rather too long with appealing, not-too-retro nods to arguably its most iconic vehicle. Surely, with the relevance of all its technology, this is the one that finally makes it to production? Pledge your support (or otherwise) below…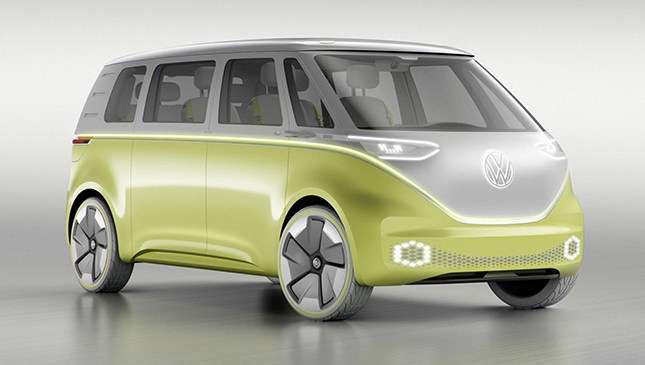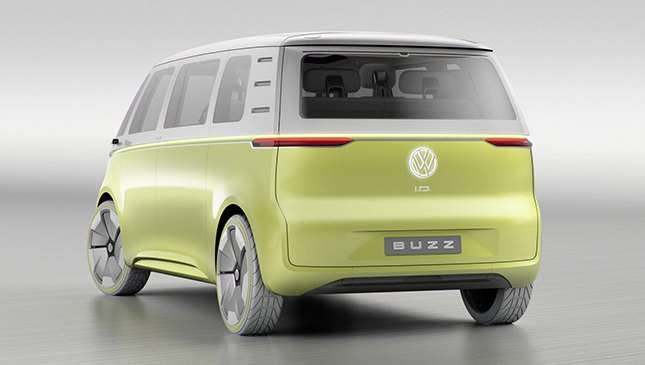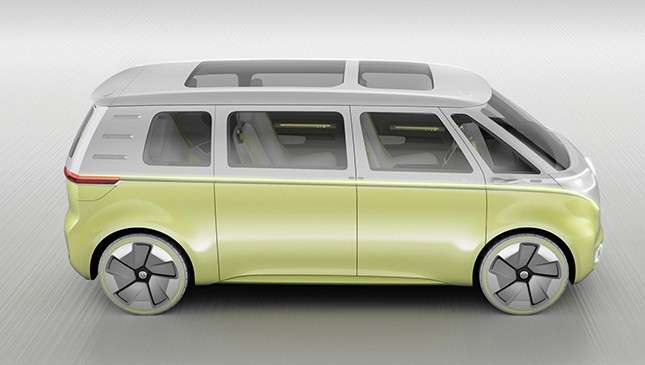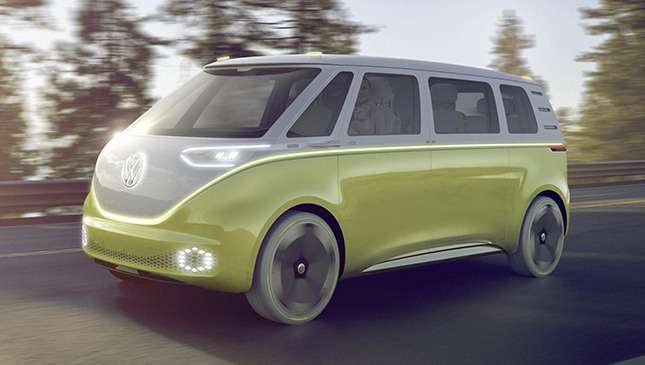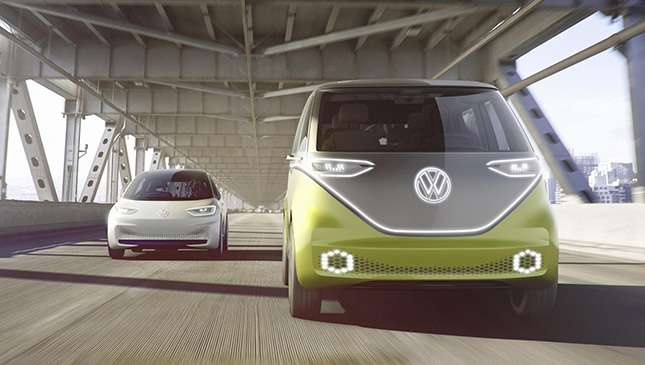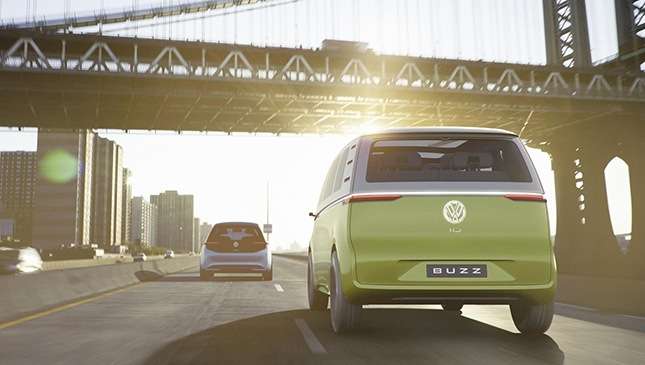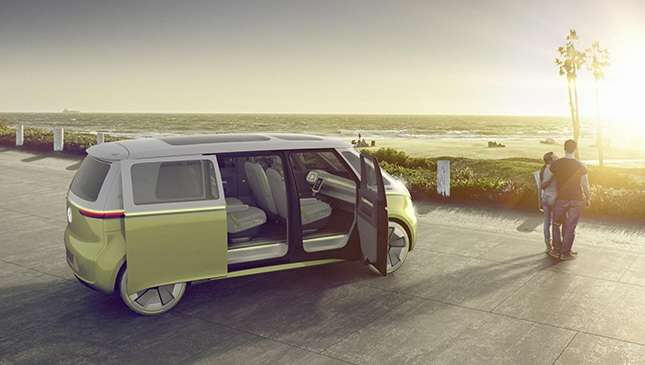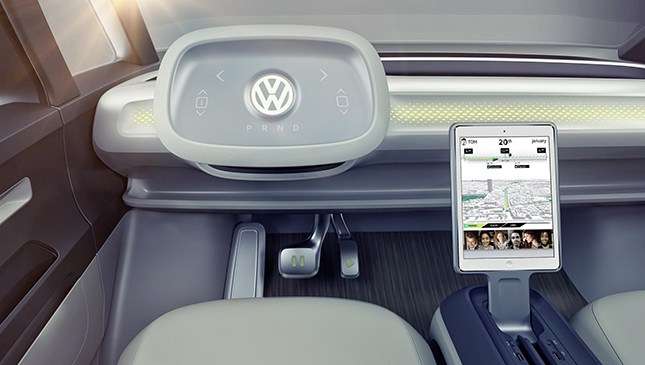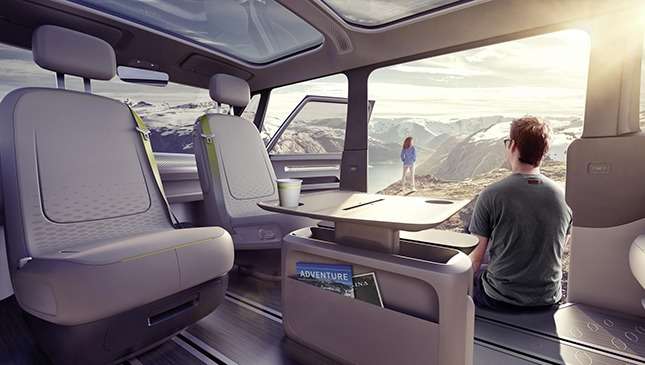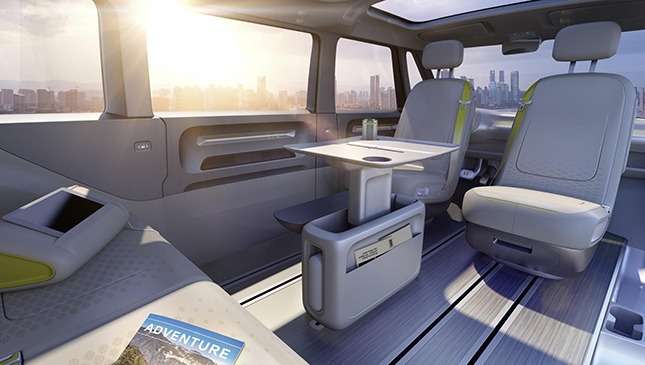 NOTE: This article first appeared on TopGear.com. Minor edits have been made.