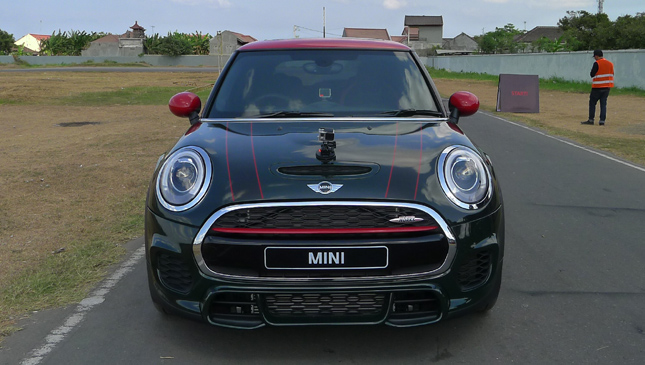 If you think the Mini Cooper is a hoot to drive, wait till you try the Mini John Cooper Works. We had the chance to get behind its wheel in Indonesia a few weeks ago, and it certainly lived up to its name. Both the Mini Cooper and Cooper S were also included in our test fleet, but the JCW was the one that really bewitched us. If the Cooper S were coffee, think of the JCW as a shot of espresso.
Its 2.0-liter four-cylinder gasoline engine with Mini Twin Power Turbo technology made overtaking slowpokes a cinch, while its excellent handling was evident as we made our way through the twisties in Lombok. The delightful popping sound of the Mini's exhaust was like music to our ears as our convoy took to the winding roads this side of Indonesia. The car was at its best in Sport mode, of course, but it was also quite responsive in Mid Mode once we entered busy city streets.
ADVERTISEMENT - CONTINUE READING BELOW ↓
Speed freaks will also be happy to know that the JCW tops out at nearly 250kph. (It's 246kph, to be exact, but who cares? Just round the figure off when having a conversation with your track-day buddies.) And it only takes 6.1 seconds to go from zero to 100kph in this thing, which puts out 231hp and 320Nm. Not bad for a car that used to be a mere fashion statement.
ADVERTISEMENT - CONTINUE READING BELOW ↓
Recommended Videos
Sporty accents such as the black-and-red trim around the steering wheel, the gear shift, and the central instrument surround reminded us that we were sitting inside a properly tuned machine. The John Cooper Works sports seats with integrated headrests also made sure that we were comfortable throughout the drive (and that we were held firmly in place in tricky corners).
Fortunately, it won't be just the gearheads in Indonesia who'll get to enjoy this car. Here in the Philippines, official Mini distributor British United Automobiles has quietly brought in the fierce JCW. PR manager Owee Cruz says that all six units in the first batch have already been sold, but she promises that there are more coming.
ADVERTISEMENT - CONTINUE READING BELOW ↓
Interested? You'll have to pony up P3,550,000 if you want one. That amount buys you doses of driving fun and a lot of rubbernecking stares from the ladies.
Photos by Stephanie Maureen Asi-de Castro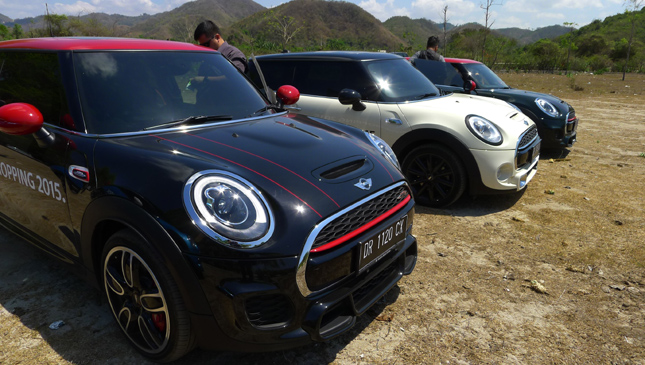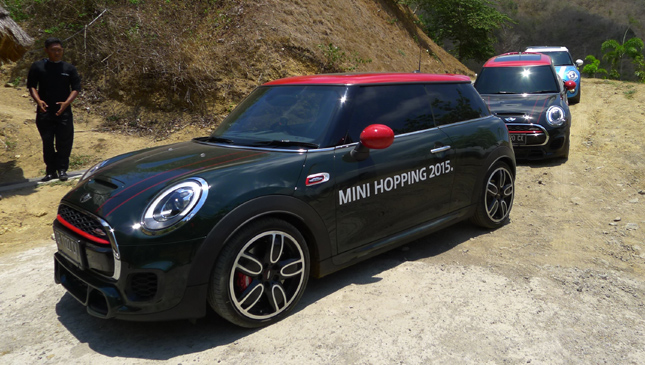 ADVERTISEMENT - CONTINUE READING BELOW ↓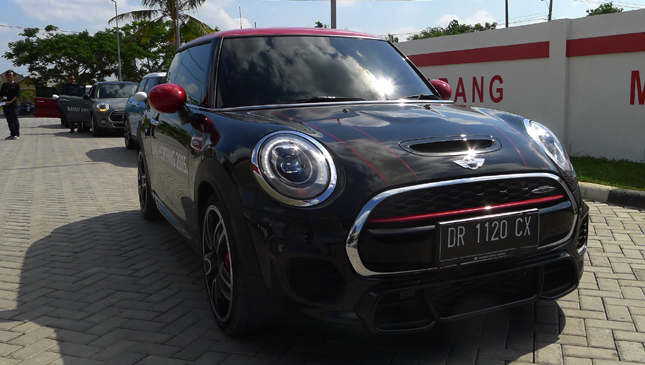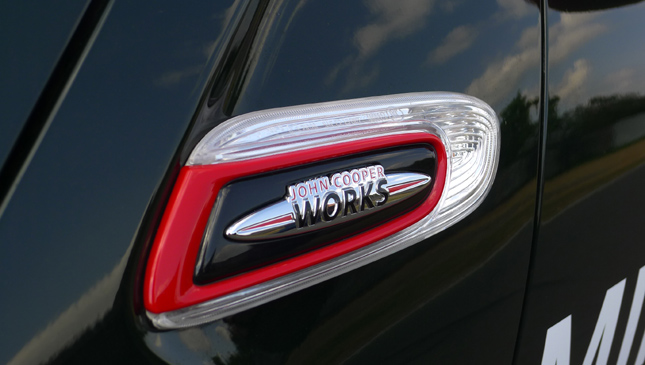 ADVERTISEMENT - CONTINUE READING BELOW ↓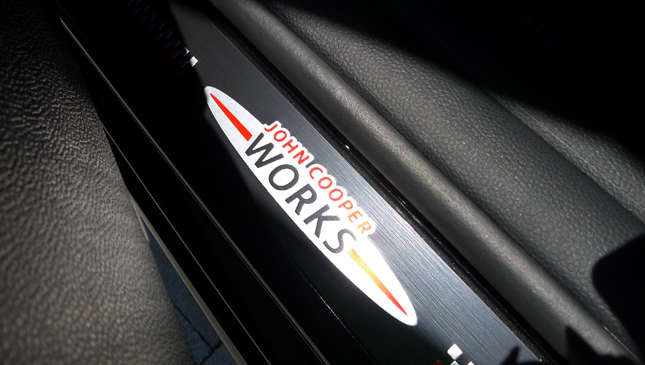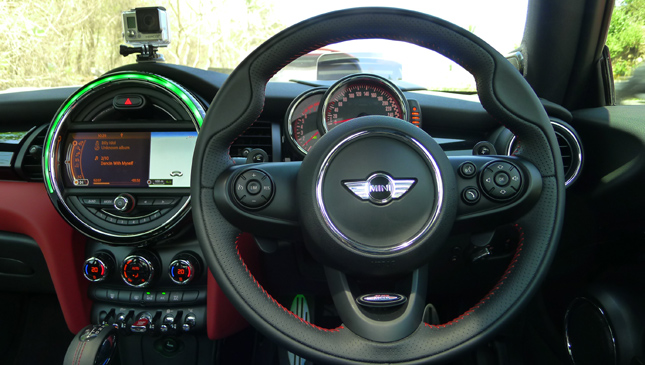 ADVERTISEMENT - CONTINUE READING BELOW ↓