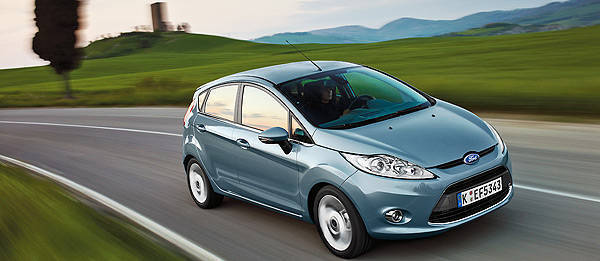 Ford Motor registered its 2011 first-quarter earnings at $2.6 billion, $466 million higher than the profit in made in the same period last year. According to DetNews.com, Ford's January to March 2011 income is the American carmaker's highest quarterly profit recorded since 1998.
"Our team delivered a great quarter, with solid growth and improvements in all regions," said Ford president and chief executive Alan Mulally. "We continue to accelerate our One Ford plan around the world, delivering on our commitments to serve our global customers with a full family of best-in-class vehicles and deliver profitable growth for all, despite uncertain economic conditions."
For the first three months of the year, Ford sold 1.4 million units, up by 150,000 from last year. According to the carmaker, its new fuel-efficient products, continued investment in global growth and the strengthening of its core business boosted the company's growth for 2011.
For its home market of United States, Ford posted a 16-percent increase in sales brought about by the strong demand for the Fiesta, Fusion, Edge, Escape, Explorer and F-Series trucks. The carmaker is also the top-selling brand in Canada with an 8.6 percent year-on-year sales increase. For the Asia Pacific-Africa market, sales went up slightly by 2.4 percent, thanks to the market's acceptance of the Fiesta, Focus, Ranger and the exclusive-to-India Figo.
Continue reading below ↓
Recommended Videos
Locally, Ford's sales have also been on an upswing for the first quarter with a 74 percent growth compared to the same period last year. The Fiesta was Ford's top first quarter performer with 799 units sold followed by the Everest with 719 and the Escape at 350 units.
[gallery]898[gallery]